As you know, I am really crazy about anime and manga and they're usually Japanese ones. However, a few days back, Netflix PH released a Filipino anime which is entitled "Barangay 143". For starters, let me show you the trailer below.


VIDEO SOURCE
It was actually broadcasted on Philippine TV two years ago, but I failed to watch it as I am not really a "TV-type-of-person". However, as you have seen on the trailer, the anime is a basketball-related anime. Also, the casts are really some of the big stars in my country. It's funny how I could recognize their voices while I was watching the anime itself. I imagine the real stars talking or even arguing.
haha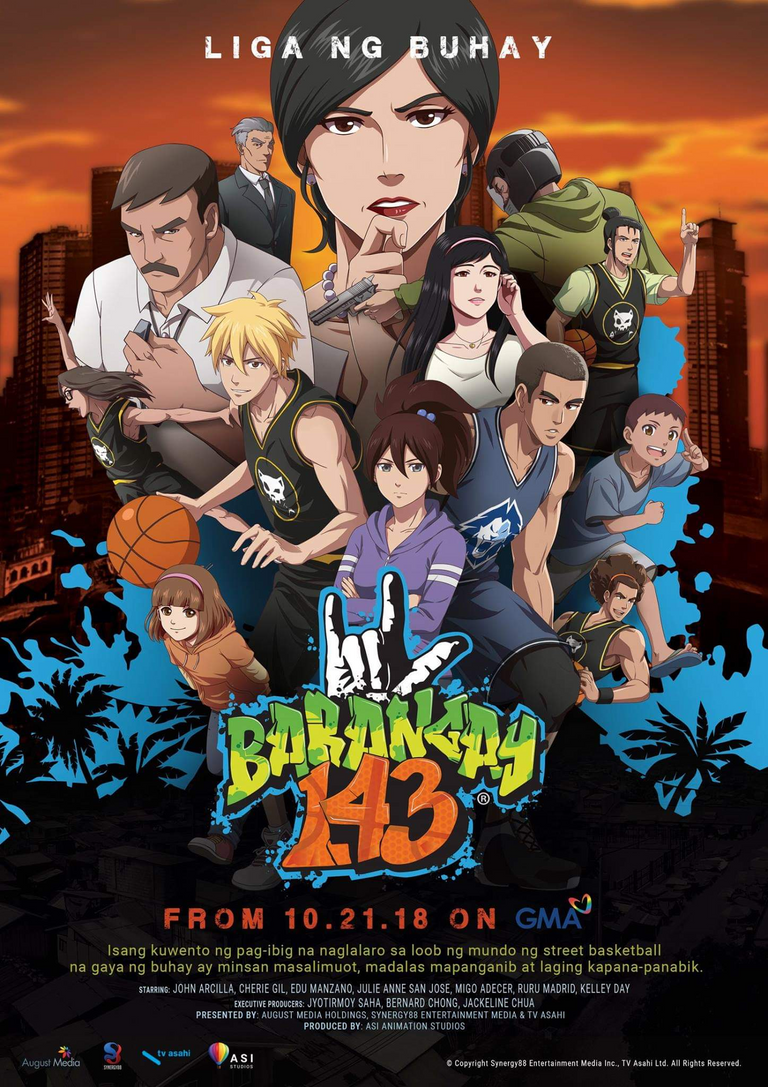 IMAGE SOURCE
Despite being a Filipino anime, the main character is Korean named Bren Park. He's a very famous basketball player in Korea but lost his whole family in an accident. When he was at a lost, a close friend of his mother approached him and revealed a very big news to him. It was that he's half Korean and his real father is a Filipino.
In the hopes of finding his father, his only family left, he decided to go to the Philippines. He used to have a Filipino nanny, so he went to her for help. His then nanny is now the Barangay Captain in Barangay 143. As Bren was staying with her, he met someone he used to know. She is Vicky, a Filipino girl who he met in Korea.
Vicky is the sister of the late Filipino basketball player "Basti" who Bren has played against in Korea. They had a short history which ended in a complicated note.
Bren didn't want to play basketball anymore, but circumstances happened and he had to play and became the star player of Barangay 143.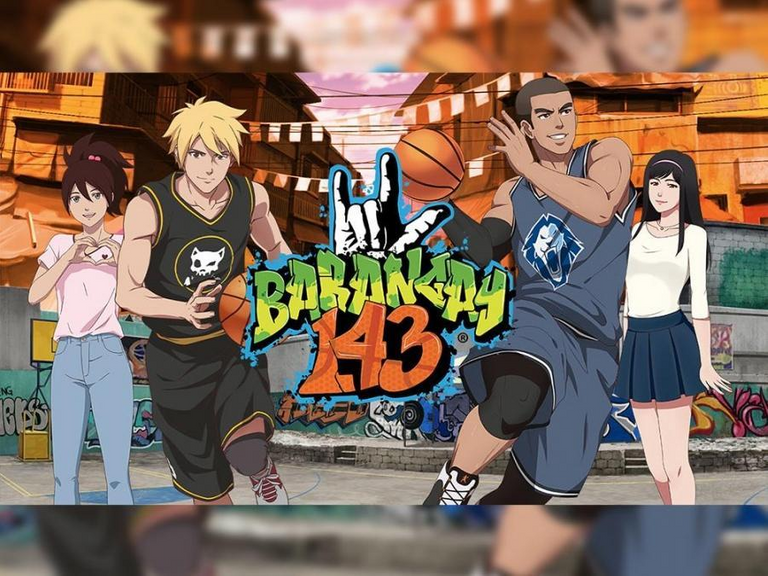 IMAGE SOURCE
I am a huge sports anime fan and somehow, I felt a bit excited to know the theme. However, I am also a FILIPINO, and knowing this is a Filipino anime, I am well aware, that sports wouldn't be the main focus in the story... guess what? I AM RIGHT!
It's more of a slice of life, romance and drama genre. I don't dislike it, but it's too typical for a Filipino story. It might be interesting for foreigners, but I am a FILIPINO and I have seen a lot of similar stories in Filipino movies, so yeah... I have expected it, but I tried anyways.
haha
Well, aside from the story... I REALLY ADMIRE THE ANIMATION!!!! I am so proud of the Filipino artists and the animators who brought life to it. The dubbing was also very interesting.
The story may be too common for me, but I'd still love to watch if ever a second season is released. And if they do release, I really hope for more exciting basketball action!
If you're into romance/drama/slice of life genre, I recommend this. ^^
Kudos to all Filipino artists and animators! <3 <3 <3