It's another day to work and to make random stuff. Anyway, the things I'm sharing today happened last night, so let's start!

While waiting for my class to start, I decided to watch the second episode of Haikyuu! 4.2. Of course, I was having great fun! It was actually a gloomy day yesterday. From time to time, the rain would pour so loud on the roof that I lost all my energy and just wanted to jump on my bed. However, as I watched Haikyuu!, I got my energy back... especially because of Hinata. <3 He's such an adorable character! What I did was, I took a pad of paper, and scribbled something on it. :) It's this one below.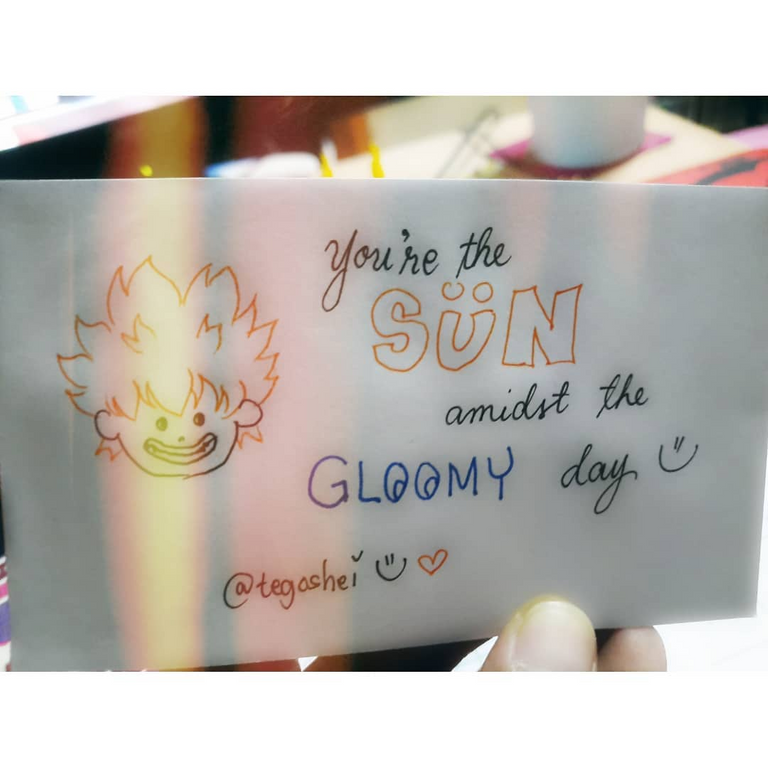 I made my own version of chibi Hinata and created a quote beside it. Hinata and Haikyuu! are my sun. They never fail to provide me with the energy I need to go on even in a gloomy day. :)
After I finished my classes last night, I was browsing through Facebook, and I saw this hilarious fanart or meme from Kuroko no Basuke. Let me show you a screenshot of it below.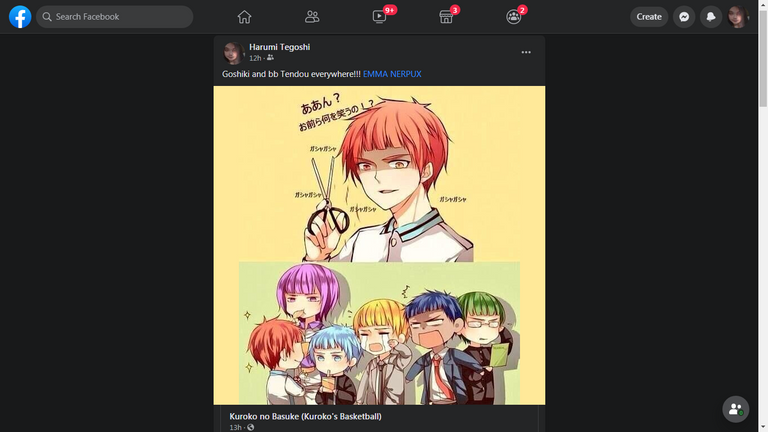 I reposted it and tagged my cousin who is also into Kuroko no Basuke and Haikyuu!. Somehow, the haircut of the Kuroko no Basuke characters reminded me of some Haikyuu! characters. I and my cousin started talking about it. Then, our conversation went on until she wondered how it would look like for "Kagami", another Kuroko no Basuke character to have such a haircut.

To feed her imagination, I decided to make a quick sketch of Kagami with such haircut.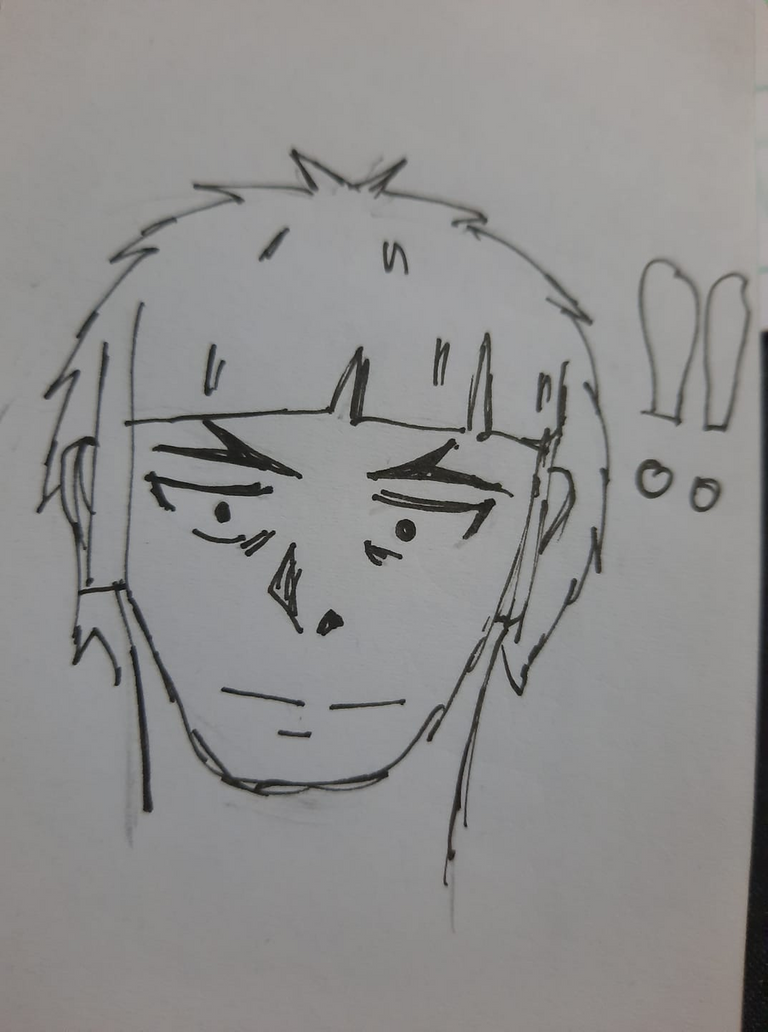 My cousin thought it was hilarious! And she requested I color it so it would really feel more like Kagami... so I took out my colored pencils and quickly colored the sketch.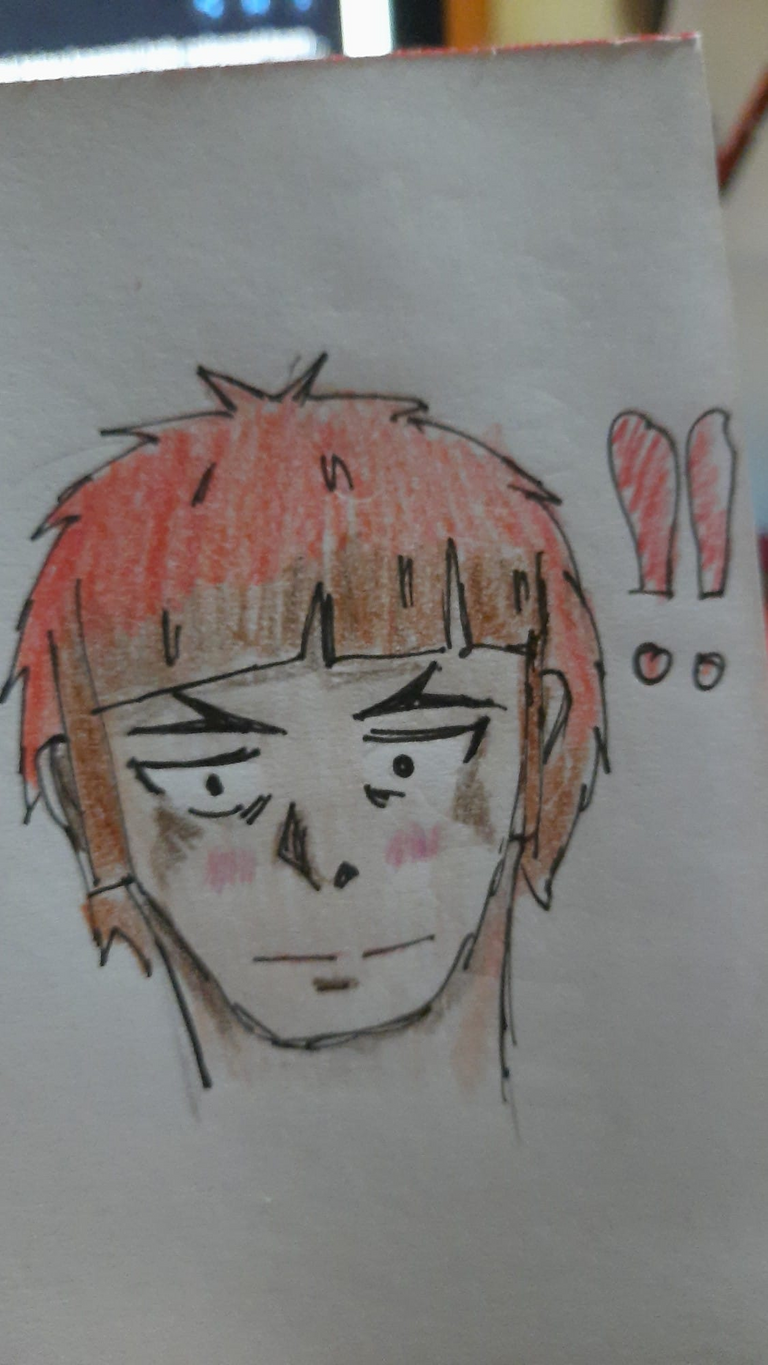 AHAHAHAHA.... I know it looks crazy! I and my cousin couldn't stop laughing despite it being past midnight that time. Somehow, it's interesting to sketch and imagine characters in a fun and even interestingly strange way. If you know Kagami from Kuroko no Basuke, what can you say about the hairstyle I gave him above?
haha
I bet Kagami secretly likes it because he's even blushing a bit.
LOL