Recently, I have been into manga, manhua, webtoon, etc with really cute babies. However, despite all the very cute babies in those stories, there's this one character that I really really like!!! His name is RouRou. He's a character from a Chinese manhua called "Whose Baby Is It?". It's a BL comic which you can read on the WebComics app.. <3

RouRou is just so adorable that I couldn't help but draw a fan art of him. Well, I didn't have a lot of time, but I tried to finish drawing him during my break time from work. So, here he is!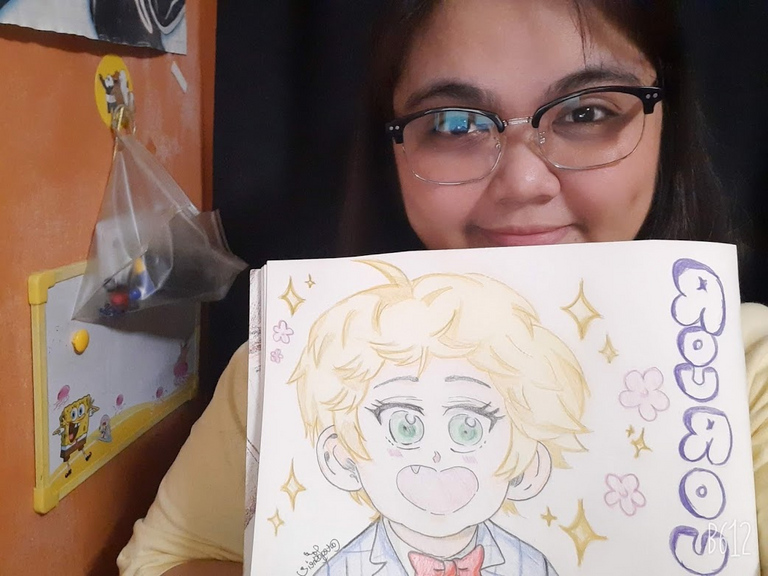 Yay!!! I got a selfie with RouRou... He's such a sparkly and bubbly child. Anyway, since I didn't have a lot time, I decided to just draw him on my sketchpad using colored pencils. Let me show you the drawing process below. :)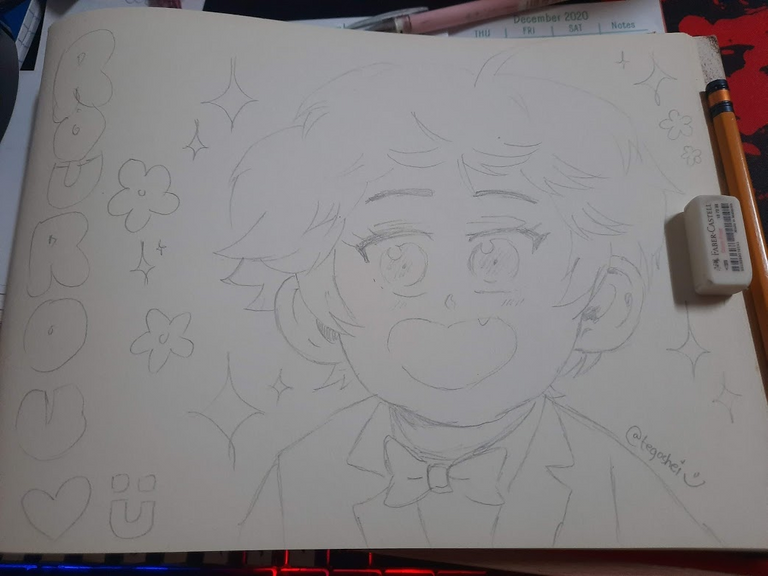 First would be the pencil sketch... :) I was thinking of inking it first before coloring, but I thought it would take more time, so I just decided to apply colors and just do some necessary adjustments afterwards. :)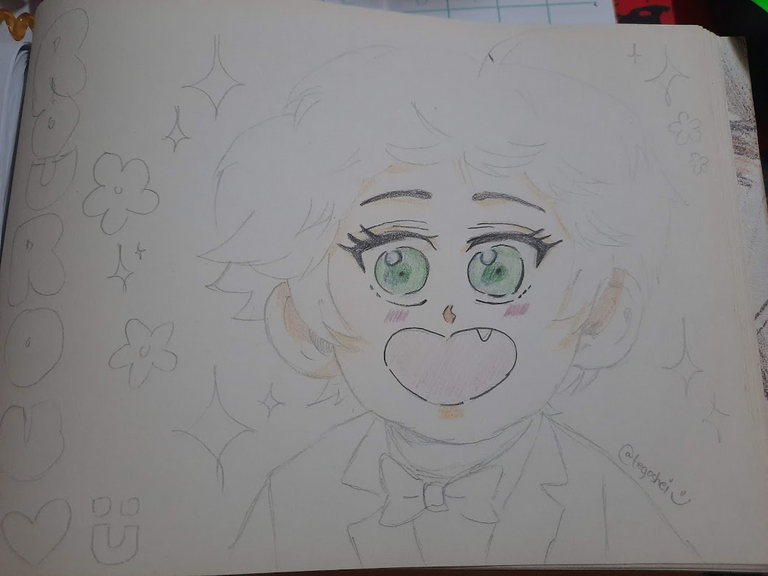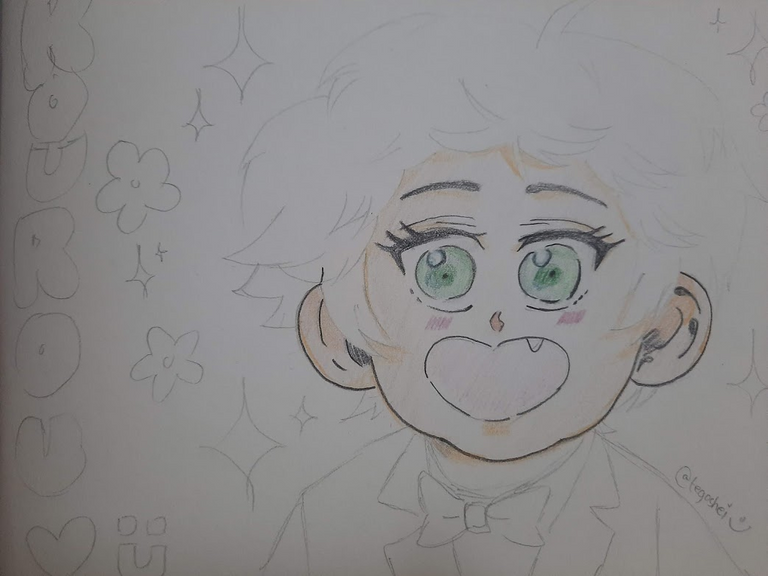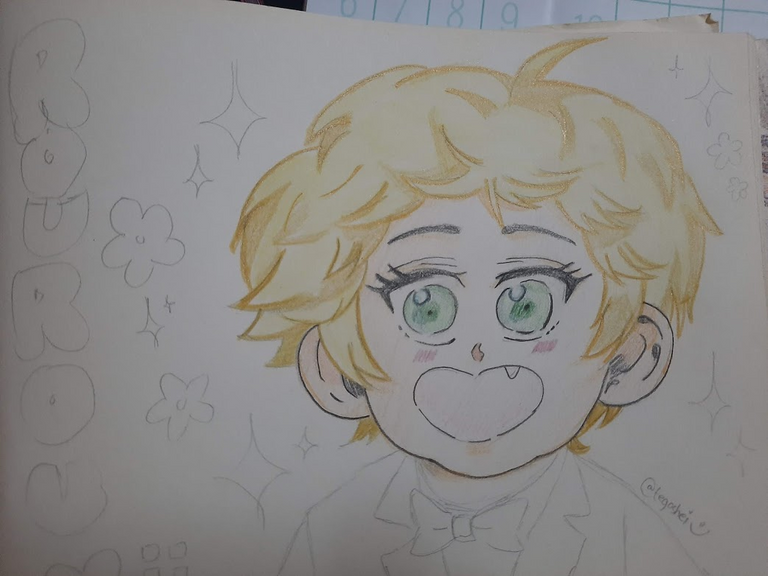 I so love RouRou's green eyes and golden hair. He's too adorable!!! His surrogate mom is American while his father is Chinese... :) Ohh~ he has two fathers, by the way. They are FengFeng, his biological father and YiYi, the father he grew up with. :) Let's continue with the process!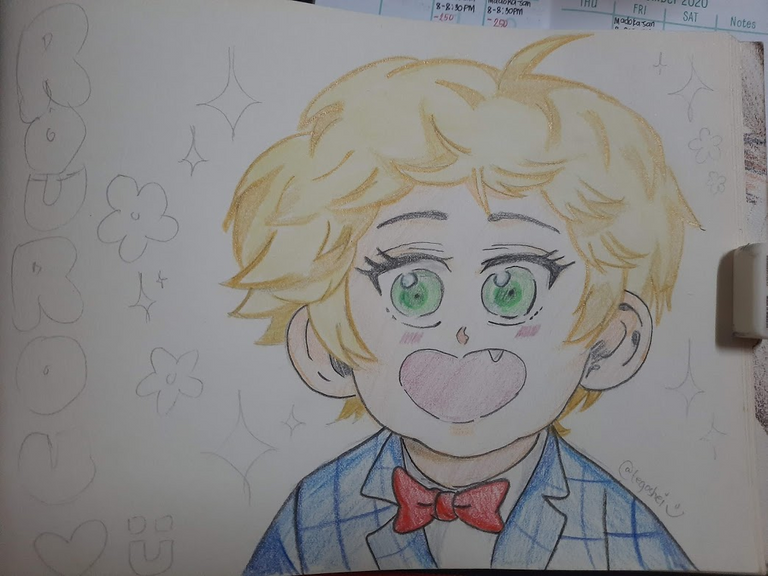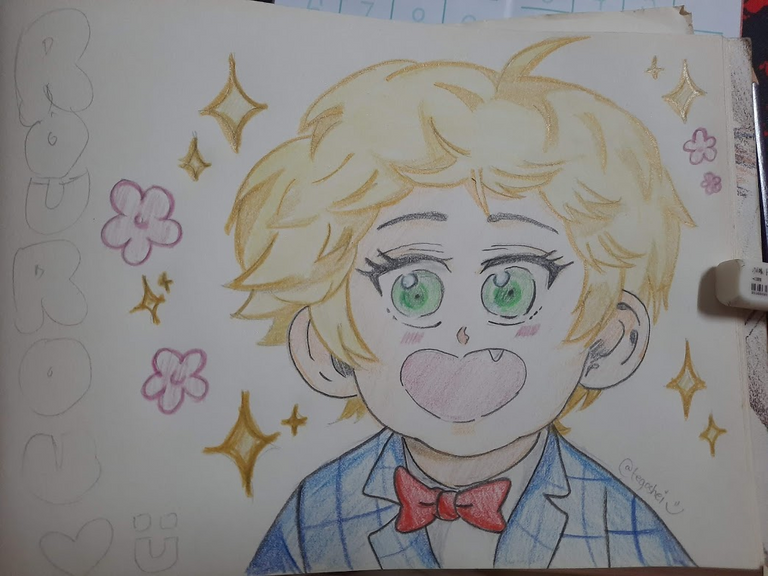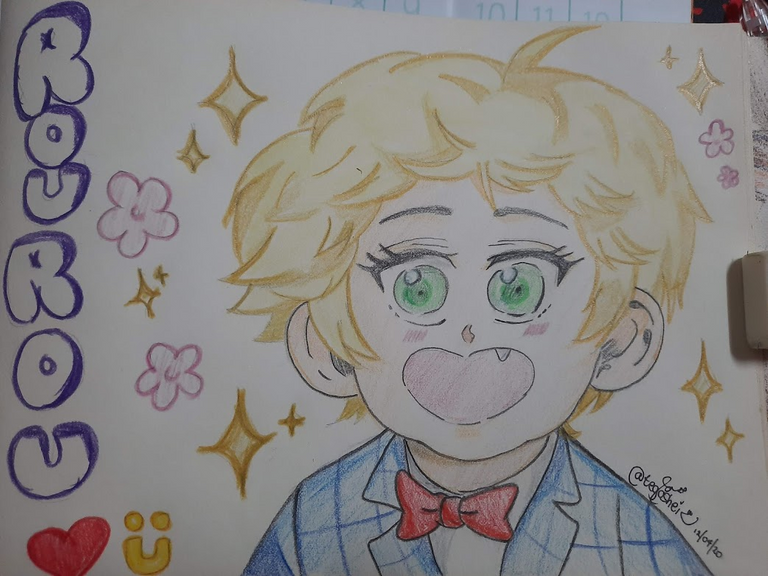 I placed some sparkles and flowers around him because he is so fluffy. He's a cutie marshmallow that I want to hug him and squeeze his chubby cheeks. He's such a precious baby!

Well, the manhua is still ongoing, but so far it's very interesting. And since RouRou is there, the manhua's charm increased tremendously. hahaha

Well, aside from RouRou, there are also other BL babies that I like... they're Byul from the manhwa Love is an Illusion, and Yul from Raising a Child and Falling in Love.

They're all too adorable!!! Somehow, I want to see their cute expressions more than the main characters. haha

Anyway, I'll end this post here. :) It's almost 3AM, so I'll read some manga first before sleeping. It's finally Friday, so I'll have my day off tomorrow!!! waaaaa~ I am indeed very happy. (not that I have any plans) I just want to laze around and do nothing... well, I need to catch up with lots of anime, so yeah~ see you around!!! (^^,)/