I talked about in a previous post about my old works, which are musical instruments fused with nature. I made several versions of this same idea and they are all very unique even though they have the same elements, or almost all of them.
In this case they are string instruments and rather seem to be abandoned and in a kind of metamosphosis.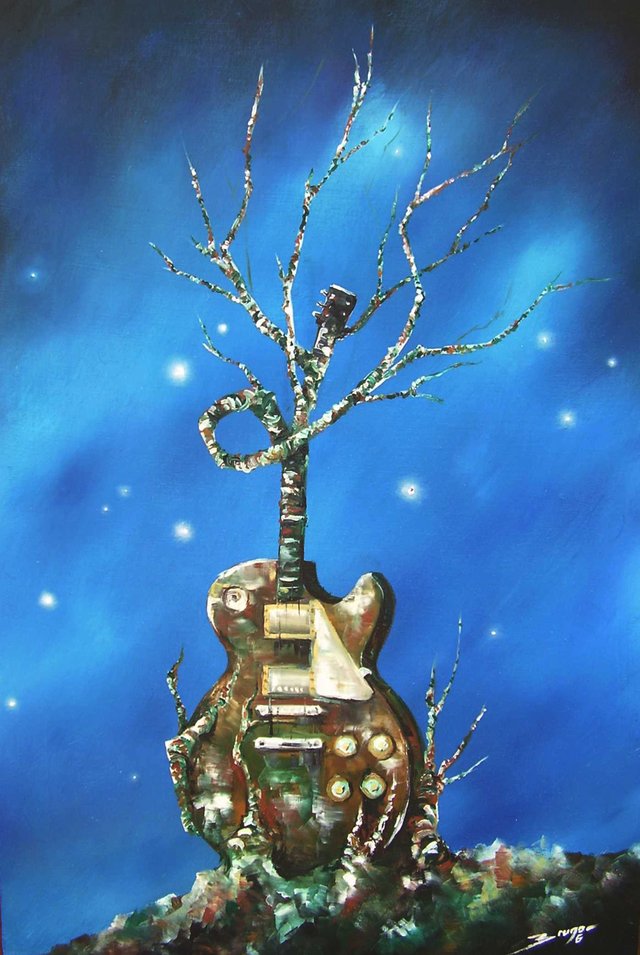 Un segundo de inspiración
Oil on wood
40x60cm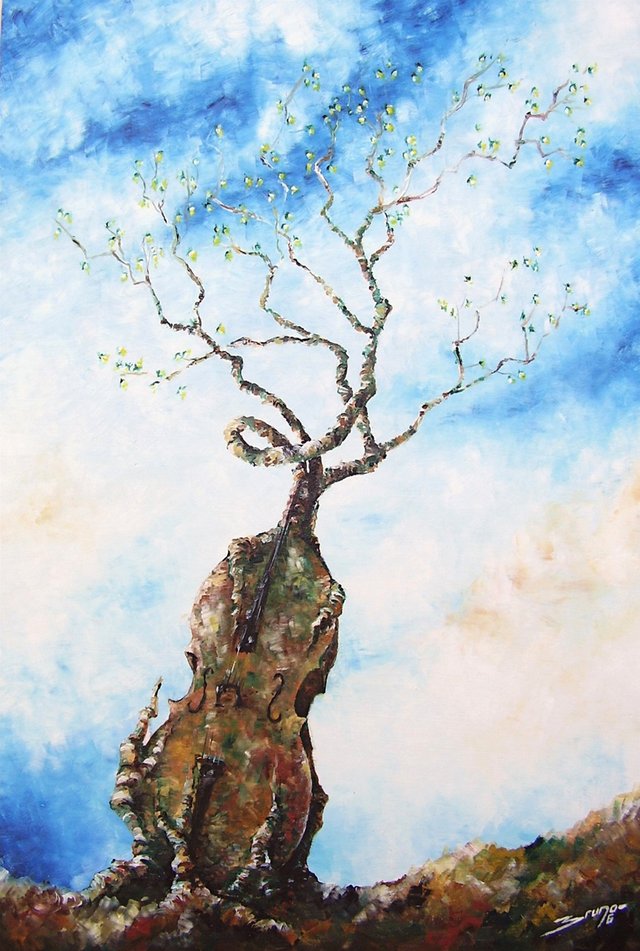 Músico vital
Oil on wood
40x60cm
Blessings!
Bruno Nacif