Hello Hivians,
This is my first post in this community and I hope am welcome.
During the 2019 endemic which is covid19 that hack the whole world and depopulate many countries something happened to me.
I was pregnant.
And my pregnancy was 6months before the outburst of this deadly virus.
It all started like a joke, whereby we were asked to stay at home for some weeks. Weeks became months.
Hospital rules were so tight. Everyone keep living in fear because many doctors were also dying.
Now, the doctors whom we suppose to run to for help are also dying. Which was sad. And this means, there is no place to run to.
Every time, I kept thinking.
What will happen if my labors come at midnight and I can't easily get help? How will I sort myself out?
Those were the questions that clouded my mind.
Everywhere is locked up. Everyone goes about with masks on their faces. No one is ready to help because this is a virus that is easily contacted. The world was scary.
There is a curfew out there. Nobody is entertaining visitors during the time of covid19.
This period was so tense as nobody was welcoming any relative or family member that just gotten back from abroad.
Are you worried about where I am heading?
During this period Churches were asked not to open which means no social gatherings.
In the market, all the traders are in rotation.
With my experience with giving birth to a baby. I know my labor is always with a doctor and midwives on duty.
Just imagine how I felt during this period when everywhere was so tight, and no hope of help.
As God will have it, I am a lover of gospel music. And I believe in God that he can do all things.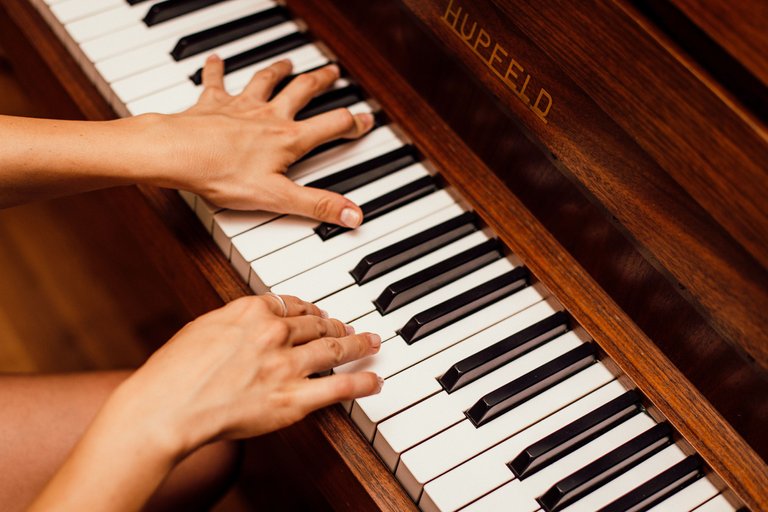 Source
There was a release of this gospel song titled "YOU ARE TOO FAITHFUL" By Moses Bliss.
Moses Bliss is a gospel artist from Akwa-Ibom southern part of Nigeria.
This song was released in the year 2019 the same year this serious virus shook the whole world.
Considering the lyrics of the song, which spoke about the truth that God is faithful, my level of belief in Him rose.
I always use the lyrics of this song as my prayer point. I sing it every second, even in my dreams, I always sing this song.
There is a line in the song that I had to change to suit my condition.
The original says
You've proven yourself in my life and I've come to realize
That you are too faithful to fail me
But I will always sing it like this
You will prove yourself in my life and I will come to realize
That you are too faithful to fail me.
This is how I've been singing this song often and often.
For days, I sang this song countless times even in my dreams till I will woke up.
Lo and behold I gave birth in my bedroom to a baby girl on the 2nd of April 2020 with a little assistance from a girl who just started work as an auxiliary nurse.
I named the baby "HALLELUYAH" meaning Victory. And that was because, with everything happenings around me, I became victorious.
Moses Bliss became someone I respected and I am using this medium to pay tribute to him with my words.
Below is the music which was gotten from YouTube.
---
This is my response to the collaboration of @dreemport with the Hive Memorial Forest by @beeber on the topic of paying tribute to someone in history that contributed to someone's life.
The video used was gotten from #Youtube.