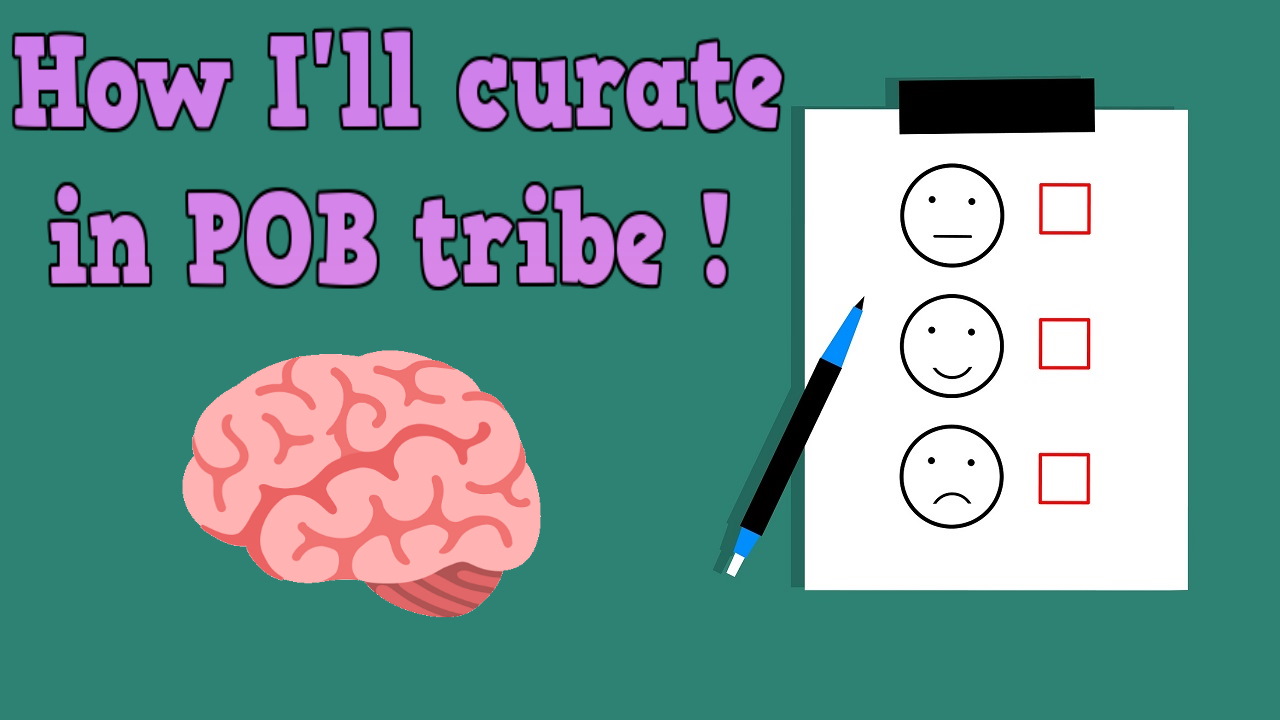 So, I started to build my account on proofofbrain.io, and I want to share in this post the post I would like to curate !
Let me start by the criteria I would like to see in posts :
---
The post should be original. So any form of plagiarism is not acceptable for me.
The post should be long enough to be clear that the author did his best.
The post should be well formatted or at least having a few illustrations.
Of course I'll look as well in the integrity towards the project and the blockchain.
As well, the activity matters, so I'll reward active authors and curators.
I'll look as well to the value the content is bringing to the community.
Sometimes I'll just upvote what I liked so much without caring about criteria.

There are 7 criteria I mentioned here, and I'll give an example of each one :
Let me give an example of an original post I curated today :
---

The post was created by @drunksamurai who lives near by me about 100 km and in the same region I live. Rostov on Don, the Russian south.
He created a post about the beer he liked, you may check that in this post : Beer Review: MacLarin's Handcrafted Dark.
The post is so original, and I recognize the beer he's talking about. I'm not a beer lover, but I've seen that sold here, and I even tasted it.

An other post I curated today is a post about kids :
---

It's created by @lebah.
When I saw the word ''Circle'', it reminds me about a famous expression everyone uses on the blockchain. But that wasn't related at all, and it turned completely about kids in Indonesia. You may read that here : Children Circle of Life In Indonesia.
I think the post is long enough to be considered as a good content where the author did his best. It shows also a very rare topic on the blockchain. While we need the new generation to learn about what we are doing here, and they should join here and create their communities. Because we may learn from kids sometimes. They may see things we don't see ourselves.
Just like the author said :
Children like to get social !

An other well formatted post I curated is a post from @gloriaolar.
---

It's a DIY type of post, where the author show us how she make a bag by herself. So, she demonstrated all the steps taken by her to create the bag, and you may see that in this post : How I made a fancy bag for a customer within 3hours..
It's really nice to have so many talented people here. We should find them all and support them the maximum. It's also a kind of artistry.

Talking about integrity, you may take the example from @belemo.
---

I curated his post : ''Blockchain games could be the key to onboarding the next generation of Hodlers''. You may say it's also a post about kids and how they may join the blockchain and learn about it and be valuable members of crypto community in the future.
A lot here knows about the engagement of @belemo. He for sure creates an awesome content that should be supported. But being a valuable community members is what attract me to check his content and support it.

Talking about active curators who should be rewarded, I like the post of @preparedwombat.
---

He seems also creating great collections of posts he liked all over the blockchain. You may check that here : Odds and Ends — 25 July 2021. So, he's for sure a curator who's looking for the best content to share.
Sometimes we think that some curators have enough power to not be interested in earning from posts, and they may earn only from curation, but that's not true. Even if they don't want to earn that much from posts, they will happy to have some attention to their persona, that's why I like to support curators sometimes even if they are powerful enough. If not by an upvote, so by a comment, if not, so by mentioning them and letting people know about them.

I've found as well a great content from @jongolson.
---

It's not only about the post itself, but the value that may bring to the community. That will make everyone takes the example and set the same goals the author have, or at least something similar or close. I'm talking about this post : #MyHiveGoals - Last Week At 75%.
So, I'm always following the goals of the guy, what make me set goals and get to them. That's why I upvoted to make it more seen to everyone. That's how we may reward our leaders as well. They deserve to be more noticed.

In the end, I'll just pick up a post I liked by @coininstant.
---

We may apply most criteria to the author and his content. That's why I followed him from my POB curation account @clixy. I liked the pictures of the clouds. I myself like to look at the sky sometimes and see various things in them, that's train the imagination.
Enjoy looking at those clouds here : Somethin's Cookin' Photography - Roger Rabbit!.

We have so many great authors and awesome content created. That's why I love so many things on POB in particular and the hive blockchain in general !
Thanks to everyone who's making this space so beautiful !
---
All the pictures are taken from pixabay.com and edited by me!
All are free for commercial use and no attribution required!
---
Posted via proofofbrain.io