It's really a good topic for everyone to talk about the relationship between Hive and #proofofbrain. It's great to write the good things I know about the blockchain platform. I know everyone has something to write about this topic.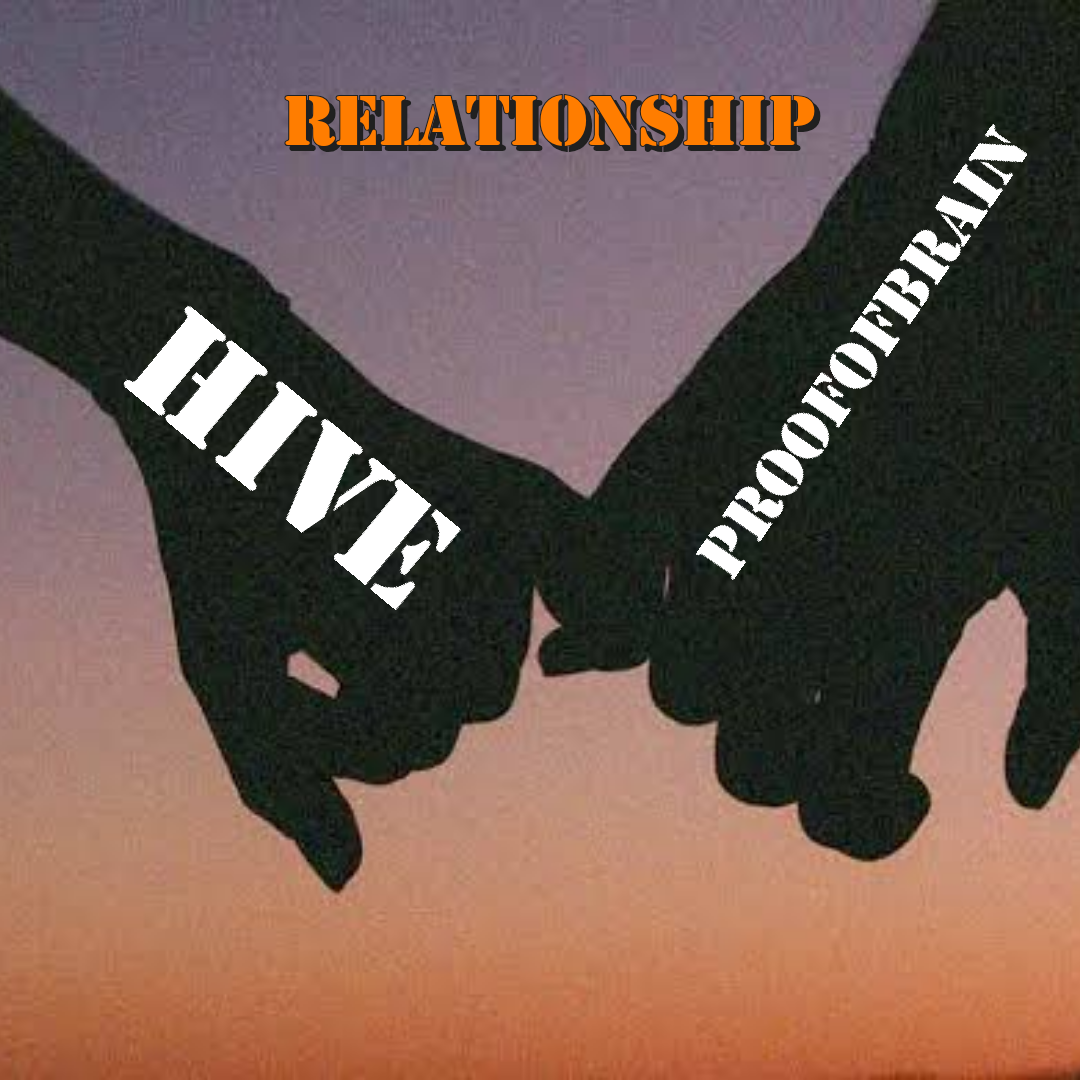 Hive and proofofbrain is more than a platform or community working under one boss. Although I can not say that Hive is responsible and proves the community that works under it. It seems very confusing to say this. But the relationship between the two is due to the promotion of blockchain.
When we talk about the relationship between the two, proofofbrain is in itself a community that makes Hive a great place for users. It allows users to prove their abilities and hard-working to earn.
In fact, hive blockchain socially connects all people around the world with their second idea, which I never regret being one of the community of proofofbrain that promotes the goods works.
The proof of the name sounds meaningful when heard. I always feel excited about the name because it gives people from different parts of the world the opportunity to prove what they can do or write, and I regret never having been on this platform and read people's idea that posts in this community. I also appreciate the community curators @onealfa.pob and @insight.pob, they do a great job of curating people's hardworking. It is amazing for their great work.

Conclusion
Based on my little understanding, the relationship between Hive and proofofbrain is pretty simple. Proofofbrain is a community that promotes the growth of the Hive blockchain. In other words, proofofbrain is a community created specifically for people to use their ideas to create something meaningful that can be on hive platform and other blockchains.


I am adedayoolumide a Vblogger, programmer. I write out my heart with pen. I always admire the presence of Learn man to make a contribution to our ecosystem. Follow me for more or my blog post @adedayoolumide