Although there are some progress with the cherry tomato seeds and eggplant seeds I planted before, it's still so small, so I'm going to continue documenting the progress and update them later on. For now, I'm going to show some of the other plants we have in the garden. They are our malabar spinach and ginger!!!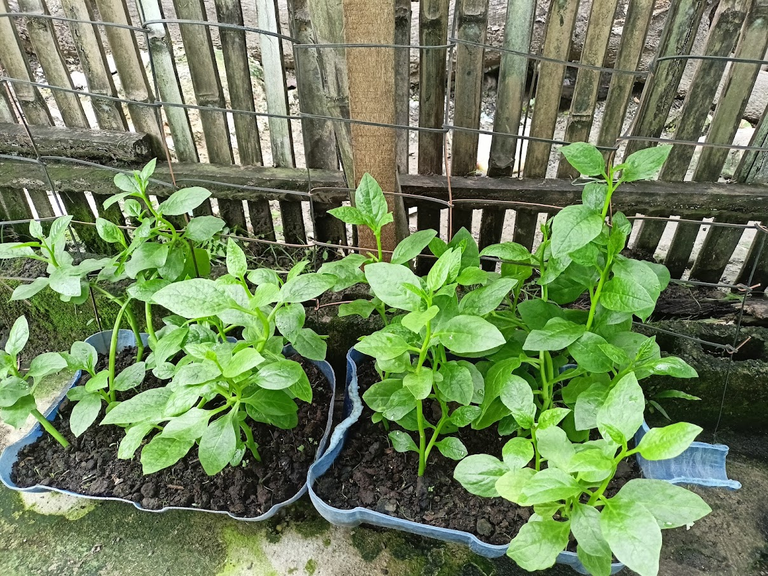 This is our malabar spinach...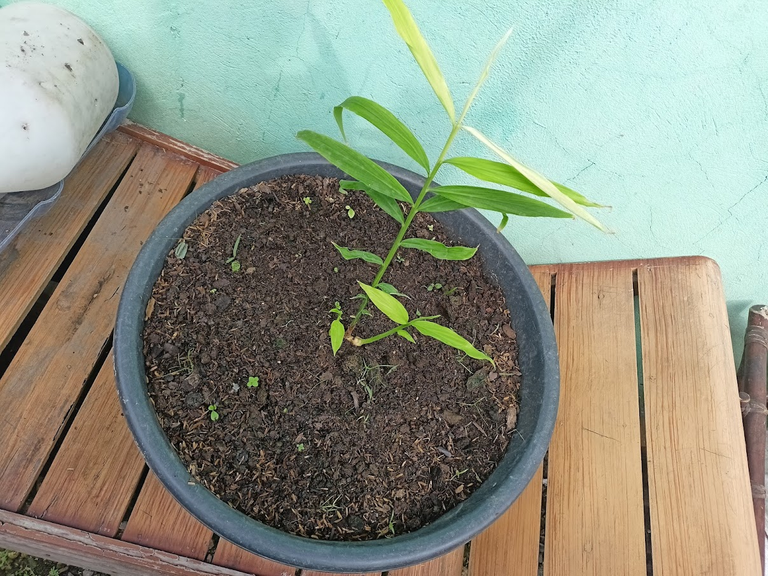 This is our ginger...
Let's start!!!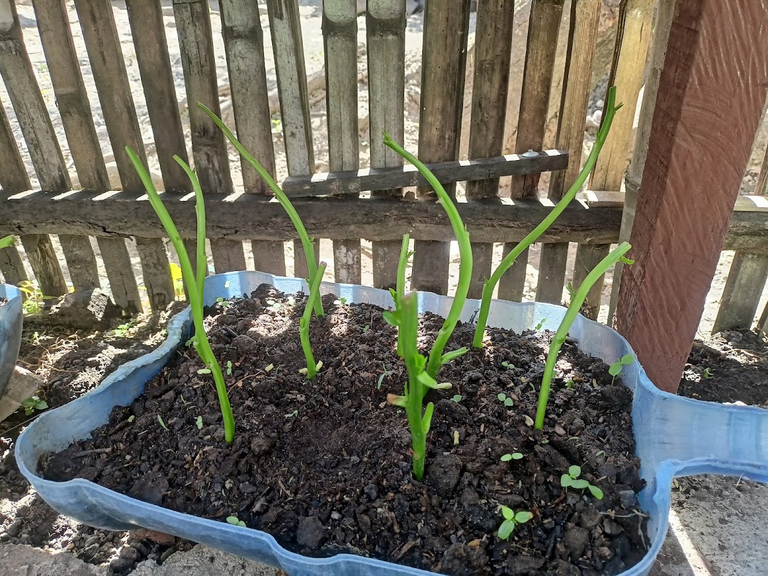 Do you remember these babies that papa planted last month? Yes, these are the same malabar spinach that you see in the previous photo. In the past month, they have grown a lot and their leaves are actually available for harvest. However, we chose to make them grow even more first.

Malabar spinach are vines, so in order for them to grow bigger, they'd need some space to crawl into... and so, we decided to use some recycled cable wires and created a net above the container where we planted the malabar spinach.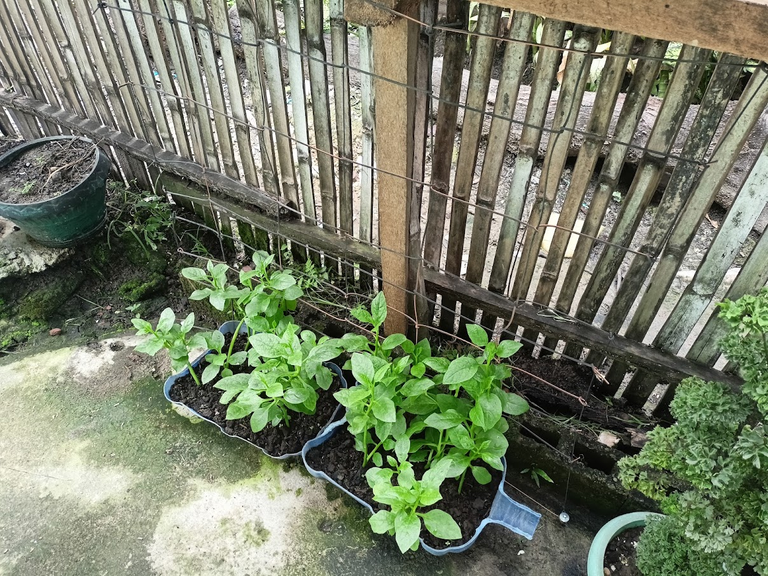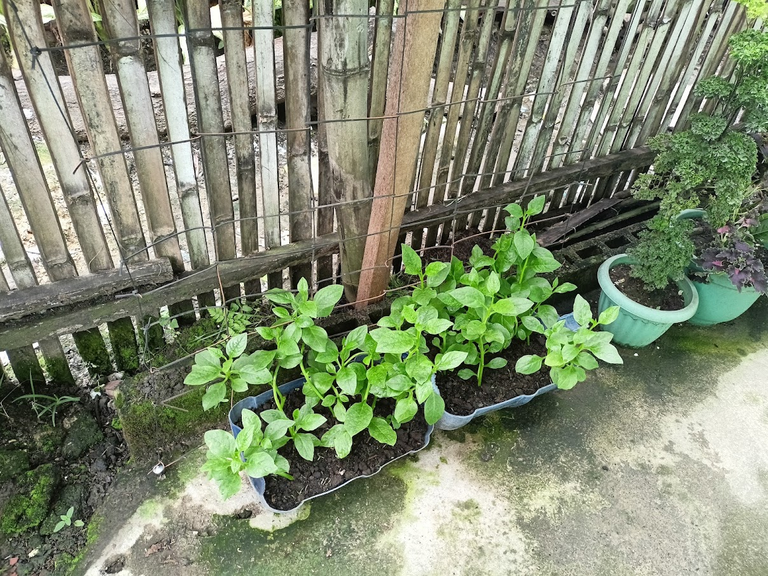 Do you see them? I guess it's a neat way of allowing vines to crawl. Our space is very limited and since we only plant these veggies for our own use, this small space is quite enough.

We're actually planning on planting some more vines this way in the future. I've always wanted to have some cucumbers since I love eating salad as well as some bitter melon. They're both vines, but if it's just a small scale, we can actually do the same for them. We just have to transfer the ornamental plants in the front yard and fully transform this small space behind the house as our vegetable garden.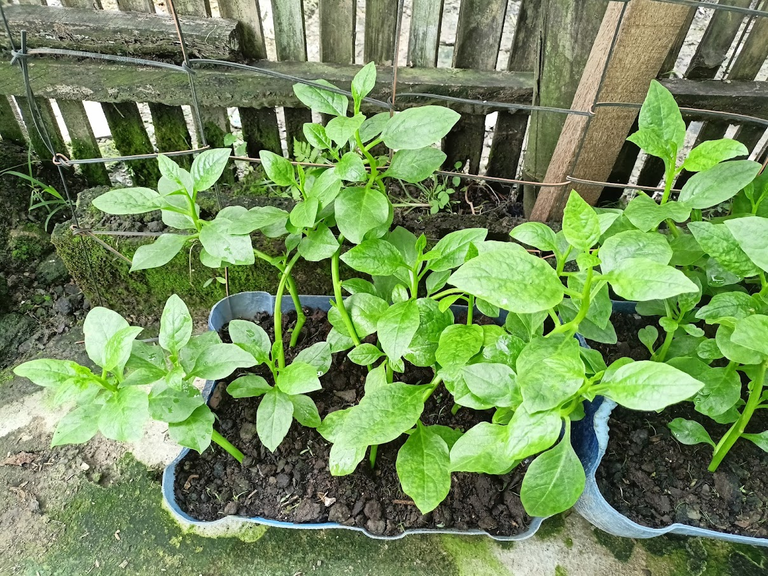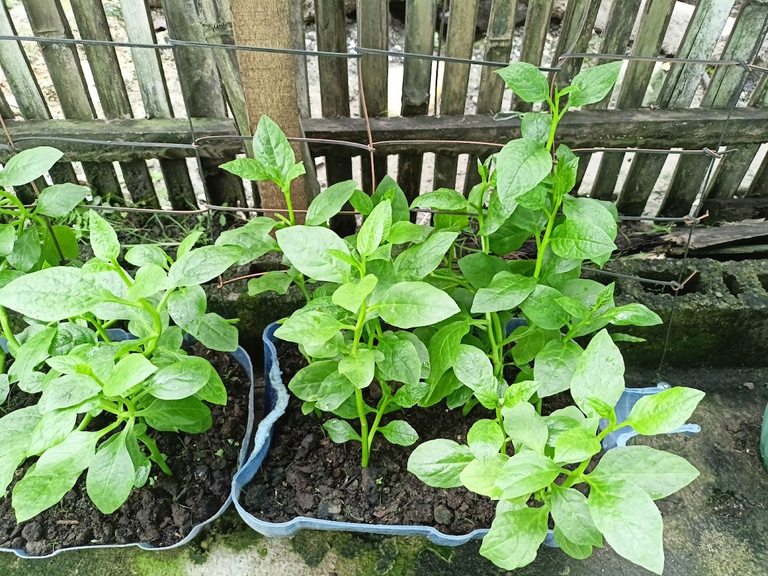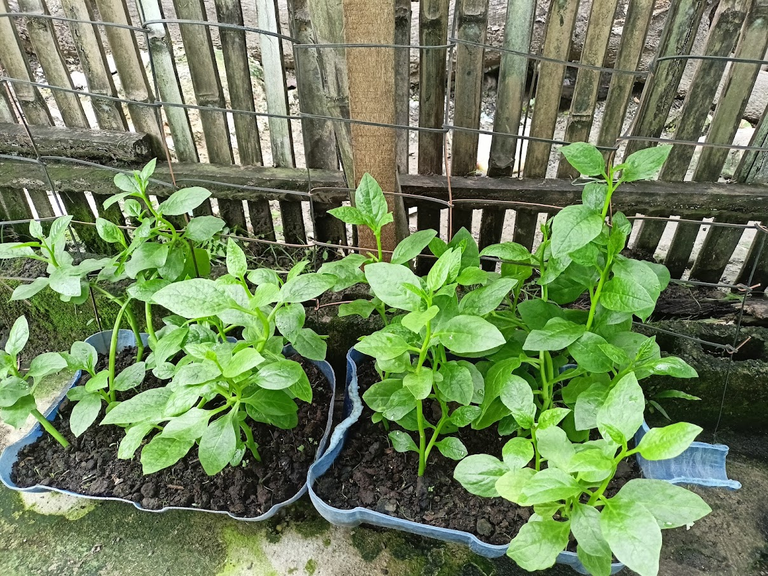 Don't they look fresh and healthy? They're also really delicious!!! Yummy~!!!
Now, let's talk about the ginger plant. :)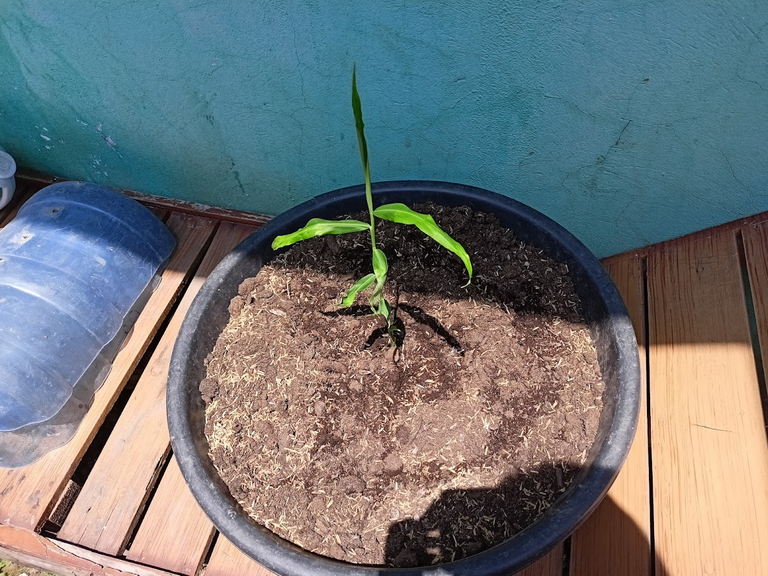 The picture above was taken about a month ago. Actually, planting this ginger was pretty random. Mama was cooking something that needed some ginger and the ginger we bought happened to have some leaves growing on it. It's like a tiny ginger shoot, so we cut that part and planted it in the front yard.
A couple of weeks later, it grew... so, we replanted it in this used basin. The previous container where we randomly planted it was quite small. I don't have a picture of it now, though I'm quite sure I took a couple pictures that time. Anyway...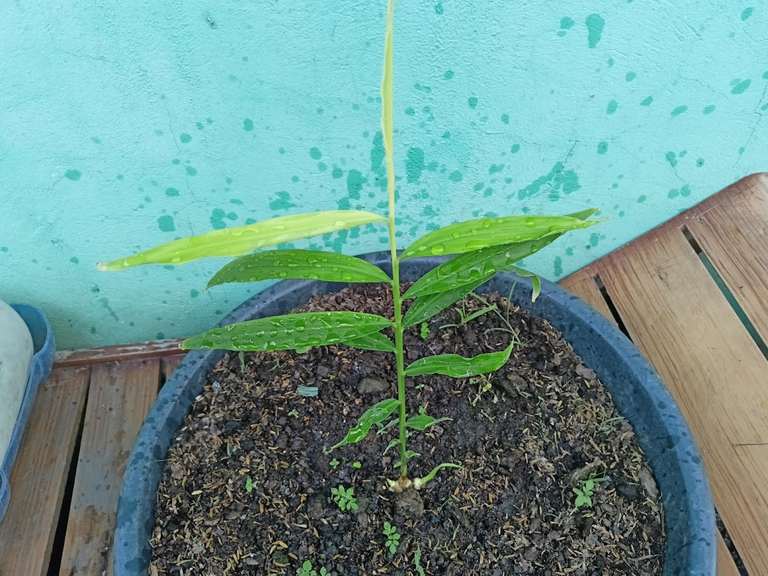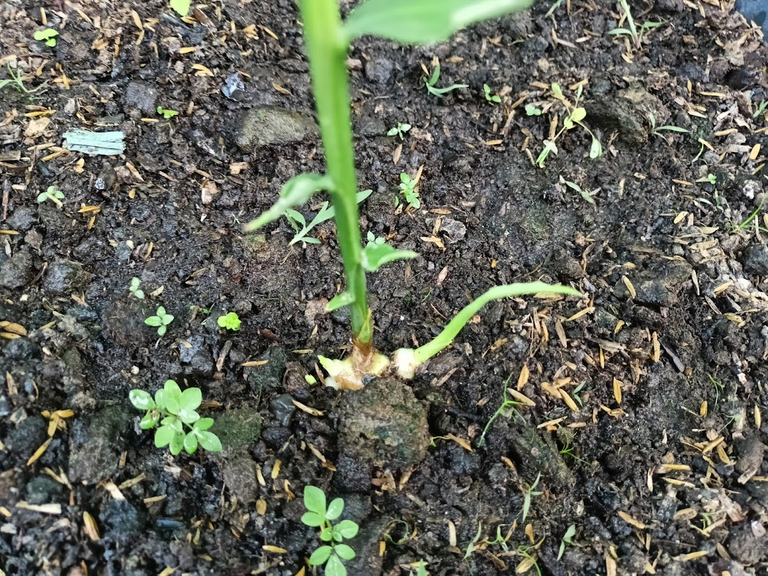 A couple weeks ago, while I was checking the plants on my morning routine, I saw this cute ginger shoot growing beside the original plant and it made me happy. I told my parents about it and we decided to let it grow and perhaps replant to shoot later on.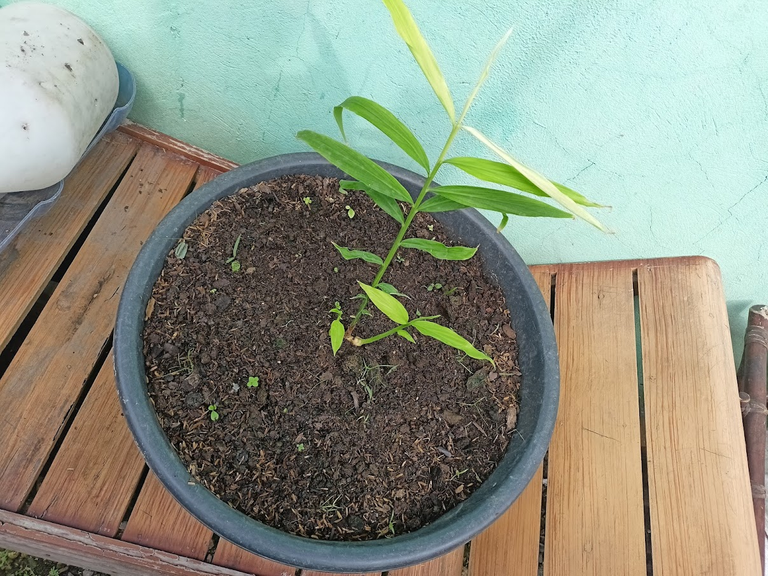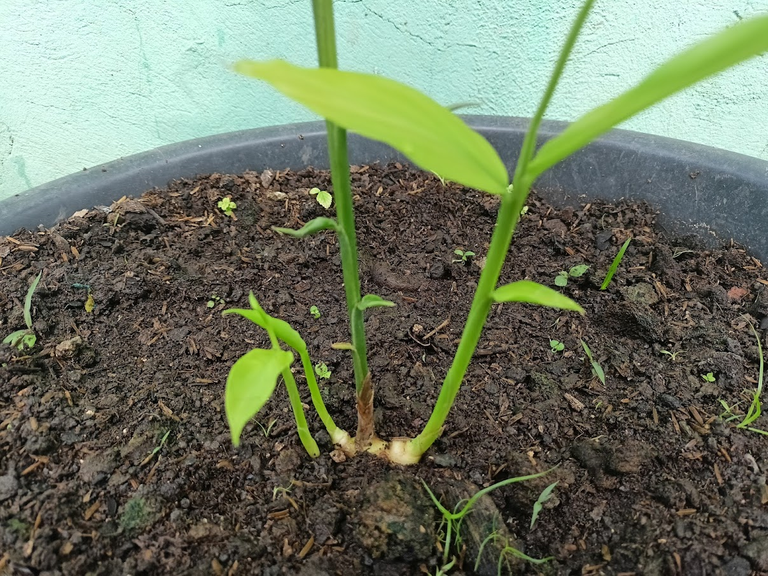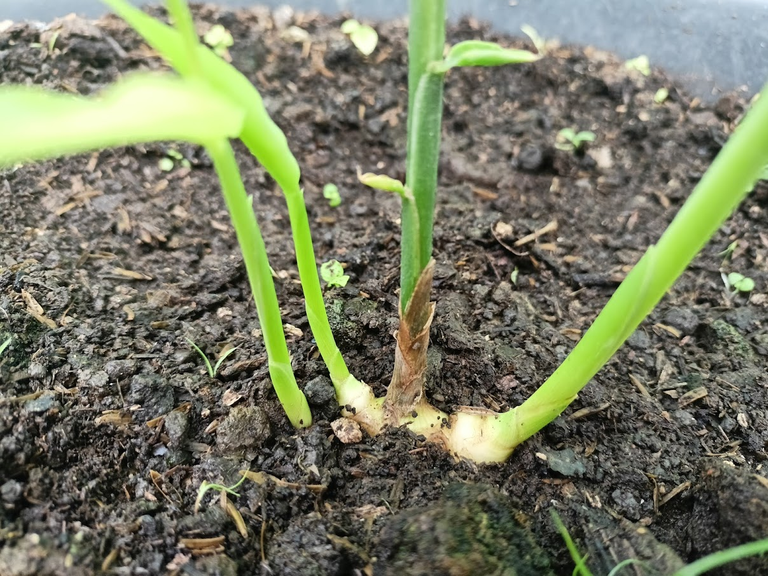 Last weekend, I noticed further progress. Obviously, the shoot from 2 weeks ago has grown bigger, and if you look much closer, there are a couple more shoots. <3 Yaaaay~!!!


We usually use ginger to improve the flavor of soup... and it's also very healthy. I'm glad to see such progress in them. Once they grow much bigger, we'd have to replant the shoots separately as well. More ginger to come!! hahah

That's it for my malabar spinach and ginger story. It's time for my next class... my previous student was absent, so I could complete this blog. See you around and happy gardening! <3