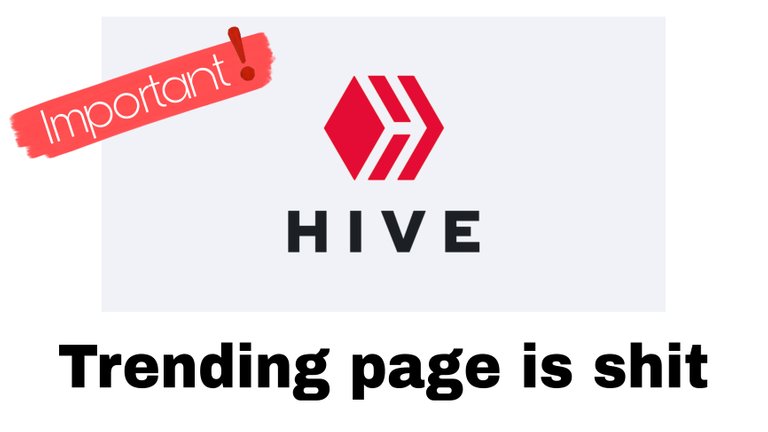 Let's talk about it
It's been a while since I've last checked the trending page on the HIVE blockchain. And I mean no disrespect to whoever is on the top right now but the content in there is really boring and crappie!
Today in London it seems like it is the end of the World and this 2 videos show that. For that I feel that this post deserve to be on the top of the trending page and I need you to help me.
By the way this is a crappie post so I think it have all the attributes to make it.
No I am not bitter.
I just want to make a statement that us as a community should all do better.
Creating more engaging content and cyrating what is really good.
Because otherwise we will be just going down the same whole that we went as a community back on STEEM.
There are many talented content creators on the HIVE blockchain in the most varied fields it is up to us to find the people we love and support them. No matter if it is crypto related content or some other areas.
We can do better, we have to do better.
If you found this post on the Trending Page just prove my point.
I have in the past spoken and created better posts about this issue and never got any attention.
It is time to turn this around. Are you in?
Earn Money by completing simple tasks online
Twitter: http://www.twitter.com/thesassysergio
Instagram: http://www.instagram.com/sergiomendeslife
Snapchat: sergiomendess
TikTok: thesergiomendes
www.semendes.wixsite.com/internetspace
Delegate to @sergiomendes
50 HP - 100 HP - 250 HP - 500 HP - 1000 HP
Posted using Dapplr