A really beautiful and sunny Sunday was made, even though it was frost in the morning. And my mom calls me on the phone. It's time to pick kiwis. Come help.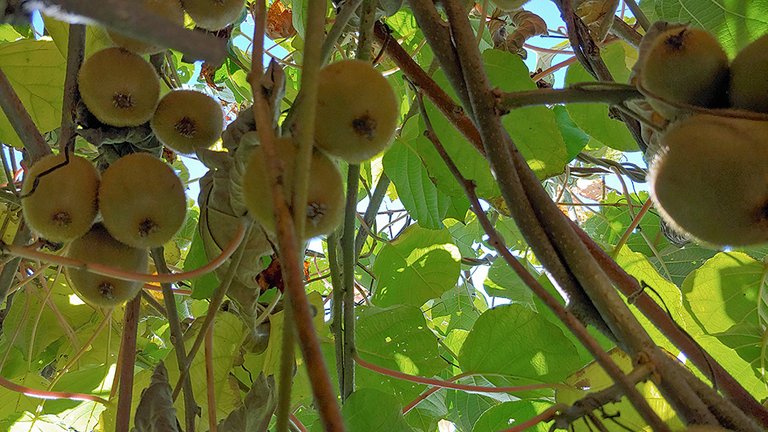 🍎 🍇 🍒
Do you know kiwis? Kiwi originated in China, spreading around the world in the early years of the 20th century. In our country, it's grown in home gardens, and it's customary to pick kiwis before the first frost or immediately after it. This is usually late October or early November.
Kiwi is a rich source of vitamin C. The amount of potassium in kiwi by weight is slightly less than in bananas. It also contains vitamins A and E.
🍎 🍇 🍒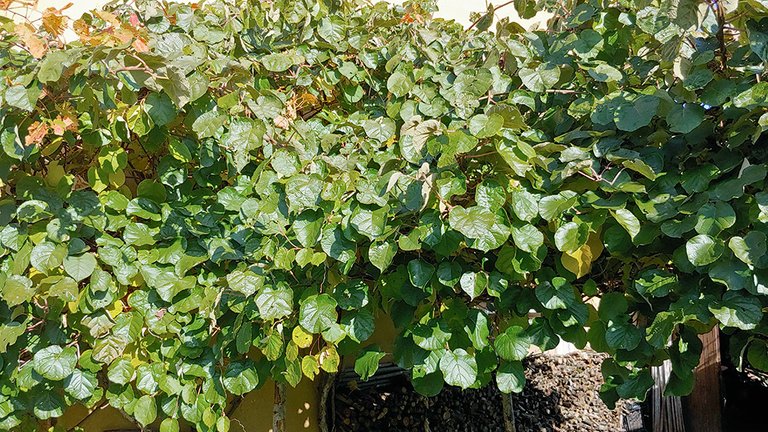 In the photo above is our kiwi, in the garden, leaning against the wall of my grandmother's old house. There are basically three plants, two males and one female, planted by a late father some ten years ago. For four years there was absolutely nothing and my father wanted to cut them down, well, the fifth year bore rich fruit, and so on has been every year so far.
🍎 🍇 🍒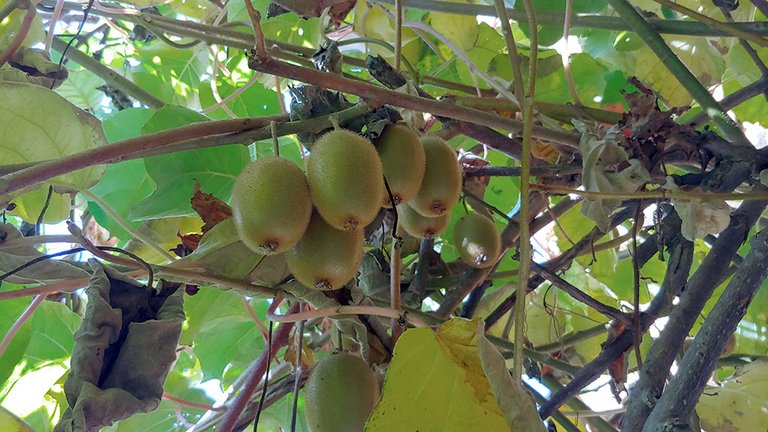 As you can see it's very overgrown and bushy under the leaves. In fact, mom picked up what she could reach with her hands, I came to help her pick up what was higher and she herself couldn't.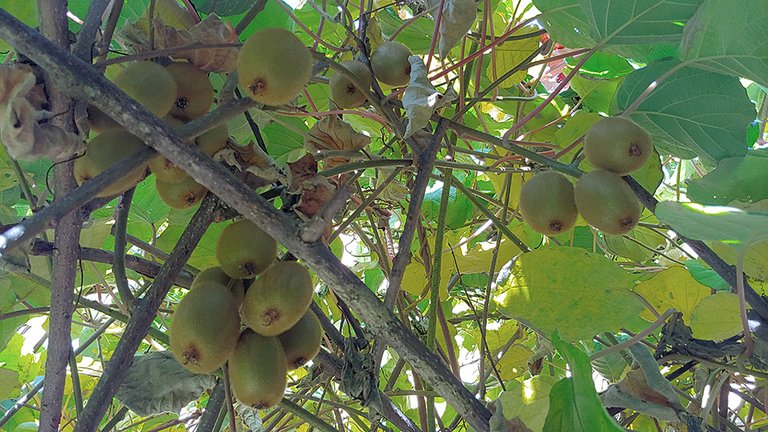 🍎 🍇 🍒
Here, I'm already in action :)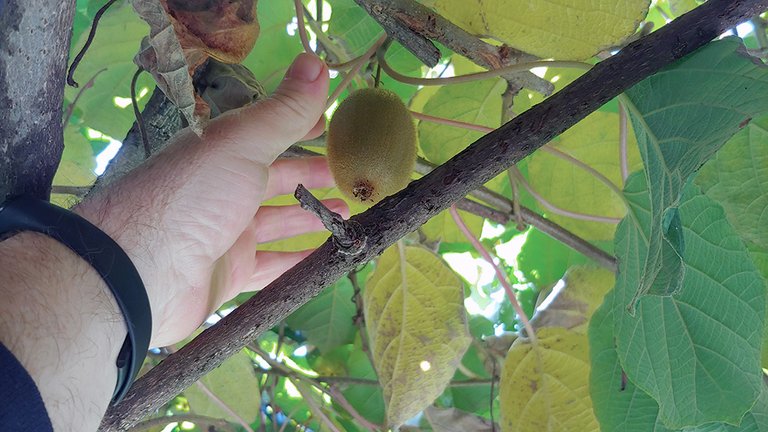 🍎 🍇 🍒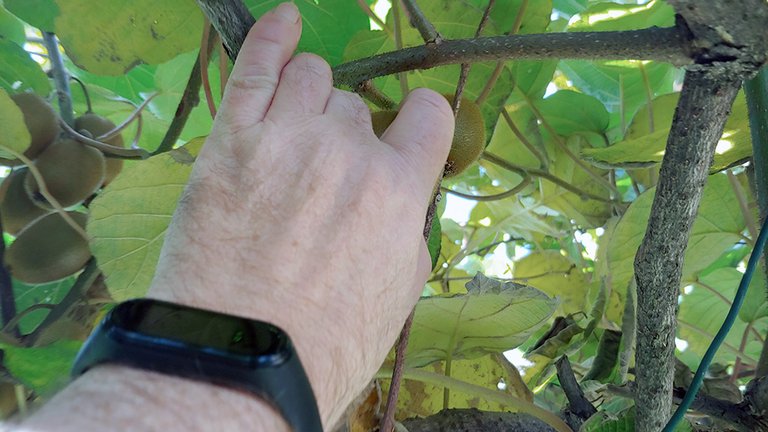 🍎 🍇 🍒
Kiwis always pile up in the basket, never in the bag. And this one of mine is slowly filling up.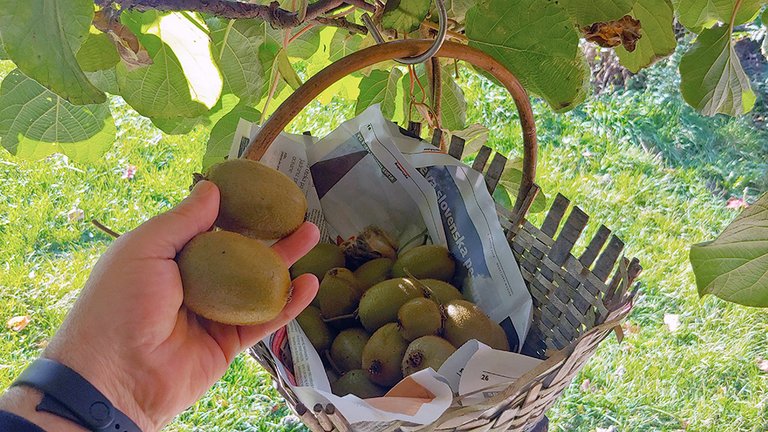 🍎 🍇 🍒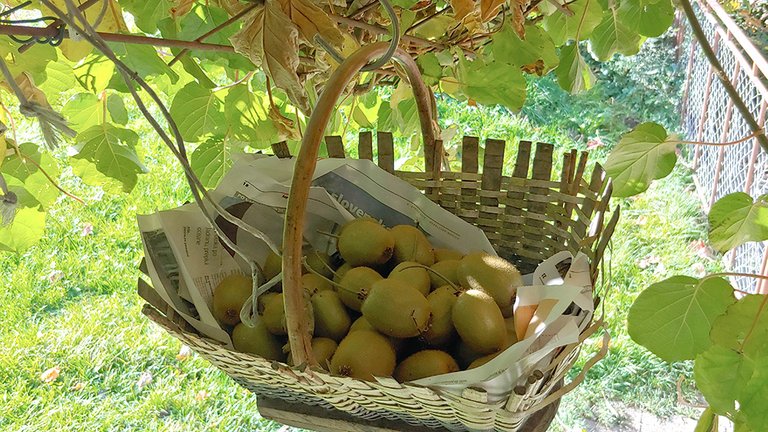 🍎 🍇 🍒
I thought it would be a little bit, but after an hour of work, there were quite a few kiwis.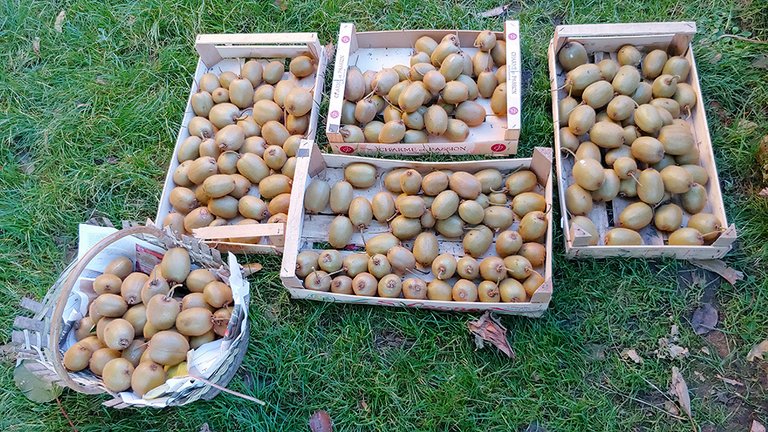 Now they still need to be properly folded into crates, with the stalk facing up.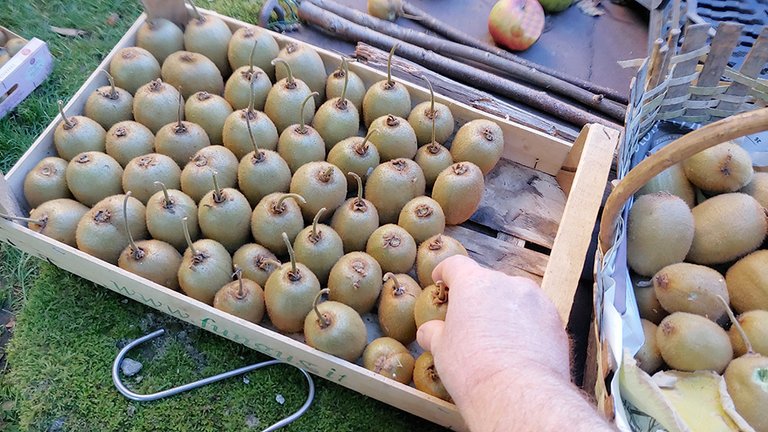 🍎 🍇 🍒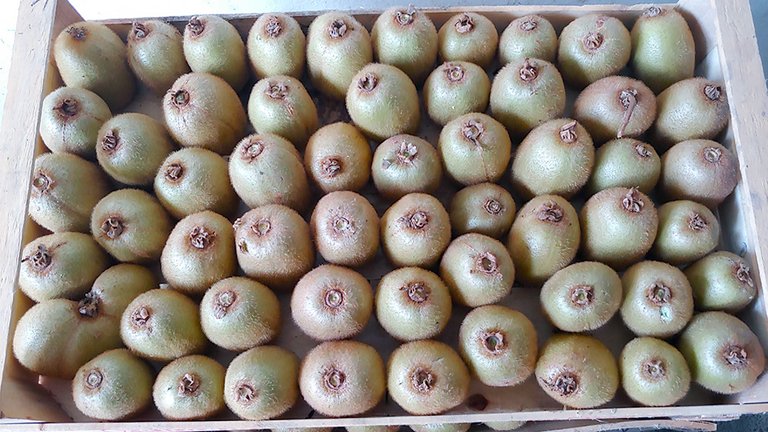 🍎 🍇 🍒
And in the end, I moved the crates to the garage, where the entire kiwi harvest is now stacked. It will slowly soften here because it's still too hard to eat now.
Later, we also mix it with apples because it ripens faster.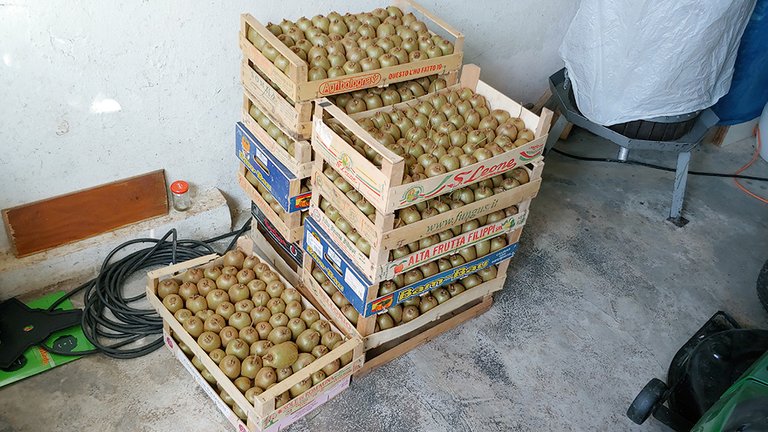 🍎 🍇 🍒
Stay Healthy!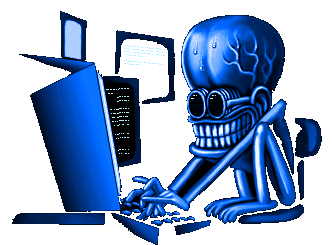 @seckorama
My crypto tokenized (NFT Showroom) Gallery
Take a look at my DTube Channel
Check out my DSound Channel
Live Music playlist
VJing playlist