Hello friends! Today I am going to share with you my favorite sweet potato salad recipe.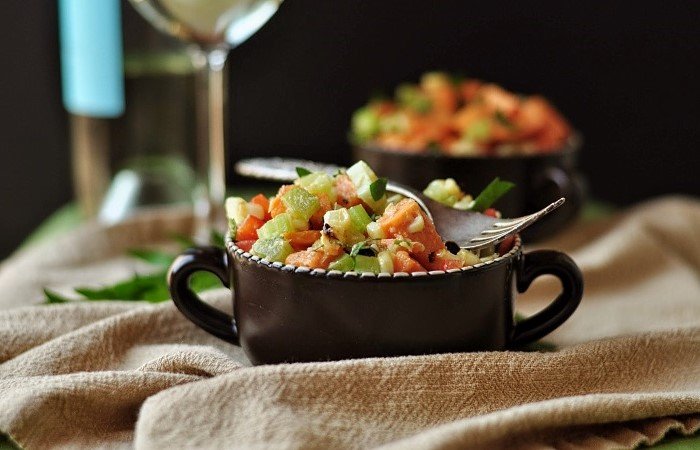 I charred the corn on a grill, but you don't have to. Grilled corn is undoubtedly the best form of corn, but my original vision for this salad was one with grilled sweet potatoes, too. That ended poorly–grilling sweet potatoes never goes well unless you slice the potatoes pretty thin, so they can cook all the way through before burning to a crisp. It's a delicate art.
I didn't have that kind of time or that kind of grill real estate, you know? I just boiled some diced sweet potatoes instead–and I'd hate to tell you to do that AND fire up the grill if it's not already sizzling away. So there's that.
Cook sweet potatoes and corn however you want, because the dressing is the most important part… So let's put it to work, shall we?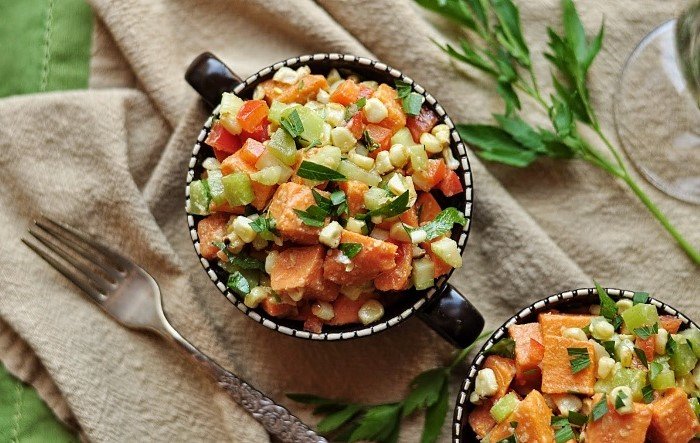 Sweet Potato Salad
For dressing
2 tablespoons yellow miso paste
3 tablespoons rice vinegar
1 teaspoon honey
1/4 cup minced shallot
1 garlic clove, minced
1 tablespoon Dijon mustard
Juice of 1/2 lemon
1/3 cup olive oil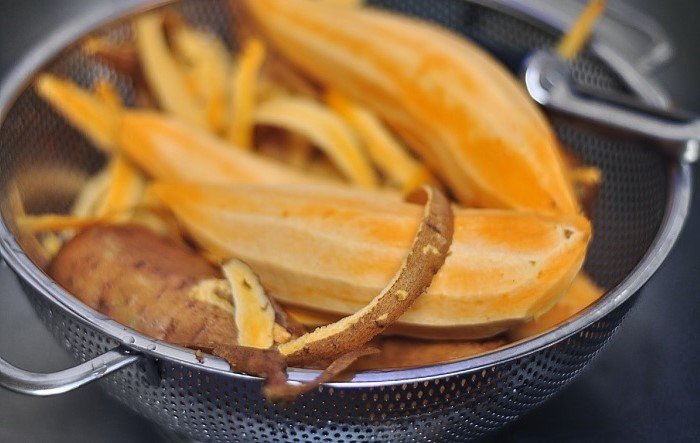 For salad
2 lbs sweet potatoes, peeled and cubed
2 ears corn
1 red bell pepper, diced fine
2 stalks celery, diced fine
1/2 cup chopped fresh parsley, plus more for sprinkling on top
Salt and pepper to taste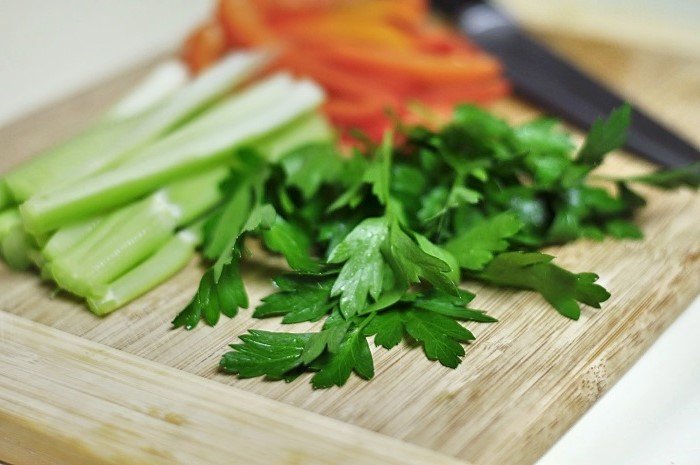 To make the dressing
Combine everything but the olive oil in a food processor or blender and process until smooth.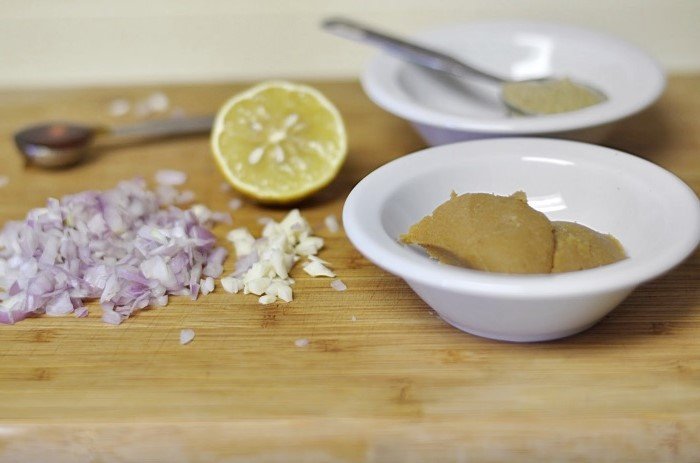 To make salad
Bring a large pot of water to a rolling boil and add sweet potato cubes. Cook until fork-tender (about 6-8 minutes). Drain in a colander and rinse with cool water--set aside to dry off.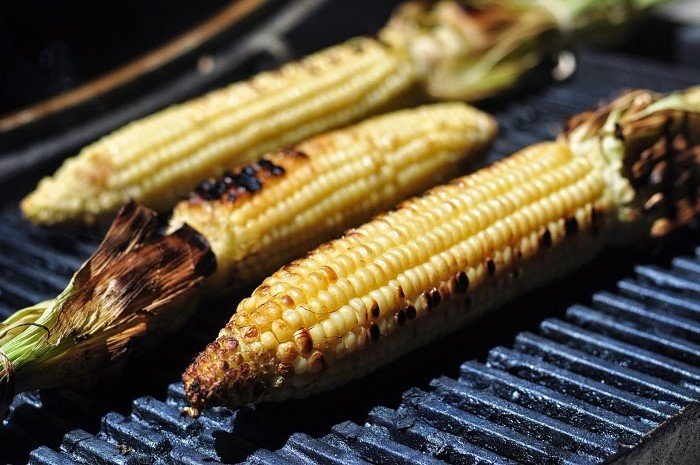 Meanwhile, cook the corn--I brushed mine with olive oil and cooked on a medium-hot grill, lid closed, for a few minutes per side until charred in spots and cooked through, about 15 minutes in total. If you don't feel like doing that, boiling it is just fine!
Use a sharp knife to cut the corn kernels away from the ears. Place in a bowl and add the sweet potatoes, red pepper, celery, and parsley. Add about 2/3 of the dressing, toss gently, and season to taste with salt and pepper--add more dressing if you'd like.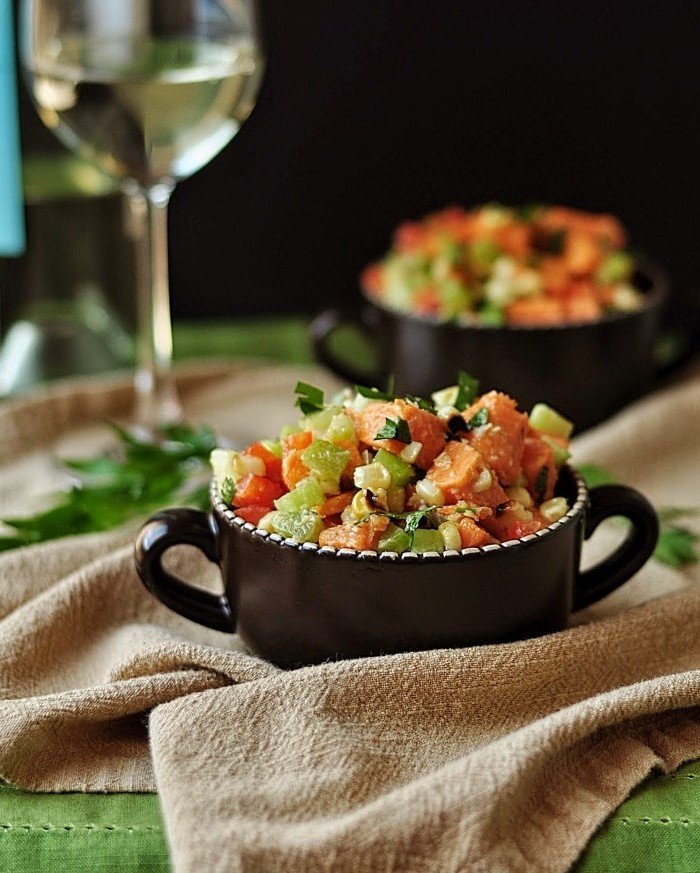 Serve sprinkled with additional parsley.