Why are we here?
It's a deep a question really and we all have our own answer to it and any given day, week, month or year, the answer to this question may change or morph depending on what is happening in our life and whether our general outlook on life in that moment is good, bad or indifferent.
I am very much a glass half full type of person and I will always try to take as much positive out of things as possible, both for myself and those around me. Why would one contemplate doing otherwise? For me having the good side out at all times fosters a happier more positive outlook and I have absolutely no doubt that positivity is infectious and so too is negativity or cynicism. So, whenever possible I try to see the good in things, in situations, in people. I promise you that in the long run it will work out better than the opposite where one looks for drama, problems, headaches. Sure enough they will be everywhere if you are looking for them and bringing that negative outlook around with you.
Now, don't get me wrong, I have had plenty of times when the stars aligned to bring me great pain, and I certainly was not smiling in these moments, and these moments will decorate everybody's life without fail. Loved ones will die, relationships will break down, jobs will be lost, dreams will be shattered, but what I am talking about are the things in the middle that are not too exciting and not too demoralising, if we can make these in between states more positive than negative, then it will be good for our physical and mental health, as well as those in our immediate and outer circles.
So, why are we here?
For me it is to do with people and relationships and I don't just mean partners, family, friends, I mean strangers too. We strike up long lasting and short lived relationships all of the time. What I try to do is give everybody the same respect and the same attention and time, whether it is my wife or kids or the person in the coffee shop serving me my coffee; whether it is the CEO of my company or Christine who cleans the office. On that note, if you work in an office, never just call the person who cleans The Cleaner - make the effort to talk to him or her and find out their name and where they are from, their interests.
For me these little interactions and the time and attention that I am willing to give to people is why I am here. I try to bring out the best in people by encouraging them and advising them - whether it is my sons, my nieces and nephews, my friends, my employees - taking the time to ask somebody "How are you?" is so important. Often the initial answer can be,
"I'm grand"
"All good"
"Not a bother"
"Great thanks"
"Not too bad"

"Ok"
Very seldom will someone say:
"Terrible"
"Awful"
"I'm not in a good place"
"Really bad"
You see people want to project that they are fine and maybe they don't want to bother you with their perceived baggage. So, I will ask a second time while looking them directly in the eyes:
"How are you?"
Then the layers of the onion start to get peeled back and they may open up and tell you what is really going on. The most important thing here is to listen actively, don't but in with "you should" or "I would" or "Did you try", just listen and when the opportunity arises you can advise, empathise or console depending on the situation. Maybe they are Ok or great or wonderful and happy days if that is the case, but it is always good to really check in with friends, family, colleagues and see what is really happening with them.
Am I a hypocrite?
I mean everything that I said above, but I must admit that when the shoe is on the other foot and someone asks if I am OK, I always say "Yes, I'm Great" or some variation even if I am carrying the weight of the world around on my back.
I'm a bit of a closed book and feel like I don't want to burden people with whatever the issue is, now to be fair, as I said above I am very much a glass half full kind of guy, but like everybody there are days where things are not all good - it could be work, health, family or any other myriad of things, but I rarely open up to anybody about it. Maybe it is the whole men are from Mars and women are from Venus as, I know women (at least the ones I know) are very open with their girlfriends, sisters, Mums etc, whereas I know plenty of men, myself included who tend to internalise a lot more and either try to deal with them alone or push them back down to be dealt with again another time.
So, although I am mindful of others and am a great listener and an even better secret keeper (if you say tell noone, then you can be guaranteed that I will tell absolutely nobody), when the shoe is on the other foot, I clam up and just say "everything is great". It is definitely a weakness of mine, but at least I am aware of it.
Why else are we here?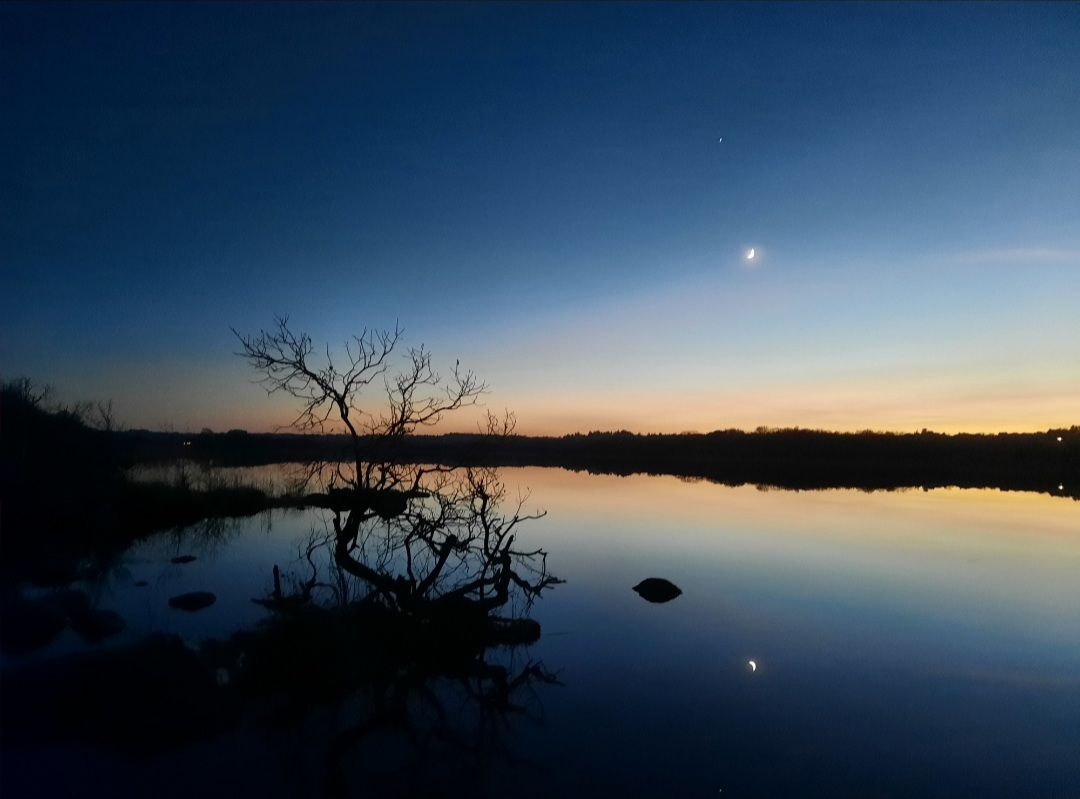 Well I suppose that this brings up the fundamental question that our forefathers and foremothers had over the expanse of humanity and that is how did we get here? That one is a real brain-teaser and let me begin by saying that I do believe in God and a higher presence or higher being than ourselves, but I am also a man of Science. I believe that there is room for the two to co-exist. Any physicist worth his salt will tell you that you came from the stars - the big bang.
One of the biggest head scratchers for me is this so called Big Bang theory, and let's remember that it is just a theory. This idea theorises that every star, galaxy, black hole, dark matter, dark energy, planet, comet, moon and asteroid was once compacted into an infinitely dense point smaller than the tip of a needle and from this point of singularity everything sprung. Ok, so I have a few questions right off the bat:
Where did the point come from - The first Law of Thermodynamics tells us that energy can be changed from one form to another, but it cannot be created or destroyed. So what created the point of infinite mass?
What created the vacuum or space that the point was allowed to expand into?
A galaxy is made up of billions of stars and it is said that there are more galaxies in the universe than grains of sands on earth That's a shit tonne of stars! and think about how big our sun is, which is classed as a pretty small star and you're telling me that all of these stars and the black holes were all able to squeeze into a point of infinite density? Pull the other one.
So, for me there has to be some higher power or deity at work.
Now to get back to the question of why we are here or how we are here. To step away from religion for a minute and the deity angle, It is one lucky lucky happenstance that whatever cosmic event happened 13 billion odd years ago resulted in all of the collisions of particles, annihilations, fusions, bonding etc that somehow after around 8 billion years at this very point in the universe at precisely the right distance from our nearest star enough debris coalesced to form our earth and moon and over many eons of time life evolved from micro organisms to aquatic beings to land based mammals and eventually humans.
Here we are all these years later writing posts on Hive, reading posts on Hive and contemplating our beginnings. If one could go back to universe day 0 and press go again, we would not be here and the chaos of existence would mean a completely different planet. A good analogy is to think of the lotto draw, do the same numbers come up every time? Now think about a lotto drum with between between 1078 to 1082 balls. Let me write down 10 to the power of 82 actually to give you a comprehension of the size of the number.
100000000000000000000000000000000000000000000000000000000000000000000000000000000000 balls in the drum
Why this number, well that is the number of atoms in the observable universe.
I will leave you with this final thought - "why are we here?" - to be human, to be kind, to be decent, to love, to be loved, to not be too much of an asshole to your fellow man or this wonderful planet that we all call home.
All images used here are my own.
Thanks as always for dropping by and reading what I have to say.
Peace Out