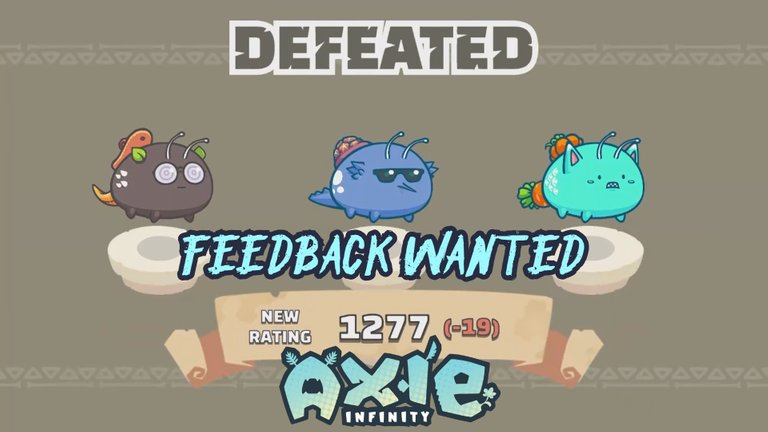 In this video I need FEEDBACK from the #AxieInfinity Community.
I tried completing my #DailyQuest and it turned out to be a total disaster! I played 5 Arena games before I call it quits and won only 1 of them. Sh*t.
I know I am a noob but damn, I need to change my tactics and what a better way to find out new ones than asking the Axie Community!
If you have some time please watch my video and tell me what I did wrong.