There was an upgrade to the Cryptobrewmaster game with referral rewards now being present and working.
These screenshots are from several days ago when I first noticed the new functionality.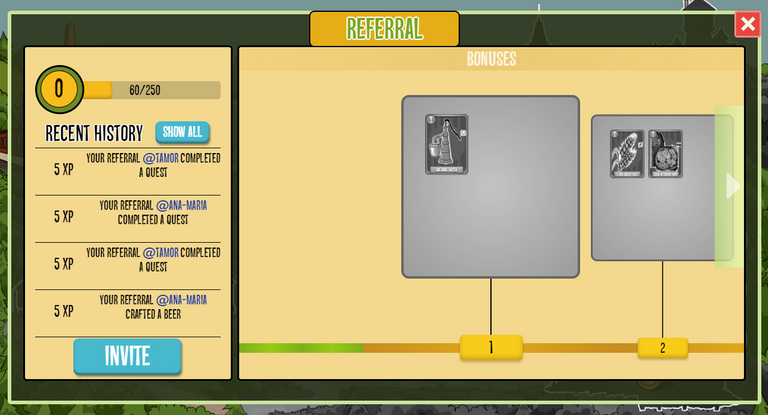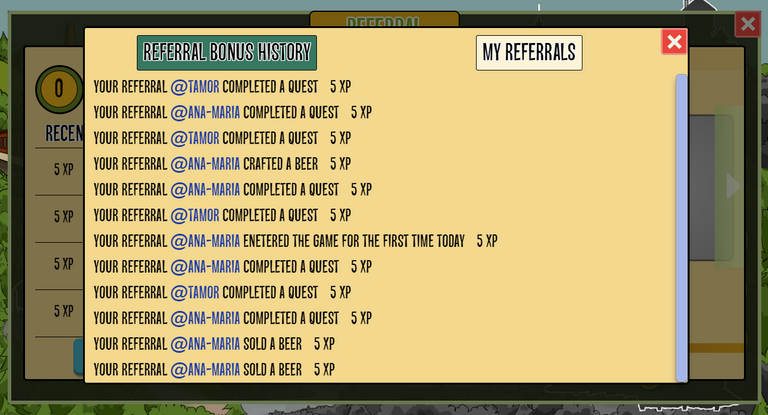 After another referral joined the game the XP has risen substantially. Great!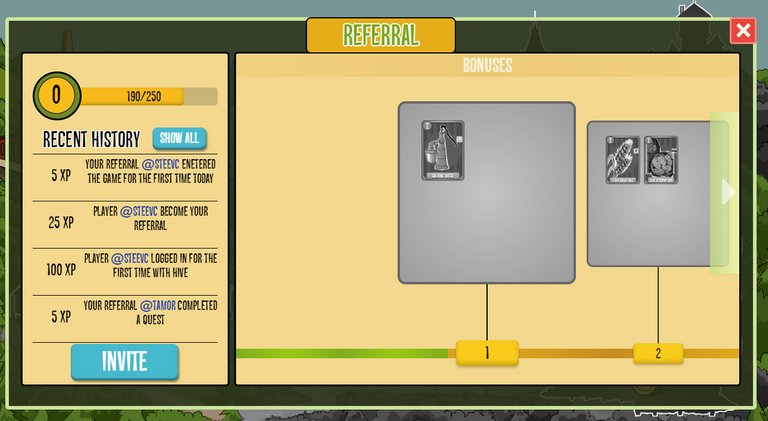 Thank you again, @steevc :)
---
Today, on Monday I can already claim the rewards for two levels.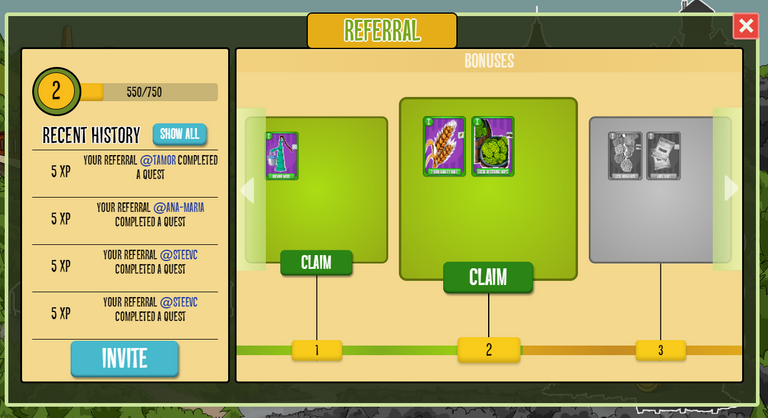 So, let's do it.
Level 1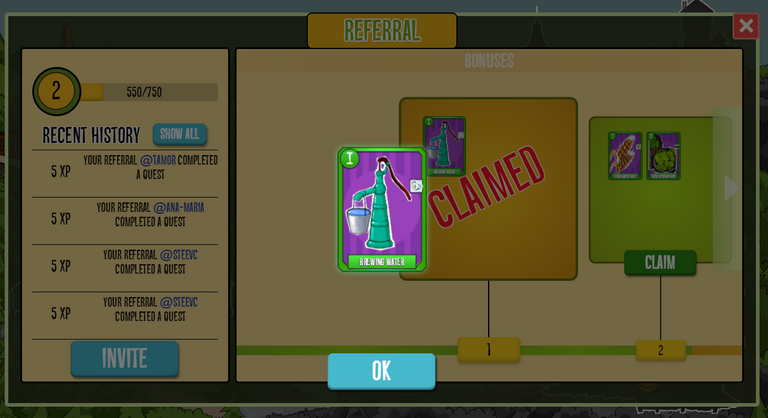 Level 2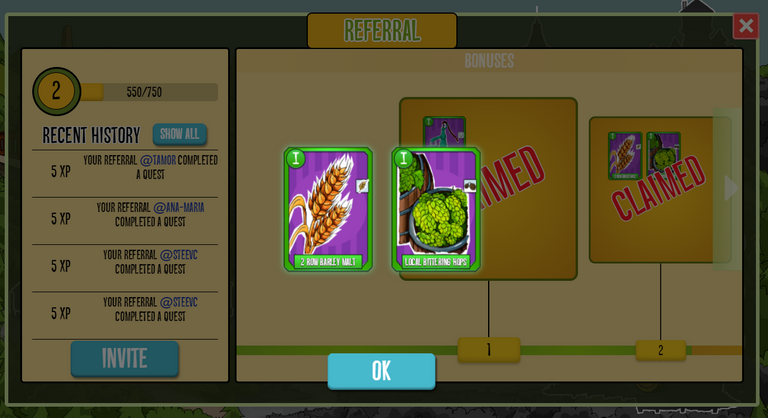 That's actually good since the daily tasks are not working. Now I can brew a beer ...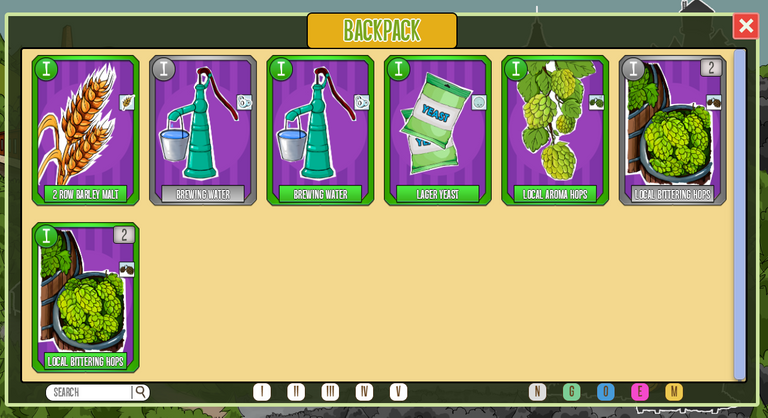 All green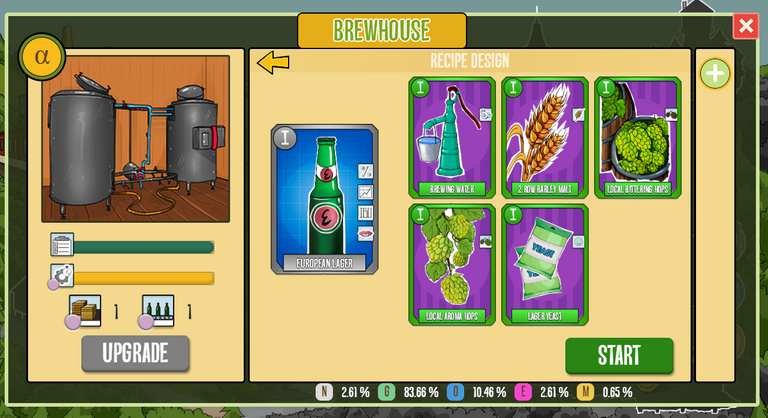 @cryptobrewmaster, what's the meaning of the green and yellow bars on the left which I maxed all the way to the right? They don't seem to make any difference. Yet?
---
Green and yellow bars all the way to the right.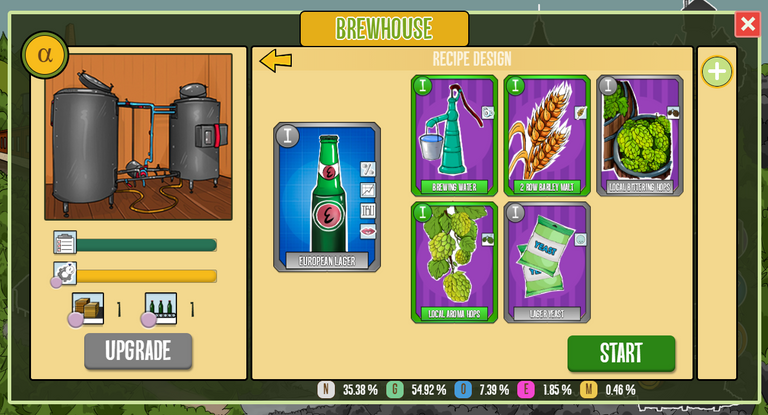 The result? Just a lager.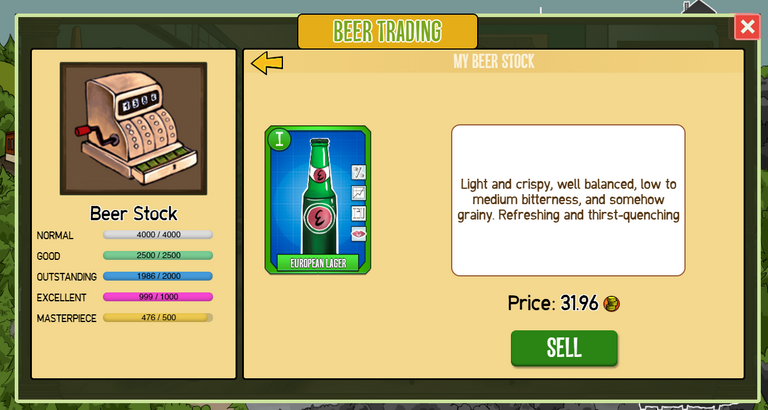 ---
14.08.2020 - Playing Games On Hive
06.08.2020 - Cryptobrewmaster - Fancy Some European Lager
29.07.2020 - Cryptobrewmaster - Buying Goods And Brewing With Three Green
20.07.2020 - Cryptobrewmaster - Brewing good beer
18.07.2020 - Cryptobrewmaster - Purchasing brewing supplies
11.07.2020 - Cryptobrewmaster - Brewing the beer
09.07.2020 - Cryptobrewmaster - Claiming and selling the beer
---
Better and better