Below are some of my favourite selections from the Atom Collector Website for "Music Monday". I really hope the music tunes below help to brighten your day, whatever country you live in...
Please Enjoy..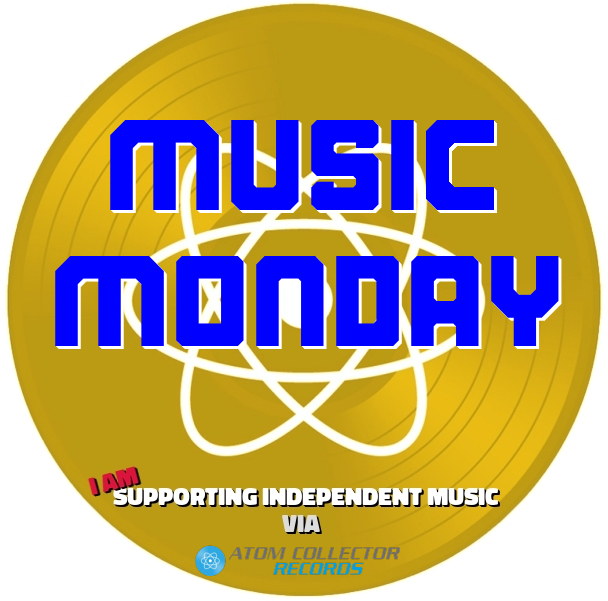 The following tracks are a selection of the fantastic independent musicians that use AtomCollectorRecords.com:
I wanted to finish a new EP for Spotify this year (still want to) and planned to
include two or three older tracks. I thought one of my first tracks called "Impact" would be a nice fit and so I started doing a new master for Spotify.
While I was at it, I started adding a few notes here and there and here we've got
the "Massive Mix" :-). Enjoy!
Riding The Waves III by Biting Point
An instrumental inspired by the sea.
Highly energetic and danceable, this song is truly a one of a kind experience.
An original instrumental song written, recorded, composed, arranged, edited, produced, mixed, mastered and performed by Trenton Lundy.


LYRICS
Instrumental
Through the Fog by Nickillus
Another somewhat freeform piece, with me just playing about with various vst's and seeing where things go. Started with a short piano phrase and went from there.
All midi work in the piano roll as usual.
Thanks for listening, if you do.
An ironic rock song about nowadays' political situation
This is the Great Void by Mysterioso
I decided to play around with a couple of synths, a bit of MIDI, a handmade BEW pedal and see what happened. This is the result.
In the process I taught myself a couple of new things about recording too.
I got to the end of the lyrics and realised I really ought to have rewritten the first verse but time was not on my side. So have at thee.
Guest vocals written and performed by Becca Allen.
Momento Mori by Operation Neptune Spear
Femme-poison [Wypernet and Lukowig] by Lukowig
Music and guitar: Wypernet soundcloud.com/laurent-toupet-930624560/tracks
Percussion, bass, synth, lyrics, vocal, mixing, mastering and illustration: Lukowig www.facebook.com/Lukowig/


LYRICS
Femme-poison
Ainsi je m'endors
contre les écailles de son corps
nacrées aux reflets d'or
bercé par la voix cristalline
de ma câline
et fatale créature marine :
ma femme-poison ma faille mon assassine.
Groggy je m'endors
contre les jambes poissonneuses
de mon empoisonneuse
car ce ne sont pas des lar-
-mes mais des dards
qui perlent de ses iris vertes :
du poison pour ma plus grande perte.
Ici je m'endors
en proie à une mort sûre
sous l'effet de ses morsures
car sa salive
tranchante et incisive
se diffuse dans mes veines :
du poison pour ma plus grande peine
du poison pour ma plus grande perte
du poison... du poison... du poison...
"Purple Heron" is the name and the story of my band that I had in the nineties.


LYRICS
I am sitting on my chair
And the sun is shining down.
All around me it is quiet.
Well, my wife has gone downtown.
I should brew a cuppa up,
Take my guitar and do some playing.
At least it's something that
I'll never have to regret.
Man, wouldn't it be phat?
Gosh darn it! Where is my plec?
Nightshifters by Dark Company
*** Work In Progress / Demo ***
Nightshifters by Dark Company
Album: Bad Habits
Lyrics by P. Greatorex.
Music by G. Davies/P. Greatorex.
Recorded, engineered and mixed at Wud Records Studio One, Exeter.
Copyright © 2008 Wud Records.
Copyright ℗ 2008 The Dark Brothers/Explicit Music.
Performers:
PJ Speed – vocals
Zak Black – guitars
Josh Reynes - keys
Maxx Damage - bass
Sven Stiglund - acoustic and electric drums
Fun facts:
The filthy dirty rhythm guitars are stratocasters tuned to DADGAD.
The lead guitar is the Ice Maiden, in standard tuning.
See also:
http://www.wudrecords.co.uk/artists/dark-company
http://www.wudrecords.co.uk/artists/dark-company/bad-habits
http://www.explicitmusic.co.uk/lyrics-information/dark-company/bad-habits/nightshifters
https://twitter.com/Dark_Company
https://www.facebook.com/Dark-Company-154909774522910/
https://twitter.com/WudRecords


LYRICS
NIGHTSHIFTERS
I saw the men that work the machines
That live under bridges that lead to your dreams
I saw the light that spills from the lamps
That light up the roadways at the end of the ramps
I saw the men with coveralls and tools
That toil away hours while rain fills the pools
I saw the dark that shadows their eyes
That see all the things that crawl, walk and fly
I have seen the dream machines
I have seen the dream machines
I have seen the dream machines
Machines that make your dreams
Machines to make your dreams
I saw the men with goggles and flares
That cut up the memories that say that you cared
I saw the dawn with its pearly light
But under the bridges there was no one in sight
I have seen the dream machines
I have seen the dream machines
I have seen the dream machines
Machines that make your dreams
Machines to make your dreams
I have seen the dream machines
I have seen the dream machines
I have seen the dream machines
Machines that make your dreams
Machines to make your dreams
---