My TOP 10 favourite tracks by the talented musicians and singers on the "Atom Collector Records" Website are showcased below for your listening enjoyment. This is my "Thursday Selection" promotion for independent music artists.
Please listen to as many as you have the time for...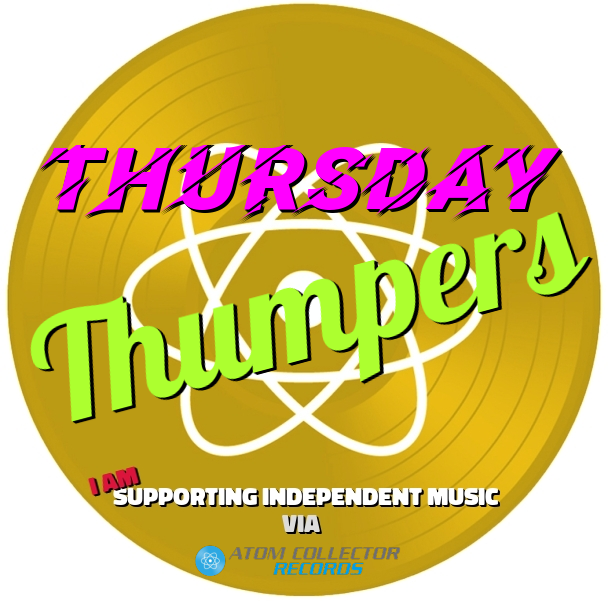 The following tracks are a selection of the fantastic independent musicians that use AtomCollectorRecords.com:
Nyertun - African Dream by @beats4change
African-inspired midi-composition from 2000
I`m broken by Lukowig
Lyrics, music, vocal and illustration: Lukowig Facebook:
https://www.facebook.com/Lukowig
Twitter:
https://twitter.com/Lukowig
I'm very grateful to Amanda Sanderson for overseeing the English translation of the lyrics and my English pronunciation.


LYRICS
I'm broken
Down again...
A clock in my head
Tick tock
Knock and knock
Death is behind my door.
My head is broken...
I'm broken!
Low again...
Need some help
I try to speak, to shout
No sound comes out of my mouth.
My voice is broken...
I'm broken!
Out again!
My body is inert
I'm sinking into the ground
I bury myself alive ...
My legs are broken...
I'm broken!
Crawling crawling crawling to nowhere
Crawling crawling crawling again and again
Crawling crawling crawling with my pains
Crawling crawling crawling this road never ends...
Alone again...
No beat inside me...
I try to kiss, to love...
Emptiness is around me...
My heart is broken...
I'm broken!
My being is broken...
I'm broken!
My soul is broken...
I'm broken!
Springfield High - Causin` Effect by JibbaTheGent
A Conflux track
Music by Deggsy @nakedverse
Lyrics - Vocals By Alison
Shields (Virtualex Arpin Electro Mix) by @virtualex-steem/
My entry for the Image-Line / Jayce Lewis Remix contest 😀
Eyes Like Walls by Mysterioso
Visiting themes of loss, resignation and out-of-body experiences.
A slow jazzy duet between a man and a woman about life
Instrumental
Deep Space by Gerontius
---
Find more independent music and earn crypto listening on