Hello, Splinter friends, lovers of the best crypto game!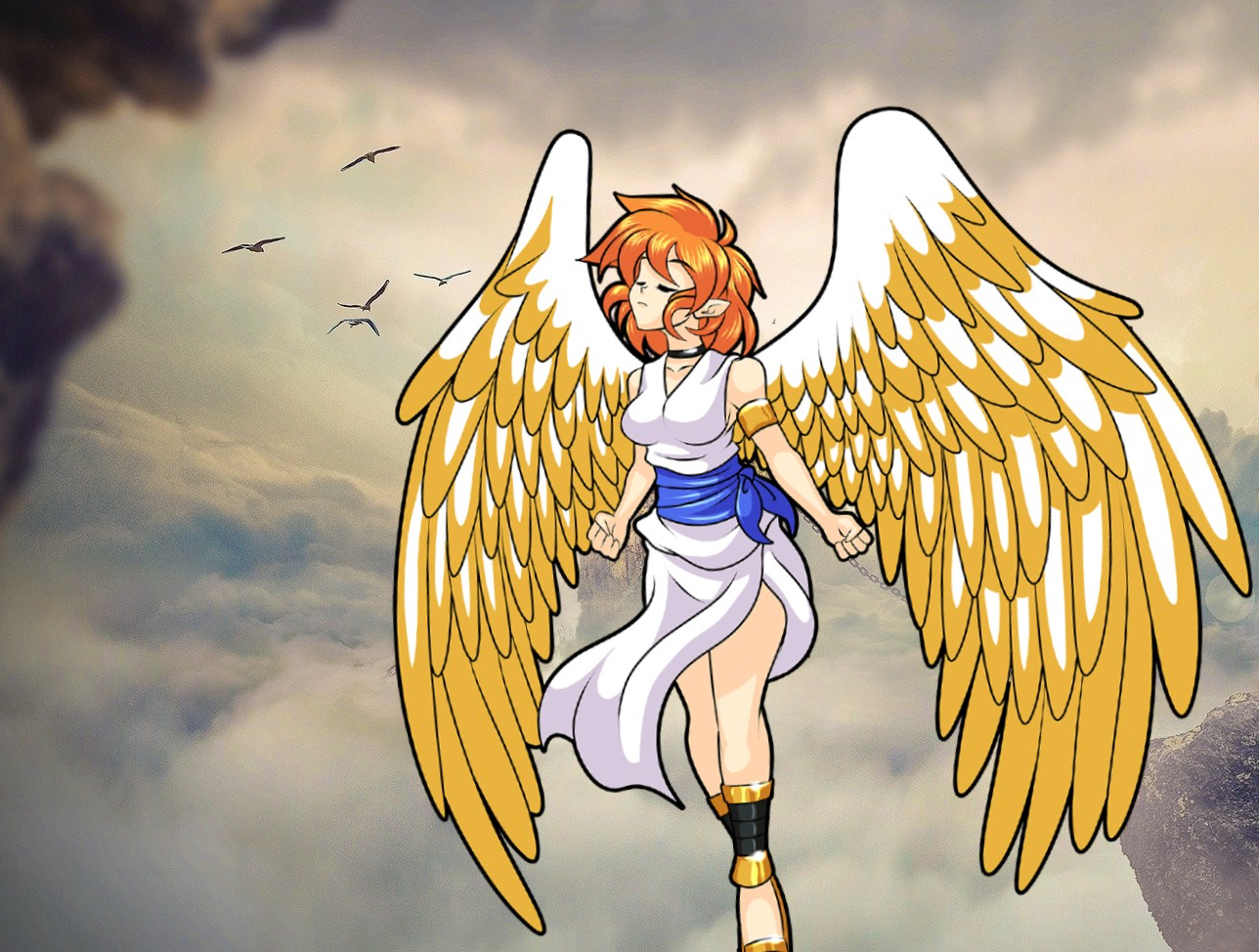 I am come back with what I like the most:

Battles and Strategies!
Today I bring a strategy that I wanted to show for a long time and I think it's great, it's using the Angel of Light card in the first position as if it were a Tank.
At first, it seems like a risky idea, as he has no attack, and it also seems more harmless than a Lord Arianthus for example with his Thorns, Shield and Magic Reflect.
It is somewhat vulnerable to magic, but it can be used in this way very successfully on several occasions, especially when there is no magic attack involved.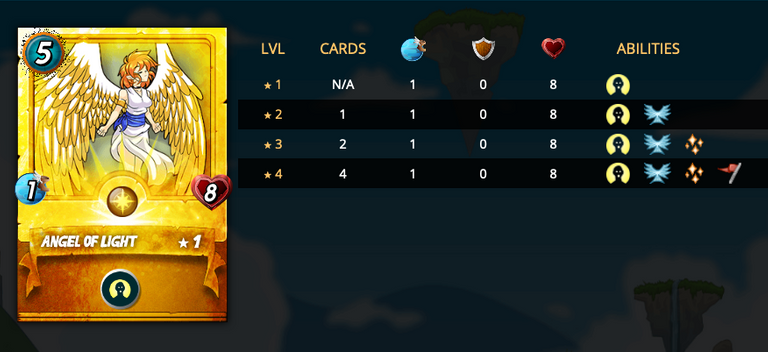 To start he has Flying (25% chance to evade blows and arrows) which makes it not always easy to hit him,

Second, he has Heal Tank, and as he is in the first position he can heal himself.
He also helps all his teammates with Insipre, giving + 1 hit for melee attacks to everyone.
Okay, if he is the first to die he won't be able to resurrect, but if he survives long enough he can still use this amazing skill.
Click on the image to watch the fight: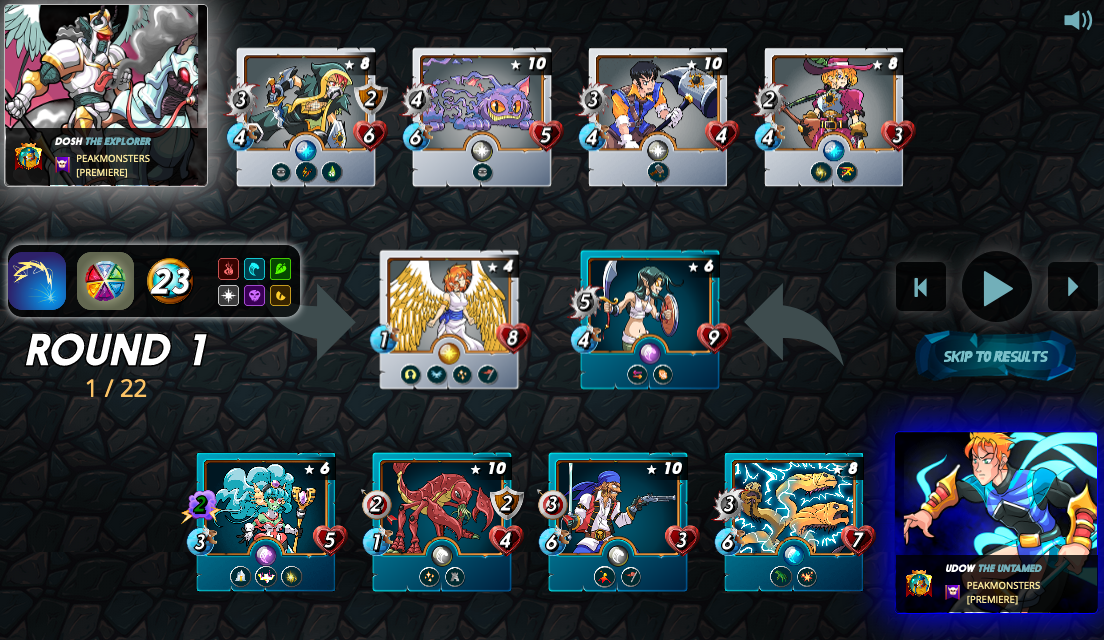 In this first combat, it is possible to see Angel's ability to dodge blows on many occasions, which was decisive so that he was not eliminated prematurely, and so my Sneak Attack cards were able to do their job efficiently.

Click on the image to watch the fight: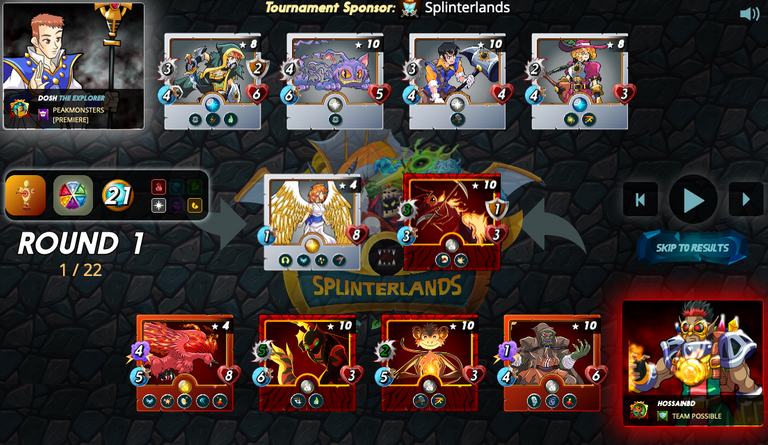 In this second example in a Diamond League tournament, the Angel was able to survive the magical attack of the devastating Elemental Phoenix.

And then, with a little luck so that I could eliminate Phoenix quickly, the fight was no longer so difficult.
Click on the image to watch the fight: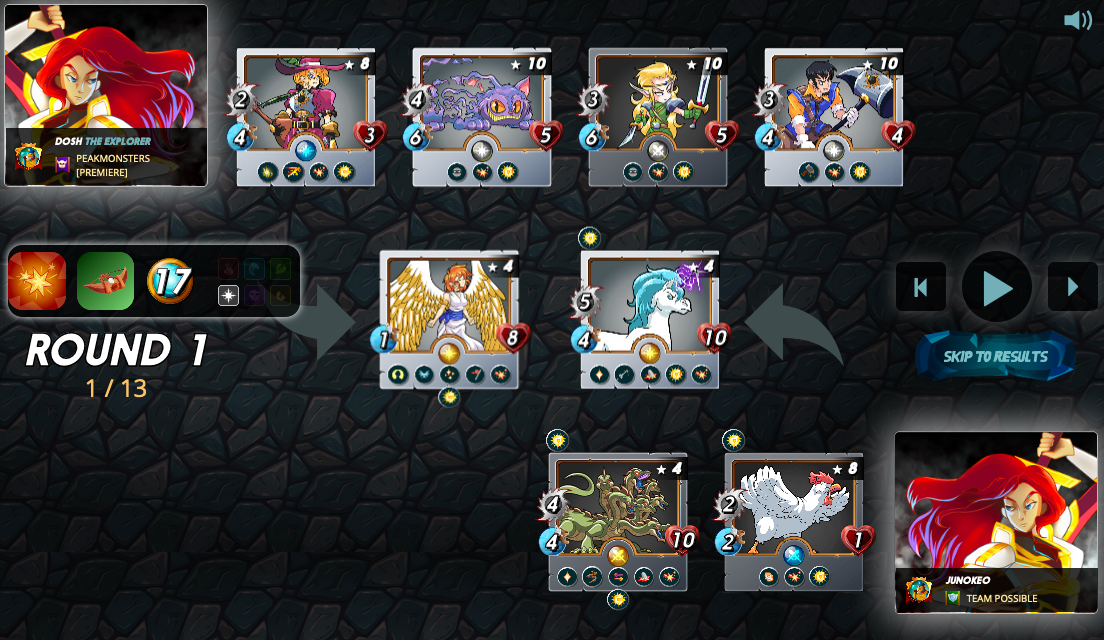 And in this last battle, against the strong Sacred Unicorn and Hydra cards, we can clearly see how the Inspire skill helps, since my 2 Sneak cards, had their damage increased.

A Feral Spirit with an impressive + 5 damage was able to eliminate Hydra quickly with a well-aimed blow to shorten the strife.
Well, that's it for today, I hope you enjoyed it, that it was useful, and that you can eventually use this elegant strategy that can be very efficient.
See you soon here with more interesting strategies or on the battlefield at Splinterlands!


Follow me on Twitter
Join the fun now: Sign up here.

---

Images: PixBay & @splinterlands

---

---