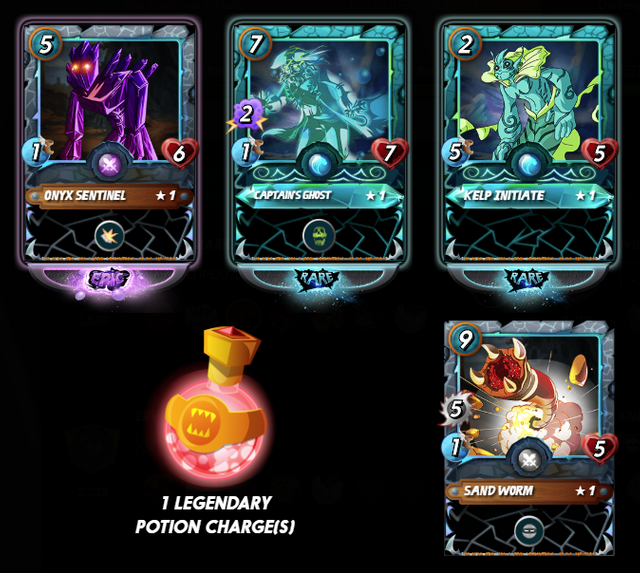 ---
First quest in the new season completed. It was Fire splinter again, my strongest deck. I was able to end it in six matches and am halfway up to the Diamond III league.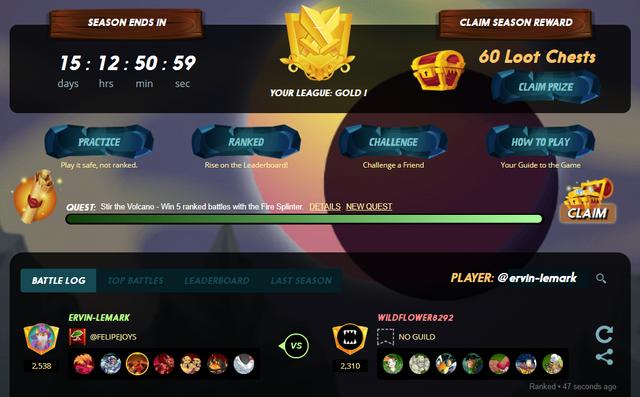 ---
Rewards
13 chests, four cards of a new breed. I wll use the image for the cover...
Again, @peakmonsters doesn't know about them yet.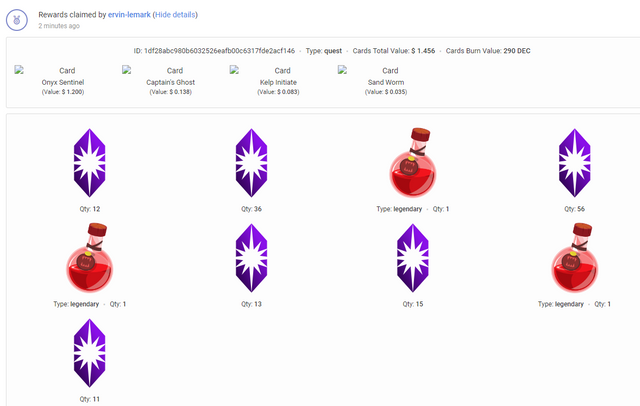 ---
New Epic
One of these new cards is epic.
Onyx Sentinel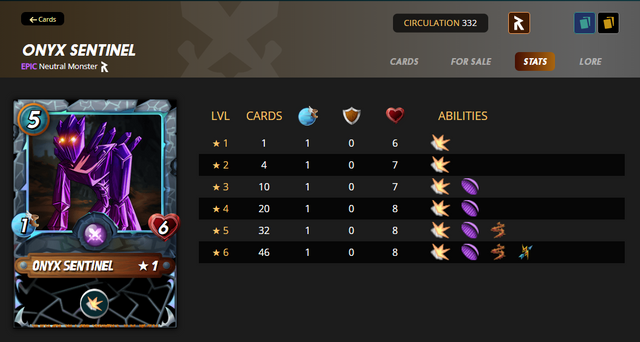 Only 332 of these exist currently. Do you want it?
---
Next?
A quest with the Dragon splinter. Tomorrow.
---
Better and better