It is a rare occasion to write a #splinterlands report.
Why? Because I don't play it much these days.
I mostly play Rising Star, Holy Bread and Cryptobrewmaster. Strange? I don't think so.
Anyways, I easily finished a quest with the Dragon splinter and played another match to reacj the Champion III league.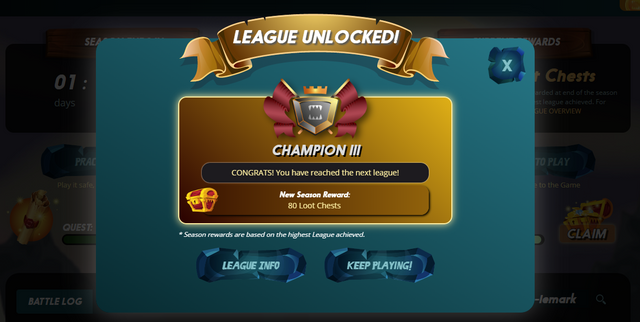 Now, with the help of the Quest potion, I'll open the loot chests.
---
Rewards
21 chests. What do they hide?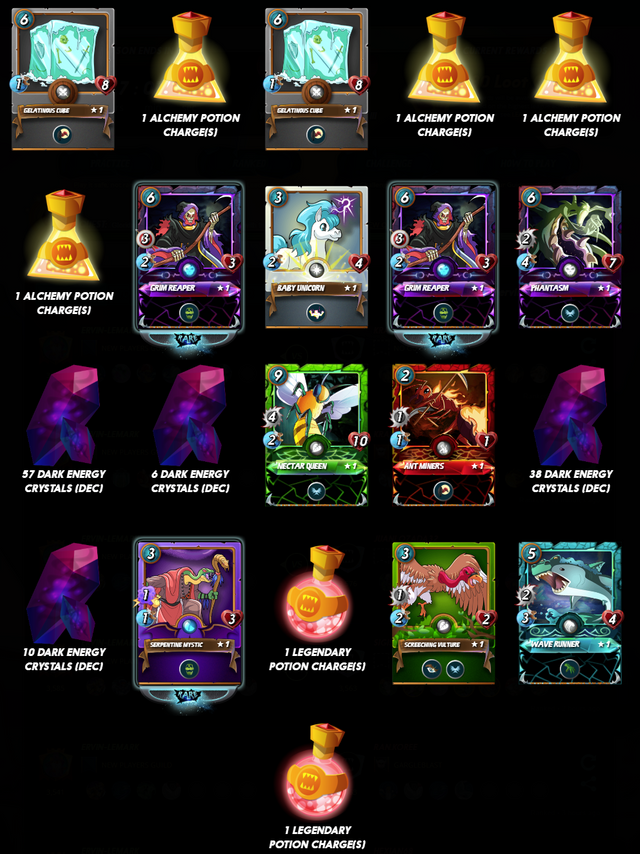 11 cards, three of them rare.
Which brings me to ...
---
What to do with the alchemy and legendary potions?
Since they no longer have the effect on the rewards cards and considering I won't be buying any pack soon... can I sell them?
---
Upgrades
OK, are there any upgrades?
None. Grim Reaper was the closest.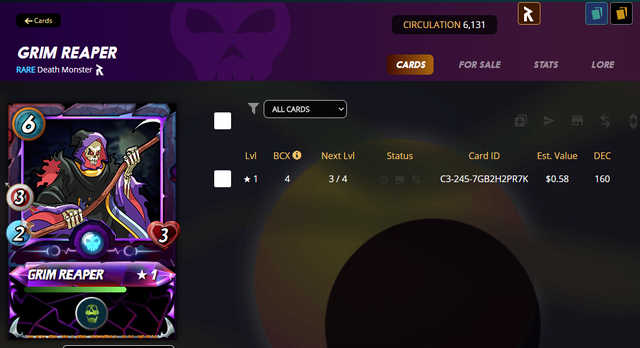 ---
End of the season
One day and seventeen hours to go. I might play another quest with Fire splinter tomorrow night.
In the meantime ...
Good luck, everybody!
---
Better and better