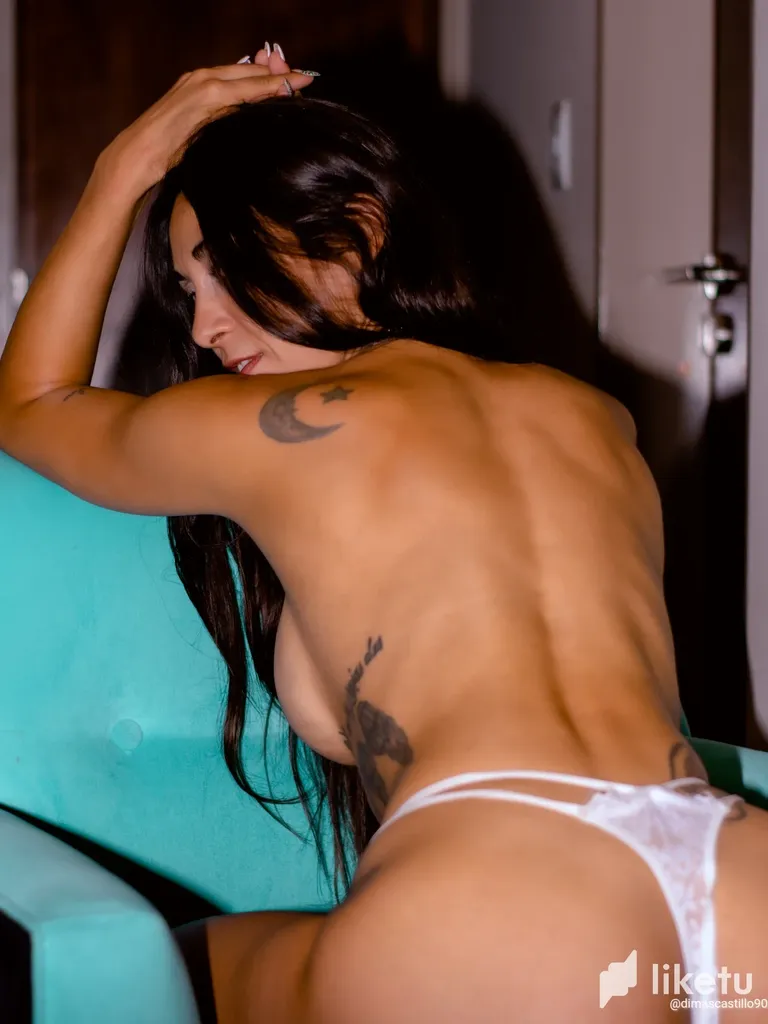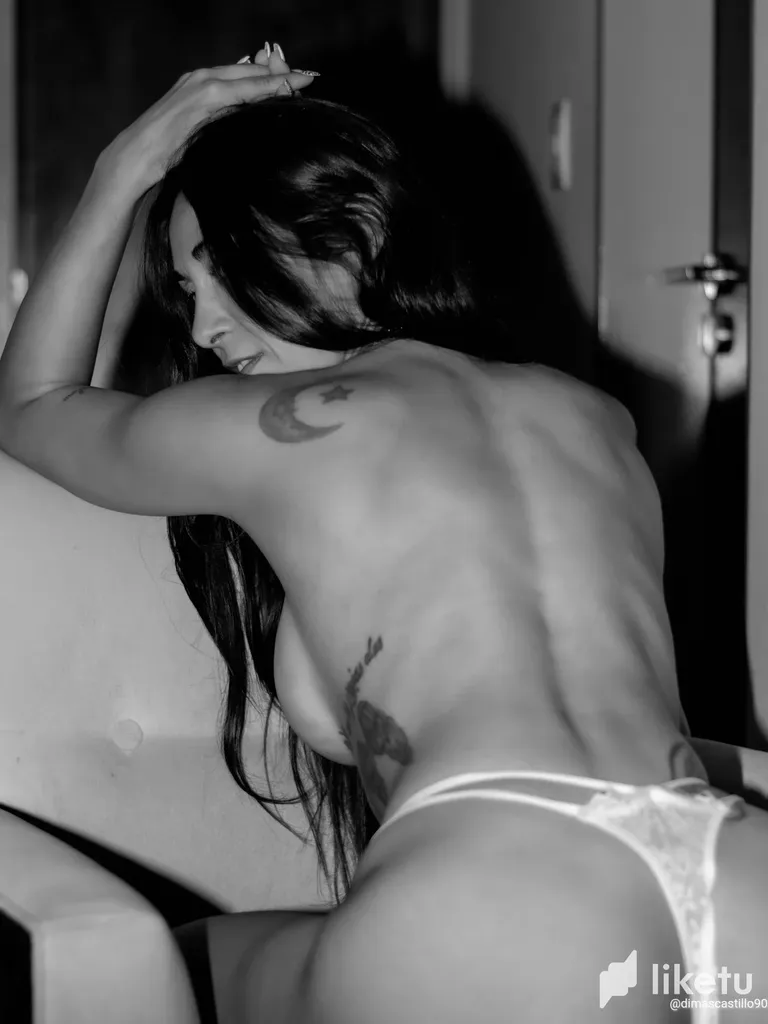 Boudoir photography is for lack of a better term a style or type of photography that is responsible for portraying the intimate and sensuality of the person... It is usually practiced more on female models than on men, however it is not a limitation at all or a condition.
The term Boudoir comes from France and means boudoir. This was a space or a room where women who were part of the aristocracy 3 centuries ago met and held private conversations while they embellished each other.
Today I want to tell you about this photographic genre that has been very popular in recent times... If you didn't know about Boudoir photography now you can have an idea of what it is all about.
La fotografía Boudoir es a falta de un mejor término un estilo o tipo de fotografía que se encarga de retratar lo íntimo y la sensualidad de la persona... Generalmente se suele practicar más en modelos mujeres que en hombres, sin embargo no es una limitante en absoluto ni una condición.
El término Boudoir viene de Francia y quiere decir tocador. Éste era un espacio o una habitación donde las mujeres que formaban parte de la aristocracia hace 3 siglos pasados se reunían y mantenían conversaciones privadas mientras entre ellas se embellecian.
Hoy quiero hablarles sobre este género fotográfico que viene siendo muy populares en estos últimos tiempos... Si no conocías sobre la fotografía Boudoir ahora puedes tener una idea de lo que se trata.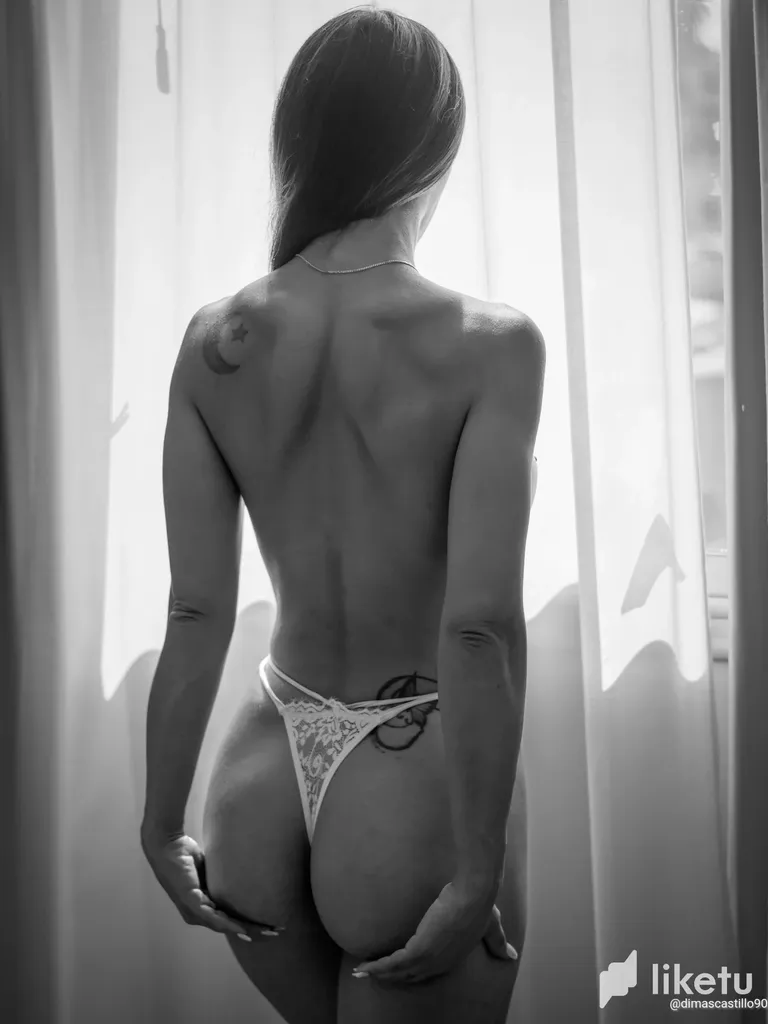 This is a very controversial genre and can cause controversy, aspects that could also be relative for those who interpret the images and sessions of this type. Personally, I believe that beyond focusing on the sexual, which has nothing to do with boudoir, it is about sensuality and capturing feminine beauty from the natural.
Éste es un género muy controversial y puede llegar a causar polémica, aspectos que pudieran ademas ser relativos para quien interpreta las imágenes y las sesiones de este tipo. En lo personal considero que más allá de enfocarse en lo sexual que para nada tiene que ver con el boudoir, se trata de lo sensual y de capturar la belleza femenina desde lo natural.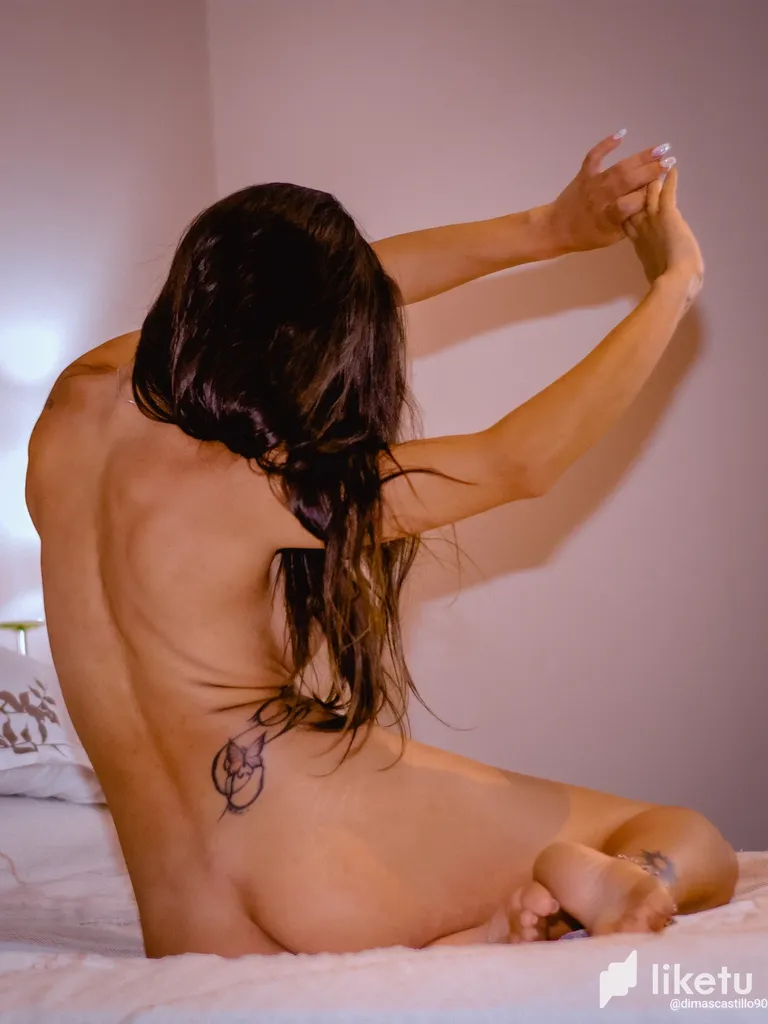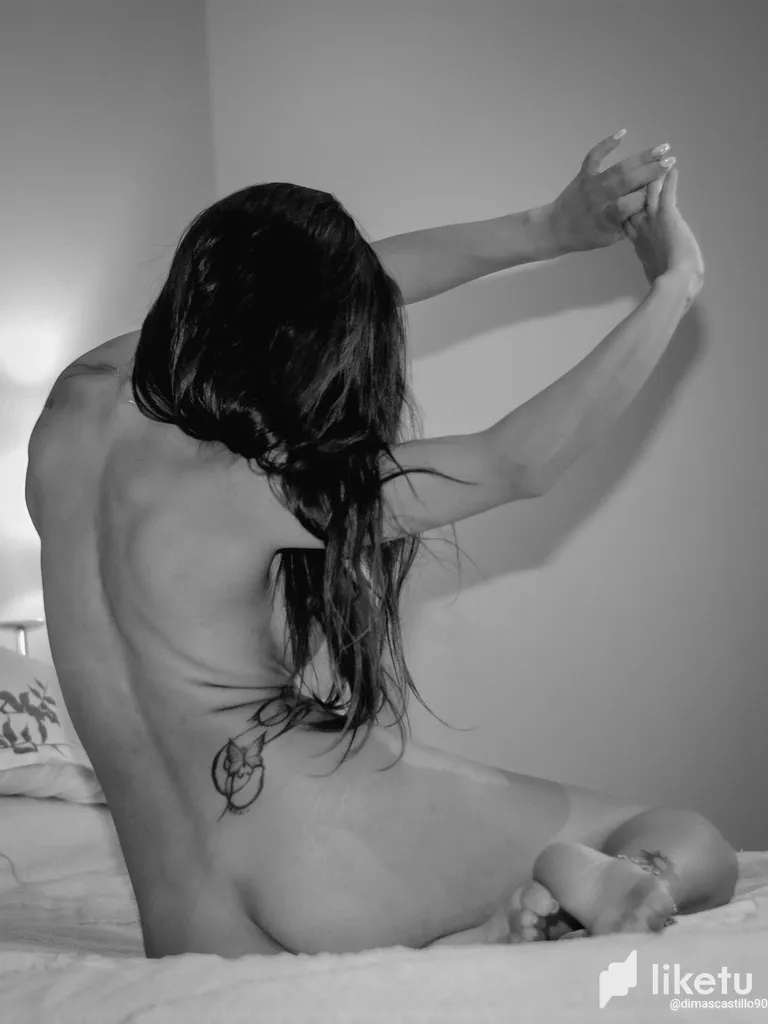 This type of sessions are usually done in rooms, as the name suggests in a boudoir or an intimate space, however any location can be accessible depending on what the model or photographer wants to express. The outfits that are usually used are lingerie although there are also nude photographs, as is the case of this session that
@rop1
and I did in the city of La Plata.
There is also a controversy between Boudoir photography and Glamour photography. They are two different genres since the Glamour seeks to express feminine beauty more from the aesthetic and from fashion. In this type of sessions you can see people with elegant dresses and very noticeable or perhaps exaggerated makeup, as it seeks to highlight the beauty from that point of view.
Este tipo de sesiones se hacen generalmente en habitaciones, cómo su nombre lo indica en un tocador o es un espacio íntimo, sin embargo cualquier locación puede ser accesible dependiendo de lo que la modelo o el fotógrafo quiera expresar. Los outfits que suelen usarse son lencerías aunque también existe fotografías de desnudos, como es el caso de ésta sesión que hicimos

@rop1

y yo en la ciudad de La Plata.
También existe una controversia entre la fotografía Boudoir y la fotografía Glamour. Son dos géneros diferentes ya que el Glamour busca expresar la belleza femenina más desde lo estético y desde la moda. En este tipo de sesiones se pueden ver personas con elegantes vestidos y con maquillajes muy notables o tal vez exagerados, pues busca resaltar la belleza desde ese punto de vista.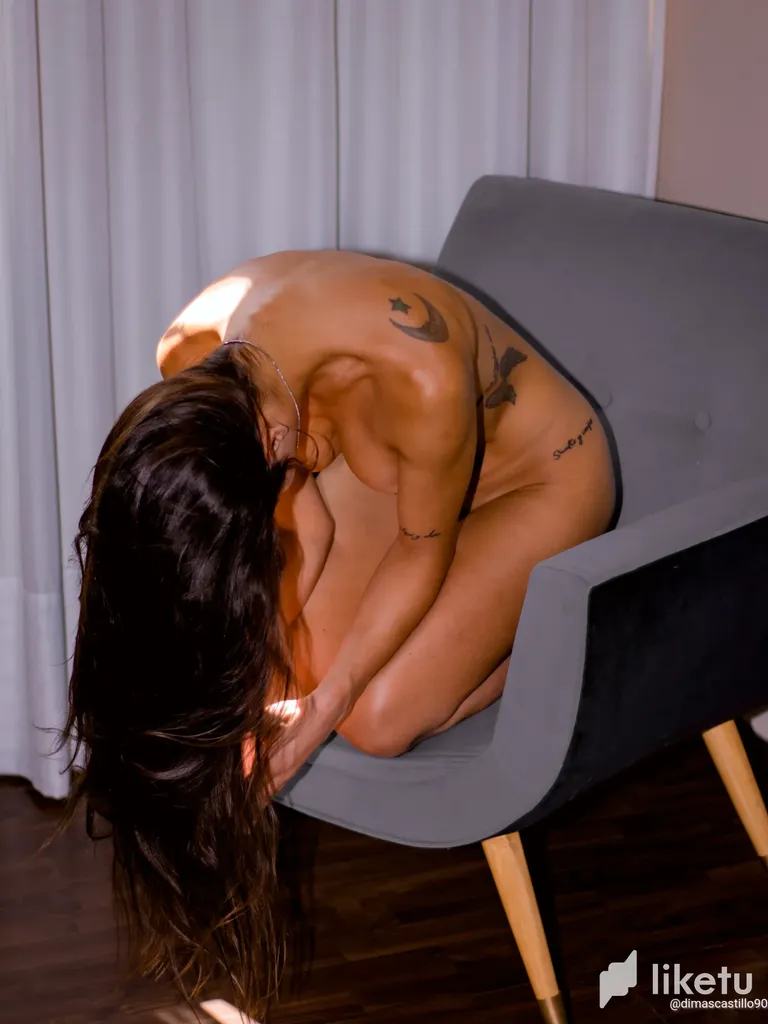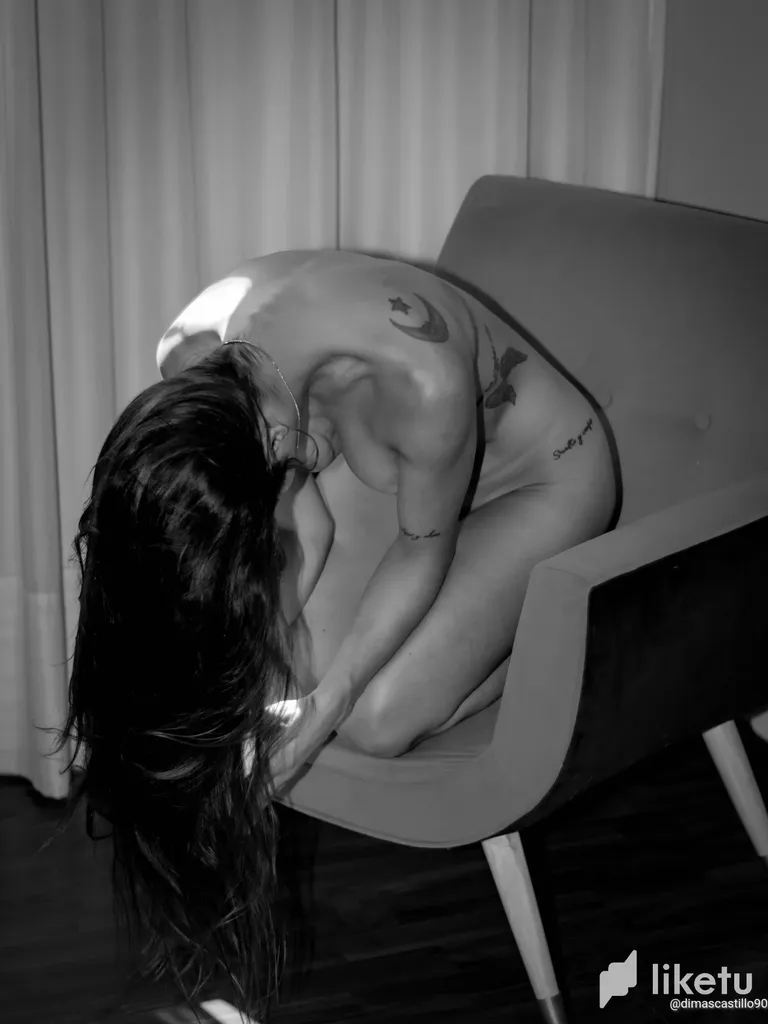 Boudoir photography seeks to express beauty without makeup or with very little use of it, usually the model does it with less exuberant clothes and in this case it seeks that the person portrayed creates a connection with her body and beauty has another kind of concept. In my case I like to create compositions where a lot of the body is handled and execute shots and approaches something particular or different (I always try to do it with everything 😅)
So, today I leave you this post about this kind of photographs, where you have to appreciate each image with a black and white variation. Grateful to
@rop1
for being part of this production and also to you who have arrived here and have appreciated this content. Have a great weekend ✨🍀
La fotografía Boudoir busca expresar la belleza sin maquillaje o con muy poco uso de este, usualmente quien modela lo hace con ropa menos exuberante y en este caso se busca que la persona retratada cree una conexión con su cuerpo y la belleza tenga otro tipo de concepto. En mi caso me gusta crear composiciones dónde se maneje mucho de lo corporal y ejecutar planos y enfoques algo particulares o diferentes (siempre trato de hacerlo con todo 😅)
Así que, hoy les dejo este post sobre este tipo de fotografías, dónde además tienen para apreciar cada imágen con una variación en blanco y negro. Agradecido con

@rop1

por haber sido parte de ésta producción y también con ustedes quiénes hayan llegada hasta acá y hayan apreciado este contenido. Que tengan un excelente fin de semana ✨🍀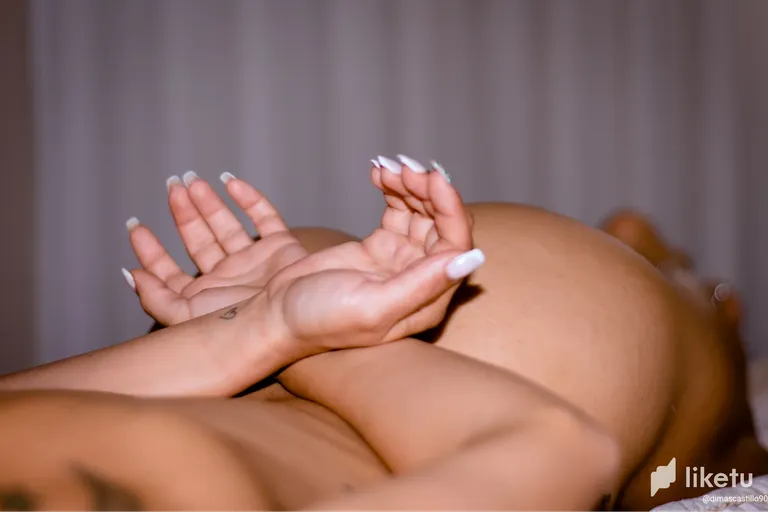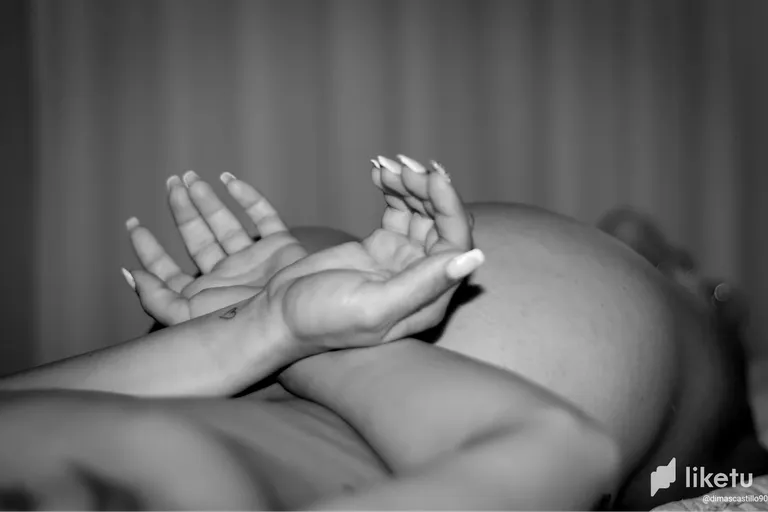 All the photos and texts in this post are my authorship.
(Todas las fotos y textos presentes en éste post son de mi autoría.)


Camera: Nikon D3400 | Lens: YONGNUO YN 50mm f/1.8
Cámara: Nikon D3400 | Lente: YONGNUO YN 50mm f/1.8

Bibliographic sources used for reference.
Fuentes bibliográficas utilizadas cómo referencia.

It's a community that seeks to incorporate photographers from different parts of the world in order to share quality content for the #Hive community of both professional and amateur users, because there are no limits in this sense regardless of whether you are a professional or not, as well as if you use a professional camera or even a smartphone.
We emphasize not only to share our best photographic works, but to learn from each other that informative data about photography, such as its history and evolution, reviews and techniques of renowned photographers, technical aspects in the language of photographic composition and other items.

Es una comunidad que busca incorporar fotógrafos de distintas partes del mundo con la finalidad de que puedan compartir contenido de calidad para la comunidad de #Hive tanto de usuarios profesionales y aficionados, porque no existe limitantes en éste sentido independientemente sí eres profesional o no, como también si utilizas una cámara fotográfica profesional o incluso un smartphone.
Hacemos hincapié en no solo compartir nuestros mejores trabajos fotográficos, sino de aprender entre todos de esa data informativa sobre la fotografía, como su historia y evolución, reseñas y técnicas de reconocidos fotógrafos, aspectos técnicos en el lenguaje de la composición fotográfica y entre otros ítems.

Hive Power Delegation
If you want to support our community you can do so by subscribing, sharing your content with us and through the Hive Power (HP) Delegation.
Si quieres apoyar nuestra comunidad puedes hacerlo suscribiendote, compartiendo tu contenido con nosotros y por medio de Delegación de Hive Power (HP)
Any amount of Hive Power (HP) you can delegate is a great help. These delegations will serve us for post cures to authors in our community and beyond, as well as help us grow a lot.
Cualquier cantidad de Hive Power (HP) que puedas delegar es de gran ayuda. Éstas delegaciones nos servirán para curaciones de post a los autores en nuestra comunidad y fuera de ella, así como también nos ayudará mucho a crecer.

---
For the best experience view this post on Liketu