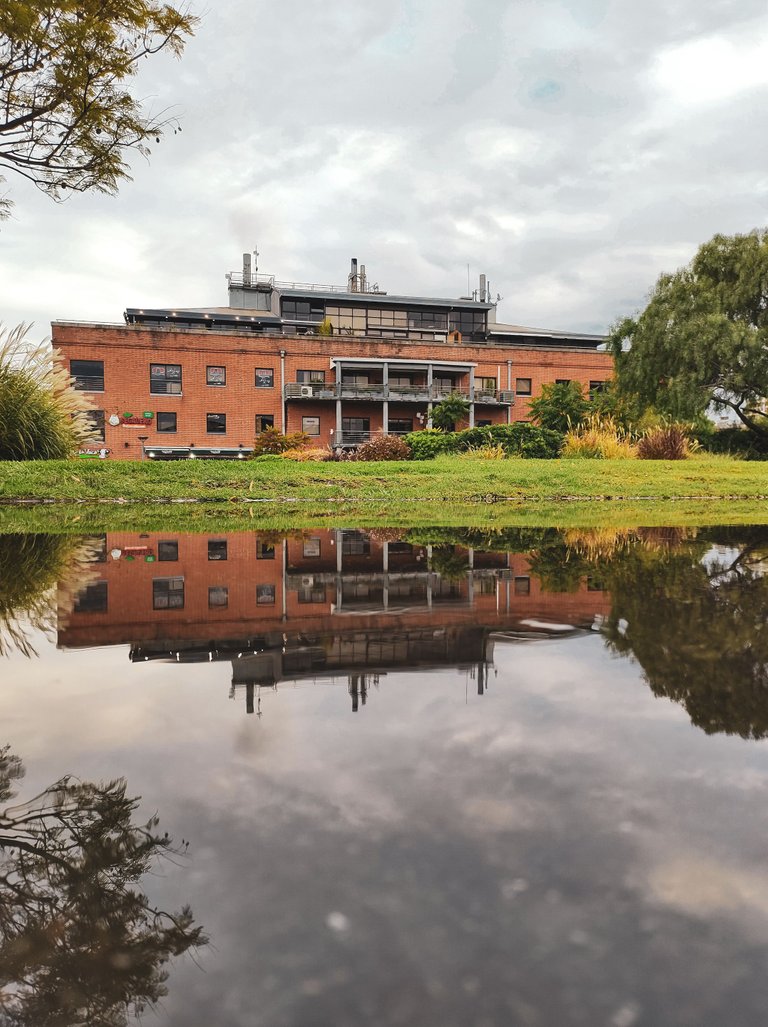 Photography with reflections is one of the styles that I particularly find very interesting, if I always look for my photos to have something interesting, attractive or different, this is one of the things I like to do and that way I achieve results a little different from the common photography.
Today I share with you some photos I took in the neighborhood of Puerto Madero and the interesting thing about this is that among all the shots I took only one was in a different place in this neighborhood, that is... All but one were taken standing in the same spot but looking in different directions.
La fotografía con reflejos es uno de los estilos que particularmente me parecen muy interesantes, si siempre busco que mis fotos tengan algo interesante, atractivo o diferente, esta es una de las cosas que más me gusta hacer y de esa manera logro resultados un poco distintos a la fotografía común.
Hoy comparto con ustedes algunas fotos que tomé por el barrio de Puerto Madero y lo interesante de esto es que entre todas las tomas que hice solo una fue en un lugar diferente de este barrio, es decir... Todas menos una fueron tomadas parado en un mismo punto pero mirando en diferentes direcciones.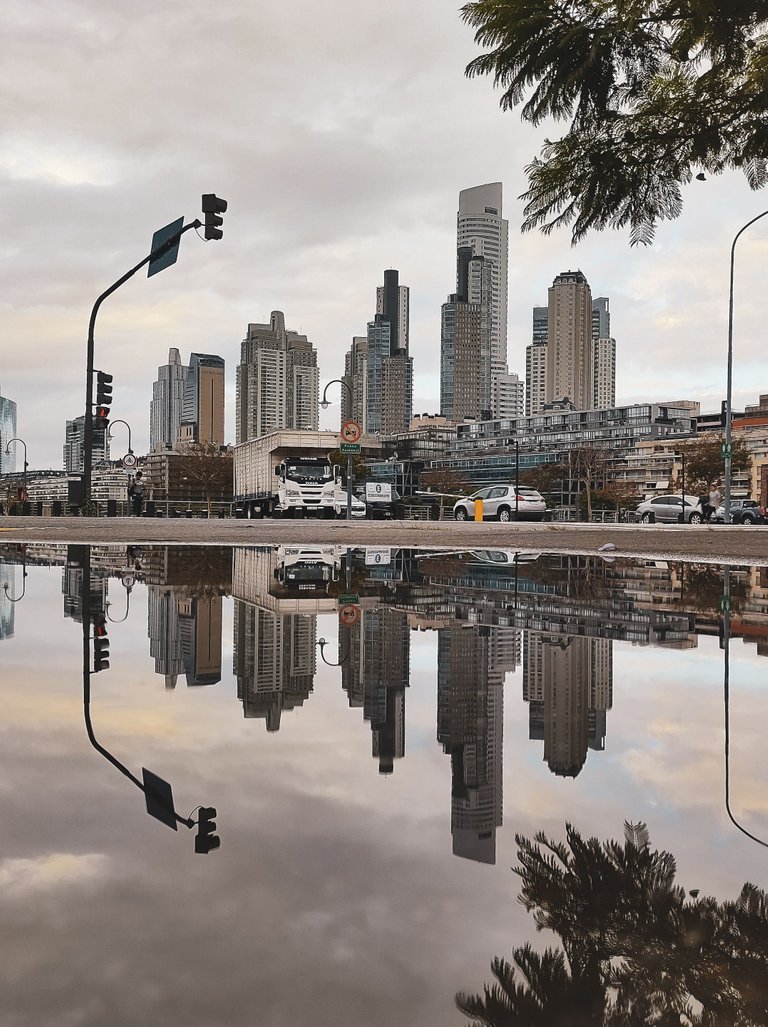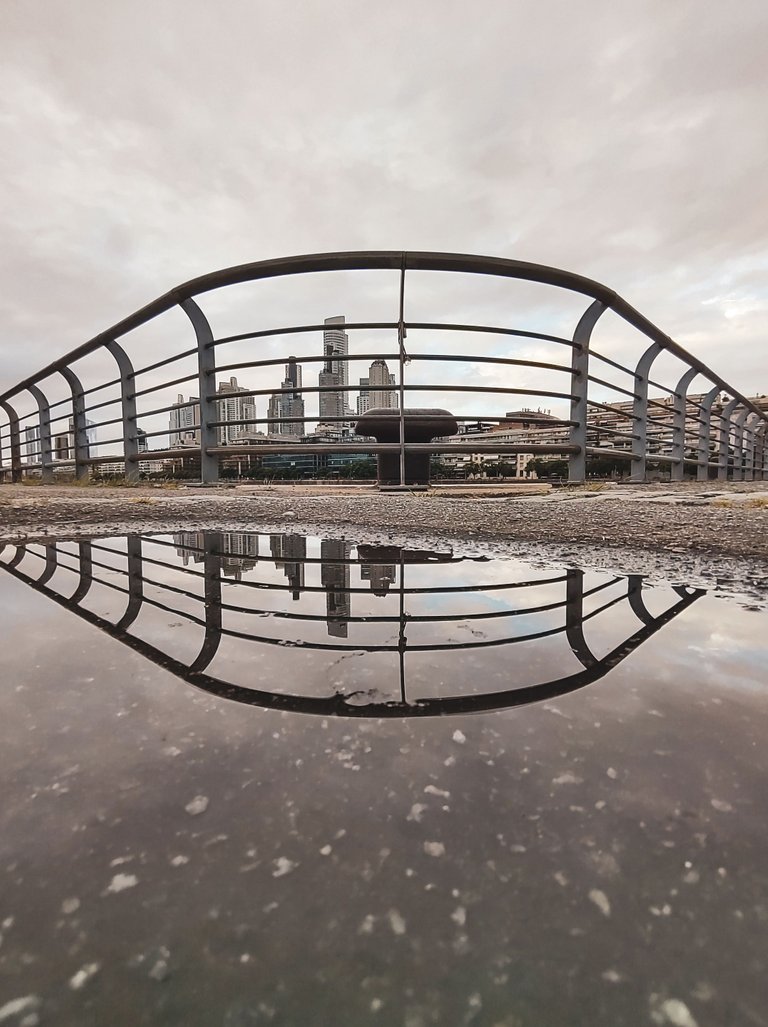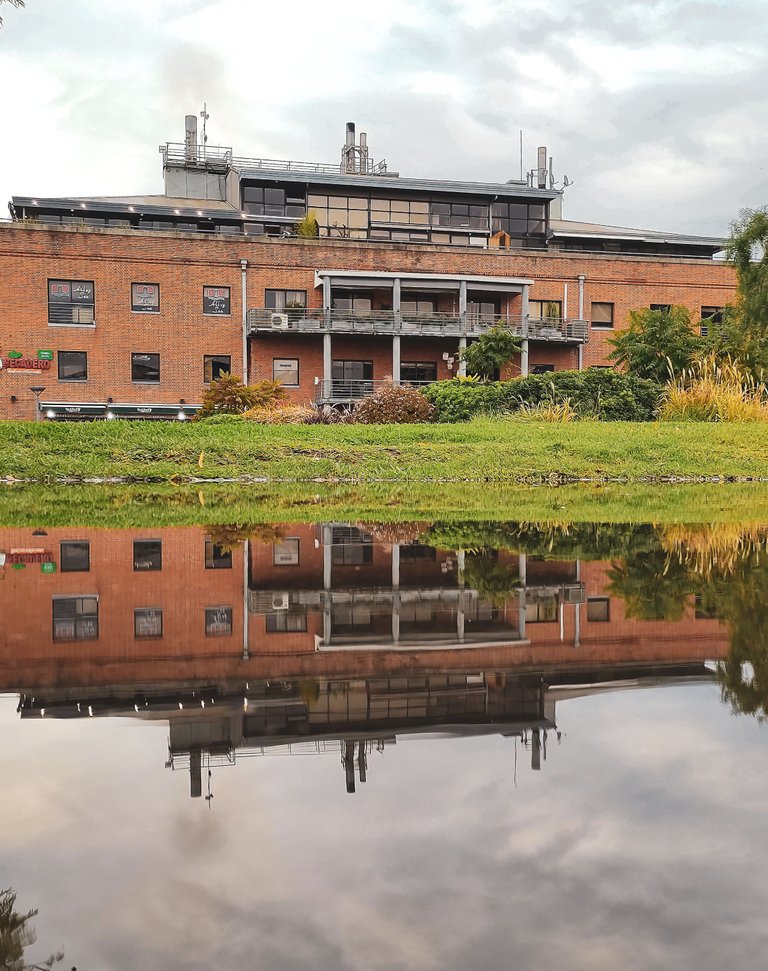 In these photos we have the colorful brick buildings of this locality where you can find commercial establishments very striking and characteristic of Puerto Madero, as well as I show you the large towers of businesses and companies, both photos reflected in a simple puddle at the same point.
On the other hand I show you another photo that I liked very much and this is the only one that I took in a different place to all, I found it interesting especially because it reflects the railing that surrounds the streets of the space of docks where the boats pass and gives a kind of symmetrical effect.
En estas fotos tenemos los coloridos edificios de ladrillos de esta localidad donde se encuentran establecimientos comerciales muy llamativos y característicos de Puerto Madero, así como también les muestro las grandes torres de negocios y empresas, ambas fotos reflejadas en un simple charco en un mismo punto.
Por otro lado les muestro otra foto que me gustó mucho y es ésta la única que tomé en un lugar diferente a todas, me pareció interesante en especial porque se refleja la baranda que rodea las calles del espacio de diques por dónde transitan las embarcaciones y le da una especie de efecto simétrico.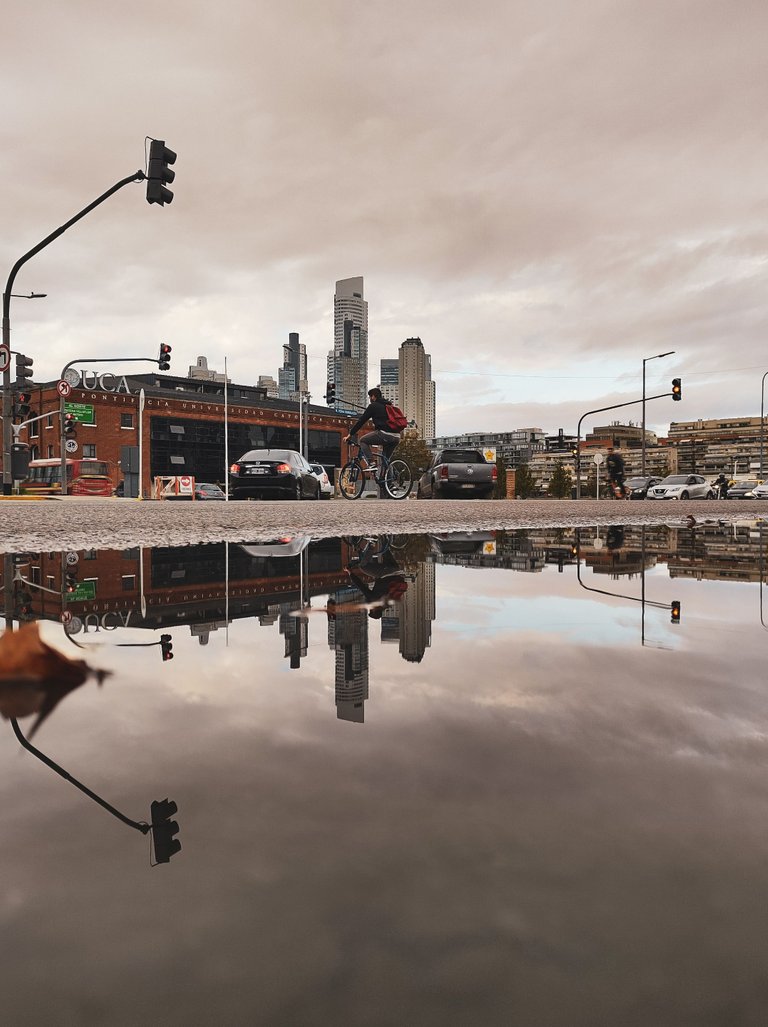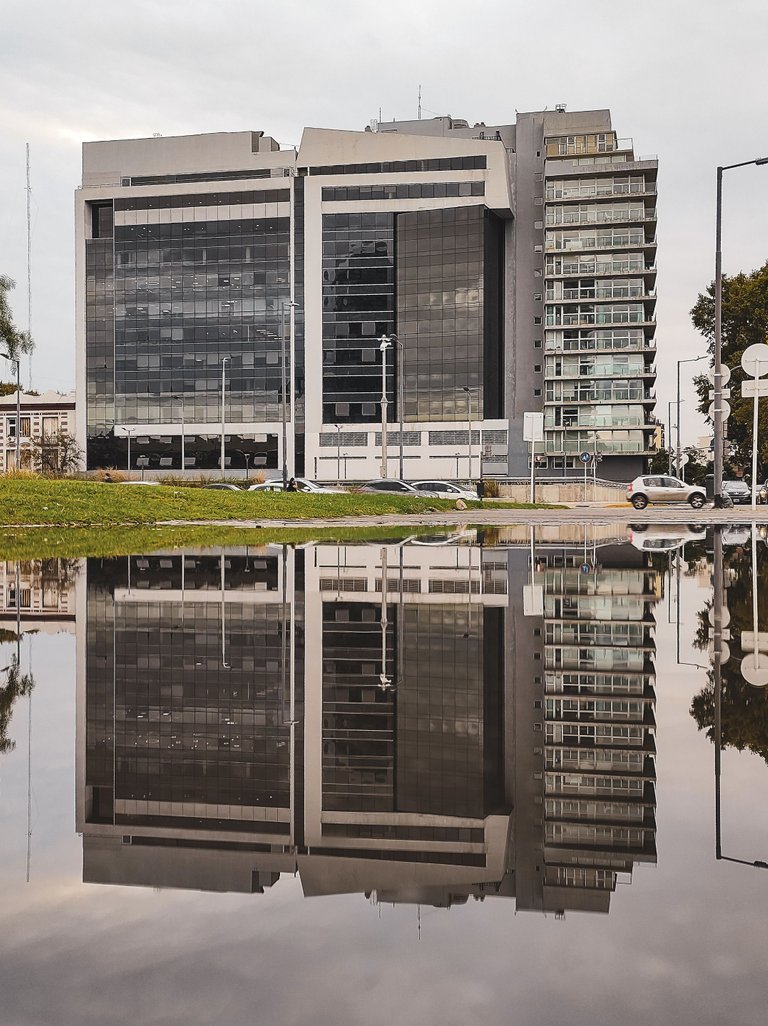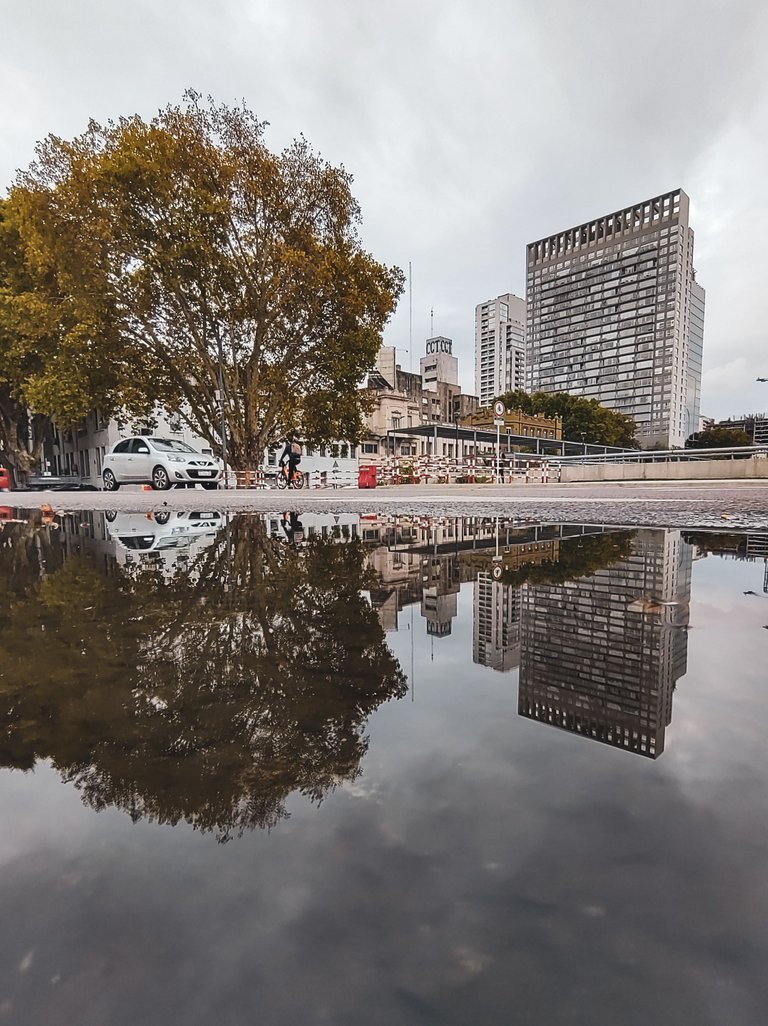 The Catholic University of Argentina is also in these last pictures that I share with you, as well as the Pradela Xela towers, another business and enterprise center. For the last pictures I tried to capture part of the trees that are in that area and in the last picture in particular I covered a large part of the image with these trees.
So, what do you think about photography in this style or with these aspects? I find them very interesting and attractive and it allows us to vary a little between photographic styles as well as highlighting the beauty of the city under these parameters. There are many types of reflections but this is my favorite or I could say one of them.
This is a small part of the Puerto Madero neighborhood of Buenos Aires expressed through reflections, taken yesterday to share with all of you. See you in a next post friends! Have a nice day
La universidad católica Argentina también se encuentra en esta últimas fotografías que comparto con ustedes, además de las torres Pradela Xela, otro centro de negocios y empresas. Para las últimas fotografías intenté captar parte de los árboles que se encuentran en esa zona y en la última foto en especial cubrí gran parte de la imágen con estos árboles.
Entonces, ¿que te parece la fotografía en este estilo o con estos aspectos? A mí me parecen muy interesantes y atractivas y nos permite variar un poco entre estilos fotográficos además de resaltar la belleza de la ciudad bajo estos parámetros. Existen muchísimo tipos de reflejos sin embargo este es mi favorito o podría decir uno de ellos.
Ésta es una pequeña parte del barrio Puerto Madero de la ciudad de Buenos Aires expresada mediante reflejos, tomadas el día de ayer para compartirlas con todos ustedes. Nos vemos en un próximo post amigos! Que tengan un buen día.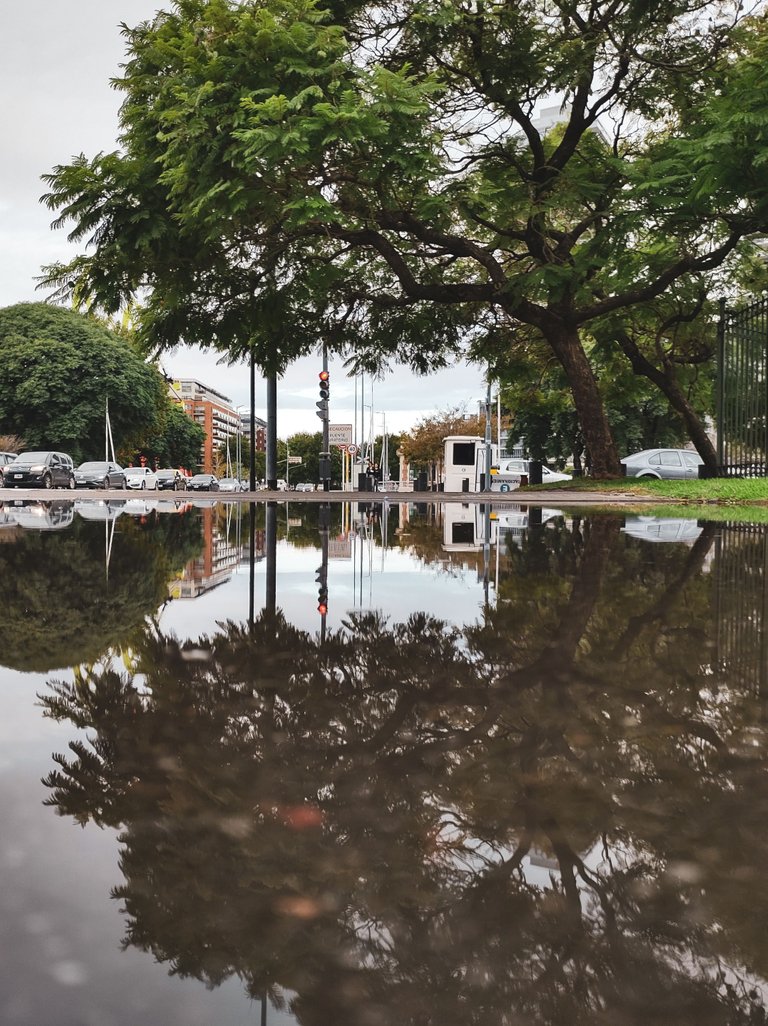 All the photos and texts in this post are my authorship.
(Todas las fotos y textos presentes en éste post son de mi autoría.)


Visual Shots
It is a community created by users
@wilfredocav
and
@dimascastillo90
, with the intention of appreciating the beautiful art of photography in all its styles. To be able to share all information regarding the history of photography, photographic reviews, technical aspects of photography and contests.
In this way we seek to incorporate photographers from different parts of the world in order that they can share quality content for the community of
#Hive
both professional and amateur users, because there are no limits in this sense regardless if you are professional or not, as well as if you use a professional camera or even a smartphone.
We emphasize not only to share our best photographic works, but to learn among all that informative data about photography, such as its history and evolution, reviews and techniques of renowned photographers, technical aspects in the language of photographic composition and other items.
Es una comunidad creada por los usuarios

@wilfredocav

y

@dimascastillo90

, con la intención de apreciar el hermoso arte de la fotografía en todos sus estilos. Poder compartir toda información referente a la historia de la fotografía, reseñas fotográficas, aspectos técnicos de la fotografía y concursos.
De ésta manera buscamos incorporar fotógrafos de distintas partes del mundo con la finalidad de que puedan compartir contenido de calidad para la comunidad de

#Hive

tanto de usuarios profesionales y aficionados, porque no existe limitantes en éste sentido independientemente sí eres profesional o no, como también si utilizas una cámara fotográfica profesional o incluso un smartphone.
Hacemos hincapié en no solo compartir nuestros mejores trabajos fotográficos, sino de aprender entre todo de esa data informativa sobre la fotografía, como su historia y evolución, reseñas y técnicas de reconocidos fotógrafos, aspectos técnicos en el lenguaje de la composición fotográfica y entre otros ítems.

If you would like to support the Visual Shots community you could subscribe and share your best photos. We also appreciate any amount of HivePower delegations to @visualshots to help the community grow.

(Si deseas apoyar a la comunidad de Visual Shots podrías suscribirte y compartir tus mejores fotos. También apreciamos cualquier cantidad de delegaciones de HivePower a @visualshots para ayudar a que la comunidad crezca.)