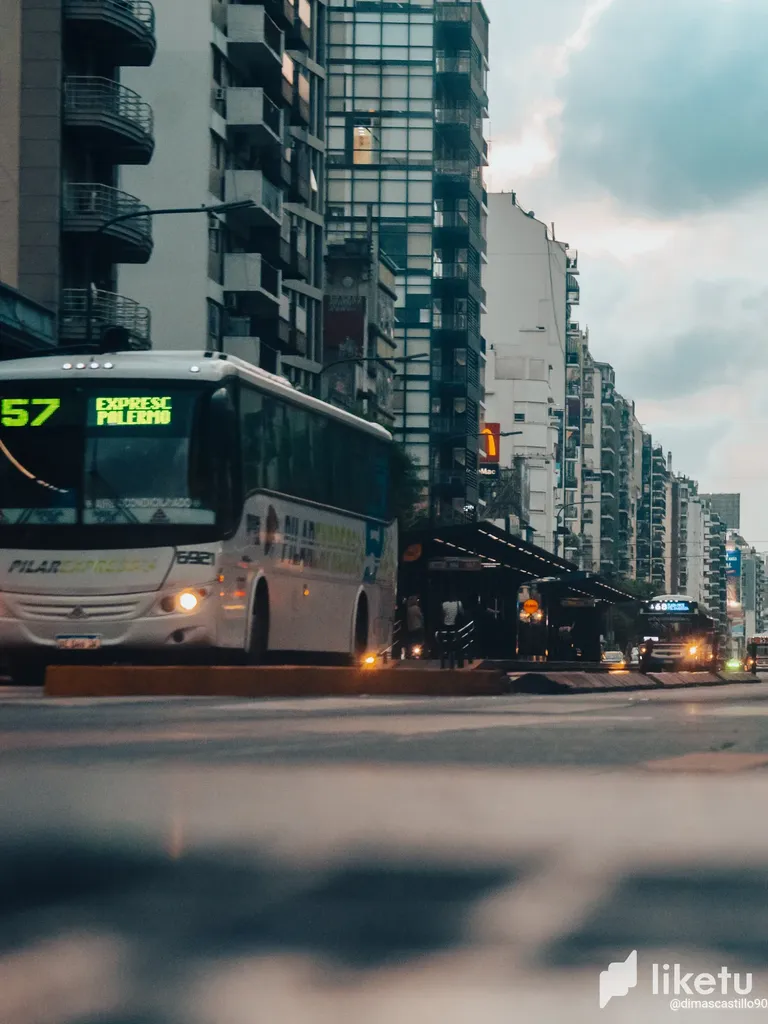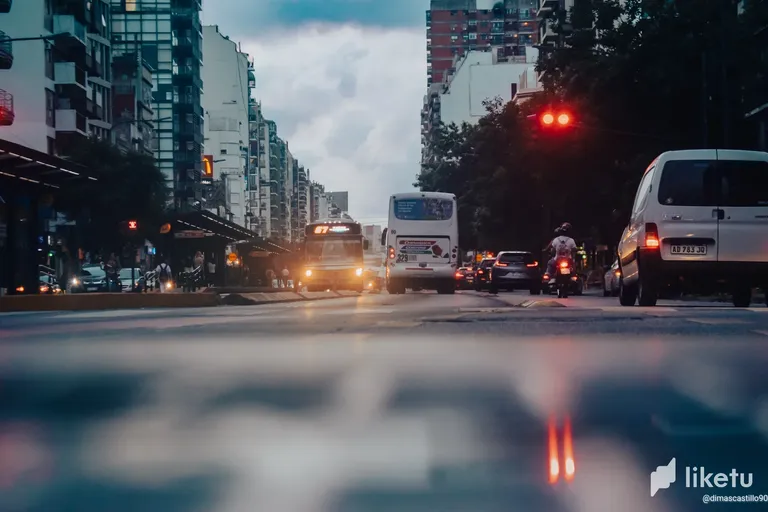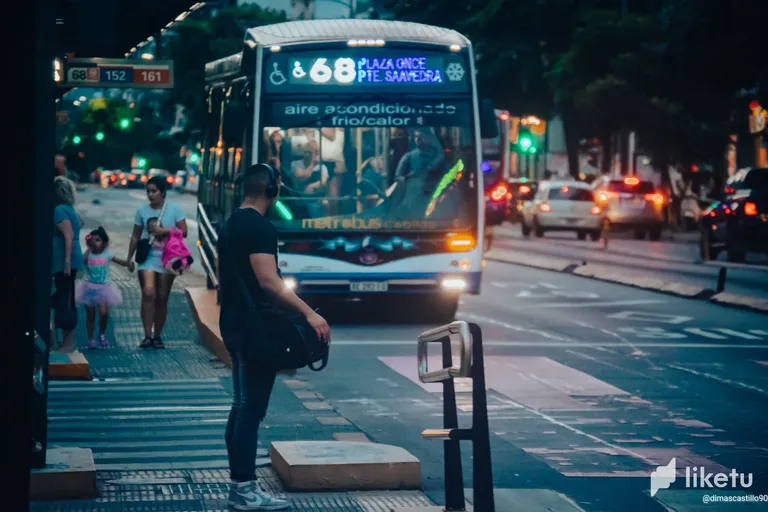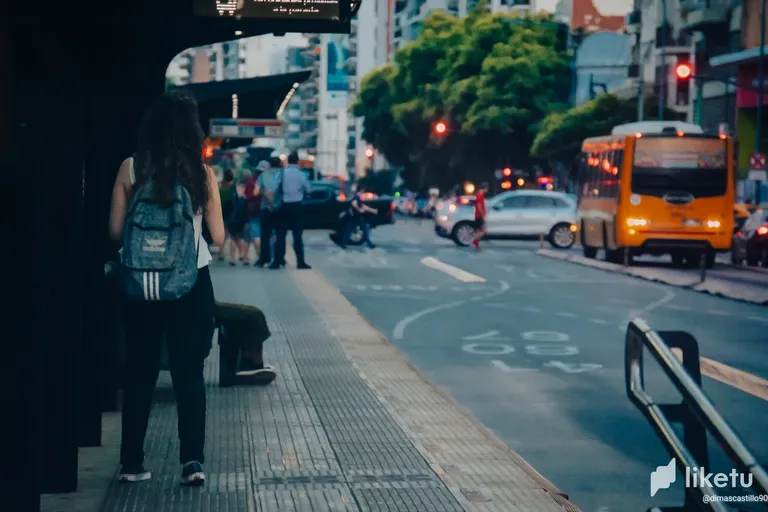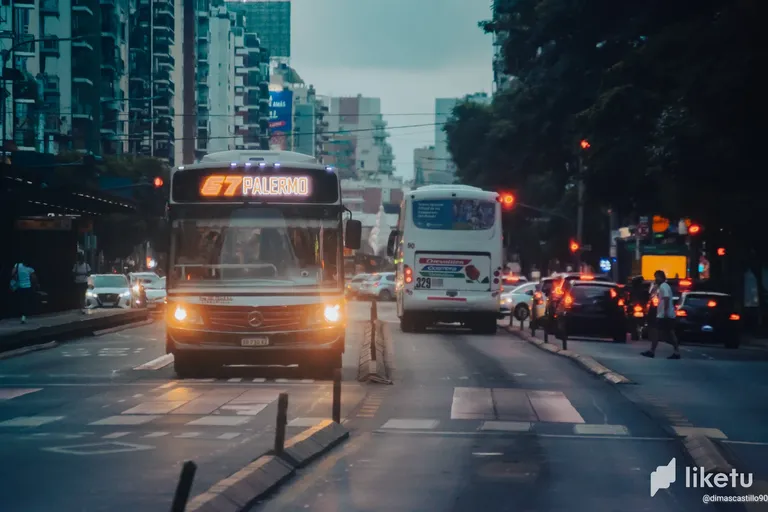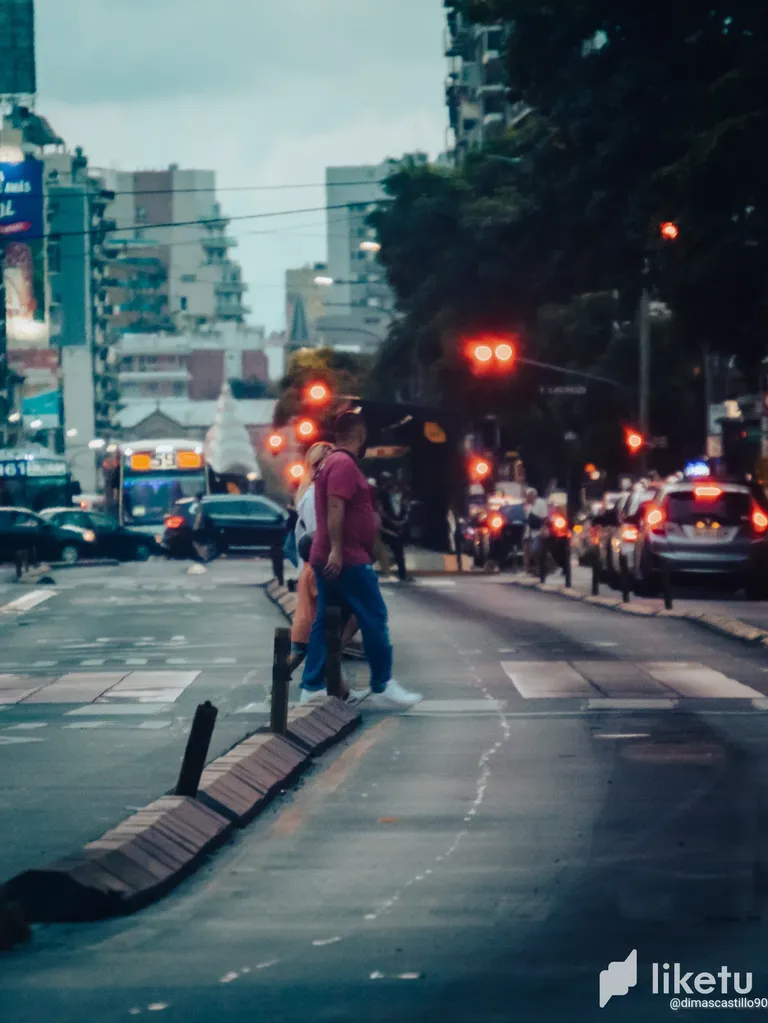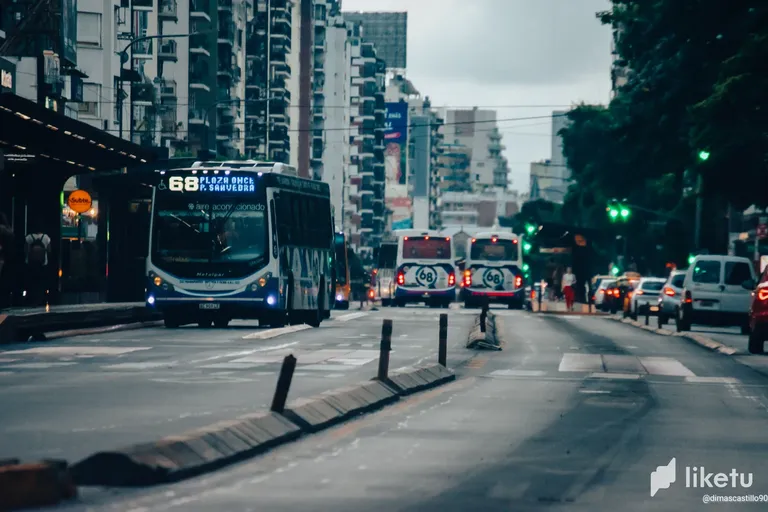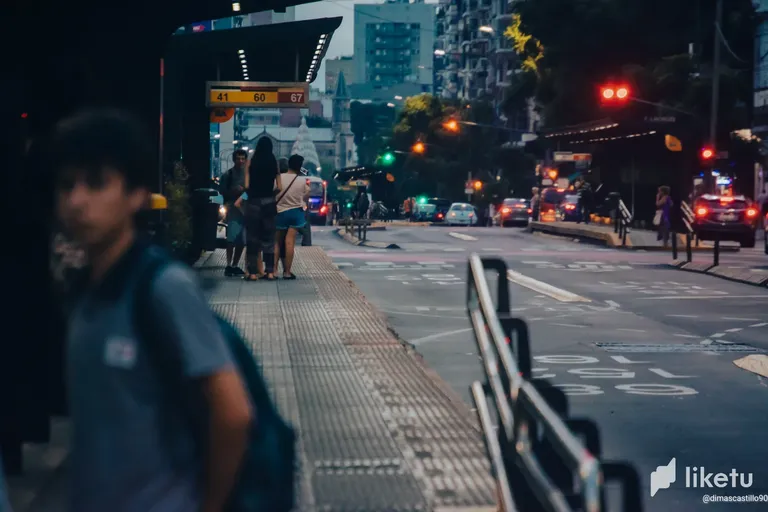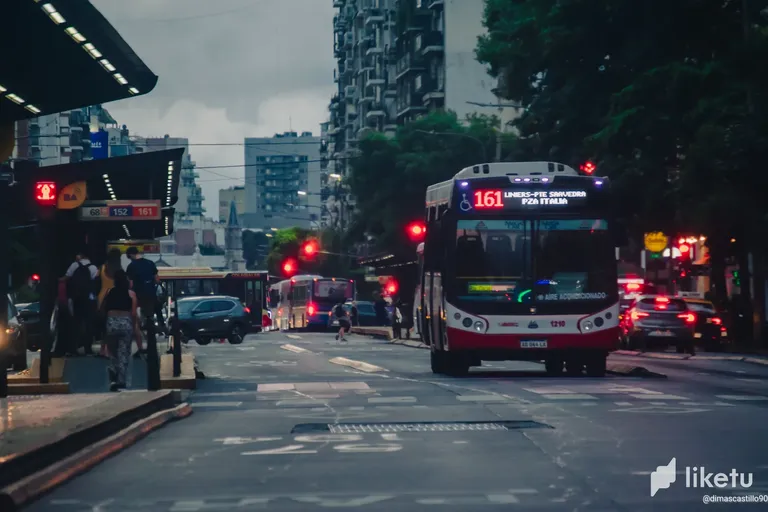 Hi guys! I hope you are well 🙂 Today I bring you some shots related to street photography. I usually try to look for big avenues with a lot of movement, buildings, attractions, good architecture or simply good lighting from natural part and in combination with the lights of the city itself, such as lights of the buildings, traffic lights and cars. I also consider it necessary for this type of photographs in this series to be taken during sunset.
I always look for the direction in which the sun goes down and shoot in that direction... hopefully we could have a colorful and interesting sunset or just take advantage of the blue hour, we could also have some clouds to make it more dramatic and find a good composition.
In this case I found the location useful since the avenue is wide and there is a lot of traffic of vehicles and people during this time, asking to include all this to the framing or framing. In addition, for this style of photos that I present to you, I find it very attractive to create a cinematic atmosphere with tones that can vary according to the edition in order to give them a different atmosphere, in the style of movie scenes.
There are many ways to do street photography and many ways to express what we see. We must also remember that the essence of this is to capture the streets as we see them, not what we see.
Finally I would like to point out that to take this kind of pictures at this time it is necessary to have high ISO values because the less light the higher the ISO and the shutter speed should not go below 1/250. All this with camera in hand, another option would be to use a tripod and thus have the ISO at 100 and a slower shutter speed. This could give us better results and make long exposure street photography 🙂 I hope this is helpful.
I hope you like this series of street photography that I bring to you today. Happy day to all of you and have a very productive Tuesday.
ESPAÑOL
Hola chicos! Espero que estén bien 🙂 Hoy les traigo algunas tomas relacionadas a la fotografía de calle. Usualmente intento buscar grandes avenidas con mucho movimiento, edificios, atractivos, buena arquitectura o simplemente buena iluminación de parte natural y en combinación con las luces de la misma ciudad, como por ejemplo luces de los edificios, semáforos y autos. También considero necesario para este tipo de fotografías de esta serie, hacerlas durante el atardecer.
Siempre busco la dirección en la que se oculta el sol y disparo en esa dirección... con suerte podríamos tener un colorido e interesante atardecer o simplemente aprovechar la hora azul, también podríamos tener algo de nubes para hacerlo más dramático y así encontrar una buena composición.
En este caso me fue útil el lugar ya que la avenida es amplia y hay mucha circulación de vehículos y personas durante este horario, pidiendo incluir todo esto al encuadre o a los encuadres. Además para este estilo de fotos que les presento se me hace muy llamativo crear un ambiente cinemático con tonos que pueden variar según la edición con el fin de darles un ambiente diferente, al estilo de escenas de películas.
Existen muchas formas de hacer fotografía de calle y muchas maneras de expresar lo que vemos. También hay que recordar que la escencia de esto es capturar las calles como las vemos no lo que vemos.
Por último me gustaría destacar que para hacer este tipo de fotografías a esta hora es necesario tener los valores de ISO altos ya que mientras menos luz mayor ISO y la velocidad de obturación no debería bajar de 1/250. Todo esto con cámara en mano, otra opción sería utilizar un trípode y así tener el ISO en 100 y una velocidad de obturación más lenta. Esto podría darnos mejores resultados y hacer fotografias de calle de larga exposición 🙂
Espero sea de ayuda y que les sea de su agrado ésta serie de fotografías de calle que hoy traigo para ustedes. Feliz día para todos y que tengan un martes muy productivo.

All the photos and texts in this post are my authorship.
(Todas las fotos y textos presentes en éste post son de mi autoría.)


Camera: Nikon D3400 | Lens: AF-S DX NIKKOR 55-200mm f/4-5.6G ED
Cámara: Nikon D3400 | Lente: AF-S DX NIKKOR 55-200mm f/4-5.6G ED

It's a community that seeks to incorporate photographers from different parts of the world in order to share quality content for the #Hive community of both professional and amateur users, because there are no limits in this sense regardless of whether you are a professional or not, as well as if you use a professional camera or even a smartphone.
We emphasize not only to share our best photographic works, but to learn from each other that informative data about photography, such as its history and evolution, reviews and techniques of renowned photographers, technical aspects in the language of photographic composition and other items.

Es una comunidad que busca incorporar fotógrafos de distintas partes del mundo con la finalidad de que puedan compartir contenido de calidad para la comunidad de #Hive tanto de usuarios profesionales y aficionados, porque no existe limitantes en éste sentido independientemente sí eres profesional o no, como también si utilizas una cámara fotográfica profesional o incluso un smartphone.
Hacemos hincapié en no solo compartir nuestros mejores trabajos fotográficos, sino de aprender entre todos de esa data informativa sobre la fotografía, como su historia y evolución, reseñas y técnicas de reconocidos fotógrafos, aspectos técnicos en el lenguaje de la composición fotográfica y entre otros ítems.

Hive Power Delegation
If you want to support our community you can do so by subscribing, sharing your content with us and through the Hive Power (HP) Delegation.
Si quieres apoyar nuestra comunidad puedes hacerlo suscribiendote, compartiendo tu contenido con nosotros y por medio de Delegación de Hive Power (HP)
Any amount of Hive Power (HP) you can delegate is a great help. These delegations will serve us for post cures to authors in our community and beyond, as well as help us grow a lot.
Cualquier cantidad de Hive Power (HP) que puedas delegar es de gran ayuda. Éstas delegaciones nos servirán para curaciones de post a los autores en nuestra comunidad y fuera de ella, así como también nos ayudará mucho a crecer.

---
For the best experience view this post on Liketu