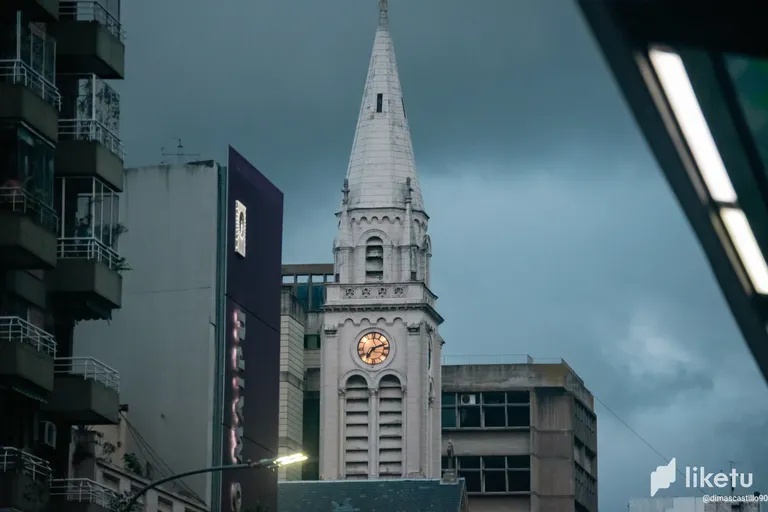 How are you dear friends of
#Hive
and this **Visual Shots** family? We are always looking forward to make good captures in the cities where we live, taking into account the different hours of the day, sunsets or types of weather changes that allow us to have different and interesting results.
In the city of Buenos Aires we have had a very mild weather in this last phase of the summer season, with very high temperatures that have been overwhelming all of us... Today many of us were waiting for the rain that was predicted, which happened for a short period of time and left a rather cloudy sky and we could say something dramatic.
¿Cómo están queridos amigos de

#Hive

y de ésta familia **Visual Shots**? Siempre estamos a la expectativa de hacer buenas capturas en las ciudades donde vivimos, tomando en cuenta las diferentes horas del día, los atardeceres o tipos de cambios climáticos que nos permiten tener resultados diferentes e interesantes.
En la ciudad de Buenos Aires hemos tenido un clima bastante templado en ésta última fase de la temporada de verano, con muy altas temperaturas que nos han estado agobiando a todos... Hoy muchos estábamos esperando la lluvia que predecían, lo cual sucedió por un corto periodo de tiempo y que dejó un cielo bastante nublado y podríamos decir que algo dramático.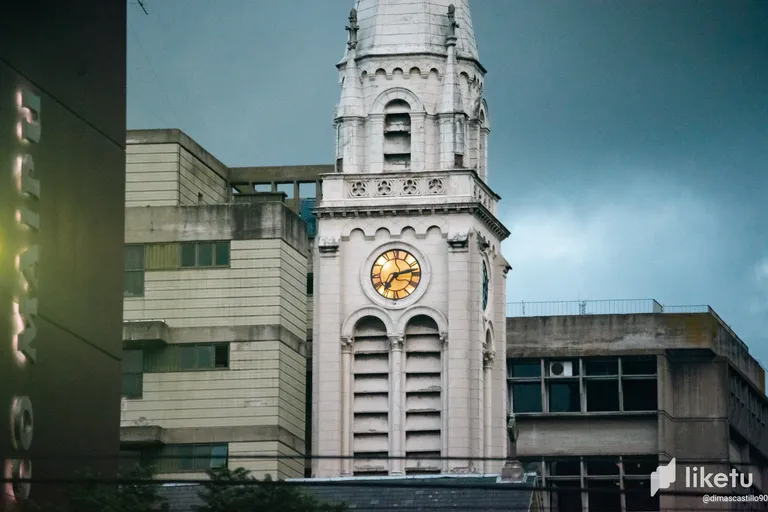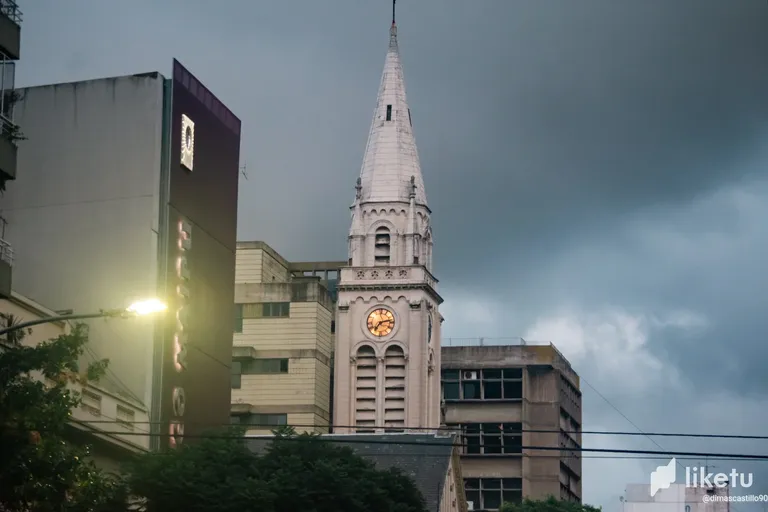 I thought it was interesting to take some pictures of a neo-gothic style cathedral located in the Palermo neighborhood, because when I saw this scenery I imagined that these pictures could look very attractive.
At sunset I was hoping that the sky would clear up a bit and give me a colorful sunset but it didn't happen, so I was left with a very cloudy sky which I also liked a lot. I have already photographed this religious structure several times because of its important and imposing architectural relevance. However, each scenario gives us different pictures and we always take advantage of that while we can.
Me pareció interesante tomar algunas fotos de una catedral con estilo neogótico que se encuentra en el barrio de Palermo, pues al ver este escenario me imaginé que estas fotos podrían tener un aspecto muy atractivo.
Al atardecer esperaba que el cielo se despeje un poco y me brinde un atardecer algo colorido pero no sucedió así, entonces me dejó un cielo muy nublado que también me gustó mucho. Ya he fotografiado varias veces ésta estructura religiosa por su importante e imponente relevancia en arquitectura. Sin embargo cada escenario nos brinda fotografías diferentes y eso siempre lo aprovechamos mientras podemos.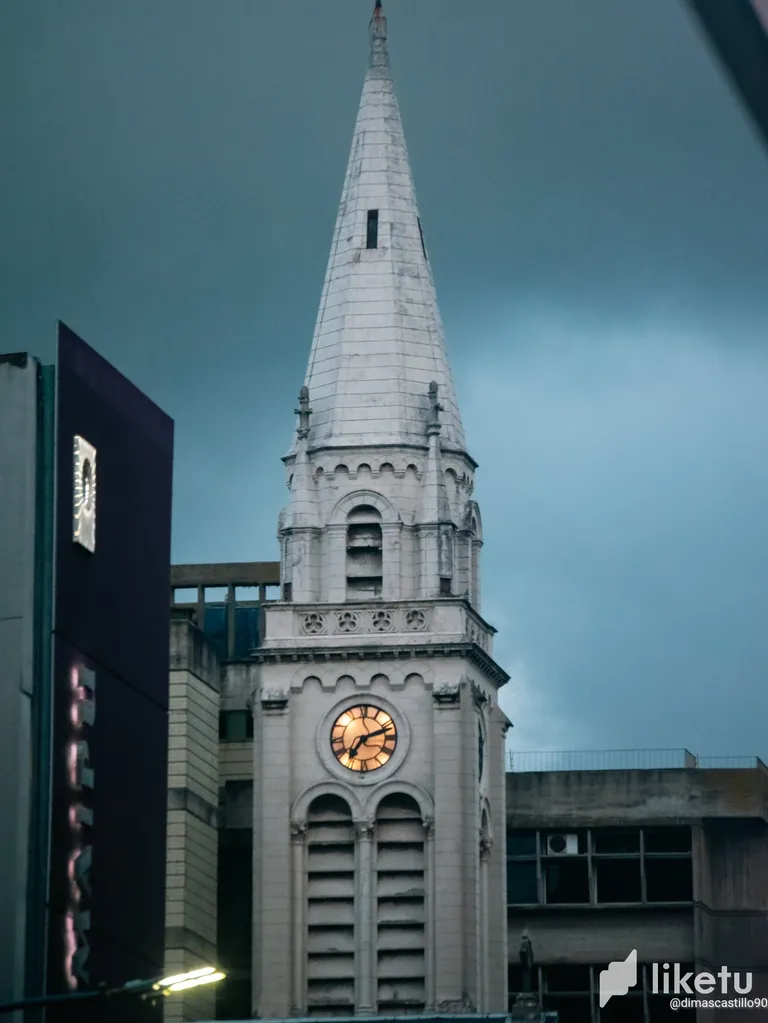 Today I am very happy because our community is growing and we are almost at 200 subscribers. I have notified that when that happens, I will make a special contest to celebrate this... It means a lot to me the participation and support we have gotten from all of you. We keep growing thanks to you 😊
Greetings to all and have a great time, friends!
Hoy estoy muy contento porque nuestra comunidad está creciendo y casi llegamos a los 200 suscriptores. He notificado que cuando eso suceda, haré un concurso especial para celebrar ésto... Para mí significa mucho la participación y el apoyo que hemos obtenido de todos ustedes. Seguimos creciendo gracias a ustedes 😊
Saludos a todos y pásenla bien, amigos!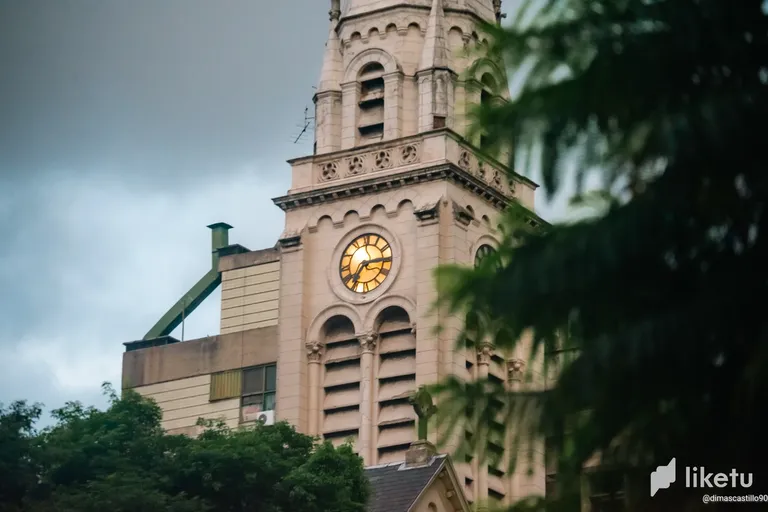 All the photos and texts in this post are my authorship.
(Todas las fotos y textos presentes en éste post son de mi autoría.)


Camera: Nikon D3400 | Lens: AF-S DX NIKKOR 55-200mm f/4-5.6G ED
Cámara: Nikon D3400 | Lente: AF-S DX NIKKOR 55-200mm f/4-5.6G ED

It's a community that seeks to incorporate photographers from different parts of the world in order to share quality content for the #Hive community of both professional and amateur users, because there are no limits in this sense regardless of whether you are a professional or not, as well as if you use a professional camera or even a smartphone.
We emphasize not only to share our best photographic works, but to learn from each other that informative data about photography, such as its history and evolution, reviews and techniques of renowned photographers, technical aspects in the language of photographic composition and other items.

Es una comunidad que busca incorporar fotógrafos de distintas partes del mundo con la finalidad de que puedan compartir contenido de calidad para la comunidad de #Hive tanto de usuarios profesionales y aficionados, porque no existe limitantes en éste sentido independientemente sí eres profesional o no, como también si utilizas una cámara fotográfica profesional o incluso un smartphone.
Hacemos hincapié en no solo compartir nuestros mejores trabajos fotográficos, sino de aprender entre todos de esa data informativa sobre la fotografía, como su historia y evolución, reseñas y técnicas de reconocidos fotógrafos, aspectos técnicos en el lenguaje de la composición fotográfica y entre otros ítems.

Hive Power Delegation
If you want to support our community you can do so by subscribing, sharing your content with us and through the Hive Power (HP) Delegation.
Si quieres apoyar nuestra comunidad puedes hacerlo suscribiendote, compartiendo tu contenido con nosotros y por medio de Delegación de Hive Power (HP)
Any amount of Hive Power (HP) you can delegate is a great help. These delegations will serve us for post cures to authors in our community and beyond, as well as help us grow a lot.
Cualquier cantidad de Hive Power (HP) que puedas delegar es de gran ayuda. Éstas delegaciones nos servirán para curaciones de post a los autores en nuestra comunidad y fuera de ella, así como también nos ayudará mucho a crecer.

---
For the best experience view this post on Liketu