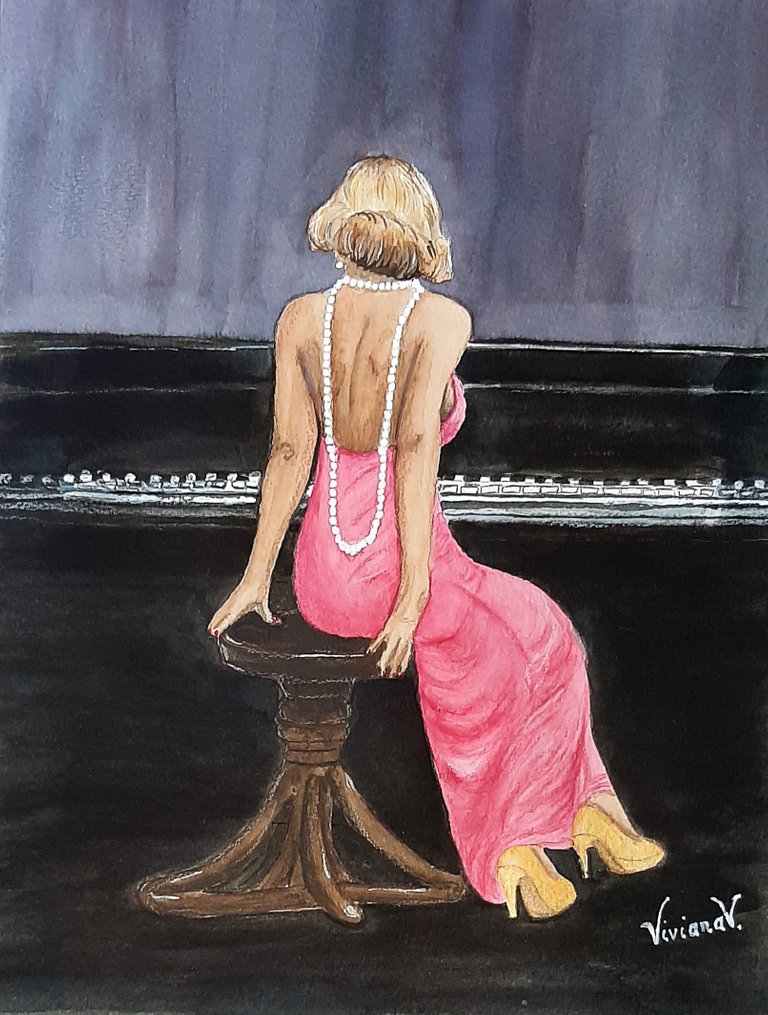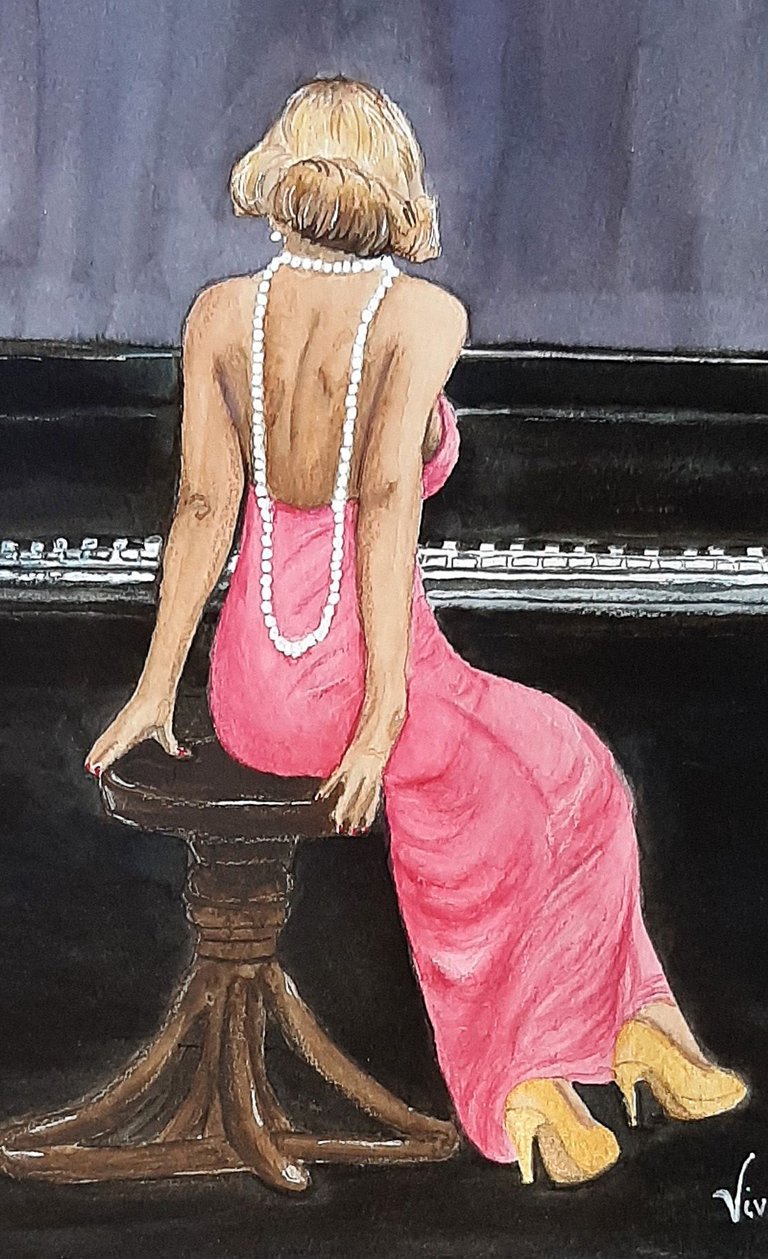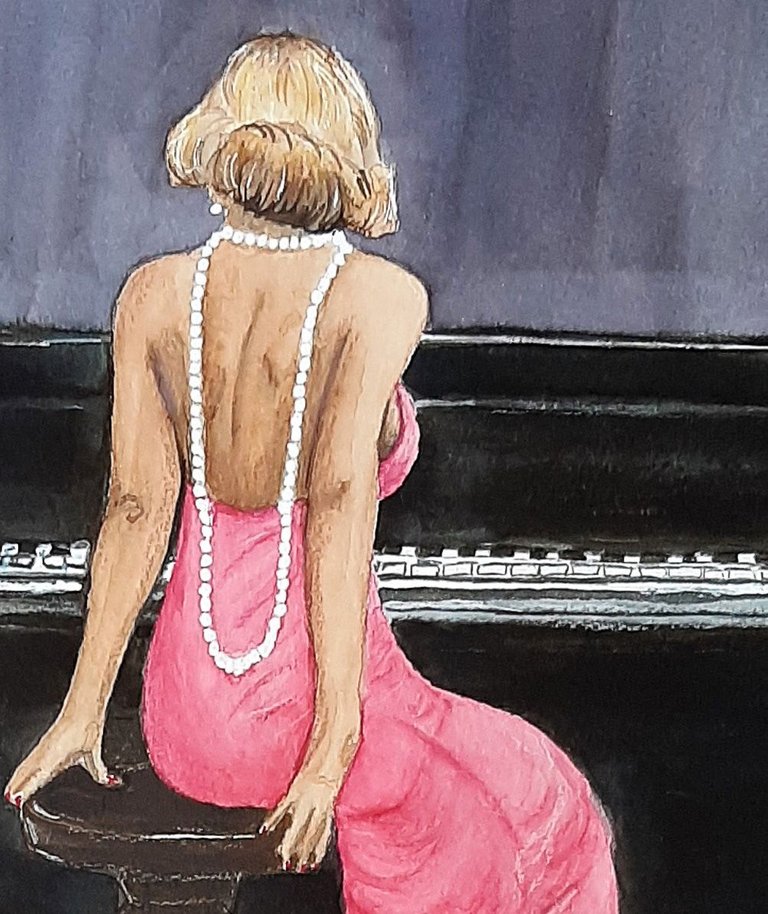 Hello everybody! Have a great weekend. The painting that I share with you today is a woman sitting in front of a piano, simple but extremely beautiful this photo. Surfing the net I found a beautiful black and white photo, which inspired me to portray it, I consider that music instruments are carved pieces of work of art, due to their composition and delicacy, without neglecting the wonders that Musical artists do with them, producing music and being able to express melodies and feelings with it, is pure magic. This painting took me days to make, since I had to do it little by little, it was difficult for me to decide what color to use, and finally I was very satisfied with the results.
Hola a todos! Que tengan un excelente fin de semana. La pintura que hoy comparto con ustedes es una mujer sentada frente a un piano, simple pero sumamente hermosa esta foto. Navegando por la red la encontré una linda foto en blanco y negro, la cual me inspiró para poder retratarla, considero que los instrumentos de música son piezas talladas de obra de arte, por su composición y delicadeza, sin dejar de lado las maravillas que los artistas musicales hacen con ellas, el producir música y poder expresar con ella melodias y sentimientos, es pura mágia. Esta pintura me llevó días en realizarla, ya que tuve que realizarla de a poco, me fue difícil decidir qué color utilizar, finalmente quedé muy conforme con los resultados.
---
Process Shots | Imágenes del Proceso
---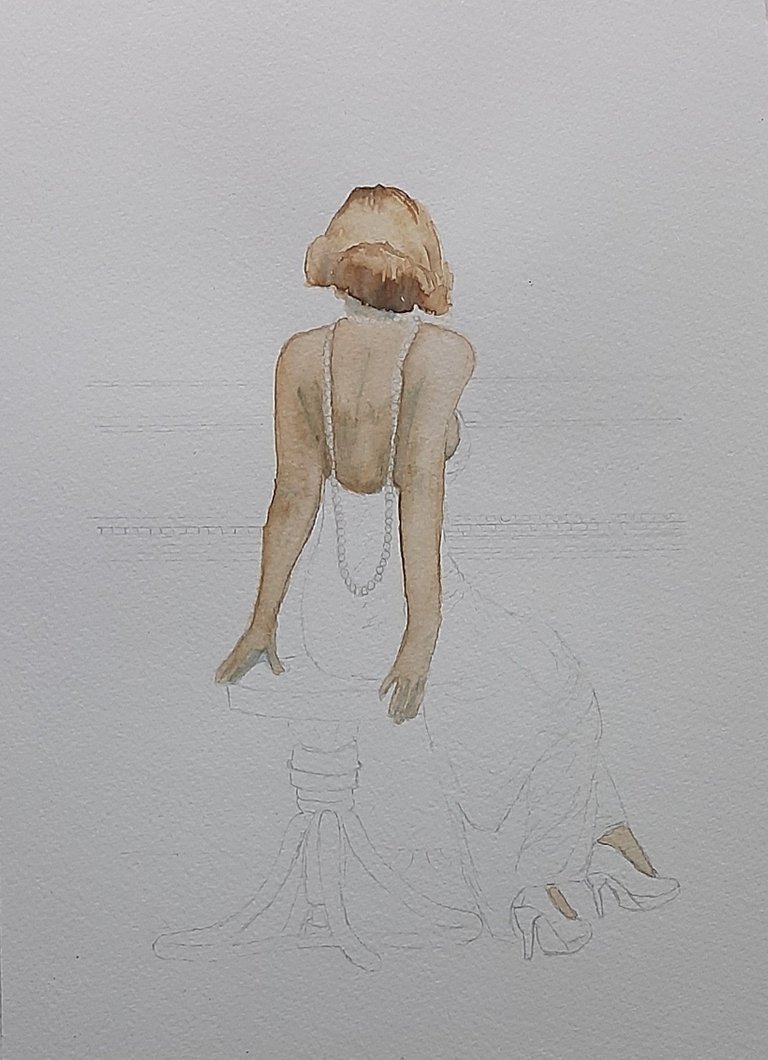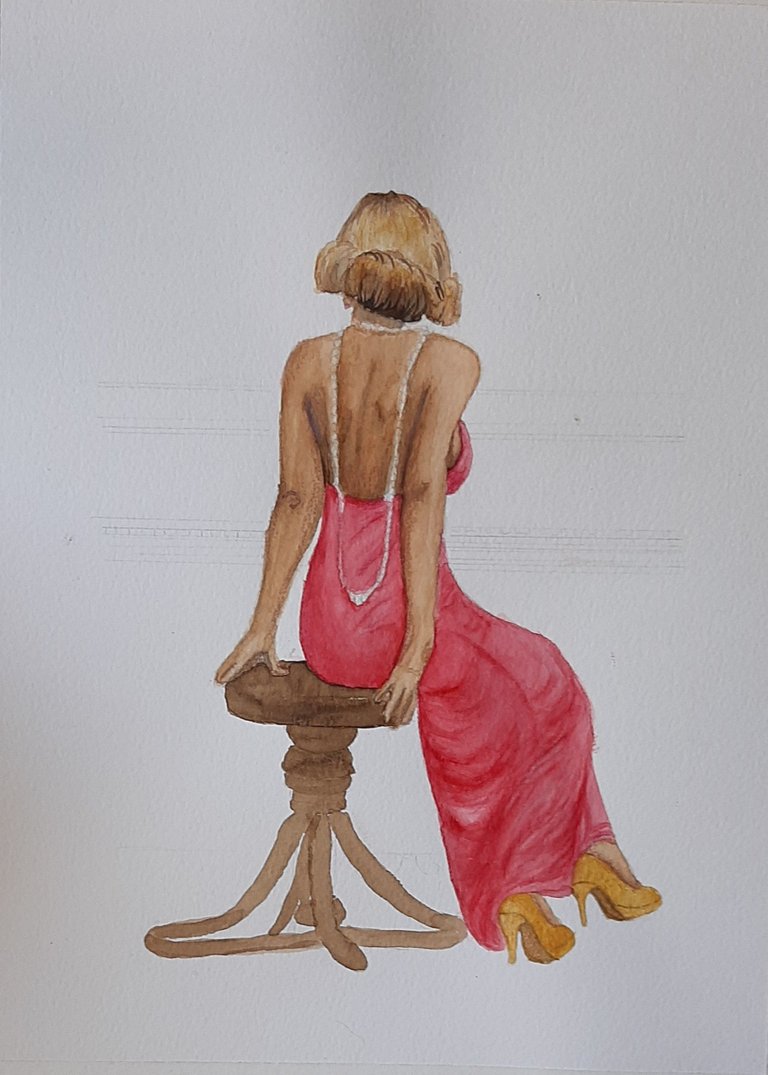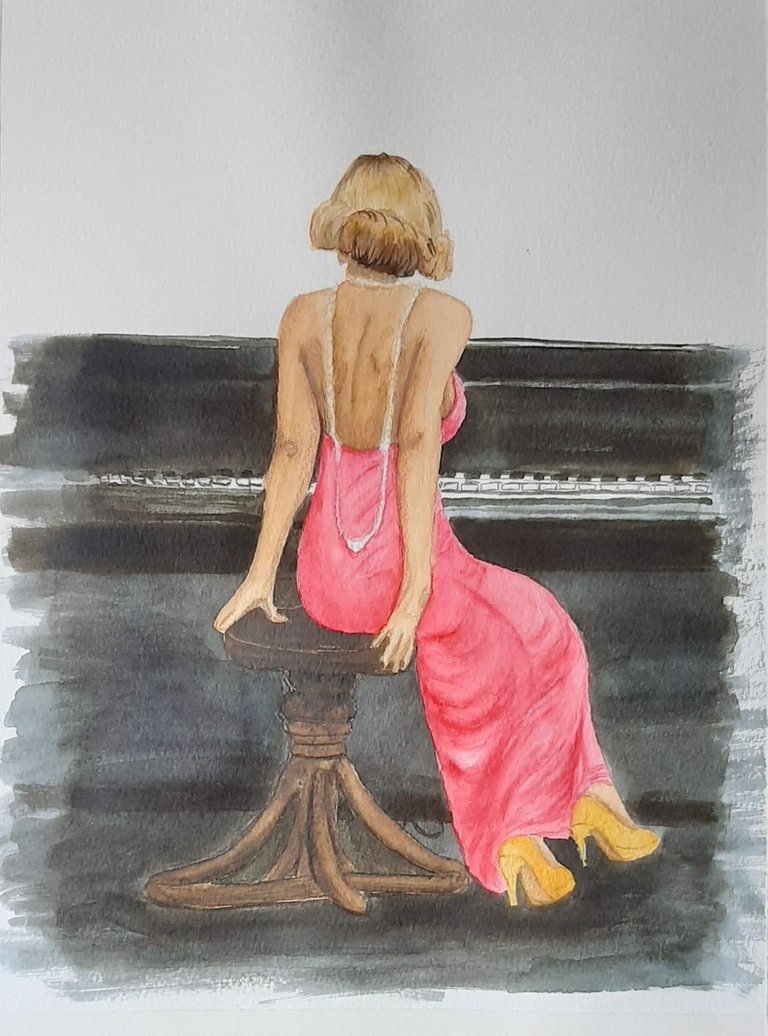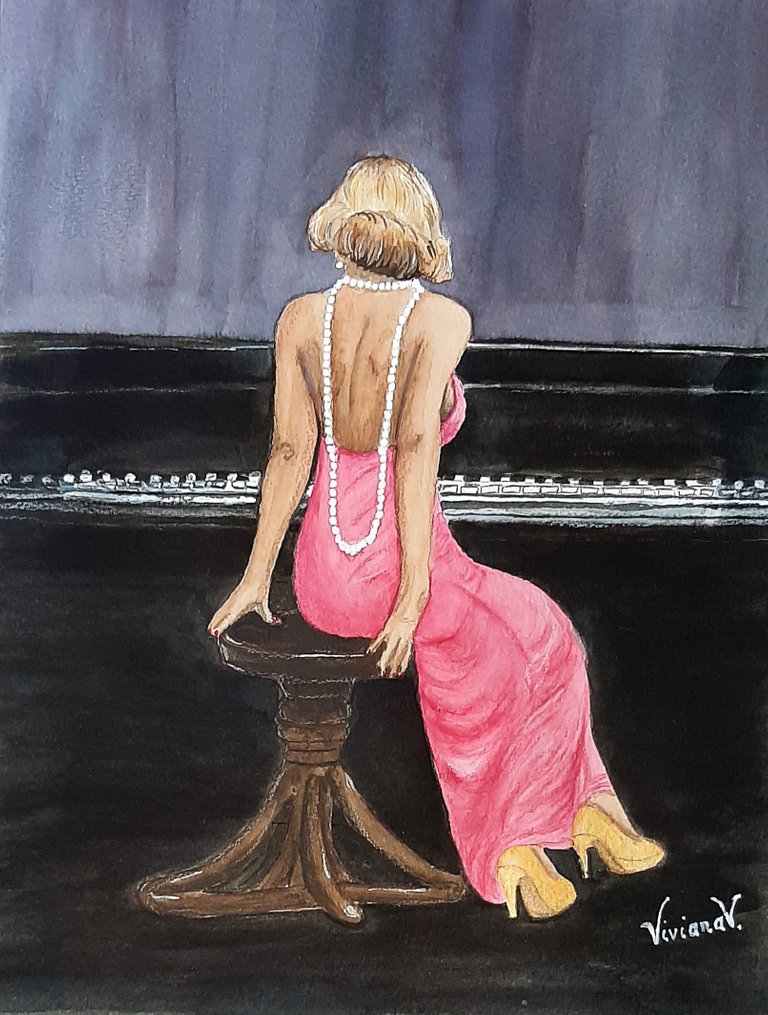 Watercolor on paper
29 x 22
Viviana Villafañe
Let's connect on Instagram
I hope you like it, thanks. | Espero que les guste, gracias.