Greetings friends!
Covid-19 brought a great disaster for India and especially for the poor and labor classes who were deprived of every means of living. Millions of people lost their jobs and millions lost everything they had in their accounts. Daily wage earners, small shopkeepers, people engaged in service sector are the big sufferers. As they had no means of living in cities, they were forced to migrant towards their ancestral land where they have relatives and, also some land which are the last hope for them.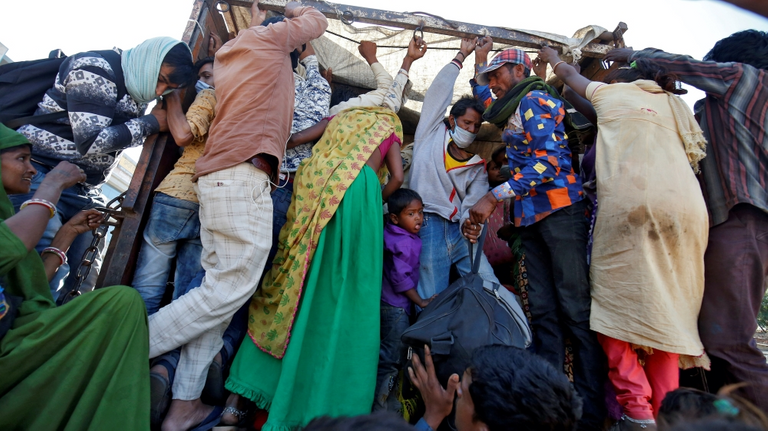 Image source
Lock down caused by the Covid-19 has pressurized already crumbling economy of India. Now, India's economy is at the brink of collapsing due to strict lock down. Millions of people were fired by their employees and their occupations and means of living were banned by the government. In this disappointing situation, millions of migrant laborers, jobless workers, daily wage earners and other people begin their journey on foot towards their native places. They are facing great difficulties in reaching their destination as they have no means of travelling. Many died on roads because of fatigue, hunger and accidents. After many weeks government finally allowed running of trains and buses to send them to their home state. But, this is too late and insufficient.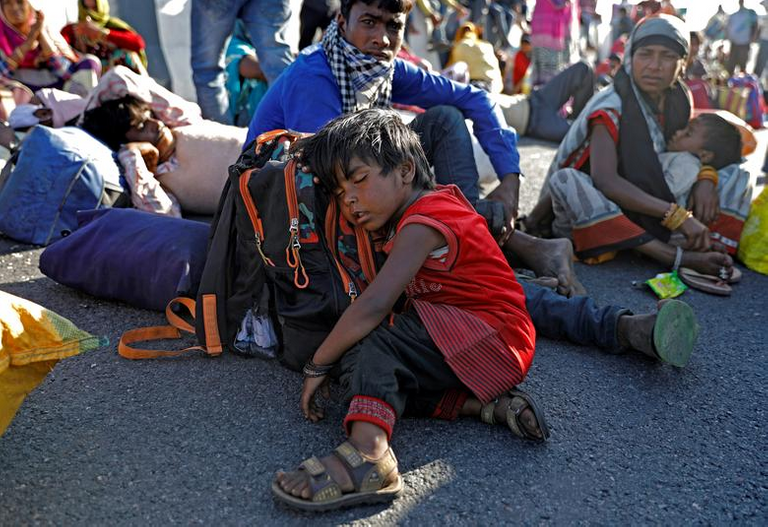 Image source
In this grim situation Prime Minister of India, Mr. Narendra Modi announced a relief package worth 20 lakh crore INR (about 226 billion USD), which he claims is equal to 10 percent of India's total gross domestic product. In his address to the nation he claimed that it was 'larger than expected and would help all classes, from farmers and migrant laborers to big businesses'.
He gave a slogan - 'vocal for local' which means 'use of local products'. Later Finance Minister Mrs. Nirmala Seetharaman provided the detail of the package and it was cleared that the package had the commutative effect as it is sum of the earlier packages and already running schemes. So, there was nothing new in the package. Apart from it, much part of the package is in the form of loans and credit. So, it doesn't seem that it will boost the economy in any way as it won't increase the purchasing capacity of the consumers.
Opposition parties are already terming it as "creative accounting" and "empty package wrapped in speeches". They are claiming it is just 0.9 percent of the GDP of the nation.
It is not hard to predict that this package will not do much for the Indian economy. Government should take more concrete steps to help people so that nobody would die of hunger and frustration."
Thanks for reading.
Yours @akdx