It's been years since mama last made her own style of chicken curry. Well, there are various reasons for it, though. One is that she doesn't really like the preparation stage, two, it's quite a hassle to cook since her style is to pan fry every ingredient individually and three, she doesn't really like spicy food.

However, the curry-deprived and stubborn me was determined to satisfy my craving. So one time, I went grocery shopping with my papa, I actually bought all the ingredients needed for mama's style curry and all that's left was for her to cook it.

When we arrived home, mama had no choice as I was just smiling sheepishly, but I volunteered to do all the preparation and all she has left to do was the actual cooking. :) Aren't I amazing? For the love of mama's curry!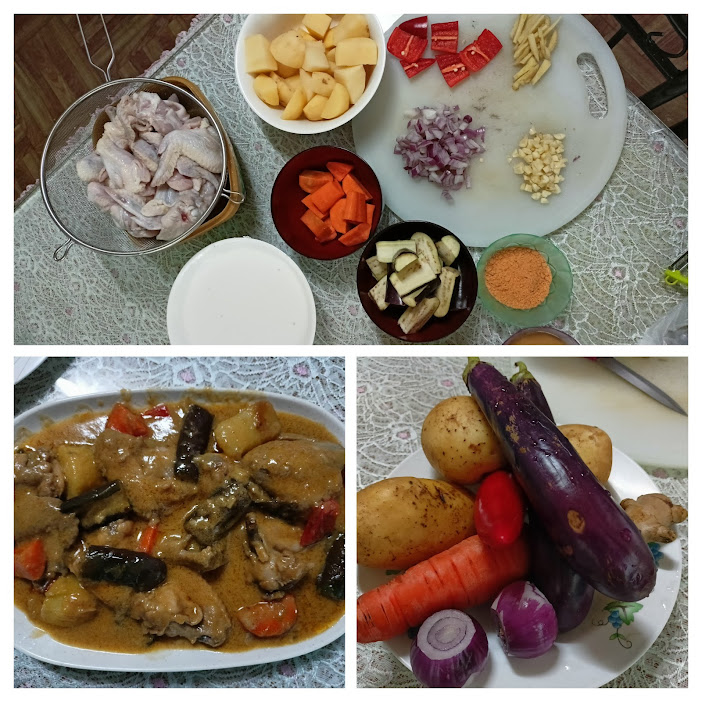 OK! First things first, let's all gather the ingredients and chop chop chop!!!!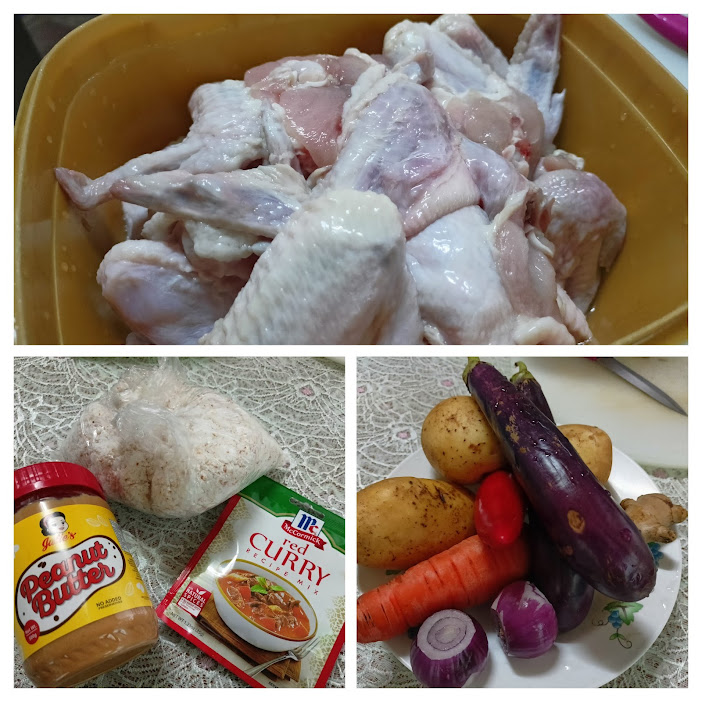 The ingredients include chicken, veggies like eggplant, potato, carrot, bell pepper, onion, garlic, ginger and also for the sauce we have curry powder, coconut milk and peanut butter.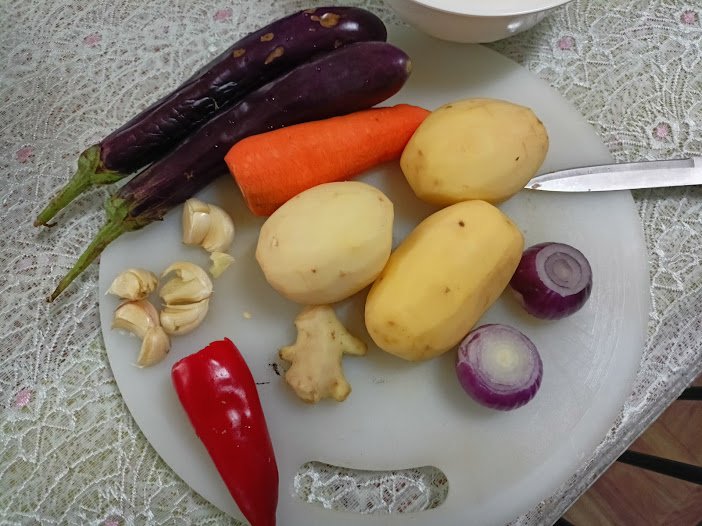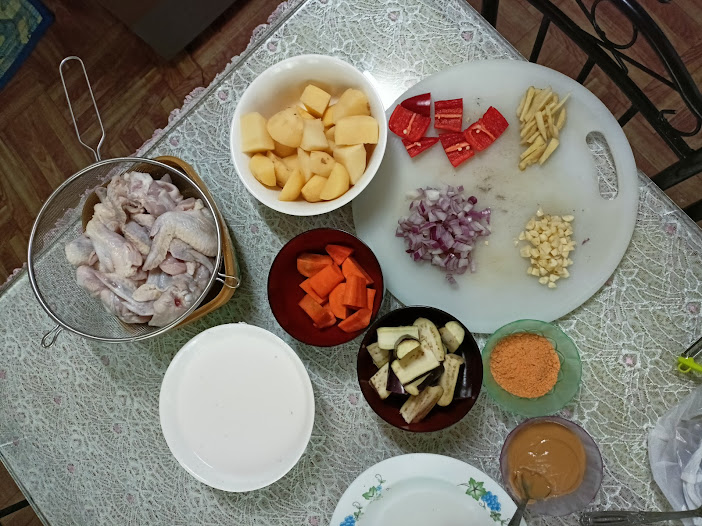 After peeling, I chopped everything the "curry" style. lol I also washed the chicken, squeezed out some coconut milk and transferred some curry powder and peanut butter on a bowl for easy cooking. :) Not that I'd be the one cooking, though. xD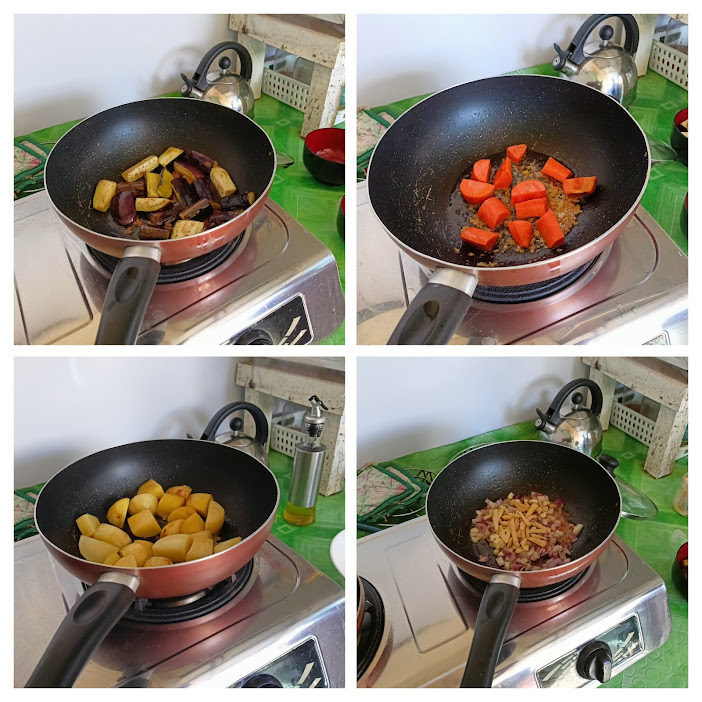 Mama pan fried every vegetable separately and set them aside before sauteing the veggies/spices like onion, garlic and ginger.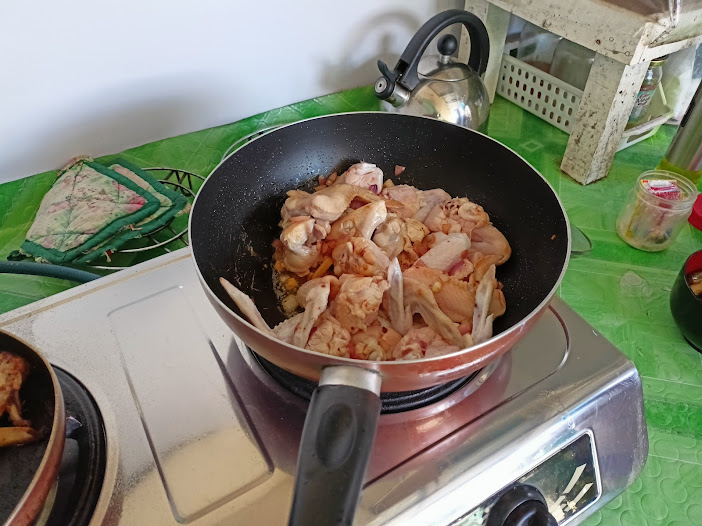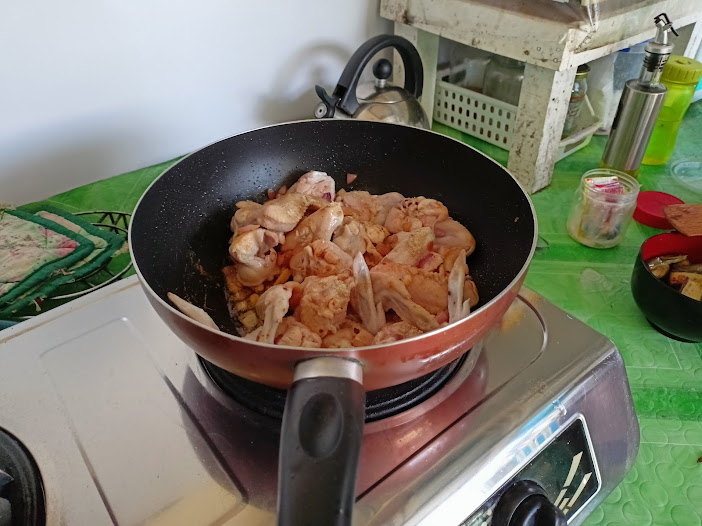 After adding the chicken, we put some seasonings like pepper, salt, etc... then add the other ingredients like coconut milk, curry powder and peanut butter.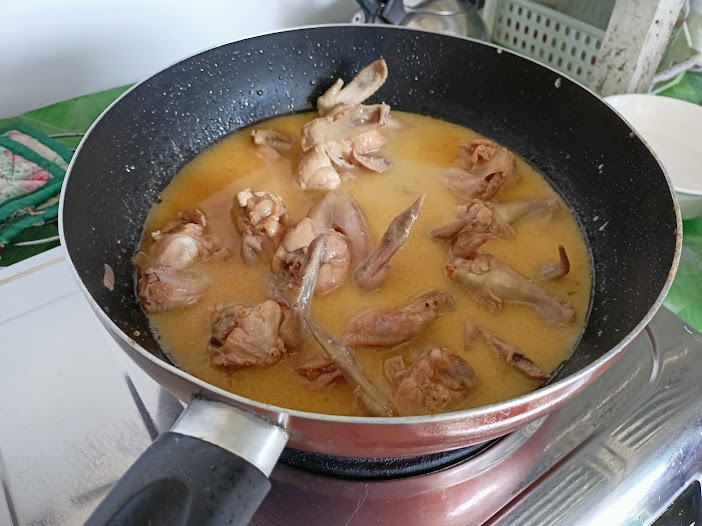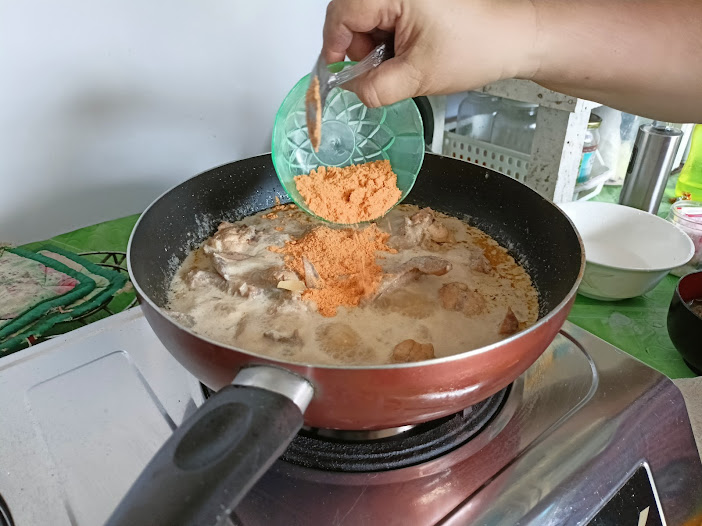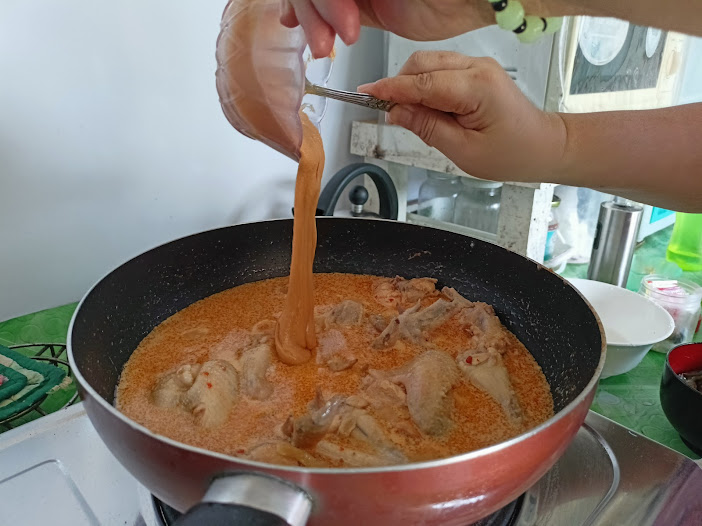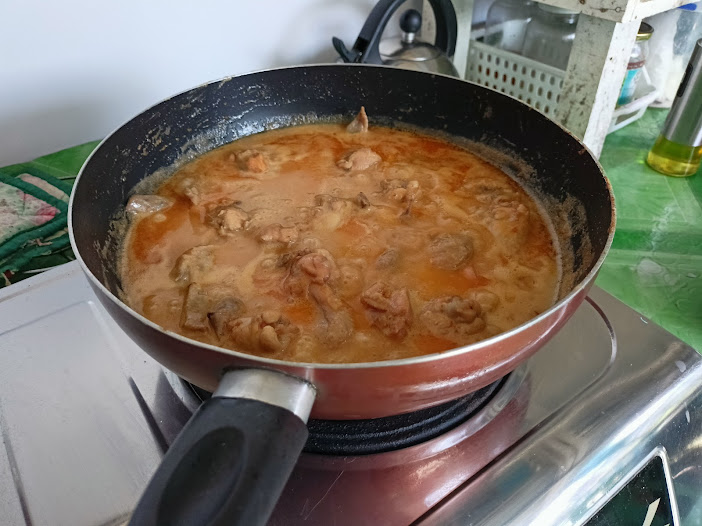 Let it simmer for a few minutes before adding the pan fried ingredients earlier starting with the potatoes and carrots, then eggplants and bellpepper.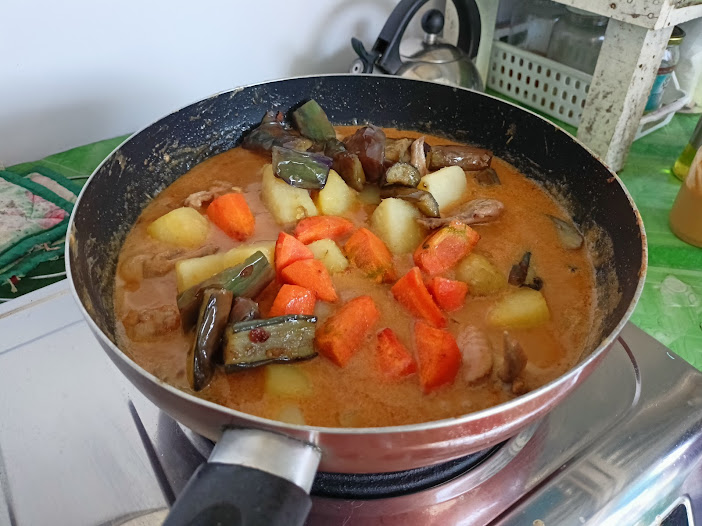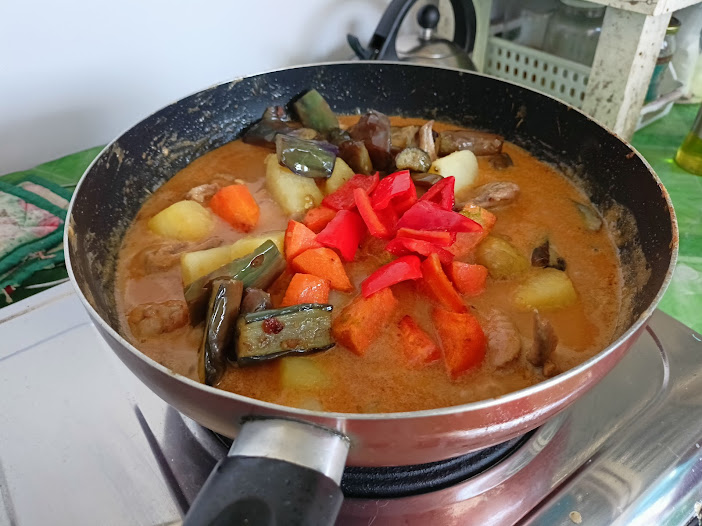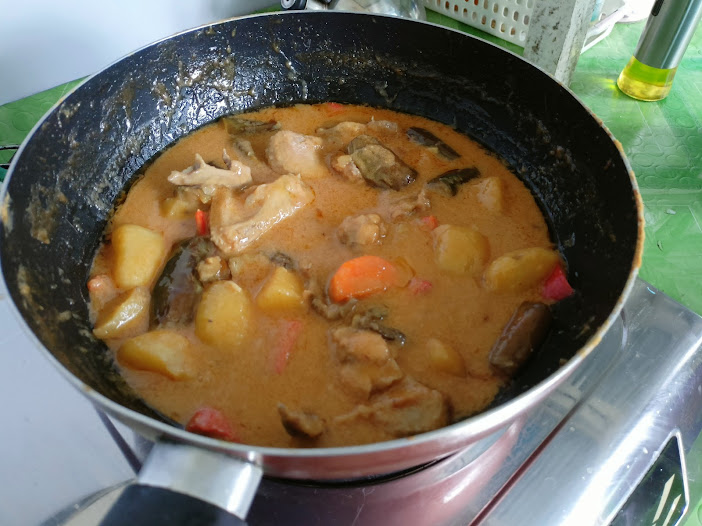 The, it's ready to be served!!!! <3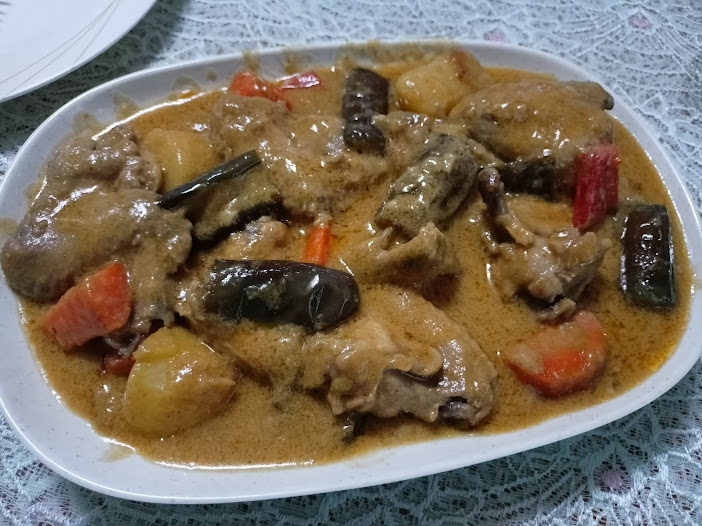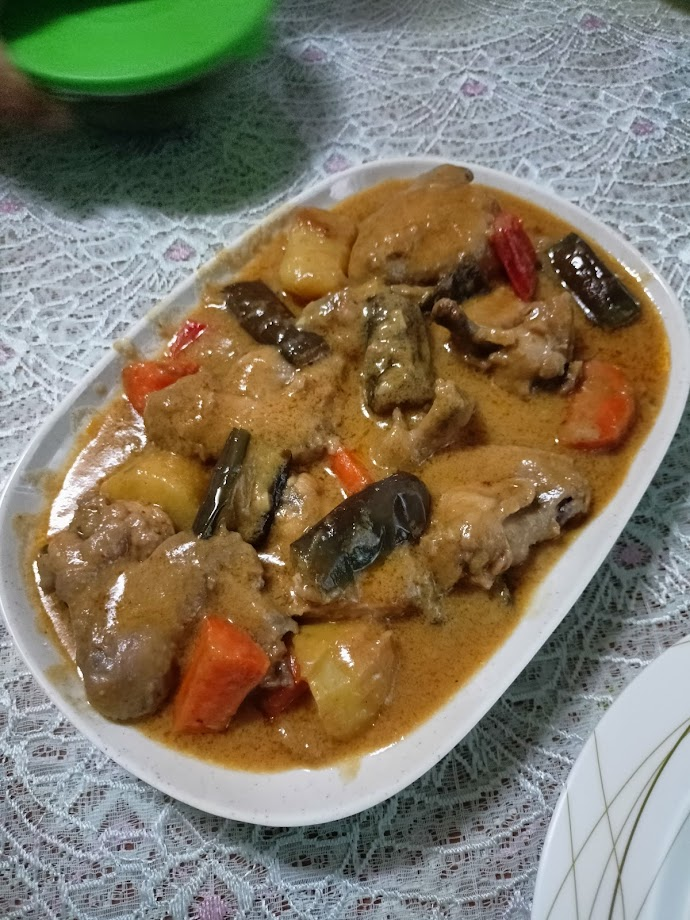 CRAVING SATISFIED!!!!!
It truly made me happy to eat this dish after a few years. hahaha I want to have it again soon. We actually had this a few weeks back, I just didn't have the chance to share it here. :)


I hope you enjoyed it. Until next time, foodies!!! <3