Hello and welcome to all the readers.
Today i made cauliflower sabzi (grated)
Ingredients:
1 chopped onion
Chopped Cauliflower. [I bought the chopped cauliflower box]
Spices as per your taste (chilli powder, garam masala, paprika powder etc)
Poppy seeds & Oregano
1 table spoon of ginger garlic paste
Tomato Puree - 2/3 table spoons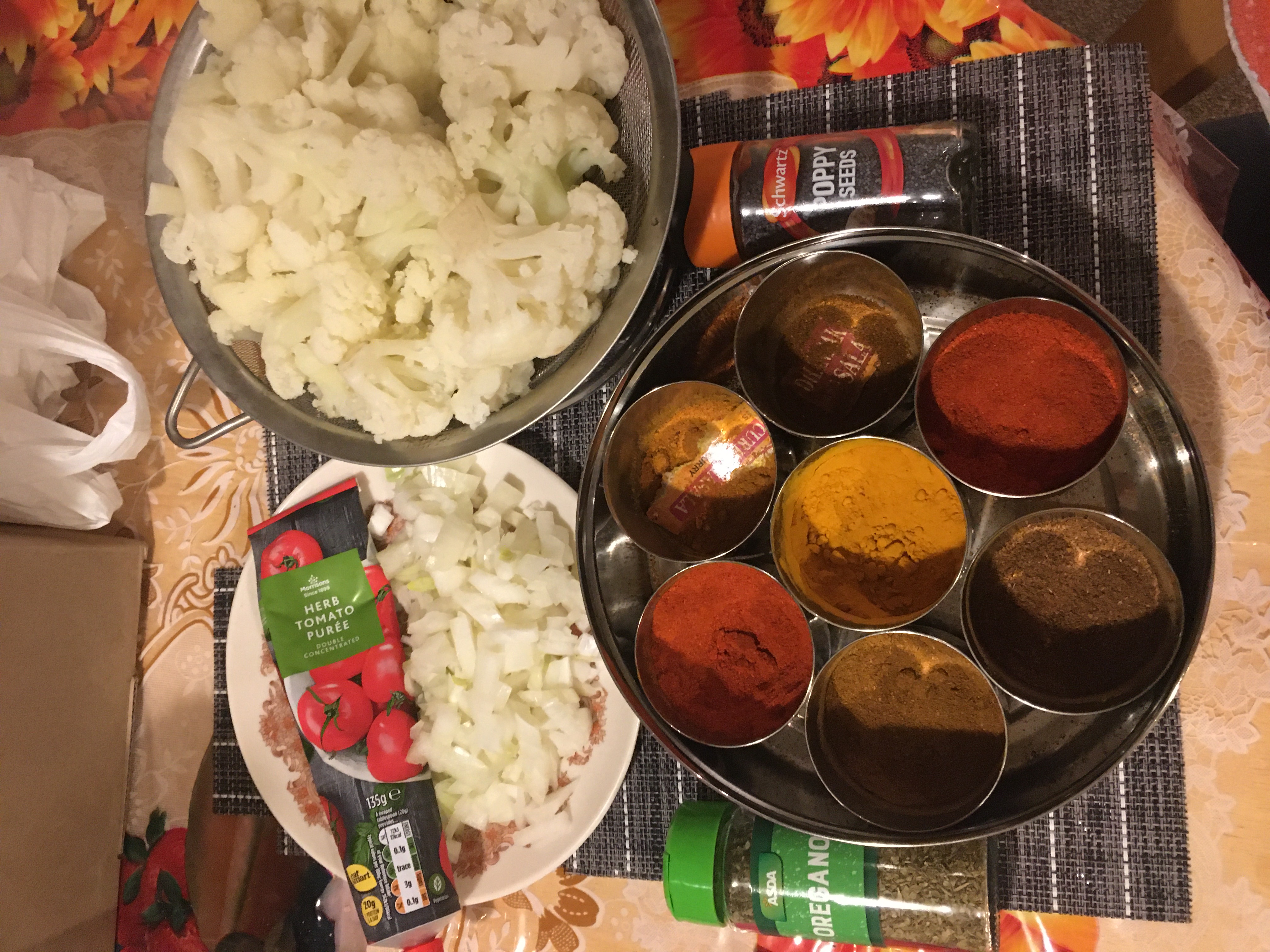 Lets cook:
First, In the shallow vessel, add water, seasalt and cauliflower. Boil for few minutes, till it gets bit soft.
Take it out and leave it to cool down
Do not throw the boiled water (broth). We will use it later.
Now on medium heat, put the pan on the stove. Add some olive oil and few poppy seeds and oregano.
When the seeds start popping, add the chopped onions.
Keep stirring the onions, till it turns light brownish.
Add the ginger garlic paste, and mix it well. Let the onions absorb it.
Add all the spices as per your taste. Mix it well and let the onions absorb the spices.
Add 2/3 spoons of tomato puree and mix it. Then add half of the boiled water (broth) and mix it well.
Then add all the cauliflower and mix it well.
Add salt as per your taste.
Add the remaining boiled water (broth), mix it and let it cook for few minutes.
Dish is ready to serve. You can have it with bread, Chappati or Nan.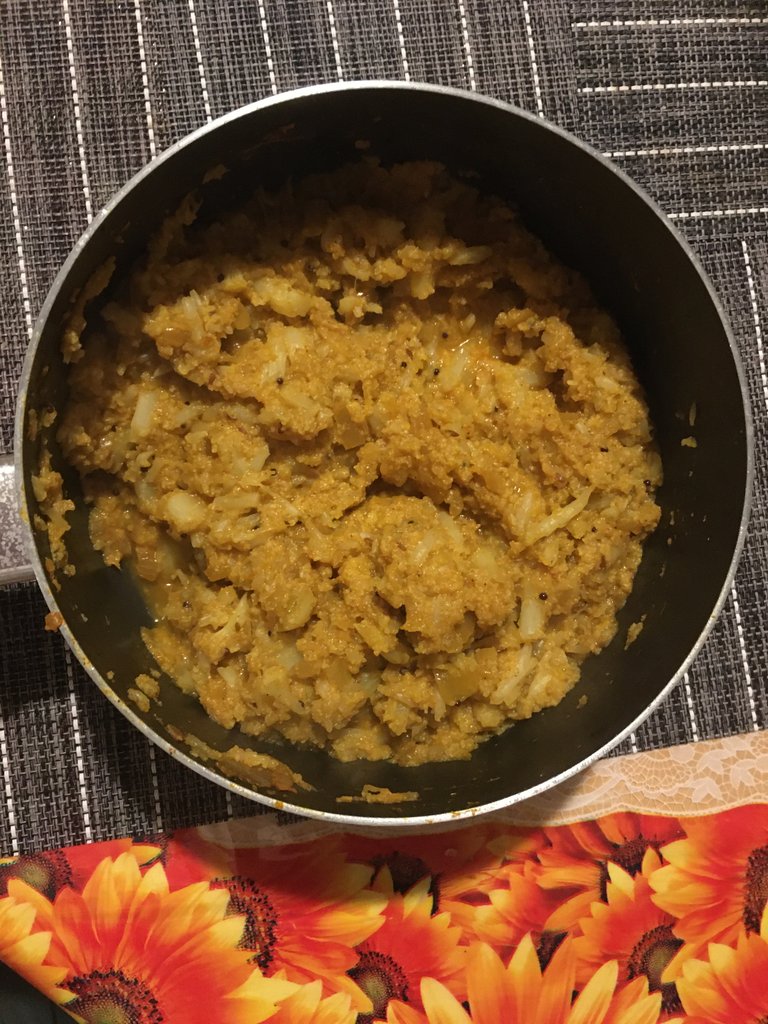 The dish came out well, but a lttle spicy. That's fine i like spicy food :-)
Thank you for reading my post.
Have a nice day.
Farhad
[imfarhad]
---
Posted via foodiesunite.net