The Daily LEO: Did You Know @leofinance Has A Substack Newsletter?
---
Yes, the newsletter has been around for since last year. I think most of the HIVE users missed out on the announcement. Substack is an extremely popular place where many content creators are silently growing with subscriptions without having to take the traditional social media route. It is an extremely fast and lightweight website with a niche audience.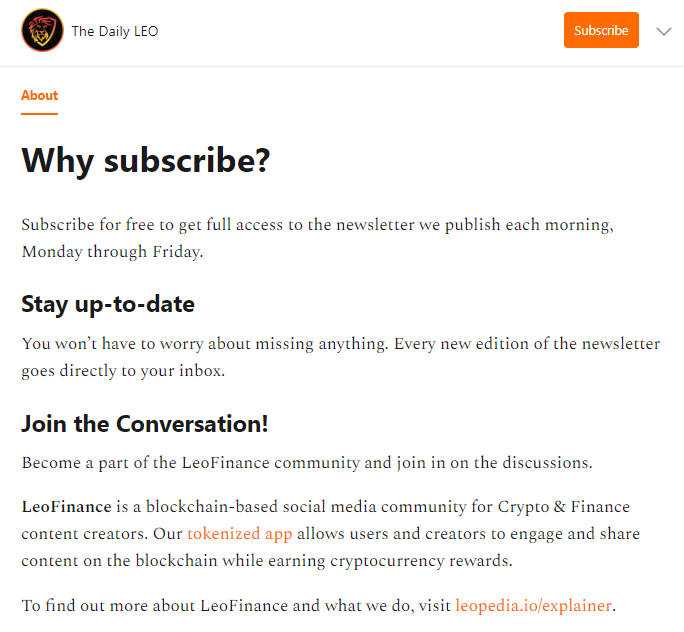 Alexa Rank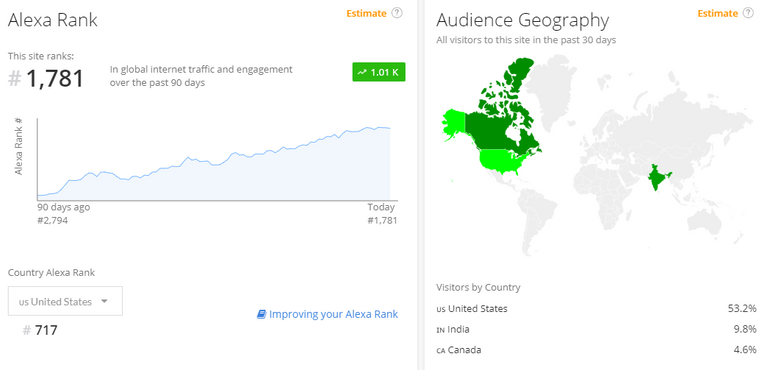 If you visit https://leofinance.io without after clearing your cookies and without Keychain, you may see this. Is Subtle, non-invasive and I have no idea about the subscription numbers.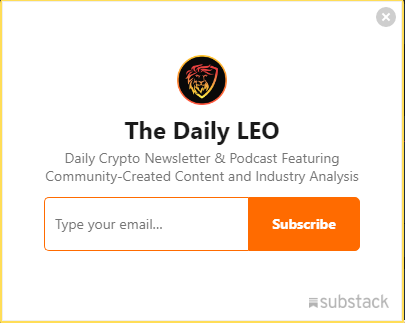 ---
I Know About The Daily LEO And I'm Subscribed
---
---
I Had No Idea About The Daily LEO And I Would Like To Subscribe
---
I Had No Idea About The Daily LEO, But Not Interested In Subscribing To
---
---
Answer the question at dpoll.xyz.