Would you like to see this clever feature on DBuzz?
---
For everyone who is still unaware https://d.buzz is the Twitter competitor on Hive blockchain. You should check it out & show some support. https://next.d.buzz is the interface I use because the newest features get 1st released there and later implemented on the more stable https://d.buzz
Hive Community Needs Feedback + Ideas
We all have a stake here. Win for the ecosystem/Dapp is win for all of us who own a piece. My ideas may not be perfect. But that's what you guys are for. If each of us contribute a little...... we can all end up with lot of great ideas.
My Last Buzz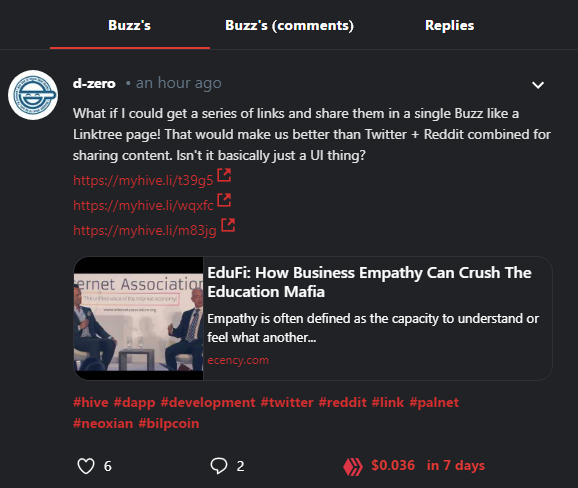 I was sharing some of my own LeoFinance posts. The 1st post EduFi: How Business Empathy Can Crush The Education Mafia took me hours to write and only has 0.1 LEO in rewards. I wanted to see if I can package it with few more posts I've made and share sort of "Best of This Week" or "Curated List" type of post (almost like a mini-newsletter on blockchain.
But it doesn't look too cool. So I was suggesting some UI improvements and the amazing team behind @dbuzz is so responsive I get a reply in just minutes. Then I gave additional thoughts on what I think. Here's my reply. I'll quote it here again:
I'm not good with making my own graphics. What I was think of what we already have when pasting a link, but more of them in 1 Buzz. We can later have customization or any other improvements based on feedback.
The way I can share bunch of YouTube videos in 1 Buzz makes it so much better+efficient than Twitter. What if I could just have the same with links?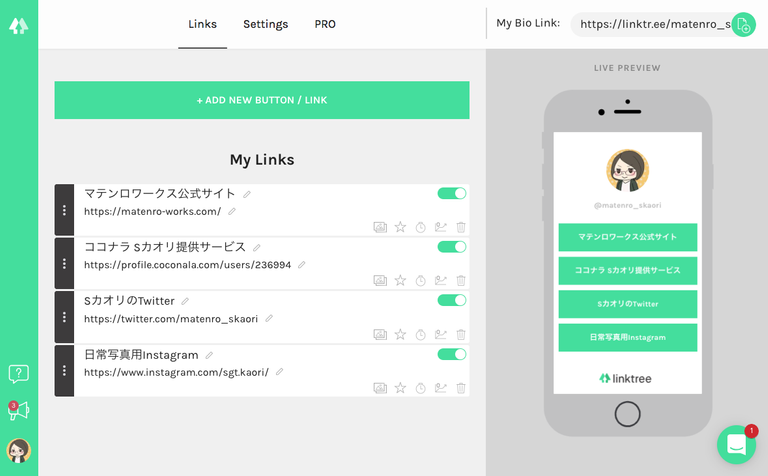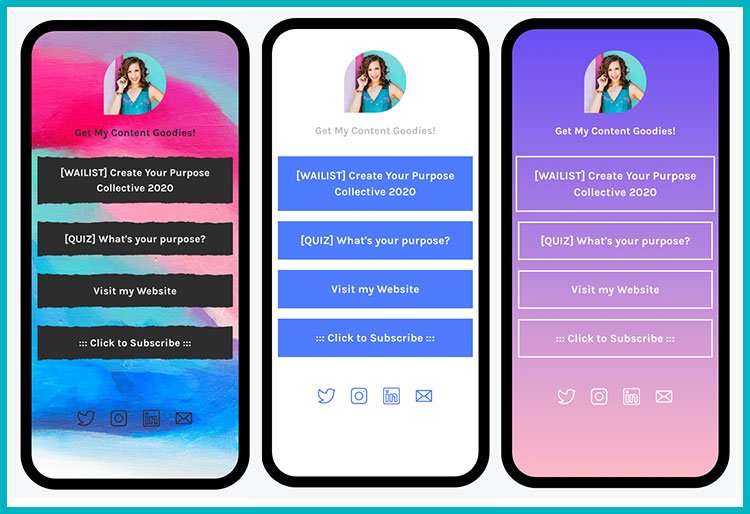 Eg:
I started talking about a blockchain and how it works. Then I link a video & it looks like this
Then I talk about a new update to the blockchain

When I post few links, only 1 link gives a preview. If all links give a preview it would look cooler IMHO. Later we can see if @dbuzz can have its own https://linktr.ee clone where people can make random lists or links and share them in a Buzz if they want. Just think about the SEO potential of getting some influencers to link to a DBuzz domain and people are encouraged to Buzz or Re-Buzz the whole collection of links as 1 post. I don't see Twitter doing this anytime soon. Better get ahead 😏
Would you like a feature like this? Do you think it will be a great addition?
---
---
---
---
Answer the question at dpoll.xyz.