Rising Star X King Of Duels Partnership - Are You In?
---
It's cool to see Dapps work together. it's beneficial for both parties. It's also good marketing. Why pay money for ads with 3rd parties? Isn't it better to promote within the same type of Dapps on same blockchain?
Even the sales funnel gets super simple. I saw a post. I logged in :)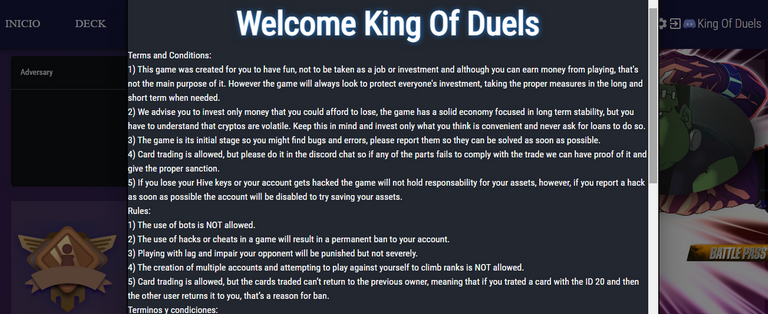 few seconds & I'm in. It's faster than Web 2 logins. Seriously! Have you tried how long it take to login with FB, Google, Twitter accounts? I've had a faster experience in Hive. Best part is I've got full control over keys. I own the account!
King Of Duels Trailer
Devs have learned from already successful blockchain games. There's some learning curve. KOD isn't a rushed game. Lots of planning has gone into it. Unlike some Dapps there's a a full fledged whitepaper!
They've got a YouTube channel with tutorials. I really respect the effort devs add to KOD. I hope the best outcome for everyone involved from making to playing :)