---
I've been using https://next.d.buzz since its launch because I love the features. When I click on a notification at https://next.d.buzz/#/notifications I get directed towards my last post on @dbuzz instead of where I need to be.
I Click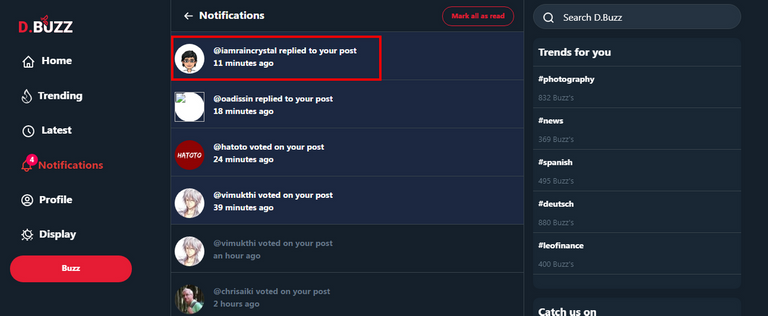 I Got nothing and then I clicked to "View the full context"
I Get

I think it's just node issues. Lately things have been working relatively better. I hope this'll get fices soon. I'm looking if there's more people facing issues.
---
---
No. But I used to have some issues
---
---
---
Answer the question at dpoll.xyz.