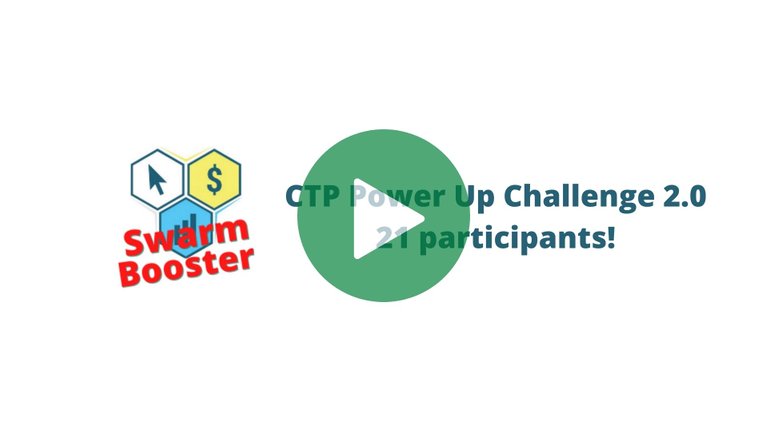 A couple of days ago we have started the CTP Power Up Challenge. You can learn everything about this challenge in this post and you can still take part!
So far 21 people have enrolled in the challenge and we are looking forward to seeing how much CTP tokens we will be able to stake together.
A big improvement for the CTPSB project
Like every Sunday, we have paid the dividends to the delegators of this project. By the way, the return for the delegators this week has been astronomic. Check-out the video ;-).
What was different today was that the dividends were paid in two installements. For the first time the dividends were paid automatically using a script that @amr008 has written for us. A big shout out to him. He spent hours today to help me install this script on my computer and run the dividend paiements. This is a huge time saver for me and I'm very greatful! The first installement today was a test run. This is why you have recieved two paiements.
The project continues to grow
We have reached a new record of Hive Power with which the account is upvoting your posts. These upvotes add a huge value to our posts and help us grow faster on the blockchain.
---
Learn more about the CTP Swarm Booster: