Hey friends! Shei here... :)
My ears haven't been feeling really great recently due to using my headphones too much. I work as an online teacher and I always use headphones in my classes. It happened in the past, too.

Well, I have a more comfy headphone which I can use for a long time, but the microphone only has noise reduction. On the other hand, I have another headphone which has noise cancelling microphone. This one is perfect for my classes, but not for my ears.

In the past, I also used the same headphones. However, I actually just utilize the microphone and use a speaker instead to save my ears from aching. The problem is that, my old speaker gave up a long time ago.

When I told my parents about my earache which sometimes leads to vertigo, they decided to buy me a new speaker. I tried to convince them not to because we recently purchased an office chair (which I'm still waiting to arrive), but they said it's also an investment.

Well, I'm planning to upgrade my computer hardware system anyway since it's been a few years since I last did... and so, I agreed! And it's a gift from them, so I'm happy to save my money for a new monitor next time.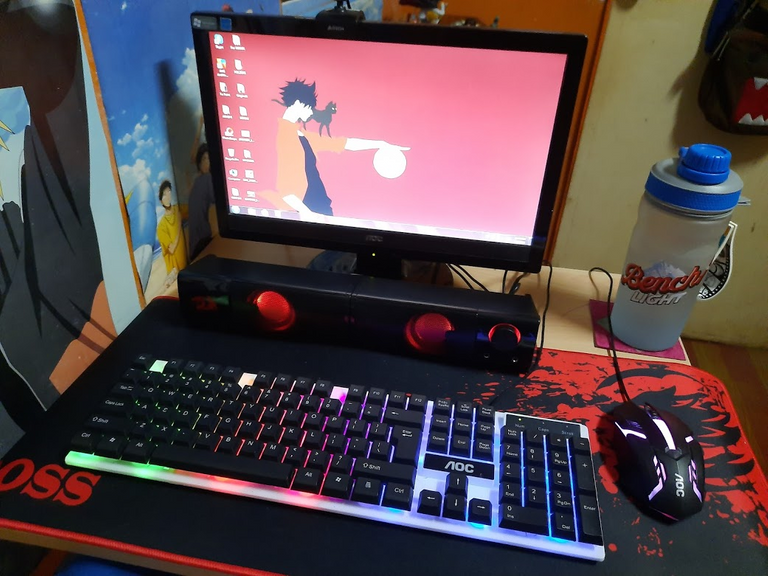 That's how my setup looks like now with the new speaker. I hope my monitor lasts before I purchase a new one. As you notice, there are already some white spots on the sides. This monitor is quite old. I bought it from my aunt who no longer uses it.
Now, let's start unboxing!!! <3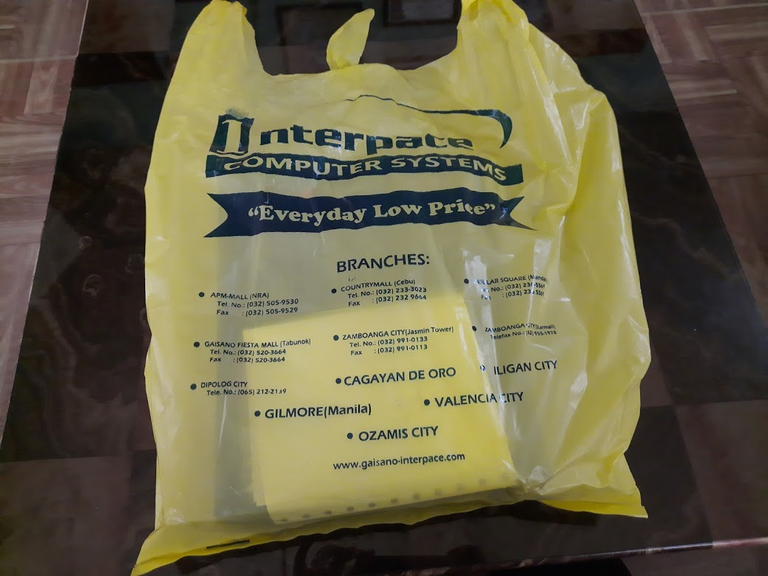 Interpace is my favorite shop to buy computer-related stuff. The staff are very friendly and they always give nice suggestions with both pros and cons.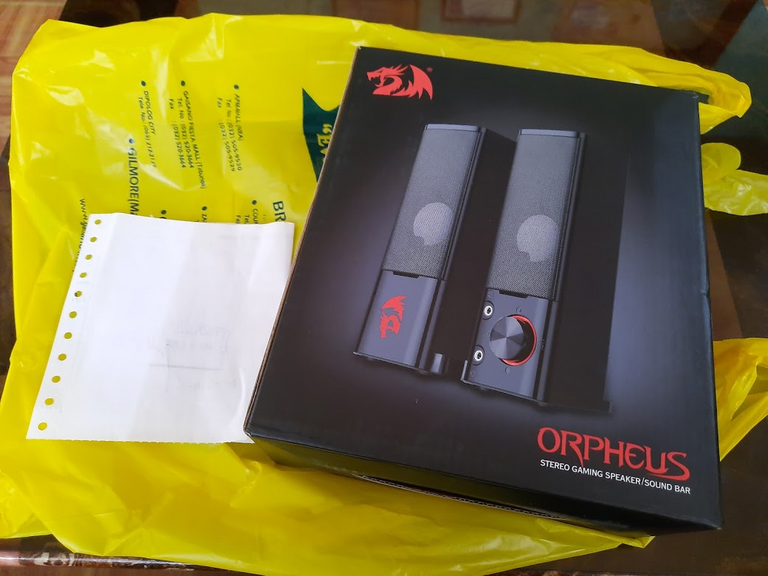 Papa actually have the same speakers, and we like the quality, so we decided to buy the same one for me.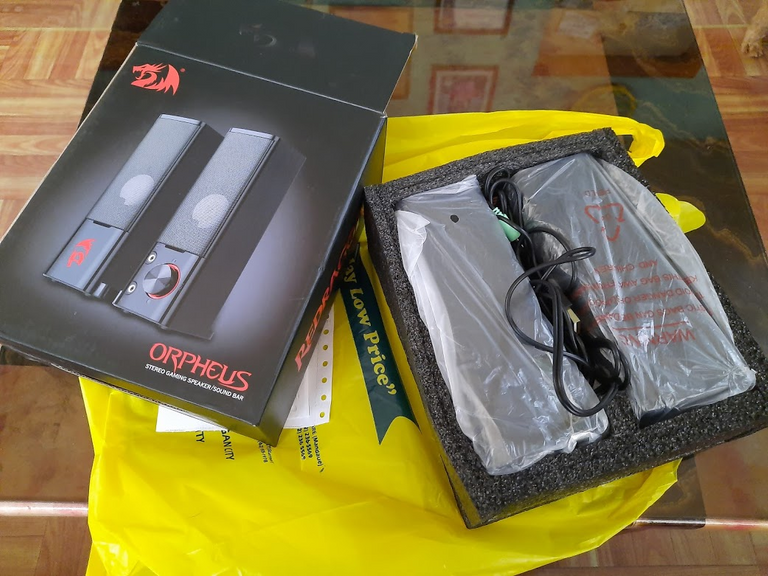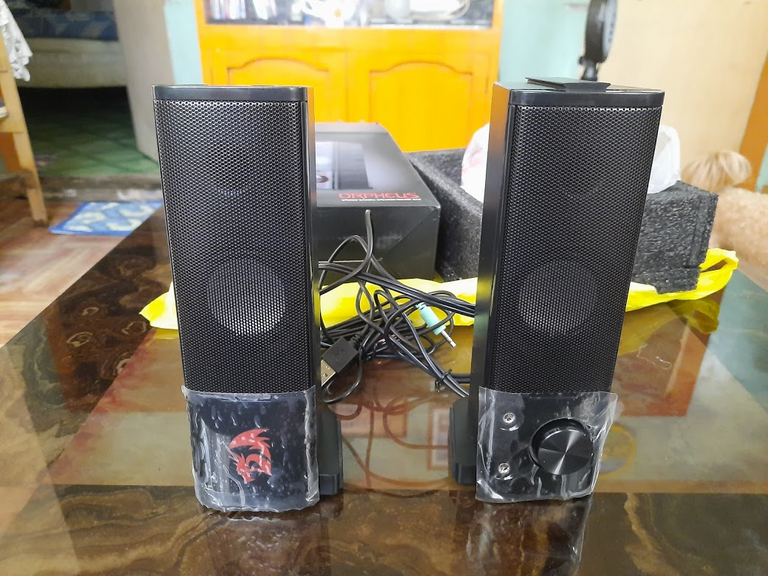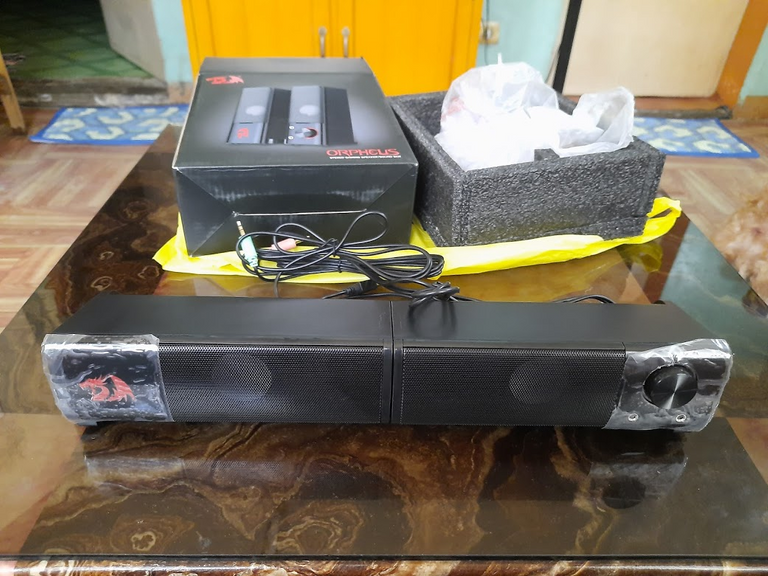 One of the things I like about this speaker aside from the quality is that we can combine or separate them from each other. I think that combining them is much better since it allows me to save more space.

After unboxing, I tested it out in my room.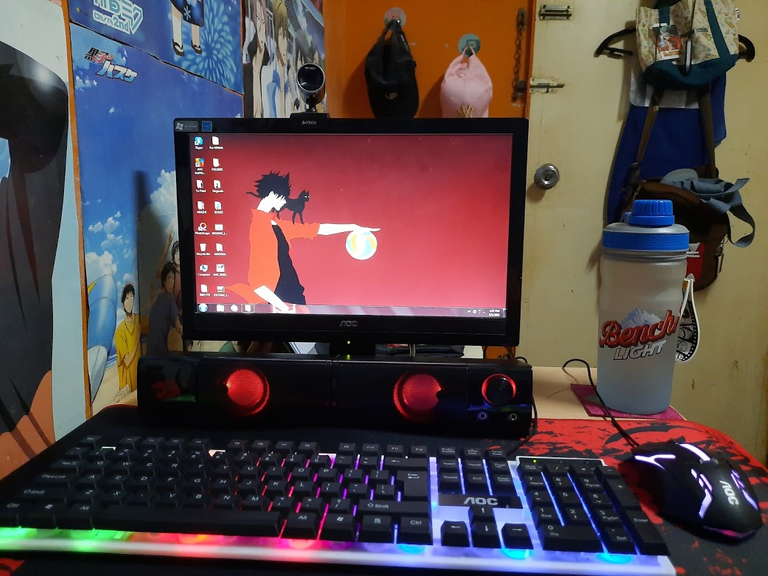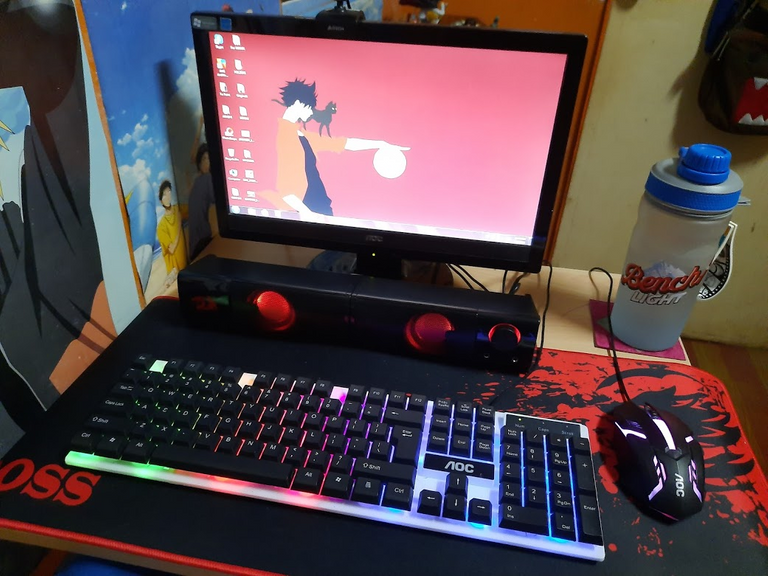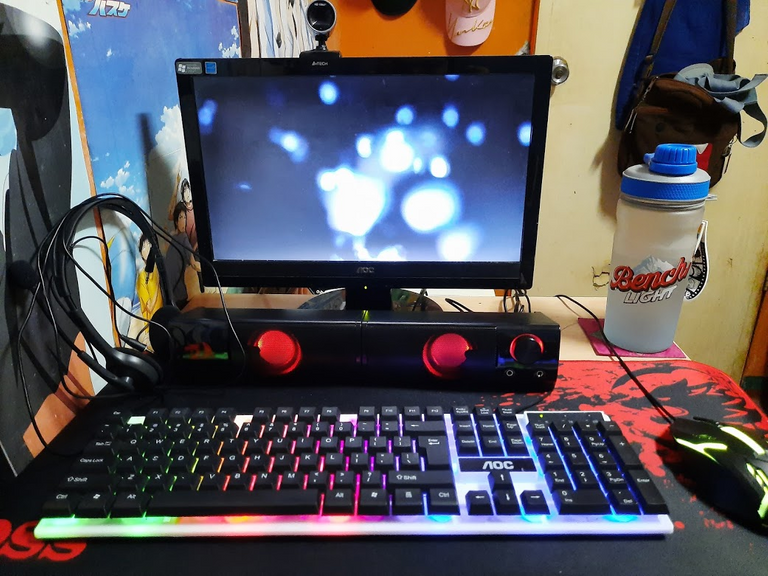 Another good thing about it is that there are both headphone and microphone ports. With my previous speaker, I connect the speaker cord to the rear port of my computer and connect the microphone cord or my headphones to the rear port of my computer. It made my computer's rear ports very messy.

As for this speaker, I can connect both a microphone and speaker cord on the rear port and if I want to use the microphone from my headphones, I'll just connect it to the speaker directly. It worked very well when I tested it.

Another thing, the power is connected through USB, so I can either directly place it on the USB port on my CPU or I can attach it to an adaptor and plug it somewhere. I also tried plugging it to a power bank and it worked. So, if you want to go out like on a picnic or by the beach, you can use your speaker anytime and anywhere.

I'm very happy to receive this from my parents. And now, I'm eager to save more or blog more to purchase a monitor and upgrade my CPU in the future. These are good investments for me since my PC is my partner both for my job and my hobbies.

A few days back, I exchanged some of my HIVE to purchase an office chair. Once it arrives, I'll be sharing another unboxing and perhaps installing blog on it. I'm excited for it because it'll mean a more comfortable way to work. I'm just using a plastic monoblock chair at the moment and it's not very healthy and friendly to my back and my bottom. I'll tell you more about it soon.

I'll end this post here for now. Thanks a bunch for dropping by and also for your support. Have a great day! (^^,)/