My life's a mess and so are my things. Well, fixing my life needs a lot of time and effort, so I'll set a short-term goal for my stuff instead.

As you know, I have a lot of hobbies, from painting or drawing to writing poems.. practicing calligraphy or even studying Japanese from time to time. I'm not well-organized, however, and the stuff I need to do these things are just piled up on my small desk. Like this one below...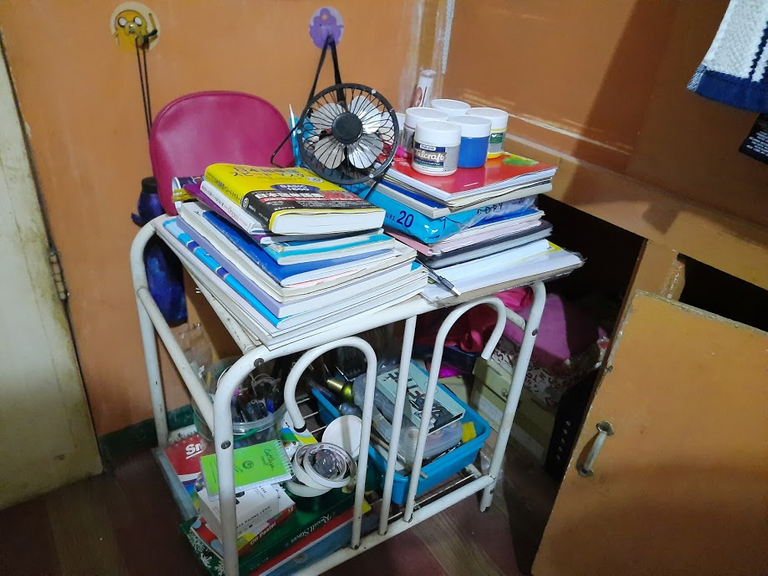 You may also notice a bunch of bond papers both long and short as well as A4 papers for printing stuff. It's just so messy and every time I get something which is under the others, everything becomes even messier. So, I tried to look for an organizer and I found an interesting one online.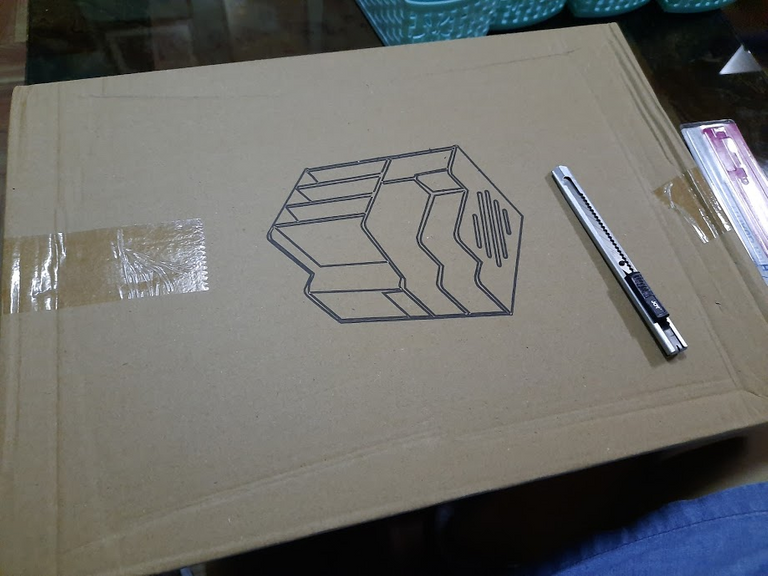 It arrived last night and I was too excited to unbox and assemble it during my dinner break. I actually gave myself around 20 minutes to do it. The manual sucks, so I decided to just look at the end result and do some trial and error to create it. haha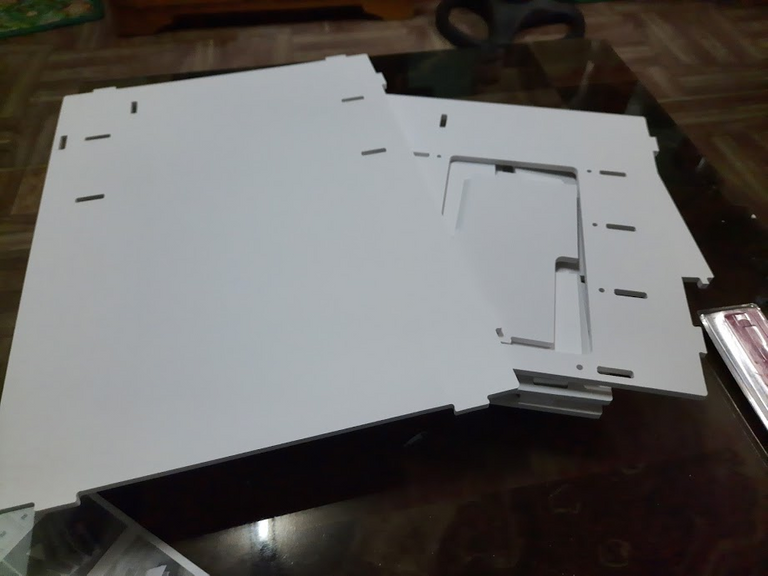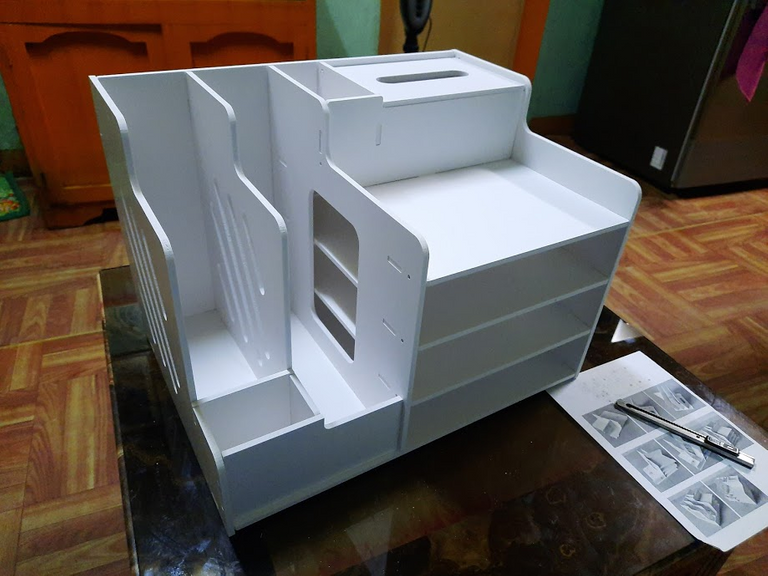 I spent all my 20 minutes on it. LOL... but it was so cute. I didn't have time to do the screws, so I asked my papa to do it instead of me, so I could directly arrange my stuff during my break time.

I also have a lot of art materials under the desk. Let's take a look at it one more time before the organizer came.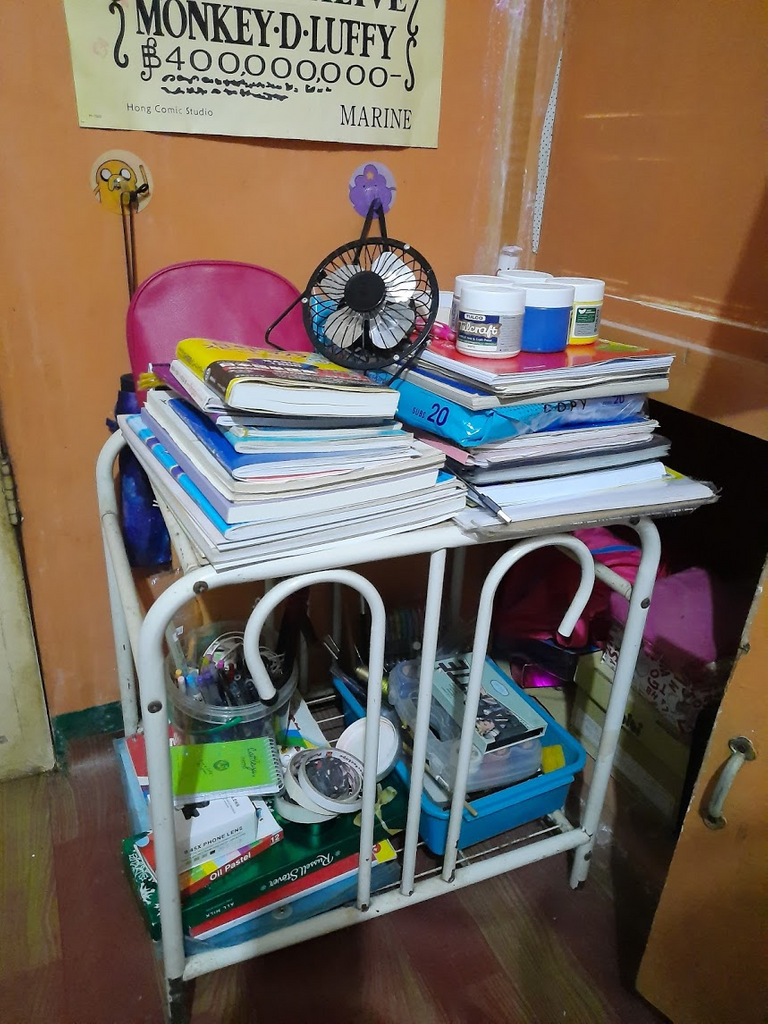 And here's what it looked like afterwards...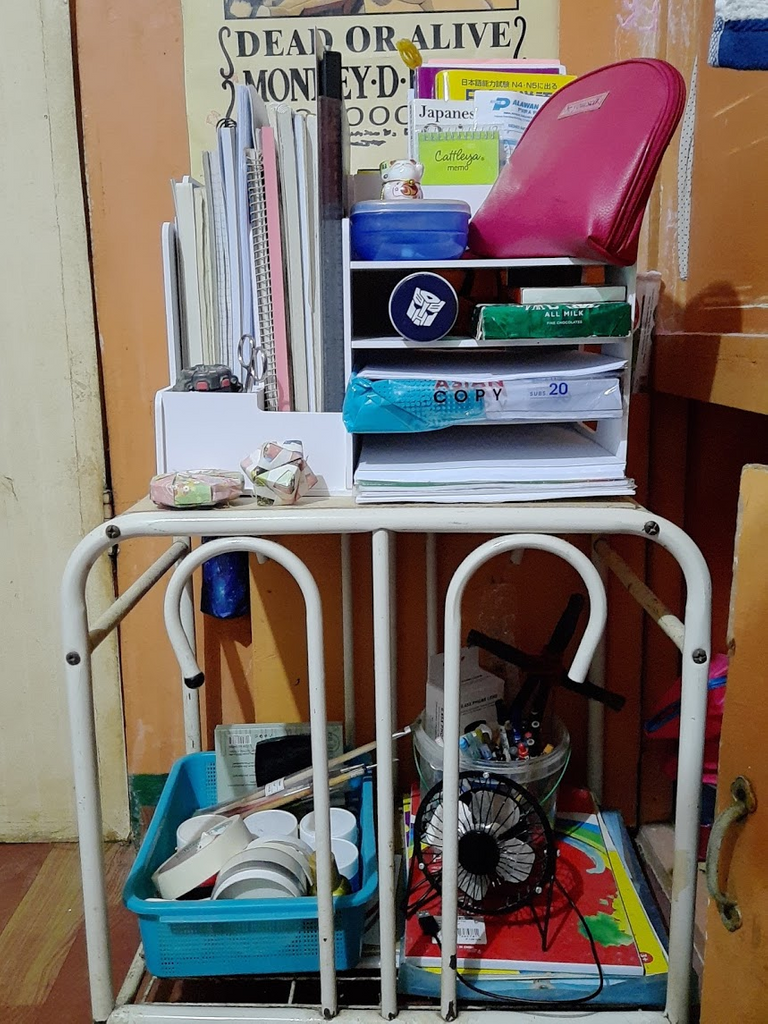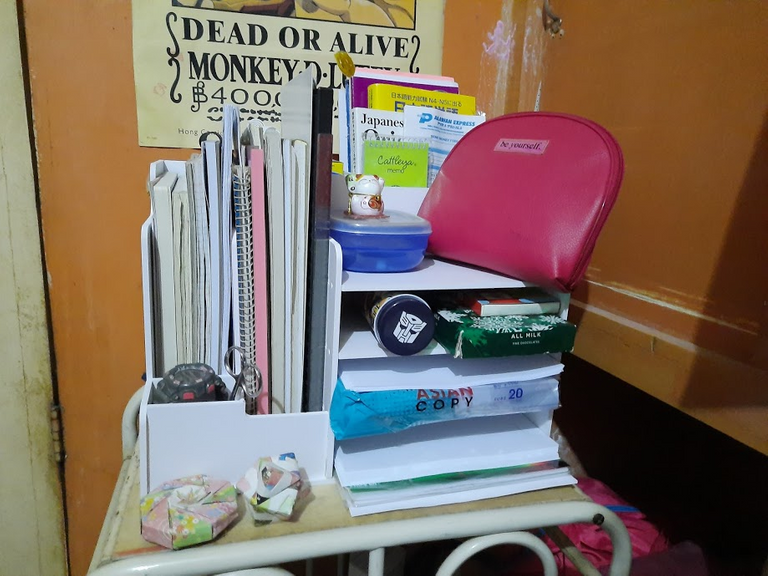 It looks so much better, doesn't it? I also got rid of some stuff and just placed all the important things. It's now easier to get something that I want to use without messing up the other stuff.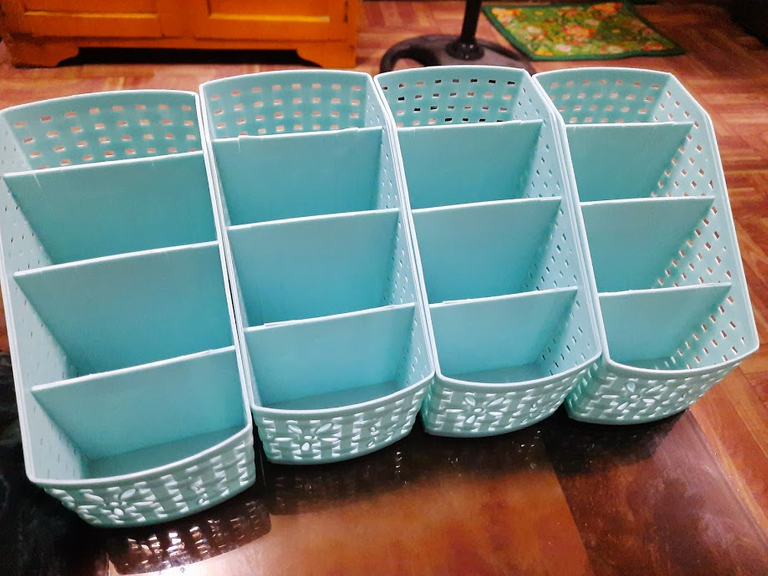 In addition, I also got these cute organizers for my dresser. Well, two of these are for mama. haha My dresser looks so more spacious now and the wires are not all over the place anymore.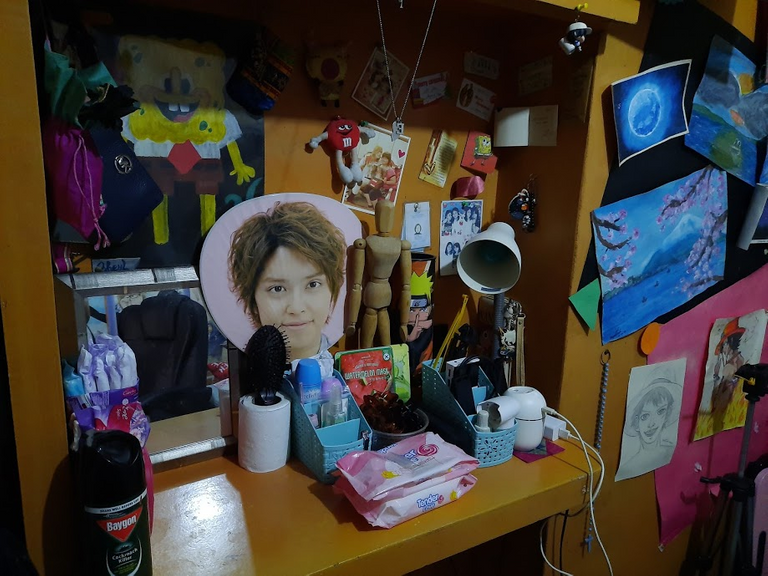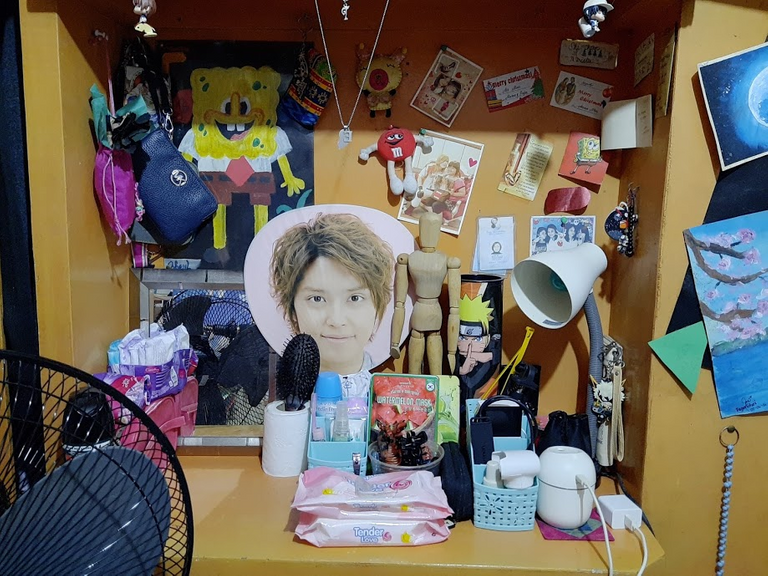 I couldn't take a "BEFORE" image but just imagine not being able to see an empty part of the dresser at all because of all the things I placed there. Seeing it now is like breathing fresh air.

Well, this is a good start. Hopefully by starting this, I could also arrange my life. There's a lot of things I want to do or achieve, but I don't know where and how to start. It's crazy, so I just end up doing nothing. No progress at all... but we'll see.

It's just too difficult to like doing a lot of things but there are other stuff that needs to be done. Ugh! Can I have more than 24 hours in a day? Sometimes, I just don't know what to do anymore. hahaha Is there a life organizer I could purchase online? LOL