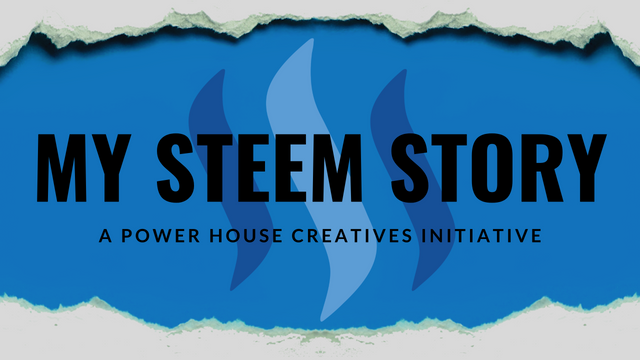 MY STEEM STORY
A Power House Creatives Initiative


Every second in our life have a story and every Story in our life started form second then it increases it's duration with the minute then an hour and gradually day, week month and years. Every Story has a starting point and Endpoint and every story spread its branches like a tree. Born and Die is a very common story for our life. Between these two times, the story of our life really quite different from each other.
If you are reading my blog you are also a steemians or you have a great interest in any one's life story. Steem is a great platform because of its some exiting Quality. We are all steemians and we love this platform from our heart this is a very common story on steem platform. Most of steemians are very active and dedicated for this platform it also a very common story on steem platform. Steem has a great impact on every steemians life it also a very common story on steem platform. But @powerhousecreatives want to know about your steem Story so join this creatives initiative.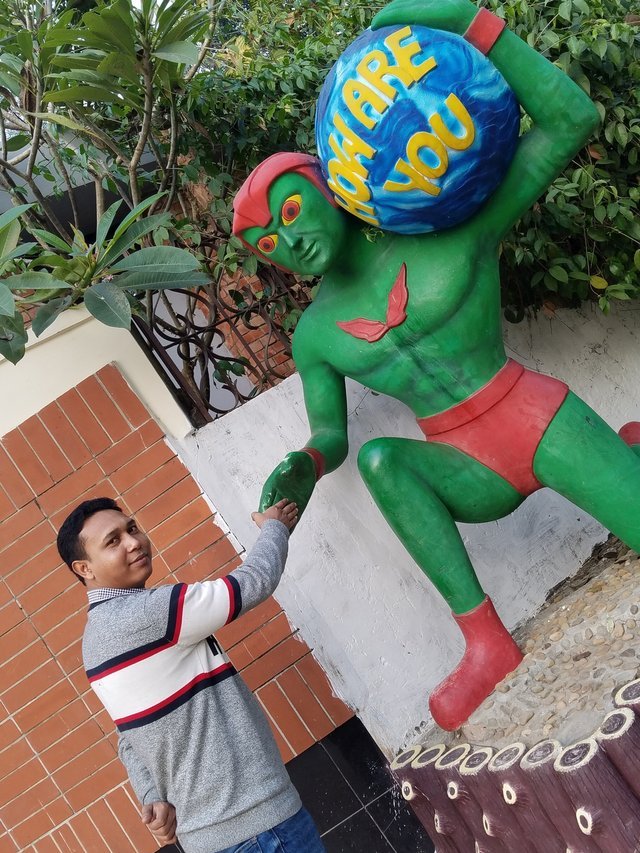 Where my Steem Journey began:
What is the extreme condition of reality in our life? The condition form where you want to revive yourself, the condition form where you want to improve in your life. This condition always offers you two-way one is good and another is bad. Choice in your hand. Steem is the best gift of my extreme condition of reality. Reality gifts me a great reality. Because Steem is now my reality.
In the present world, what is the most searching sentence in Google and Youtube? "How can I Make Money From Online" This is the most searching sentence on Google and Youtube and the near future, it's going to be a more popular searching sentence. Its really quite difficult to find a single person who has minimum knowledge about operating computers and minimum knowledge about internet browsing never searches with the sentence in google search Engine and Youtube.
I got a job in 2017 but I was not satisfied with my starting salary. So I always searching for extra income to support myself and my family. So I tried a lot of options form online. Finally, I was able to know about the steem from a youtube video and become very excited about it. Without spending my time I was signup for claim my account on steemit.com. And after 3 days I got a confirmation mail of my steem account. Finally, I Joined Steemit in November 2018.
I Spend two days for setting my account information. Because it was a completely new experience for me. Then I made my first introduction post without using #introduceyourself. In my first post, I got 0.09. It was really great exiting for me. Those times I had zero knowledge about cryptocurrency.
Then I started to learning about this platform more and more. Re-steem @hatu post was my first mistake!!!. No It was not a mistake but very begging I did it mistakenly and about one week I considered it as my mistake.
I was not any qualification, Just love to write in my own language and I was not so good at in English but I was so confident about my writing skills. So I decided to start my journey with steem and chose the topics "Representing Bangladesh" Through steem Platform.
My initial challenges & how I overcame them:
English is not our native language. I never wrote free handwriting in English. Firstly I felt quite difficulties to write something on my blog. But I have a great quality I never like to copy anyone's. So I felt very difficult to translate my real expression in English.
I have no idea about the markdown and html method. I felt very difficulties to write my blog. But some youtube video on these topics really helps me to overcome this issue.
After a month I was able to know about the community and there is a native community in this platform. It was really great discovery for me on steemit. But I feel difficulties to join on this community with discord app. Because It was a completely new exprience for me. With the help of youtube I solve this issue. Then Joining on @bdcommunity also was an challenge for me. Because to verify my account I was need 0.001 SBD. Following @merlin7 solved this issue. With the help of @bdcommunity and @steemitbd now here I am.
My Steem blockchain knowledge:
Blockchain Is not very popular in 3rd world country, especially in our country. I had no any knowledge about blockchain. After joining steemit platform a word Blockchain made me very curious. What is blockchain technology? When I started to learning about the steem token or Steem Digital Currency then a technology continuously started to disturb me. So I had to learn about the blockchain technology. How it work? Turley speaking still I gathered only 3% Knowledge about blockchain technology. I just comfortable with steem blockchain but not comfortable with other blockchains because I always fail to understand the methodology of blockchain.
My Steem favorites:
I just love to write, form the beginning of my steem journey almost I posted only 6 Videos via @dtube. In the very begging, I feel very comfortable with(steemit) then when I was able to know about the busy.org and posting from busy.org is rewarding then I was started posting form busy.org. As a mobile apps I used @partiko and @esteem. But never used those apps for making my post. Now I feel very comfortable to using steempeak.com for my writing. Sometimes I used various tribes website as like neoxian.city, palnet.io, steemleo.io, creativecoin.xyz, for the travel post I used travelfeed.io.
My golden nugget advice:
If I'm going to give some advice about this platform, This is very important to describe why I am here? That was true firstly I was here only for making some extra money. But now I'm here not only for making some extra money form here. Now I'm here for making my career. Now the question is there how I can make my career from there. Opportunities are not the final word for your career. You have to have a great and perfect plan for your better career. Steem is a very organized platform, from here you can easily develop your skills. Steem will teach you how to be a dedicated person for your career. Steem will change your attitude. Which is very important for your better career. Steem will develop your communication and leadership skills. Which is very important for your best career. So just don't waste your time for making money on steemit. Just try to do better and the best with your skills on steem.
My Steem hood & its peeps:
No community no steem. Without community there has no existence of steem blockchain. Community is the heart of steem. It is quite impossible to come to this position on this platform without the help of the community. The community I belong to its our native but very popular community on steem blockchain. I feel very proud being a member of this community. Firstly @bdcommunity Discord. Its very helping community on steem blockchain and a great symbol of brotherhood on this platform. Nextone is @steemitbd Discord. It also our native community and very helpful.
Beside the community there are so many great people on steem platform I followed:
@azizbd, @zaku, @rem-steem, @hafizullah, @sourov, @xpilar, @sultan-ache, @theycallmedan, @freedomwriter, @r2cornel, @tazrap, @cbhartist so more.