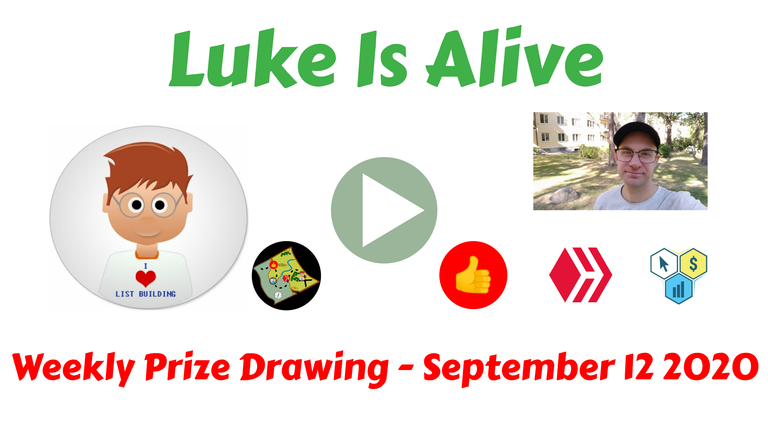 Graphic made in Desygner, video posted on LBRY
Click the image above to watch the video.
Thanks A Lot!
This was the last day running the #LukeIsAlive contest for me @flaxz, tomorrow @maddogmike will be running it, and have taken over the accounts, it's been really fun to start it up, but having a person running it that does not run many other projects too means he can give it more focus.
I will still be around, help him start it, and get him any help he needs to keep running it, and also help with funding when I can.
So good luck to you @maddogmike I know you will do a great job.
Note: Do consider publishing your post or video in the Luke Is Alive Community, they do get some extra treats, the post gets a tip, and so do meaningful comments made on the posts that gets posted there.
Welcome to the Weekly Prize Drawing for the #LukeIsAlive contest, for September 12, 2020, watch the video above to see the prize drawing.
Participants And Statistics
To view the posts that have been added for todays drawing, view the reblogged posts since our last drawing on the @lukeisalive account.
Statistics For Today
Participants, plus daily and weekly entry tickets.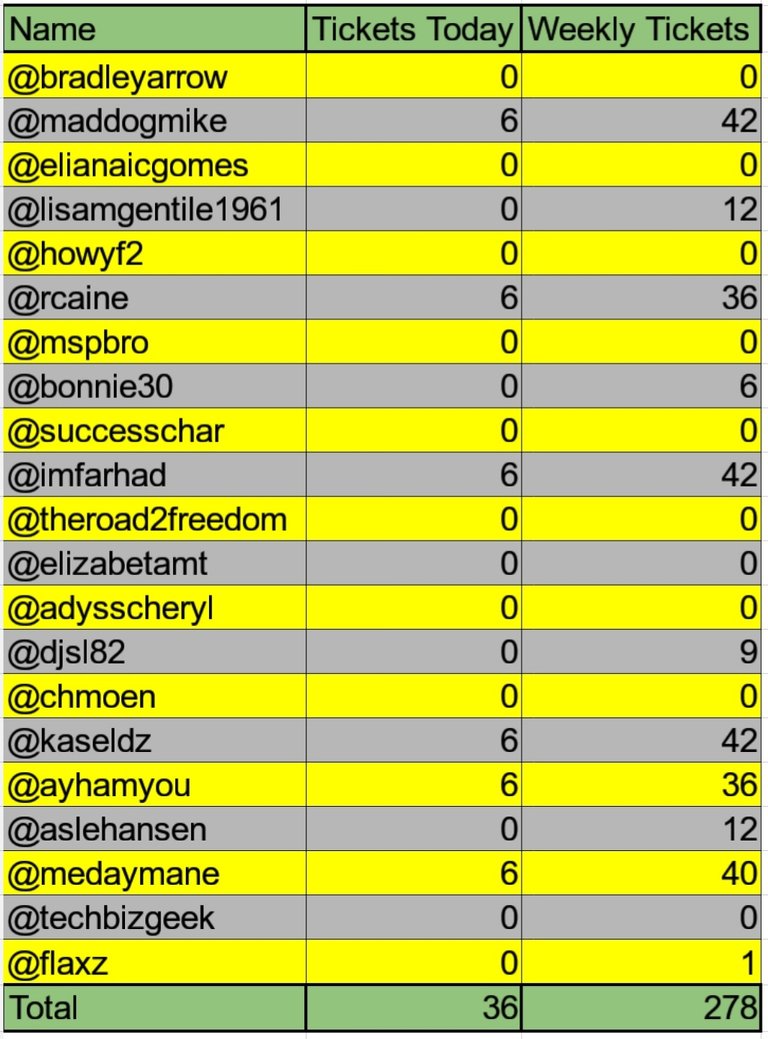 Screenshot from Google Drive
Prize table, and contributions to the prize pool, plus total payouts.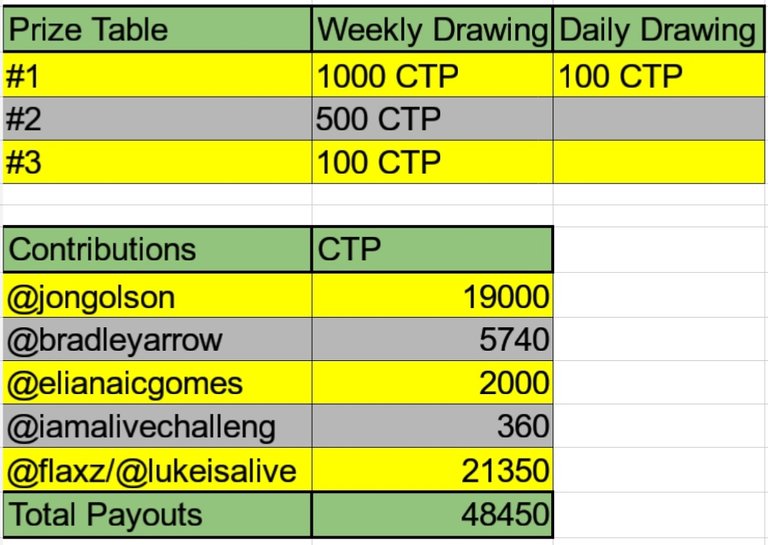 Screenshot from Google Drive
Prize Payout
Watch the video above to see the winners for today and the payout.
How To Participate
Note: We will soon make a dedicated guide for the #LukeIsAlive contest, until then view this post, Luke Is Alive - Daily Prize Drawing - August 18 2020, plus more info about the Scavenger Hunt can be found here, Scavanger Hunt - For #LukeIsAlive Contest - How Does It Work?.
Team Luke
Thank You!
Thank you very much for reading this post and for supporting this contest, and do join it if you have not done so already, and ...
Stay Awesome!
Sincerely,
Luke The Listbuilder
On behalf of @flaxz
This is all my own personal opinion, do your own research before investing, and seek legal counsel if uncertain.
---
Credits For Music
Royalty Free Music from Bensound, track Hey!
---
Resources to help you with Luke, and to build your list and an online income.
---