Hi community, it's nothing new that 1UP is booking a lot of cool projects for us and I took the time to talk more about how Token can impact Hive and that's just the beginning.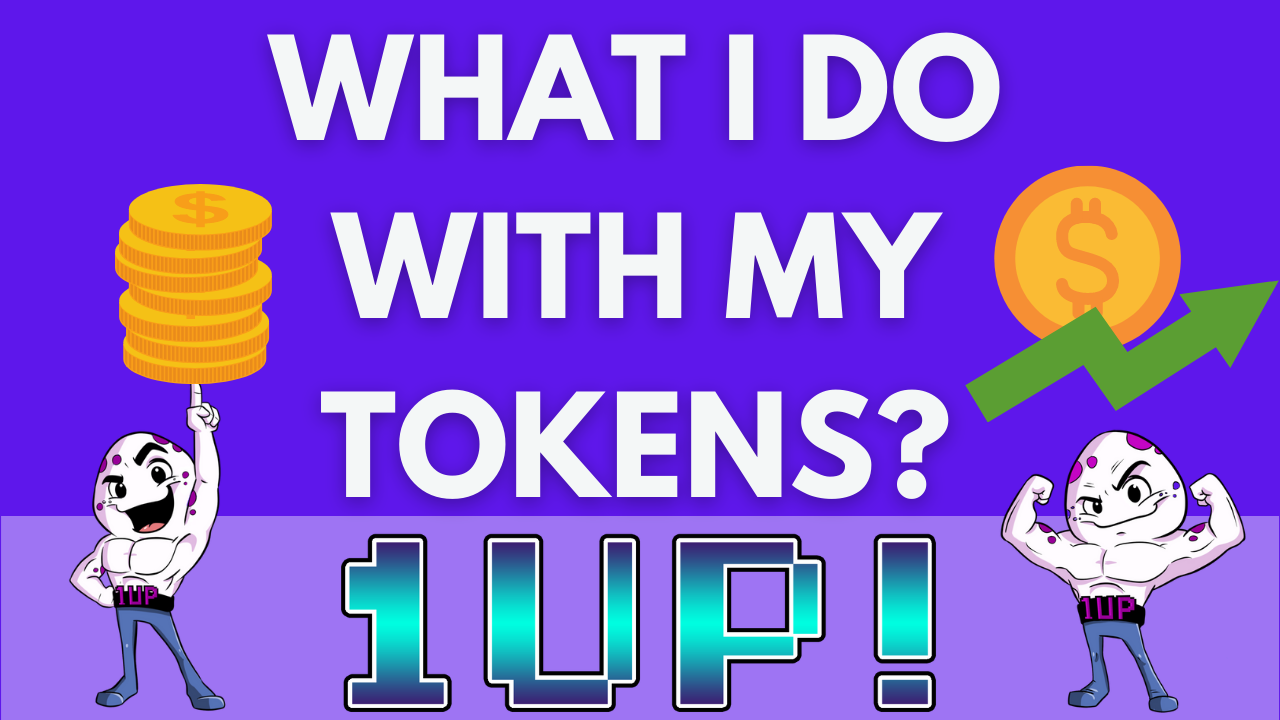 In my previous post I mentioned an NFT #play2earn game that they are developing that even has a metaverse, it will have a marketplace, we will have land and much more. That excited me a lot.
You can read about it in this post:
https://www.1up.zone/@weesleytv/nft-studios-token-giveaway-chifibots-new-nft-game
Not wanting to go on too long, we have a promising token in our Hive ecosystem, which has soon established itself as one of the most valued tokens, so it is in 37th position on the hive-engine list at the time of this post. A token you can currently purchase just write to win, that's right! Writing gives you 1UP tokens as a reward, and you're already making money with the token. In my case, I prefer to make stakes with the token, this increases my voting power in curating other authors, I can support the work of other colleagues and also values ​​the token more. Just writing for the blog I managed to stake my first 1k of tokens and in my curation I can theoretically distribute two 1UP per post.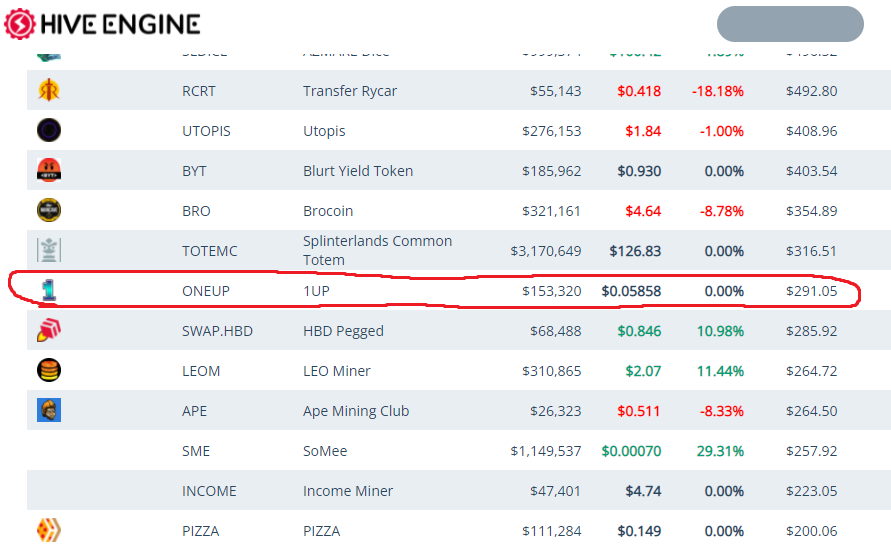 By Hive Engine
Its market value is quoted at: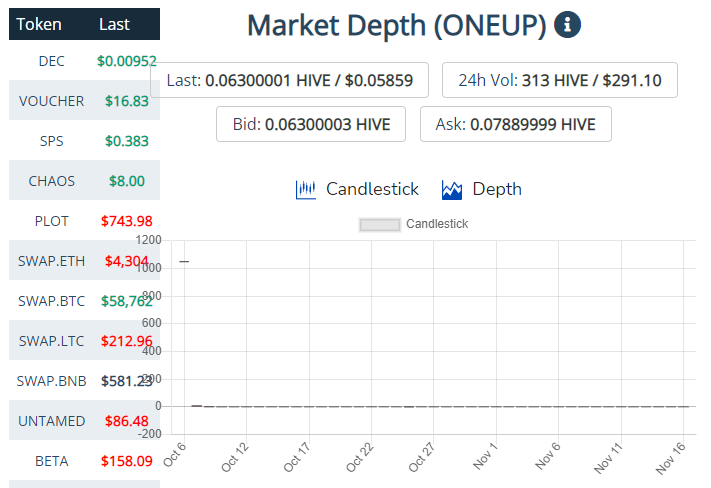 Market Hive Engine
For now the value is stable, but the token has already reached almost $0.10 even before the game launches, imagine when we have ALPHA released? That's why my friends, I just advise you to save your tokens and start writing about games, do what you like and still win for it... Be patient because the 1UP will go up much more and we will have one of the tokens with the highest value in the our ecosystem after the success that was the splinterlands.

Posts made by @failingforward show the list of people who have the most staked tokens and help you keep up with the current supply progress.
One way to also win tokens is to participate in contests organized by community curators and partners of 1UP projects, some are even happening and you can't miss them.
I have analyzing that few people are paying enough attention to the 1UP front end and you are missing out on the opportunity to earn more tokens by not using it, so start interacting through the front end which is a great tool that is available for community use, including what I'm posting for him.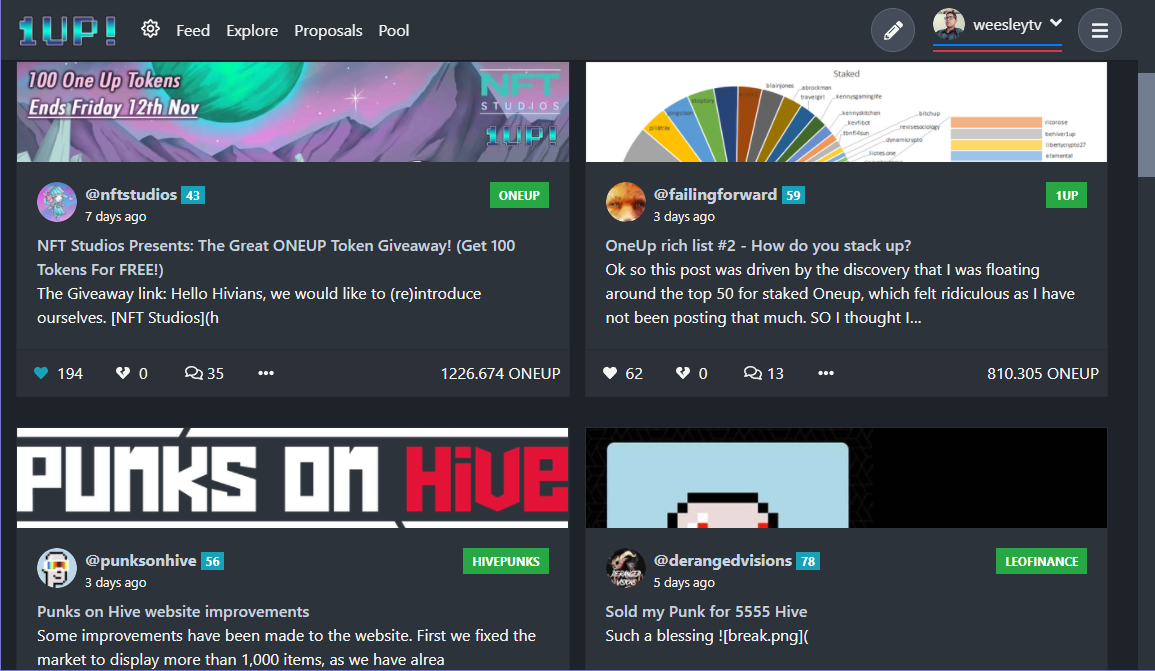 Posts with clarifications on the future of the community and Airdrops for you to stay on top of everything the @flauwy has released it so far.

Follow my social media to follow me and support me!

If you want to play, enter through the following links, I would love to have you as a friend.🤩🤩