69 points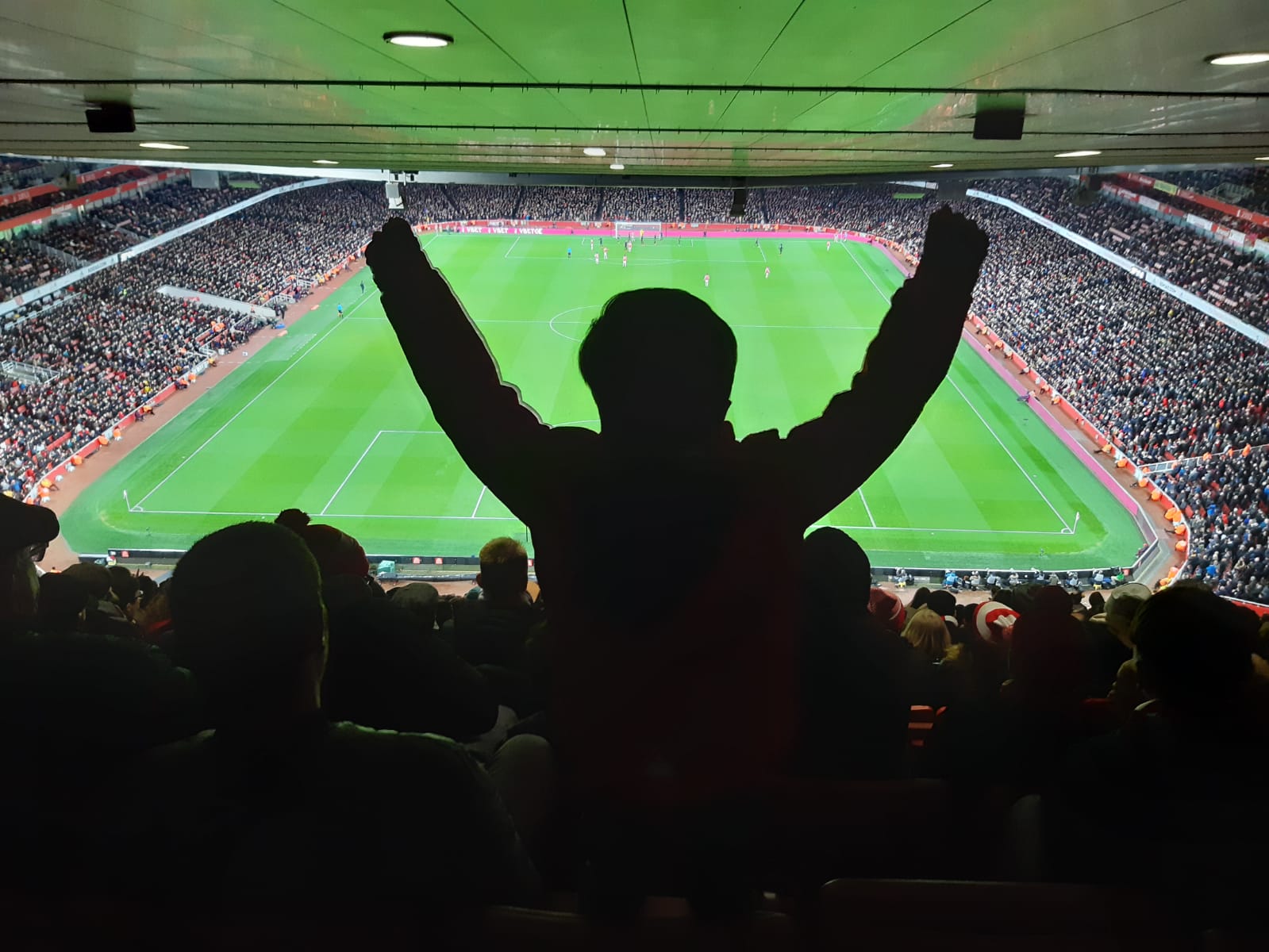 That's my little man at the Emirates for his first ever Arsenal match aged seven years old in March 2019 and we picked a good one as Arsenal won 3-2 in a five goal thriller against Everton.
My last Arsenal post a couple of months ago celebrated the accumulation of 50 Premier League points for Mikel Arteta and his men from North London.
The doubters and nay sayers continued to doubt their abilty. They doubted their steel and desire. They asked questions about the temperament of the team when the chips were down. So far the boys in red have continued to answer these questions and more.
In that post I mentioned, I said that Arsenal must avoid defeat for as long as possible and when the inevitable defeat comes, they must bounce back with a win.
Well, Mikel and co must not be Hive readers as they quickly lost an FA cup clash with Man city on January 27th and didn't bounce back in their next game. Not in the slightest. They fell to a 0-1 defeat to a buoyant Everton who had just appointed Sean Dyche.
You see it so often in football. A team is struggling, they can't buy a win, they are a shambles in defence, they can't score goals, then the manager gets sacked, a new face comes in and all the players want to impress the new gaffer. So Lampard getting his P45 and Everton appointing Sean Dyche couldn't habe happened at a worse time for us and Everton were massively up for that game and grinded out a plucky 1-0 win which would have given Arteta nightmares. Would Everton, a team that Arteta was a legendary player at before his time with Arsenal be the team to kill the momentum that had won them 50 points from a possible 57 up to this point?
It was certainly looking that way for a while, as after two losses to City in the FA cup and then Everton in the league, they dropped another two against Brentford and then they faced their league challengers Man City who dispatched the Gunners 3-1. It certainly looked like the wheels were coming off their title challenge. It would have been easy to fall apart, but they didn't. The showed their true colours and weathered the storm.
Almost every title winning team has a blip at some stage in the season, but the key is to snap out off it as quickly as possible and they have done just that. Their 50 from 57 points, was followed by 1 from 9 points (the blip) and now the bounce back had seen 18 from 18 with six successive league victories. That gives them an 8 point advantage with ten games to play, although City have a game in hand.
Arsenal Run In
This is what Arsenal's run in looks like and although I'd like Arsenal to have a chance of a double or treble, the lack of FA cup or European football might well play into our hands. Manchester City have eight competitive games to play in April, while Arsenal only have six. Then May will see Arsenal play four times, with City potentially playing much more if their FA cup and Champions League runs continue.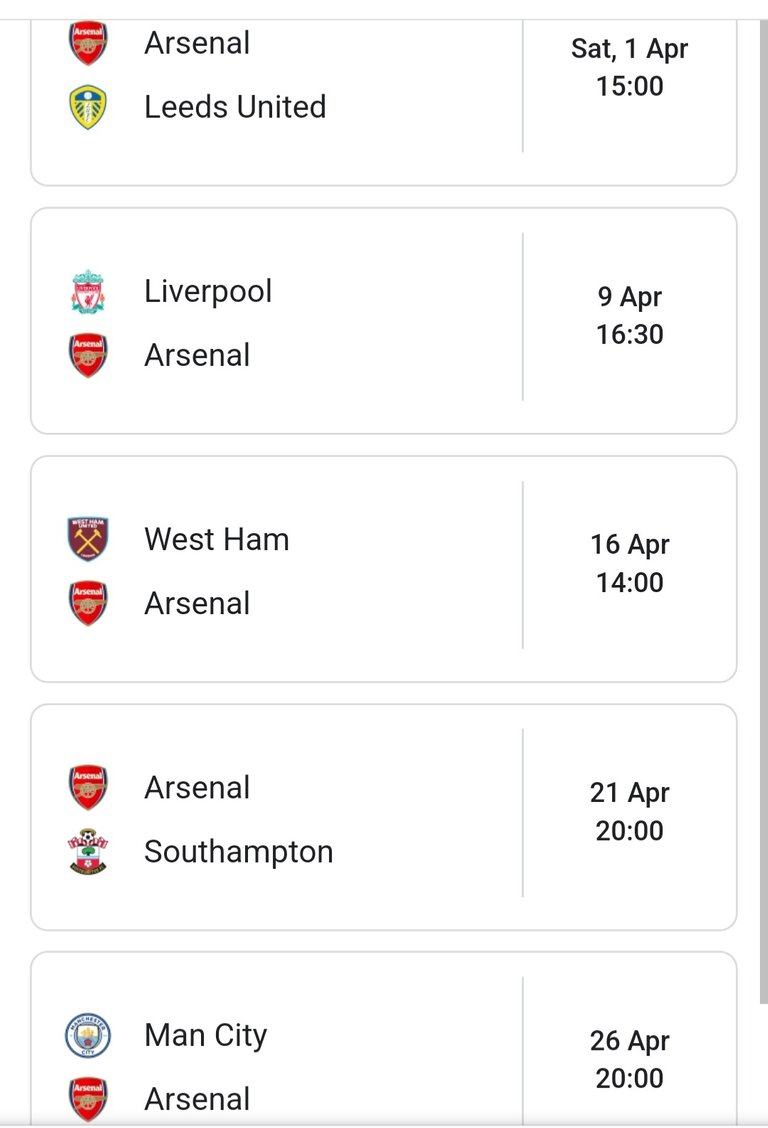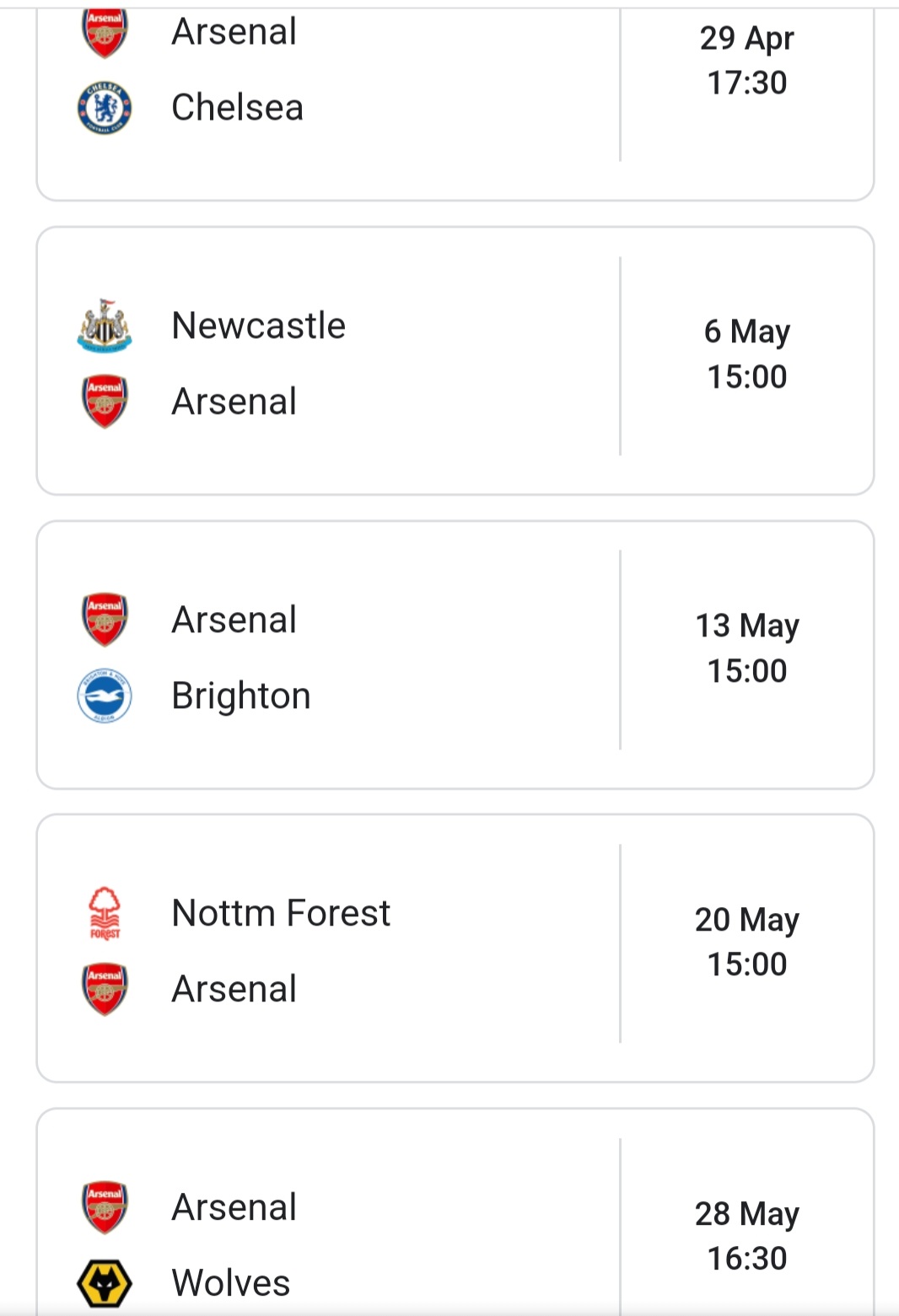 Man City Run In
As I was saying Man City have one eye on Europe this year and I fully expect them ro make it to the final and to be honest as a Gunner, I hope they do, as the extra games will take more out of them and Pep will be forced to rest players with so many matches on all fronts.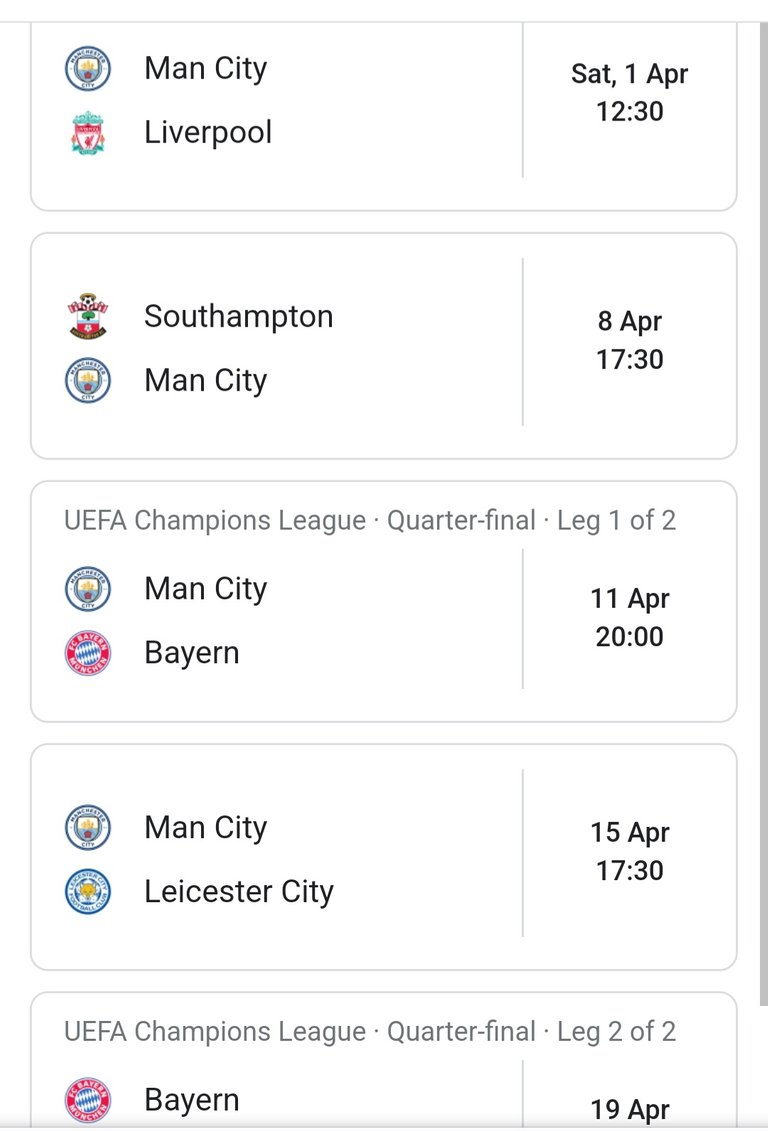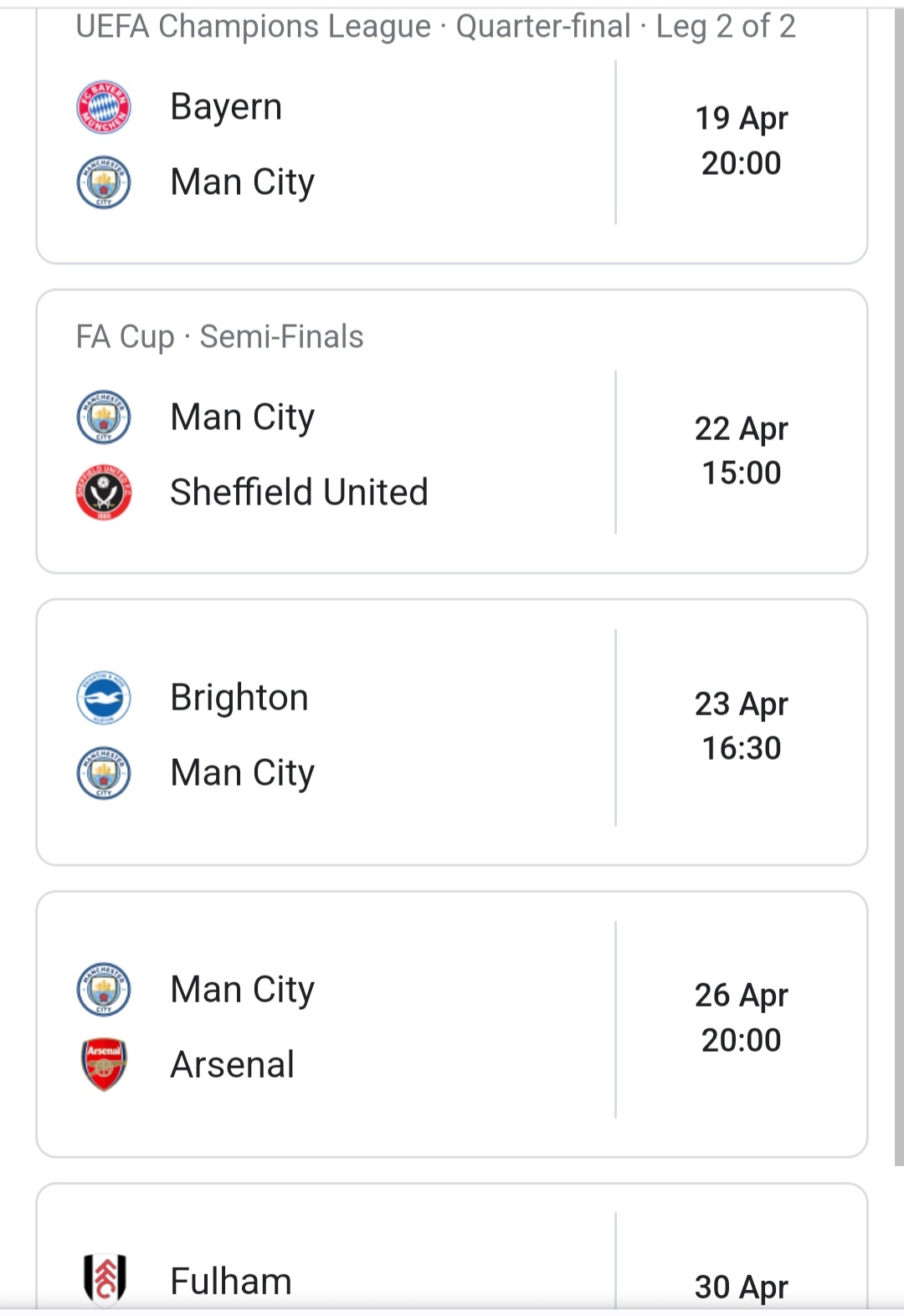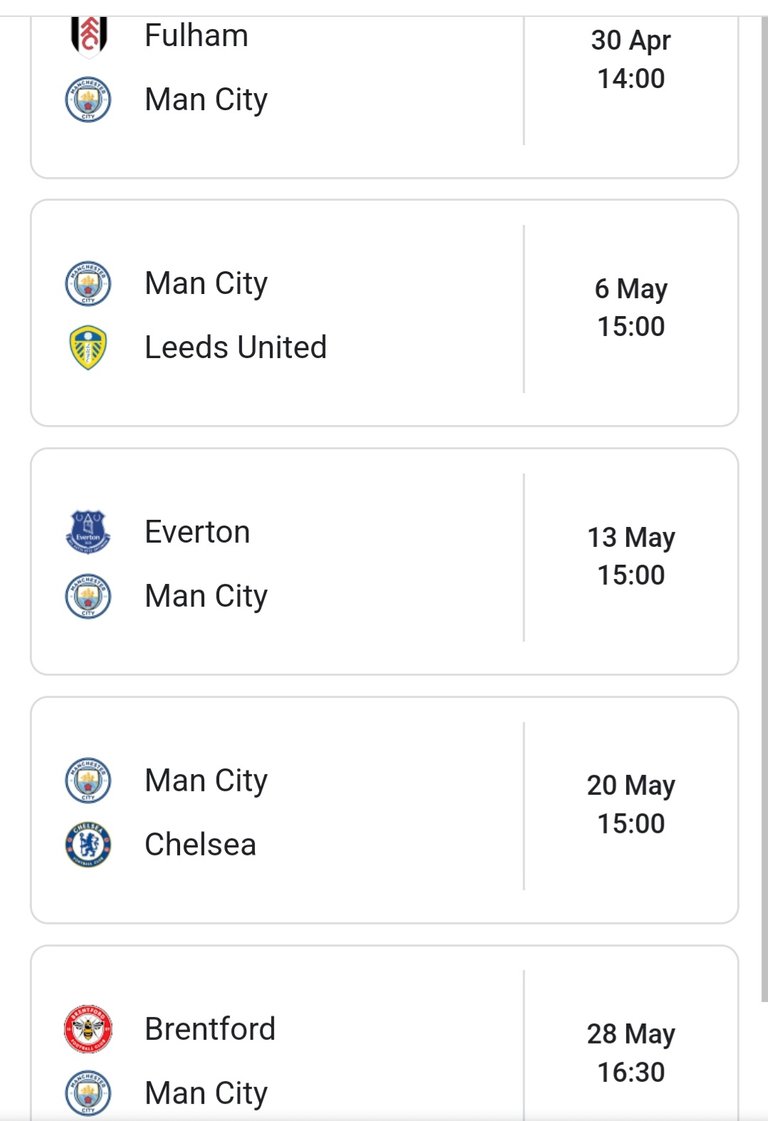 Injuries will be key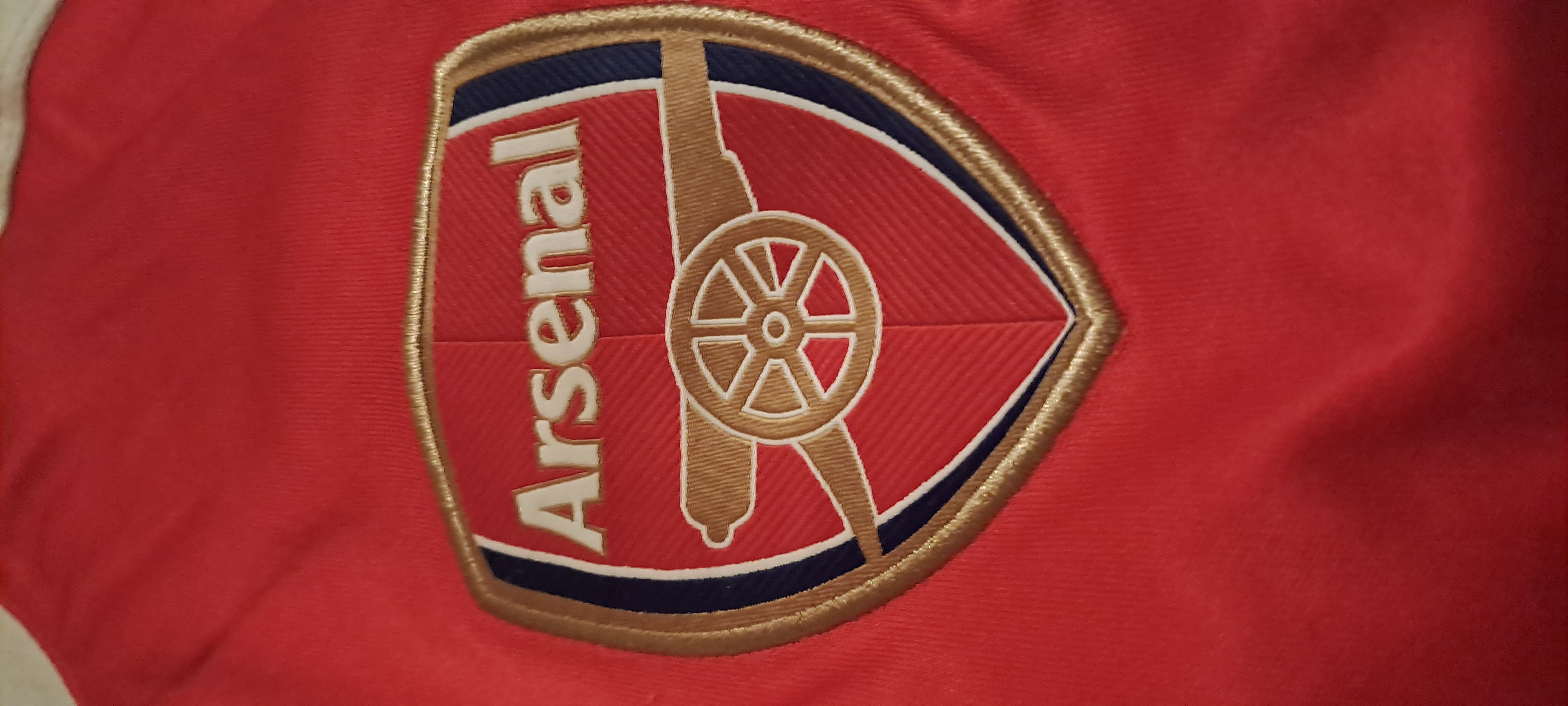 Arsenal had their blip when Thomas Partay got injured and were also without Jesus, who they missed while he was out injured for around two months. Both are now back fighting fit for the Gunners which could prove decisive. Arsenal are starting to look formidable again and given that ever present Saliba just got a knock, the timing of the international break is not too bad, we just need to cross our fingers that no players pick up an injury while away on International duty.
Pep and City will have the same fears and have more games to play across Fa Cup, Champions League and Premier League including a league game against West Ham that has to be rearranged and with West Ham well and truly in the relegation conversation, they will be well up for it.
It's all to play for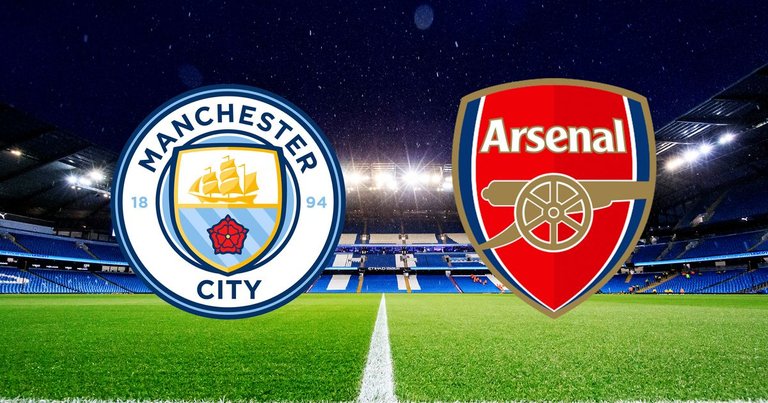 Even though Arsenal are eight points clear, any team with Haaland in it can't be ruled out and with the Norwegian in devasting form, netting eight times in two games, it's certainly all to play for and Arsenal still habe to travel to Manchester to face their foe. I believe if they can avoid defeat there on April
26th. My fear would be a loss there causing the start of another blip. Let's hope that's not the case.
Let the Bet run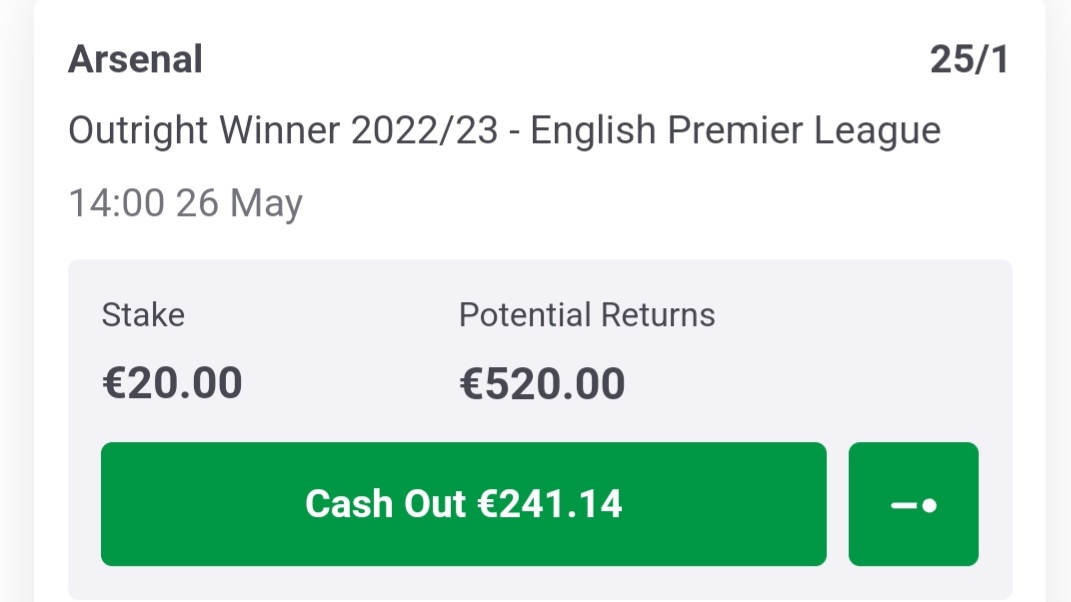 I remember looking at Arsenal's odds at the start of the season and thinking that 33/1 was very high and very inviting. I thought about getting on them each way, but waited to see them play their first game and they really impressed, so I checked Paddy Power again, and they saw what I saw and had cut the odds to 25/1 and that's when I put €20 on them. A pretty small bet in the grand scheme of things, but with odds of 25/1 the payout would be €520, not too shabby at all. They keep trying to tempt me with a cash out, which is up to €241 now, but this Gunner is holding tight for now!
It's going to be an exciting two months to see if my €20 can morph into €520 and also more importantly see my beloved Gunners reclaim the Premier League title after a long long wait.
These are all original photos captured by me on my Samsung Smartphone
Thanks as always for stopping by everyone.
Peace Out