It's mid of October and here, in south-central Europe, the days are short and fresh already. There are more cloudy and rainy days than sunny. It's almost winter.
Today I picked the last butternut squash and tomatoes from our backyard garden.
These two butternut squashes are two-thirds of the batch that a single plant has produced. Yes, I was too late planting it and then it fought for the late summer sun all the time to give us these beautiful and delicious fruits.
To see the size of the balls, here is a photo of one pumpkin in my hand while the other is lying on the ground, a good meter away.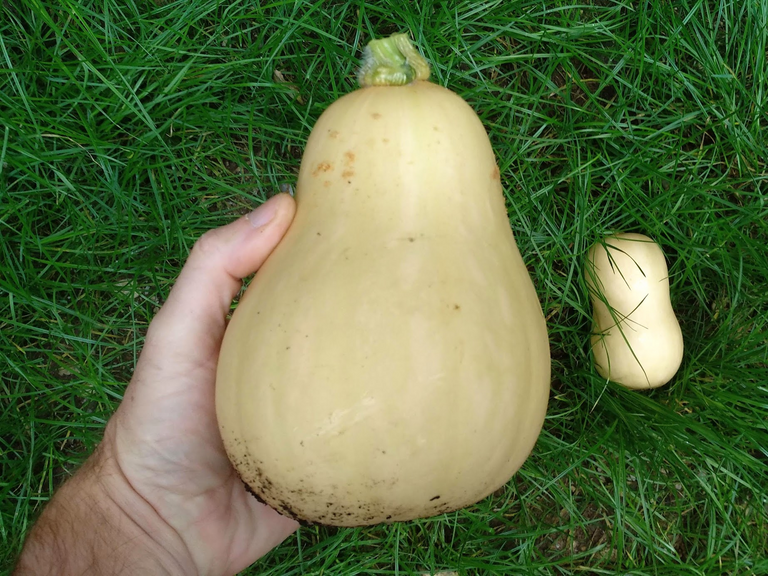 Both while they were still attached to their lifelines.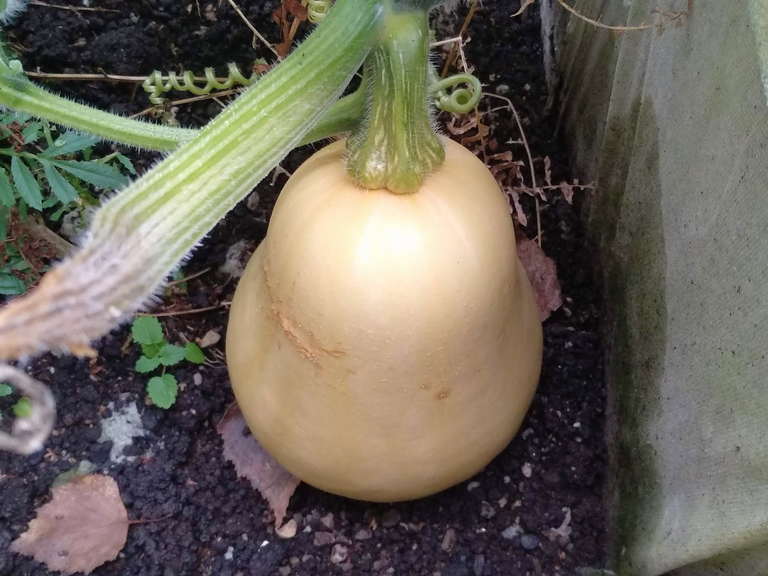 I bet these friends will make a tasty and healthy soup.
---
Ps.: edited after the very helpful comment by @rmsbodybuilding - thanks again!
I replaced zucchini with butternut squash.
---
Better and better