Sate Madura is very popular in Indonesia. Sate is grilled lamb or chicken meat in the skewers. The grilled meat is spiced with soy sauce or peanut sauce. It is usually served with white rice or lontong. Lontong is cooked rice in a plastic or banana leaves.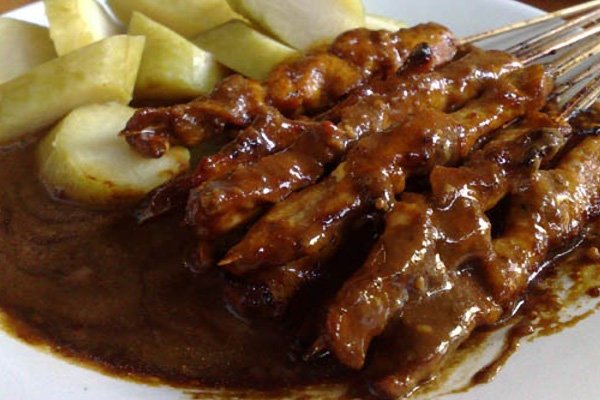 ---
SATE MADURA
You can find sate Madura seller on the side of street in all over cities in Indonesia. Sate Madura or Satay Madura usually uses peanut sauce.
!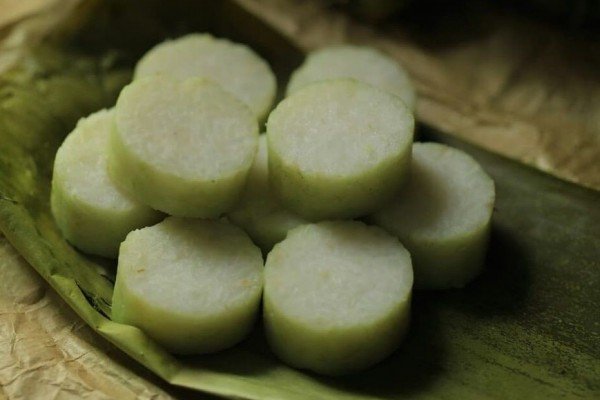 ---
MADURA ISLAND
Madura is located in the Northeast of Coast of Java. It is in the area of East Java Province. Madura soil is dry and infertile. Madura center of the city is Pamekasan, Sumenep, Bangkalan and Sampang.
MADURA PEOPLE
Madura people are sailors and fishermen but many of them become urbans in all cities in Indonesia. Becasue of the soil that is infertile, only few of the people become farmers.
Some urbans work as ragpickers. However, some of them turn into succesful businessmen. Others sell satay. Satay sellers make up a food stall on the side of street. They usually sell satay from 5 to 11 PM.
---
SATE STALL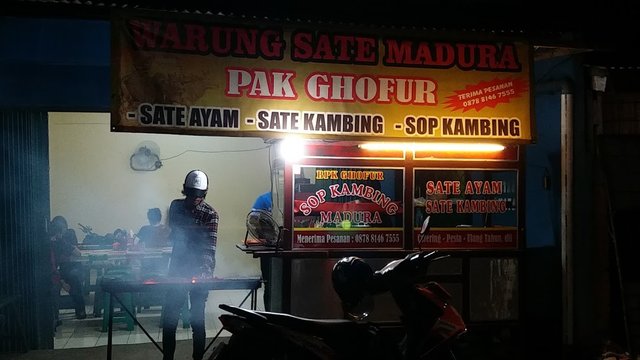 Sate food stall is not luxurious look but it is comfortable to enjoy having dinner together with friends and family. The seller grilled directly in front of the stall so the smell of grilled meat spread everywhere and attract visitors.
---
PRICING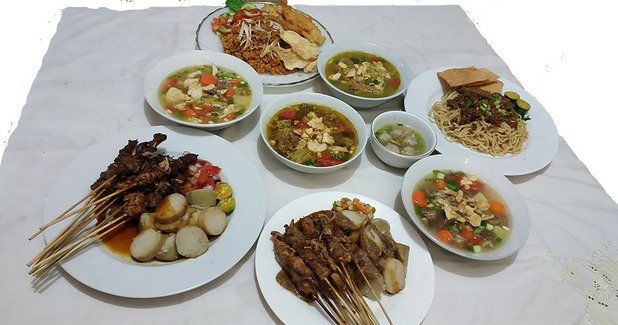 The price of sate Madura is varied. It ranges from 20.000 IDR (1.5 USD) to 50.000 IDR ( 3.5 USD)/ portion. The sellers also serve lamb soup. One portion is served with ten skewers of meat from chicken or lamb with a plate of Lontong or white rice. You are also will get free hot tea or white water.
---
DON'T MISS IT WHEN YOU VISIT INDONESIA
You have to try sate Madura when you go to Indonesia. It is easy to find the sate stall on the side of street in all cities and regions. You can choose the cheap or the luxurios one to try this special dish from my country. Thanks for reading and don't hesitate to upvote and reesteem.
---
FOLLOW ME @LEBAH I WILL FOLLOW YOU BACK!