Vor einigen Tagen fragte ich wie mein Lämmchen heißen soll...
@indextrader24
@achimmertens
@der-fahrlehrer
@eddwood
@dirkzett
@bitandi
@fredfettmeister
@biggi
@elmundodexao
@kvinna
@alucian
@himmelchen
...halfen mir mit interessanten Namensvorschläge für das namenlose Lämmchen einen Namen zu finden.
Als Dank habe ich dem ausgelosten Vorschlag, 10x die fairste Rente der Welt versprochen. Denn diese wird sofort ausbezahlt, durch ein Vote einer der 10 Steembasicincome Bots.
Und so funktioniert es...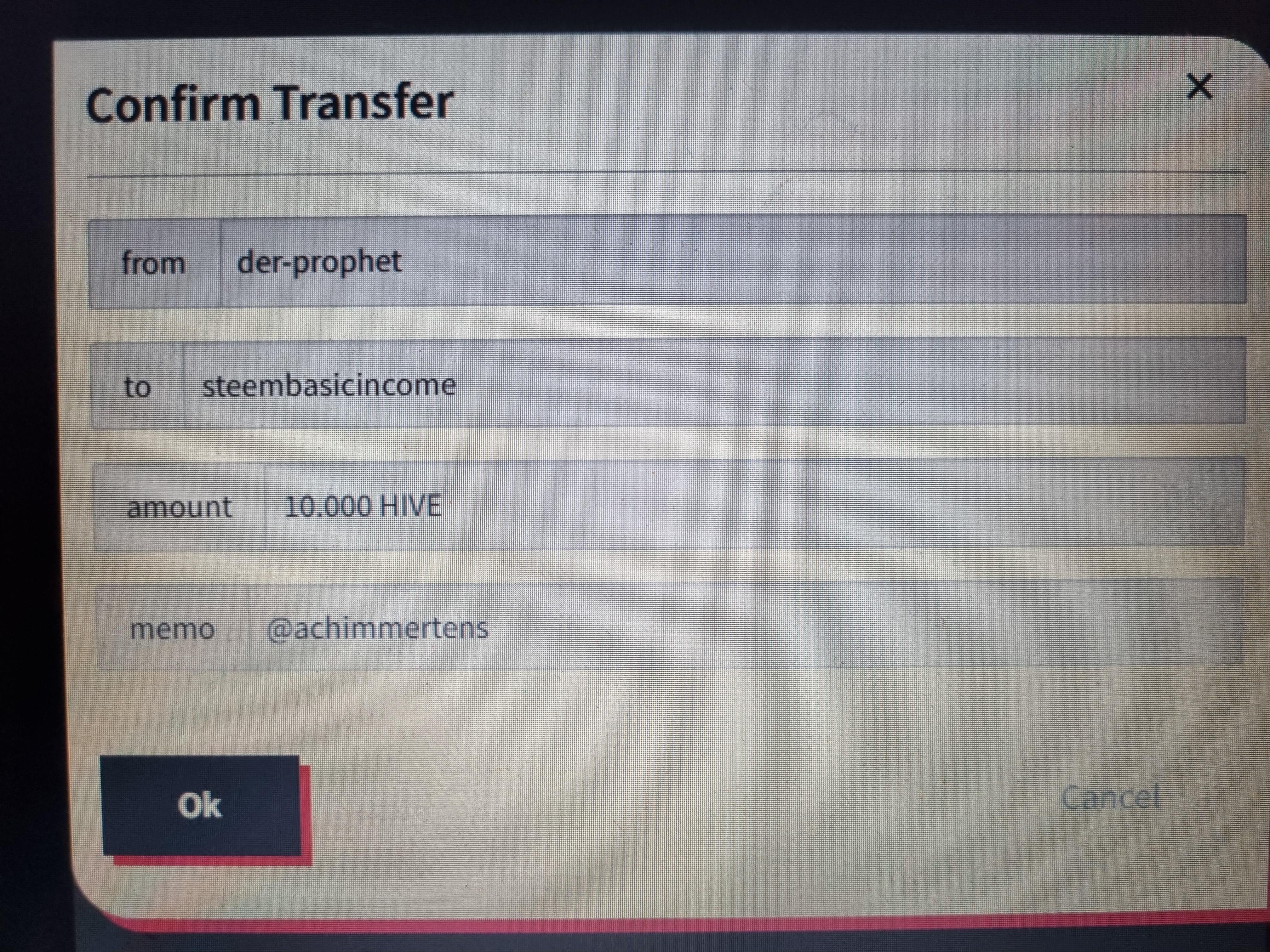 Geh auf deine Hive wallet
Transfer Hive
Sende mindestens 1 Hive zu @steembasicincome
trage in der Spalte Memo, den Account dem du einen Hiverentenpunkt z.b. @achimmertens beschenken willst ein
klick auf senden
FERTIG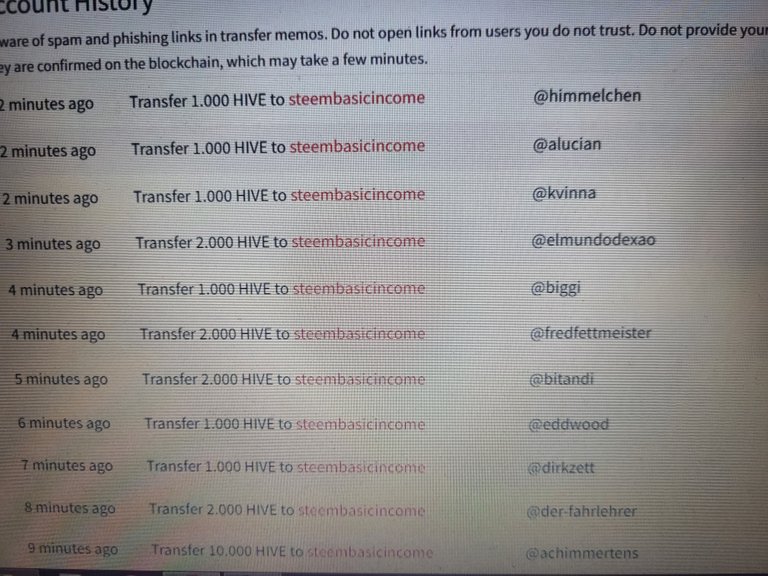 Wie bei fast jeder staatlichen Rente, wird diese im Laufe eines Lebens des bürgers immer wertloser. Bei 45 arbeitsjahren und einer Inflation von 2%, werden diese Rentenrewards um bis zu 90% entwertet.
Bei der Hiverente ist dies anders. Der Wert steigt mit dem Wert des Hive Coins. Jeder der einen Freund einen Hiverentenpunkt schenkt bekommt auch einen.
Bei der staatlichen Rente hingegen wird nur umverteilt, wer selbst nicht vorsorgt, muss unter Umständen im Rentenalter Pfandflaschen sammeln.
Bei der Hiverente bist du nur verpflichtet 1mal in der Wochen einen Post oder Kommentar zu schreiben.
Du wunderst dich warum dieser Bot Steembasicincome heißt?
Das Projekt ist schon recht alt und wurde zuerst auf Steemit vorgestellt. Als sich Hive von Steemit abspaltete wurde die Rente mit übernommen...
Natürlich besteht auch die Möglichkeit deinen Rentenanspruch abzufragen, mit dem befehl !sbi status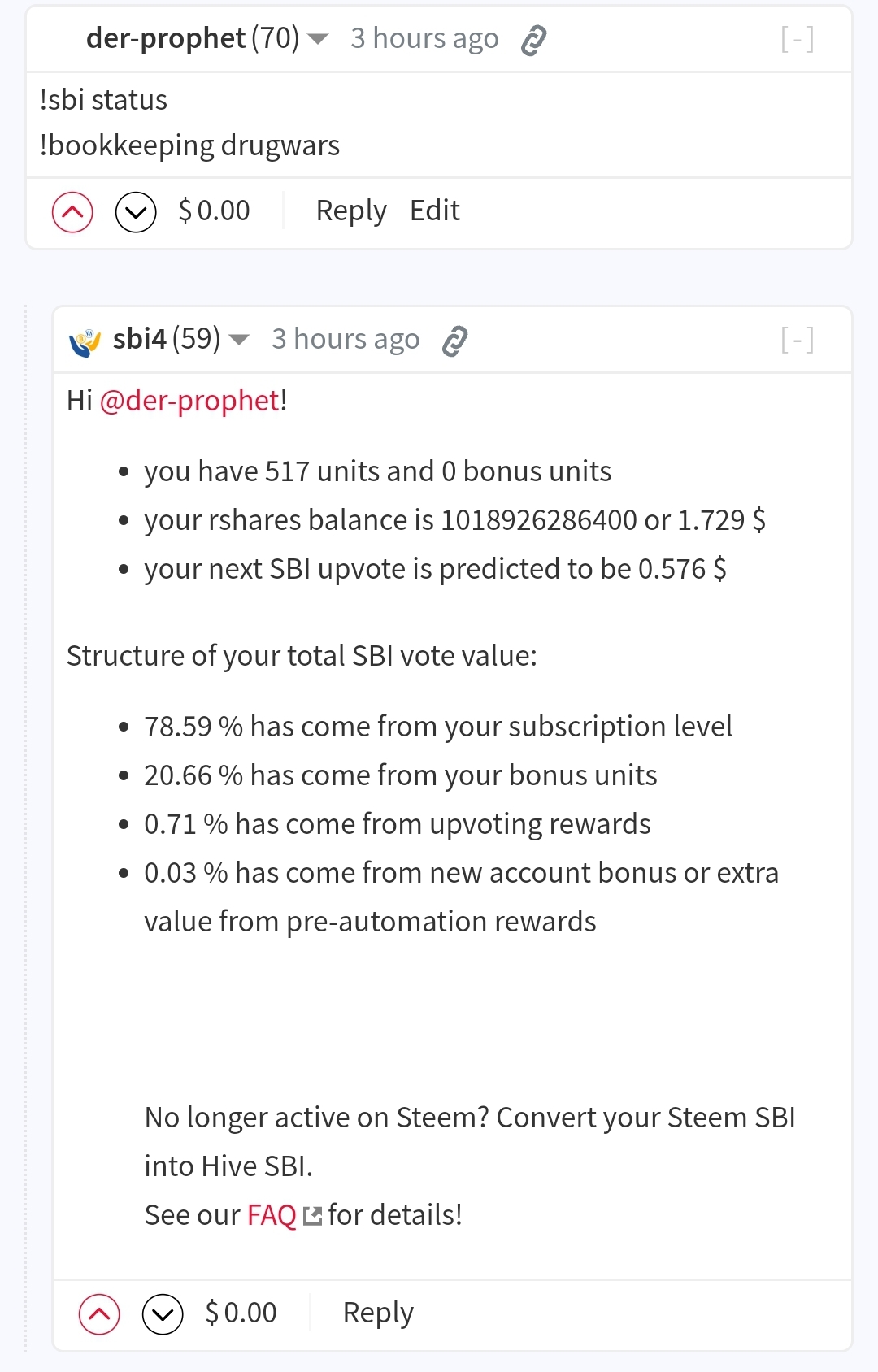 Schreib diesen befehl einfach in die Kommentarleiste...
Mittlerweile besteht auch die Möglichkeit deine Steemrente in Hiverente zu konvertieren.
Natürlich kannst du auch auf Steemit einen Rentenantrag stellen.
Ps. @kryptodenno verlost täglich wenn er bock hat eine Steem und Hiverente.
English
A few days ago I asked what my little lamb should be called...
@indextrader24
@achimmertens
@the-driving instructor
@eddwood
@dirkzett
@bitandi
@fredfettmeister
@biggi
@elmundodexao
@kvinna
@alucian
@himmelchen
...helped me to find a name for the nameless little lamb with interesting name suggestions.
As a thank you, I promised the drawn proposal 10x the fairest pension in the world. Because this is paid out immediately by voting on one of the 10 Steembasicincome bots.
And that's how it works...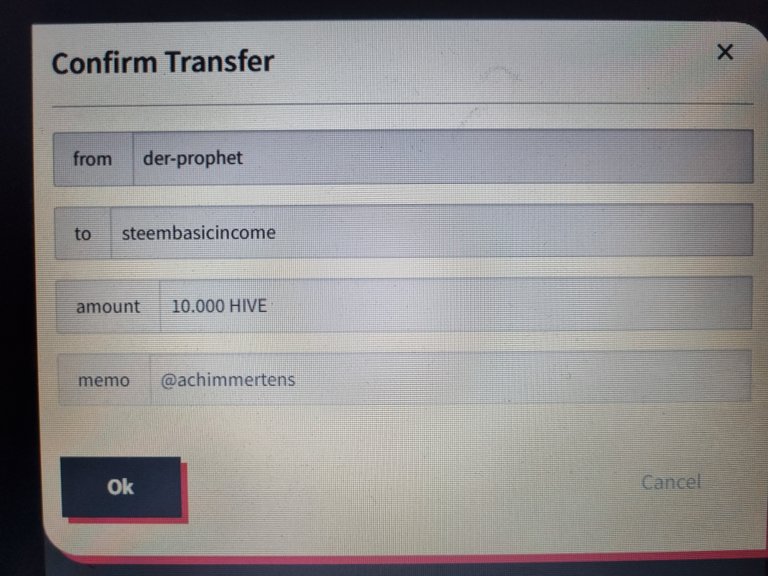 Go to your Hive wallet
Transfer Hive
Send at least 1 hive to @steembasicincome
enter in the Memo column the account to which you have a Hiverenten point, e.g. @achimmertens want to give a present
click send
DONE
As with almost any state pension, it becomes less and less valuable over the course of a citizen's lifetime. At 45 years of service and 2% inflation, these pension rewards are depreciated by up to 90%.
This is different with the Hiverente. The value increases with the value of the Hive Coin. Anyone who gives a friend a Hiverenten point also gets one.
The state pension, on the other hand, is only redistributed; those who do not make provisions themselves may have to collect returnable bottles when they retire.
At Hiverente you are only obliged to write a post or comment once a week.
You wonder why this bot is called Steembasicincome?
The project is quite old and was first presented on Steemit. When Hive separated from Steemit, the pension was taken over...
Of course there is also the possibility to query your pension entitlement with the command !sbi status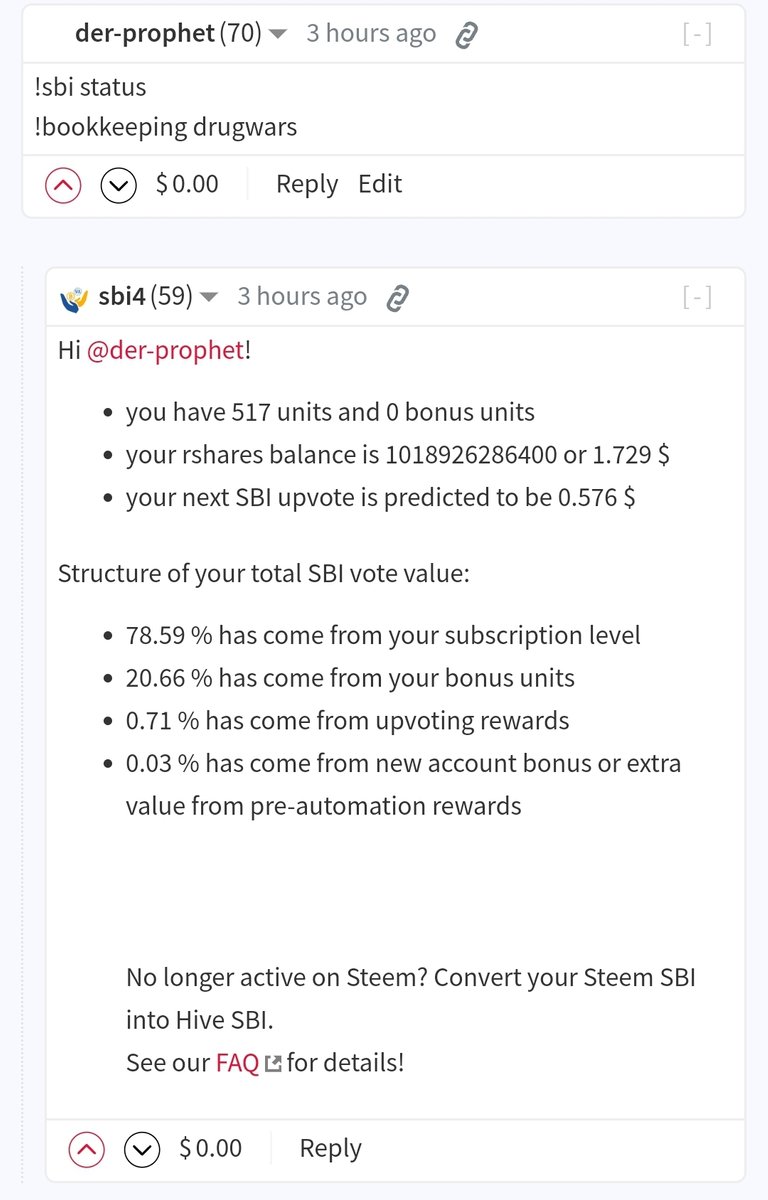 Just write this command in the comment bar...
It is now also possible to convert your Steemrente into Hiverente.
Of course you can also apply for a pension on Steemit.
Ps. @kryptodenno is giving away a Steem and Hiverente every day if he buck has it.