For posterity's sake, I wanted to record where we were at at the very beginning of the year in terms of the total crypto market cap as maintained by Coinmarketcap. It's not perfect, but it's a lasting dataset that looks to endure for a while in this industry. The first datapoint we have in the CMC total crypto market cap for the year 2020 is $191,709,329,107 USD, or basically $191.7 billion.
Right now, at this very moment we're pushing $196 billion, mostly in thanks to the fear brought to the world by an American attack on a high-ranking Iranian military leader.
Crytpo going up in the wake of such an attack actually makes a lot of sense. The prevailing, at least in my opinion, or what I think is the most convincing argument for the value of bitcoin and the major cryptocurrencies (all of which are up substantially in today's politics-sparked rally) is the fact that people experiencing turmoil in their local political economy will seek shelter in non-government backed currencies or currency equivalents or currency substitutes. Whatever they think could retain some visage of value against the USD, even a 95% decline, is preferable to a freefalling fiat like the Venezuelan bolivar. At this point, that scenario looks to play out across multiple countries. And Iran doesn't even look like it'll be the first.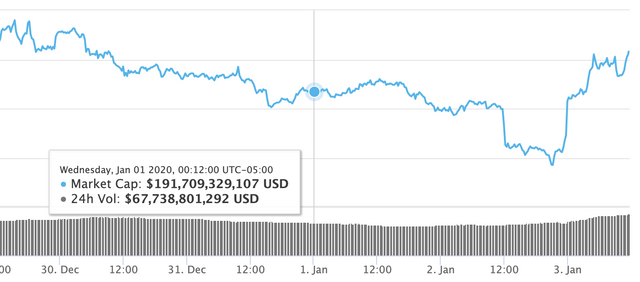 We haven't even had our first full week in the New Year. And here we are contemplating a potential crypto moon market that we all would preferably not see (Due to the fact that it comes as a result of a potential World War 3 - is it that bad? I'm not sure. But remember that World War 1 was started over the assassination of a much less critical figure.).
So as much as it's nice to see BTC, ETH, LTC, BNB, XMR, EOS, et al. going up five-plus percent in a few hours, here's hoping that we see a decline in crypto prices soon (just as long as that also means we'll see a decrease in global risk perceptions at the same time).
Happy New Year... er, I guess.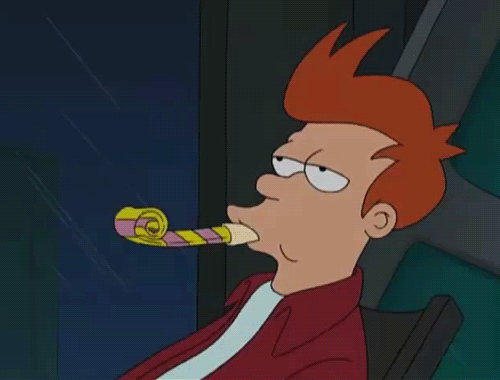 ---
Posted via Steemleo | A Decentralized Community for Investors