Here we are not even 3 weeks into the new year, and just days away from the start of Chinese New Year that many pundits claim leads to a withdrawal of funds from the market, and the global crypto market cap as tracked by CMC is already up almost 29% on the year. Ironically enough, that's exactly the amount that the S&P 500 increased in 2019. The best part is that there doesn't seem to be much of an Everything Bubble in Crypto Land.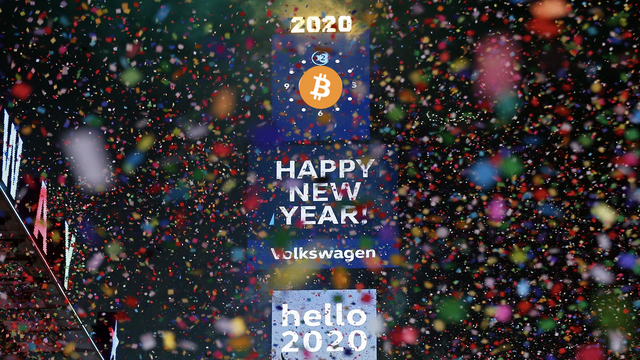 We can't say the same in Stock Land. For whatever reason, Apple is about to be worth more than the entire Australian stock market. Don't get me wrong. I love my iPhone. I'm writing this on a MacBook Pro and I've had Apple stock since I was 22 years old, but DAMN, there is something really wrong with that!
My fav altcoins - ETH, BNB, LTC - are all up about 50% since the recent lows in mid-December. And STEEM, whoa Nelly! What a day yesterday. At its high for the day, it was up more than 50% in a single day.
Unlike the stock market, where we can easily explain the bull market by pointing our fingers directly at the unprecedented global monetary policy accommodation occurring at the same time as a pretty robust American economy, in the crypto markets it is pretty hard to pin the tail on the donkey of reasons.
There are good reasons for some of the individual coins. BTC has the aforementioned central bank shenanigans, which I think remains the single best reason to buy bitcoin and don't foresee that changing anytime soon. ETH has DeFi, which is now up to $836 million in Total Value Locked. TVL may not be a great statistic but it is a revealing statistic and it's all we got. If you want to argue against that stat, please by all means come up with a new one! BNB has an amazing Q4 performance, which implies quarterly profits of $194 million for the two-and-a-half-year-old company. If 2020 keeps up at that pace, we're looking at $776 million in annual profits. If we slap an Everything Bubble type stock multiple on that kind of performance, we're talking about a $27 billion company. That's around the valuation of Jack Dorsey's Square (SQ), which hasn't even turned a profit yet. So that valuation number for the BNB ecosystem is still probably way undervalued!
Some good arguments have been floated as to the reason for STEEM's moon. @theycallmedan put out a very nice TA video explaining why he thought STEEM had bottomed and had been enduring a lot of accumulation. Coindesk printed a FUD article about EOS Voice called "Block.one Will Not Launch Its Social Network on EOS", which some Steemians have posited have led investors back to the OG social network chain over here on STEEM.
But other coins don't have the same story to push them, and they've still mooned hard. The forks (BCH, BSV, the aforementioned LTC, BTG, BCD) and the privacy coins (ZEN, DASH, ZEC, XZC, XMR) don't really have great reasons. But they're all up around 50% on the year.
Sometimes you just have to accept the crypto markets as they are. They're still down about 2/3 from the all-time high back in January 2018. There wasn't much of a reason for the pump back then and there is no single good reason for the pump now, except for the widespread progress observed across a lot of public blockchain projects (Some more than others.).
We'll see how the Chinese New Year shakes out. There should be a lull in trading coming soon, followed by a rush of hongbao money coming in at the beginning of February.
But so far... 2020 has been fucking great.
Let's keep it going by doing what got the industry here in the first place - BUIDLing out unique blockchain use cases that solve real problems in elegant ways.
---
Posted via Steemleo | A Decentralized Community for Investors