They say that music lifts the spirit! So in these very difficult times of fear and self isolation. Let's cheer ourselves up with some awesome tunes from Atom Collector Records. Here are my 10 selections below...
Please enjoy "Tunes on Tuesday"!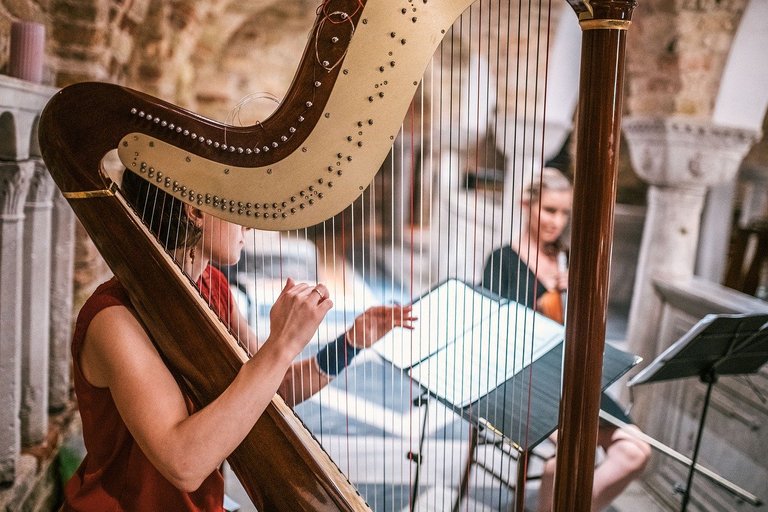 Above Image Source [here]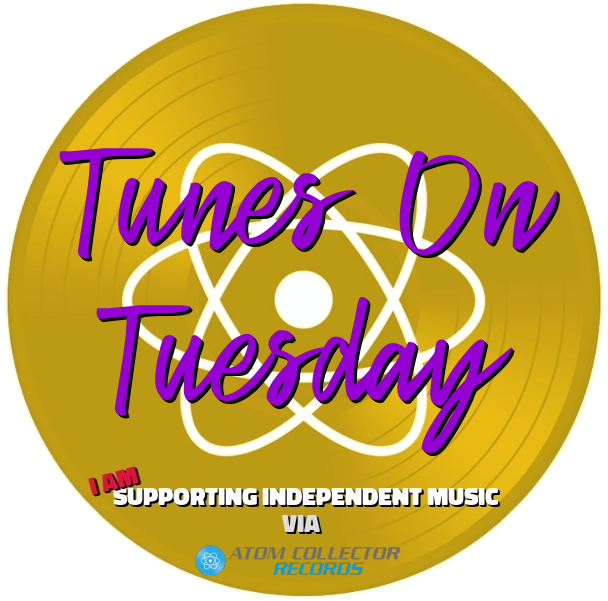 The following tracks are a selection of the fantastic independent musicians that use AtomCollectorRecords.com:
Camille seul(e) [ Agapite / Amanda Sanderson / Lukowig ] by Lukowig
A song from our new band Nebulae of Dawn! soundcloud.com/user-83652633/tracks
Music and mixing : Agapite soundcloud.com/agapite/tracks
Vocal : Amanda Sanderson soundcloud.com/phoebeelena/tracks www.facebook.com/amanda.sanderson.777158
Lyrics, vocal, mixing and mastering : Lukowig soundcloud.com/user-407534243/tracks www.facebook.com/Lukowig/ twitter.com/Lukowig
The female laughs come from a royalty free sounds bank.


LYRICS
Camille seul(e)
Oooh Camille seul(e)
est à plat...
Son rêve : m'étreindre dans ses bras.
Je gis au sol
si froid sans toi...
Mon rêve : m'éteindre dans tes bras.
Camille seul(e)
sait me comprendre...
Camille seul(e)
sait me prendre...
Camille seul(e)
sait me reprendre...
Camille nous seuls :
faits pour s'entendre...
Camille seul(e)
est à moi...
Sans trêve : me serrer dans ses bras.
Je suis le (la) seul(e)
si près de toi...
Sans grève : me terrer dans tes bras.
Camille seul(e)
sait être tendre...
Camille seul(e)
sait me détendre...
Camille seul(e)
sait me surprendre...
Camille nous seuls :
faits pour s'éprendre...
Camille seul(e)
m'oppresse parfois
je crève, m'effondre sans ses bras...
Mais Camille seul(e)
lit en moi,
m'élève quand elle (il) fond dans mes bras.
Camille seul(e)
peut m'entendre...
Camille seul(e)
peut me défendre...
De Camille seul(e)
je ne peux que dépendre :
Camille tu es ma (mon) seul(e)
fol(le) allié(e).
Falling Awake by Davy Vance
Epiphany is a cool word. Even cooler when it happens!
First track using my newly built baritone guitar.


LYRICS
Creeping on and dangerous
Like a rattlesnake
Nothing here to injure us
Falling awake
Scales on my eyes fall away
Crystal fair and square
My thoughts are a silent prayer
I see what's really there
Tears running down my face
It's all a big mistake
I think at last I know my place
Falling awake
TCFactory - 4th 3. Transposition by @beats4change
From 1999 - was a couple of weeks on the MP3.com top 25 Rock Chart. Based on Olivier Messiaens modes in limited transpositions
https://en.wikipedia.org/wiki/Modes_of_limited_transposition
Estranged Warped Strange by @havok777
A rock song dedicated to an imaginary sister
Bad Attraction by Nickillus
The Last Days of the King of Swansea by Gerontius
You Keep Throwing My Heart Away by @indusrush
Do you ever have a row with your wife. Do you come out in sympathy when your partner has her hormonal upheavals? I think we've all had rows like this, and some of us throw things, some of us are violent in other ways, BUT,,,,,it's always great when you make up at the end of such an argument.....when you make love with each other again...yes, we all do it, after all we ARE human! The commentary of this song is about the sequence of events in just such a row, and is probably from personal experience! And yes, we're still together! The other fact about this song is that it is a direct mirror image of Land of Smiles (From the East), which uses the same melody and chord sequence. The other things which are different are the musical chorus and the overall production of the song. I couldn't decide which version I liked best, so I decided to release both, one as the first track, and one as the last.


LYRICS
Lyrics for "You Keep Throwing My Heart Away"
Here we go round again,
Singin' that same old song.
Tryin' to stop the black hole rise
And find out what went wrong
You say something that I don't care to hear,
An' I raise my hands to my ears,
I know what's coming now,
The sum of all my fears
Musical Ain't it funny how the bad times,
Always stand out from the good?
I even took your children in,
An' I loved 'em like I said I would...
Even that wasn't good enough for you
You still say you need your space,
Man if I ain't good enough for you,
God Knows who you'll love in my place
Musical I sometimes I think I'm a child again,
As I listen to you plead.
Why d' you make such a song and dance
As you stand there and stamp your feat?!
I don't know where we're going with this
I still love you just the same,
You keep throwing my heart away,
It's all just part of your game.
Love & Time by Serafina 4
A clubby, happy track. Would like to dance to it in a club.
All Go to One Place, Pt.1 (All Are from the Dust) by @thresholdoffaith
---
Find more independent music and earn crypto listening on


---
Many thanks for listening and supporting... 👍