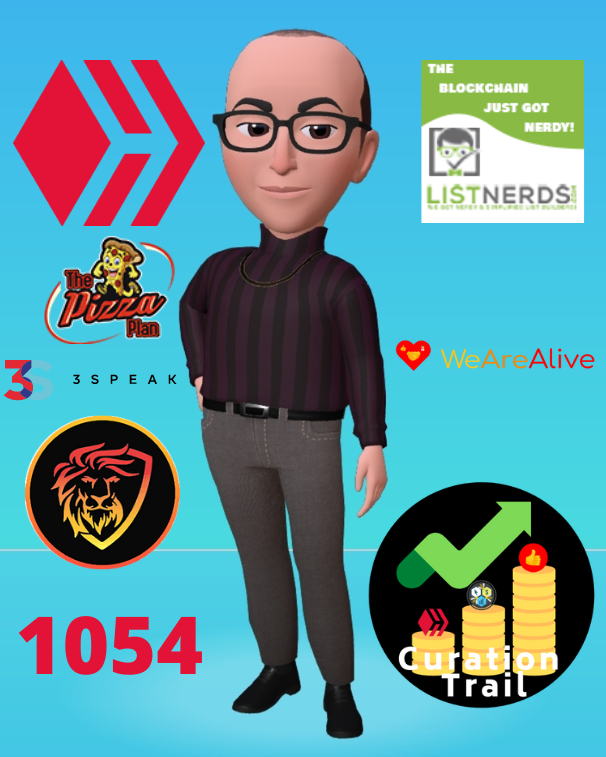 Anyone got a Hive-Engine Light Node Logo?????
Like everyone many many many mornings I get up and I have no idea what I am going to write about. So what do I do first? I start click and reading emails on ListNerds.
Yes even without my Enterprise membership I am still hard at work in the back ground. Nothing has changed besides the membership level. That I am working really hard on, trying to accumulate enough Crypto to use 100 percent crytpo for my upgrading here on out.
Back to writing. So then almost 100 percent of the time I will find inspiration in others peoples emails/blog posts. Some times just one, like today, sometimes many and I have to cut it down to five. Here is todays.
Listnerds - The Story Continues by @gadrian.
"Well, maybe older members don't write about Listnerds every other post anymore, lol. That's changed. Or maybe some still do and I haven't noticed it.
But if you keep saying the same thing over and over again, you will lose your audience, who might be interested in hearing about something else too."
Lol. That quote is so true. But that I believe is true with anything in life. I don't think it is because the excitement wears off or anything like that. It just becomes routine. Just like a new relationship. You are all lovey dovey and over time you get comfortable. Ya know what I mean.
So where am I with my ListNerds unstaking? I think I have 8 or 9 days before I start getting my liquidity.
And what has the markets, free market, done to the ListNerds token?

To my pleasant surprise this morning the price (if you care about it) was up nicely. So I had to check out why?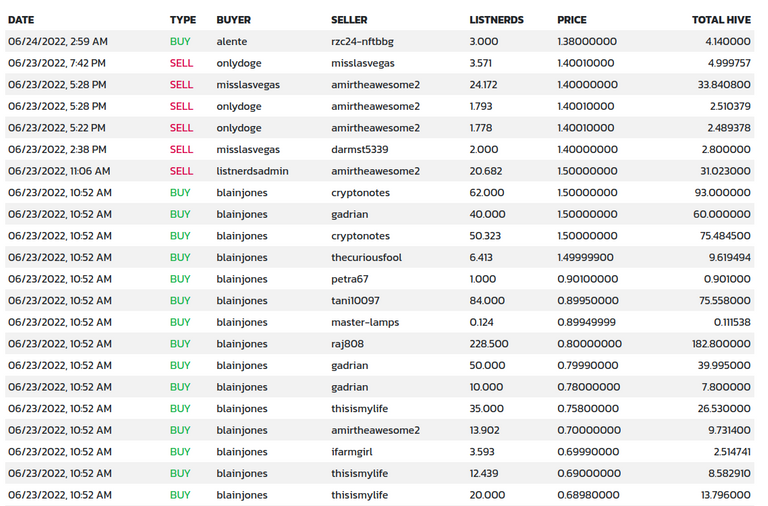 @blainjones is at it again, if you don't know he along with @jongolson are the owners of ListNerds and Blain went on a buying spree. Talk about giving faith in the system and the team behind it. I have always had faith, but it should give faith to people who have doubts.
THAT IS FRACKING DEDICATION PEOPLE!

Please pop over the Primersion and join those fine people that have voted for my node so far. Let's get me rocking :)
There. How is that for not knowing what to talk about? lol