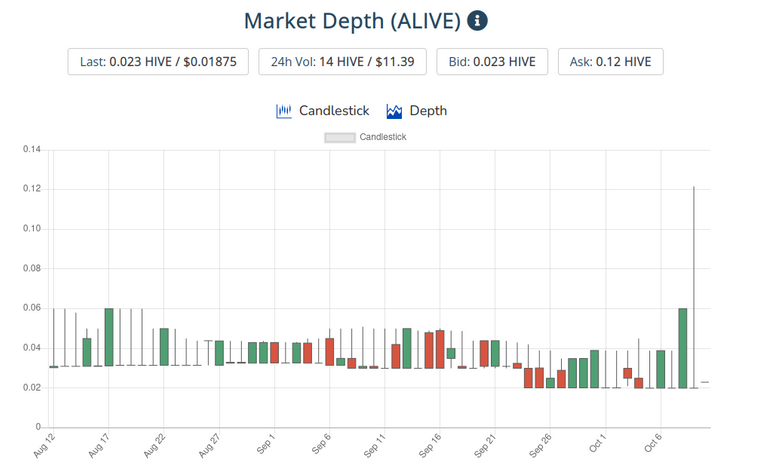 I thought I would have a close look at a couple tokens this morning. First is Alive. I think I made reference to the price spread from Bid and Ask yesterday. Looking at the graphic is amazing.
Below you can see the order book. Now if it was me and I wanted to sell I would be thinking long and hard if I would sell at 0.02300 or if I would try to get higher because of the range.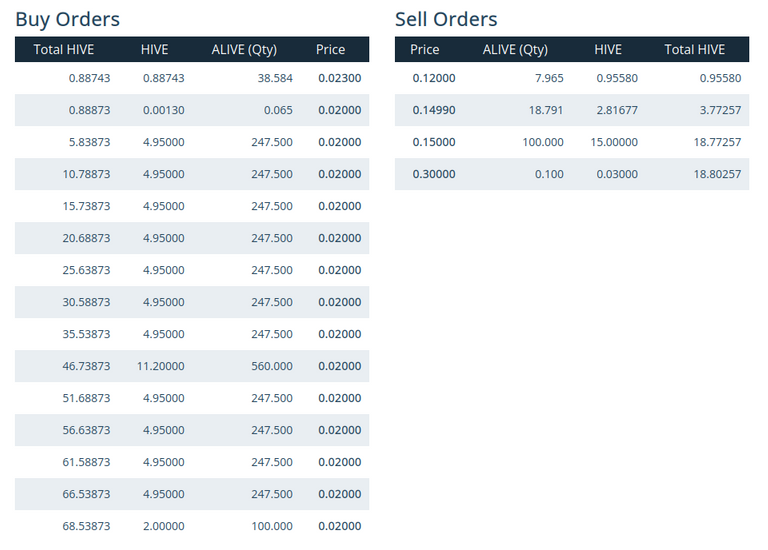 Here is the Trade HIstory for quick reference.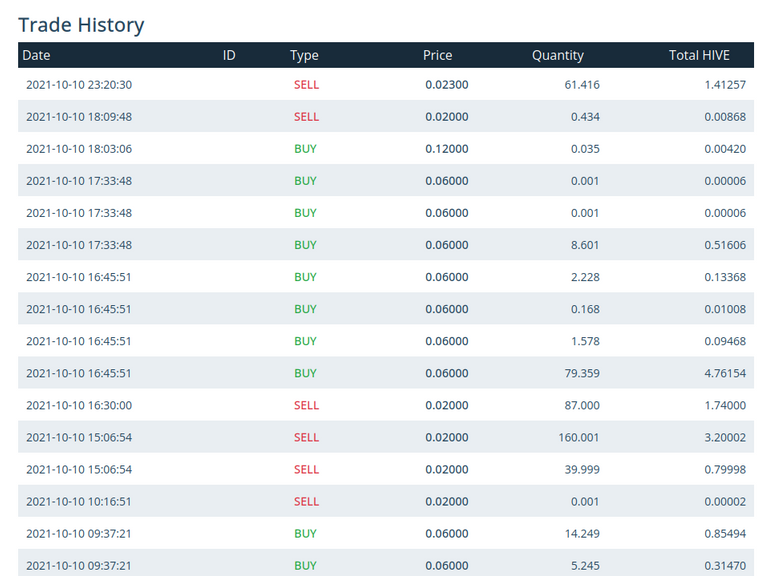 I am no professional trader but it just seems a bit odd to sell so low when you don't need to.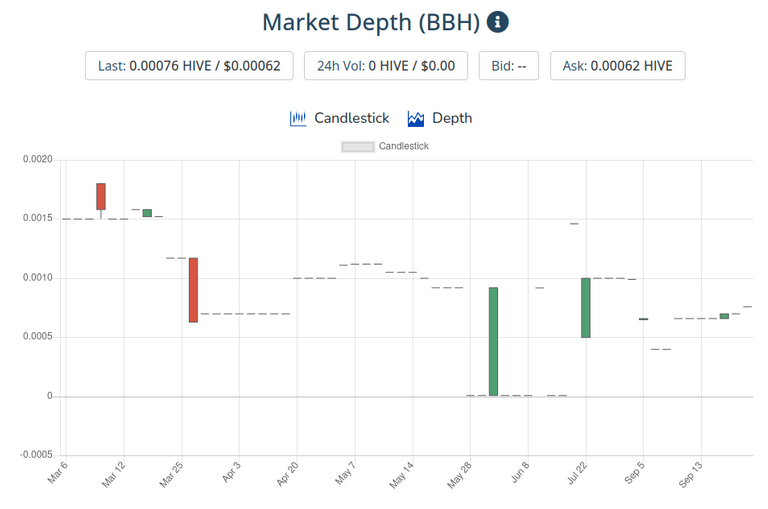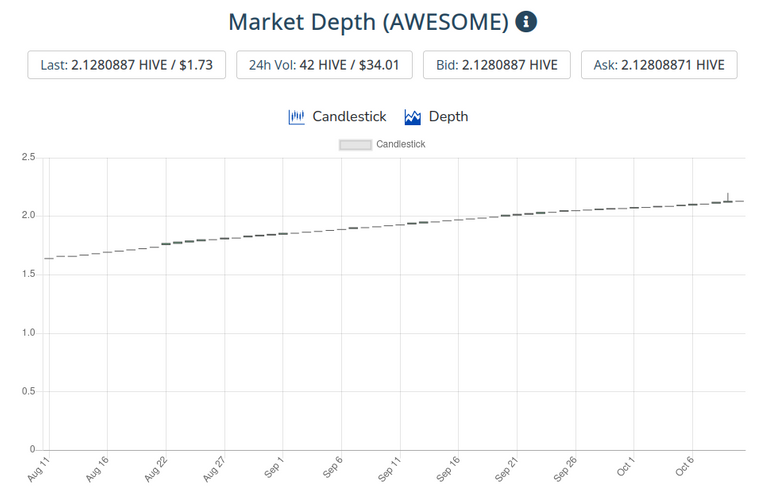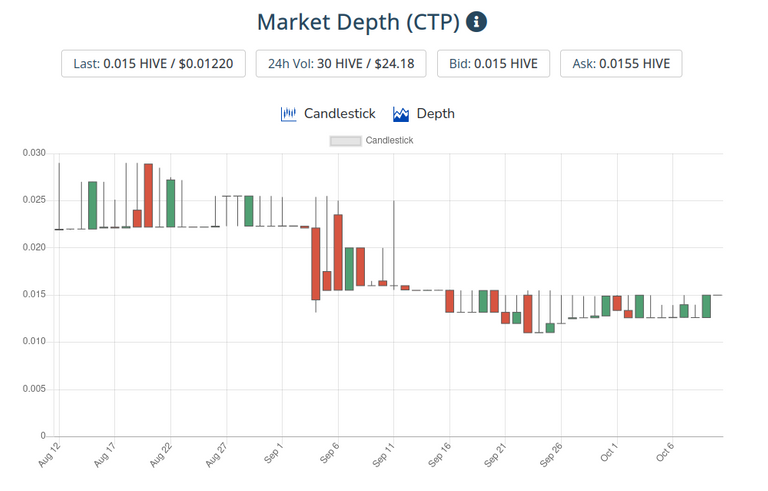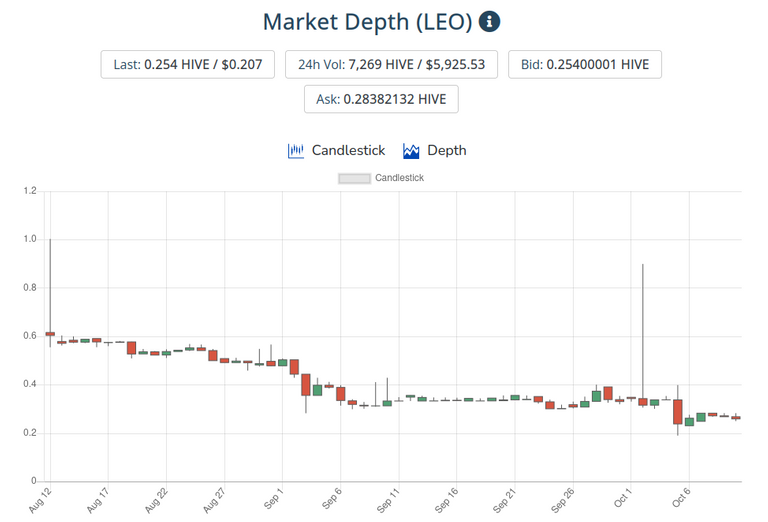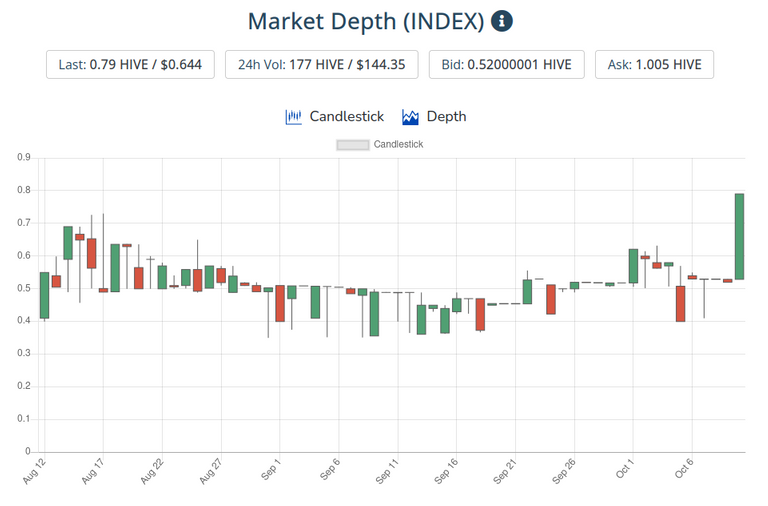 And the same thing is going on over at Index: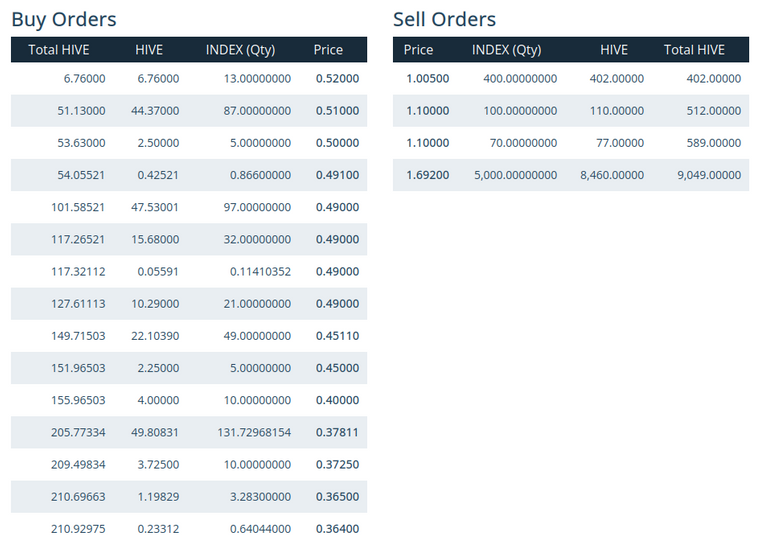 I assume it can only be a supply/HODL issue. People are buying quicker than the sellers are appearing.

Yes my report is upside down today! lol
Hive: $0.8254 up 1.49%
Bitcoin: $56,414.07 up 2.46%
Cub: $0.3837 down 1.42%
Chia: $159.27 down 3.60%
Happy Thanksgiving :)
Don't forget you can follow me on twitter: Join me on Twitter
Don't forget to check out our Curation Trail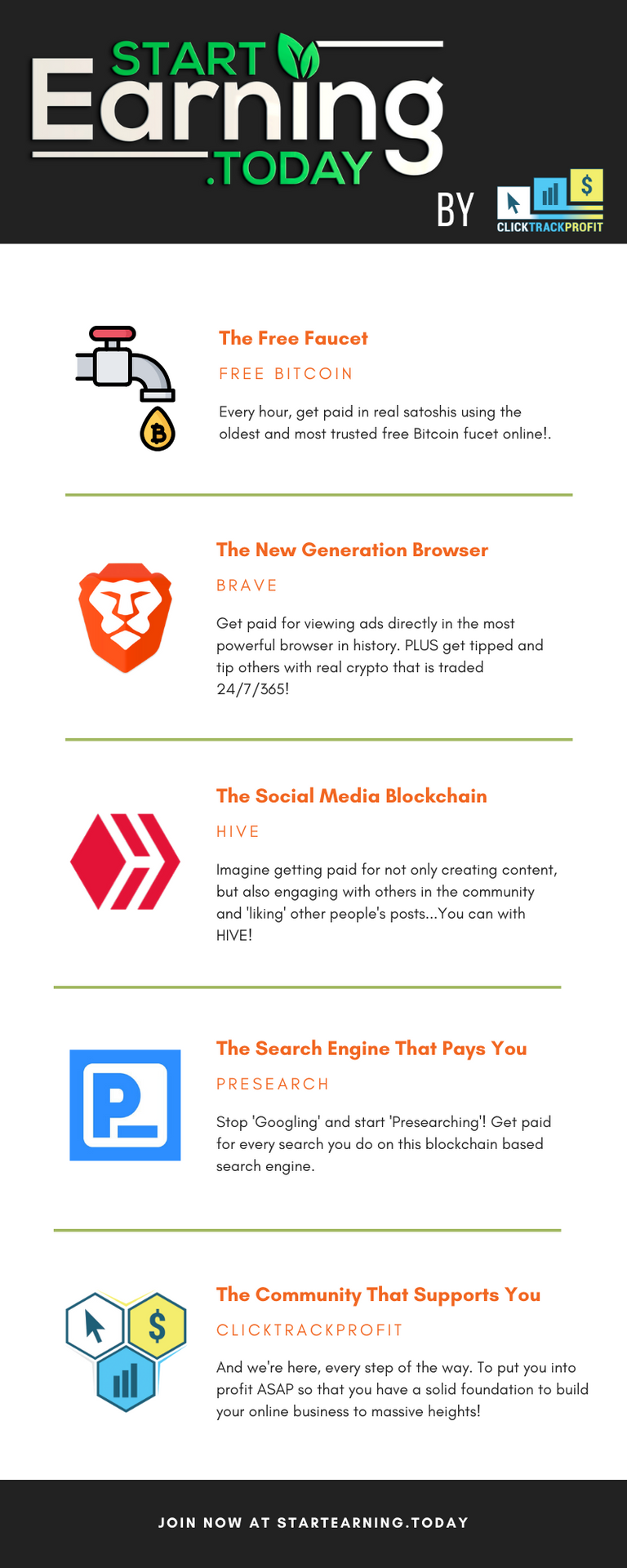 Get FREE crypto at CoinBase: Free Crypto


Have a great day all.
Bradley